What is a Women's Health Nurse Practitioner?
A women's health nurse practitioner (WHNP) is an educated and experienced nurse practitioner who focuses on offering primary care services to women of all ages. In order to become a WHNP, nurses must first complete an education as a registered nurse, and then go on to advanced studies in order to become a nurse practitioner. It is during these studies that students can choose to specialize in women's health and go on to complete clinical, hands on experience with female patients.
It is important to note that a women's health nurse practitioner is different from a certified nurse-midwife (CNM). While CNMs tend to focus on childbearing, from conception to delivery, a WHNP follows the entire lifespan of women's health and does so most often in a primary care office setting, rather than a hospital or delivery room. Further, while the two paths share some educational similarities, the specializations and post-degree steps will differ: a CNM must now complete an AMCB-accredited, specialized MSN or DNP degree prior to becoming certified as a nurse-midwife, while a WHNP must complete an NCC-accredited, specialized MSN or DNP degree prior to pursuing a license to practice as a nurse practitioner.
What Does a Women's Health Nurse Practitioner Do?
In a very broad sense, a women's health nurse practitioner provides healthcare to women. As with other nurse practitioner roles, in some states a WHNP still must work under the supervision of a physician, but that is a standard that is changing quickly throughout the U.S. It is most common for WHNPs to work in an office setting or at a facility that specializes in women's health care, family planning, or other reproductive services. Other WHNPs may divide their time between offices and hospital settings, as well as academic research and teaching.
Although the focus of a WHNP's practice may be largely gynecological or childbearing-oriented, a WHNP is trained to address many different health issues that are unique to women. Not only can a WHNP provide care for acute and chronic health problems, but they are also skilled in offering health counseling services as well as preventative services, and referrals to relevant specialists when necessary. WHNPs generally work with patients beginning at puberty through their advanced years, providing health care, disease prevention, and health promotion services.
Top Online Programs
Explore programs of your interests with the high-quality standards and flexibility you need to take your career to the next level.
Skills & Personality Traits of a Successful Women's Health Nurse Practitioner
The most important trait a women's health nurse practitioner can have is empathy for women and the ability to communicate clearly and compassionately on a variety of health subjects. Many issues surrounding women's health, such as childbearing and fertility, can be intensely emotional for patients. This means that a successful women's health nurse practitioner will be able to handle these types of issues with sensitivity as well as professionalism. The truth is that even health issues that affect both men and women can do so in different ways, both physically and emotionally. The role of women within their cultural sphere is also an important consideration for WHNPs who work in diverse communities, so sensitivity to cultural issues is also an important trait.
Of course, a women's health nurse practitioner must also be skilled at maintaining a busy schedule, interacting with other health providers, and even managing her own office in many cases. Partnerships with mental health providers and hospitals are common for nurses in this role, and a degree of professional courtesy and communicativeness is key in finding the best outcomes for the women in a WHNP's care.
Finally, women's health and specific attention to women's needs is a growing field. A skilled WHNP should be willing and able to spread her knowledge about the field through educational opportunities and thought leadership. This type of advocacy may come in the form of an academic appointment, guest lectures, or professional organization involvement.
Women's Health Nurse Practitioner Role Requirements
In order to become a WHNP, one must first become a registered nurse (RN) by completing an accredited nursing program at the undergraduate level. From there, students must apply and be accepted to a nurse practitioner program. Some programs will require that students declare a specialization upon application but others will not. Many RNs find it helpful to have some clinical experience as an RN before going on to enroll in an NP program, since that can be helpful when it comes to choosing a specialization. Each WHNP program will have its own prerequisites, which may include a certain GPA in undergraduate coursework, letters of recommendation, and graduate school entrance exams.
Due to the high demand for nurses around the country, many advanced nursing programs have distance learning options for those who are already employed as RNs. Interested students may be able to pursue a nurse practitioner program with online courses without having to relocate or stop working.
Women's health nurse practitioners do not require certification in all states, but that requirement is becoming increasingly common. The main organization which offers credentials for women's health nurse practitioners is The National Certification Corporation. Certification requires that nurses sit for a computer based exam and provide transcripts from an approved nurse practitioner program. Upon successful completion, nurses will be able to claim the Women's Health Nurse Practitioner – Board Certified credential.
Many nurse practitioners also find value in professional organizations, such as Nurse Practitioners in Women's Health (NPWH), which offers educational and networking opportunities as well as political and research advocacy, as well as the Association of Women's Health, Obstetric, and Neonatal Nurses (AWHONN).
Related Programs
Related FAQs
Related Posts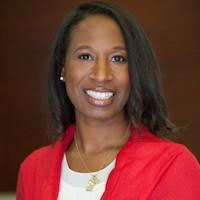 Women's health nurse practitioners play an invaluable role in offering holistic, comprehensive, and culturally competent health services across the U.S. One of the most contentious issues in the advanced practice nursing community is whether or not a practitioner should be authorized to work to the full extent of his or her education and training.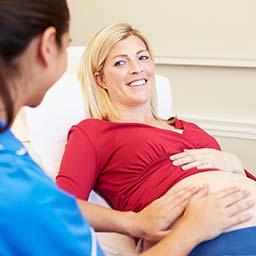 Learn about the rewards, challenges, and day-to-day activities of an OB/GYN nurse practitioner (OGNP) and get an inside perspective from a working NP.
Learn about the history, success, and future of Frontier Nursing University's online nurse-midwifery programs from Dr. Tonya Richardson, FNU's Associate Dean of Midwifery and Women's Health.
Want to enroll in a family nurse practitioner program, but not sure where to start? This list offers a comprehensive look at affordable online nurse practitioner programs.
Ever thought of becoming a psychiatric-mental health nurse practitioner? Here's a list of online psychiatric nurse practitioner programs for nurses considering this career.
Interested in a nurse practitioner career? Explore this guide to discover the steps to become an NP, including required education and credentials.
Take care of your future.
Find the right program for you and advance your education with an online degree.