Certified Nurse-Midwife vs Women's Health Nurse Practitioner
Women have different healthcare needs from men, and although many physicians and nurses work with patients of all genders, there are some who choose to specialize in women's health. Working closely with women means dealing with the complex issues of pregnancy, prenatal care, childbirth, and postnatal care, in addition to diseases disproportionately affecting women, including breast cancer.
Both certified nurse-midwives (CNM) and women's health gender-related nurse practitioners (WHNP) work with women to treat acute illnesses and promote overall health, but their specific responsibilities and scopes of practice are distinct.
While most people think of delivering babies when they hear the term 'midwife,' the word actually means 'with woman,' according to its Middle English roots. These healthcare professionals generally work with women throughout the course of their reproductive years, particularly during pregnancies and after births for postnatal care and monitoring. Women's health nurse practitioners, by contrast, are not only concerned with female reproductive needs, but they also treat women throughout their lives, typically from adolescence through old age. Although the professional duties differ somewhat between NMs and WHNPs, there is some overlap in their responsibilities; in fact, some nurses hold both CNM and WHNP certifications—embracing the gynecological functions of both positions—and there are various dual online NP programs (e.g., Georgetown University) to meet this educational demand.
This guide breaks down some of the distinctions between CNMs and WHNPs, covering the typical education, job responsibilities, practice settings, certifications, and other useful information about these two professions.
CNM vs WHNP – Side-By-Side Comparison
| | Certified Nurse-Midwife | Women's Health NP |
| --- | --- | --- |
| Minimum Education | Master's of science in nursing | Master's of science in nursing |
| Educational Setting | University graduate programs accredited by the American College of Nurse-Midwives Accreditation Commission for Midwifery Education | University graduate programs that meet National Certification Corporation guidelines |
| Delivers babies? | Yes | No, unless also a CNM |
| Typical Duties | Monitoring fertility. Providing prenatal care and health screenings, including giving supplements and nutritional advice. Developing birth plans and attending childbirth. Supporting breastfeeding and offering counseling. Monitoring postnatal women for signs of depression. Assisting with family planning. Performing gynecological examinations, including PAP smears, mammograms, and sexual health screenings. Prescribing medications where legal, or recommending and referring to a physician where required. Promoting overall health in women, for patients and in the community | Performing gynecological examinations, including PAP smears, mammograms, and sexual health screenings. Taking detailed medical histories. Offering family planning assistance and counseling. Prescribing birth control and other medications as necessary, while monitoring side effects and possible interactions. Giving prenatal care including supplements and monitoring. Diagnosing acute illnesses and developing treatment plans. Promoting overall health for women throughout the lifespan |
| Can Prescribe Medications? | In some states | In all states, although the types of medications allowed varies by state NP practice authority |
| Common Practice Settings | HospitalsBirthing centersPrivate residencesHealth departmentsClinicsPrivate Practice | Community clinicsHospitalsPrivate practice |
| Licensing & Certification | The American Midwifery Certification Board (AMCB) offers certification exams to CNMs as well as certified midwives. In order to obtain CNM certification, candidates must first have an RN license and graduate from an accredited program. Certification requires an online examination, a $500 fee, and a letter from a graduate nursing program director certifying one's completion of an accredited program. CNMs must be recertified every five years. | Board certification for women's health nurse practitioners is done through the National Certification Corporation (NCC). Successful candidates are awarded the WHNP-BC credential. Candidates must have an RN license, a qualifying graduate education (e.g., MSN, post-master's certificate or DNP), and must take the exam within eight years of graduation. The certification test is administered by computer and costs $325. The credential is valid for three years. |
| Continuing Education Requirements | CNMs must complete 2.0 Continuing Education Units (CEUs) per certification cycle. Two units equate to 20 hours. There are a number of qualifying CEU providers available on the AMCB website, as well as alternatives such as PhD-level coursework, publication in a peer-reviewed journal and giving direct clinical supervision to a midwifery student. | Continuing education requirements for WHNPs depend on the results of the nurse's individual 'continuing competency assessment.' Nurses wishing to maintain certification may need as few as 10 hours of CE or as many as 45, depending on individual results. For more information on this assessment process, check out the the NCC website. |
| Successful Personalities | CNMs work closely with women, often during the emotional times of fertility, pregnancy and childbirth. This means that successful CNMs are both compassionate and emotionally stable. They must be able to stay calm and make quick decisions on a moment's notice, trusting both instincts and training. Is it not a profession for the fragile or the faint of heart. | WHNPs work with women throughout the lifespan, offering support through the transitions of adolescence, the reproductive years and menopause. It is important for these independent health professionals to be empathetic and to have strong communication skills. |
| Average Salary | According to the Bureau of Labor Statistics (BLS May 2017), nurse midwives in the US make a median annual salary of $100,590 and an average salary of $103,640. | According to the BLS (May 2017), nurse practitioners in the US make a median annual salary of $103,880 and an average salary of $107,480. |
| Occupational Demand | The BLS (2018) expects that openings for nurse midwives will increase 21 percent between 2016 and 2026, much faster than the average growth projected for all occupations (7 percent). | The BLS does not track individual data for the women's health specialty, but openings for nurse practitioners are expected to swell 36 percent through 2026, with an anticipated addition of 56,100 more NP jobs nationally. |
Featured Online Nurse Practitioner Programs
Our partner schools offer accredited online nursing programs to help you advance your career while accommodating your schedule. Visit their sites to learn more about program specializations, course offerings, start dates, transfer of credits, availability of financial aid and more.
Top Online Programs
Explore programs of your interests with the high-quality
standards and flexibility you need to take your career to the next level.
Related Programs
Related FAQs
Related Posts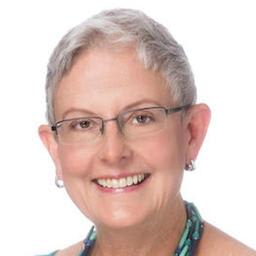 21 August 2017
Certified nurse-midwives—advanced practice healthcare professionals with graduate-level degrees and credentialing—still struggle to practice autonomously in some U.S. states. The issue of practice authority varies widely by region, affecting the ability of CNMs to work in accordance with their high level of training and certification.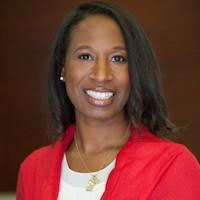 15 May 2017
Women's health nurse practitioners play an invaluable role in offering holistic, comprehensive, and culturally competent health services across the U.S. One of the most contentious issues in the advanced practice nursing community is whether or not a practitioner should be authorized to work to the full extent of his or her education and training.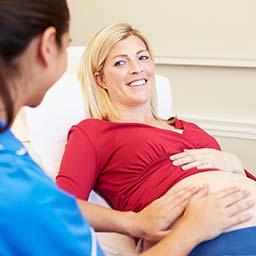 24 June 2016
Learn about the rewards, challenges, and day-to-day activities of an OB/GYN nurse practitioner (OGNP) and get an inside perspective from a working NP.
Want to enroll in a family nurse practitioner program, but not sure where to start? This list offers a comprehensive look at affordable online nurse practitioner programs.
Ever thought of becoming a psychiatric-mental health nurse practitioner? Here's a list of online psychiatric nurse practitioner programs for nurses considering this career.
Interested in a nurse practitioner career? Explore this guide to discover the steps to become an NP, including required education and credentials.
Take care of your future.
Find the right program for you and advance your education with an online degree.