Take The Next Step Into Your Nursing Future
Explore resources for planning your nurse practitioner degree and career with the help of expert advice and guidance.
Discover Your Path
Access information to help you advance in your nurse practitioner career.
Online Nurse Practitioner School Rankings
Online NP schools are flexible, allowing you to further your education at your own pace. Find a program that's best for you and your future.
Nurse Practitioner Specializations
Nurse practitioners are needed in a variety of settings. Some of the most common areas of interest lead to rewarding careers.
Advanced Practice Registered Nurse (APRN) Programs
While a nurse practitioner is a type of APRN, an APRN can choose to specialize in one of the categories below. Opportunities for APRNs are expected to grow 45 percent from 2019 to 2029.*
*SOURCE: U.S. Bureau of Labor Statistics
Featured Online Nurse Practitioner Programs
Our partner schools offer accredited online nursing programs to help you advance your career while accommodating your schedule. Visit their sites to learn more about program specializations, course offerings, start dates, transfer of credits, availability of financial aid and more.
Online Nurse Practitioner Degrees by Pathway
Go from where you are, to where you want to be. Find information about admission requirements, program costs, duration, structure, and more.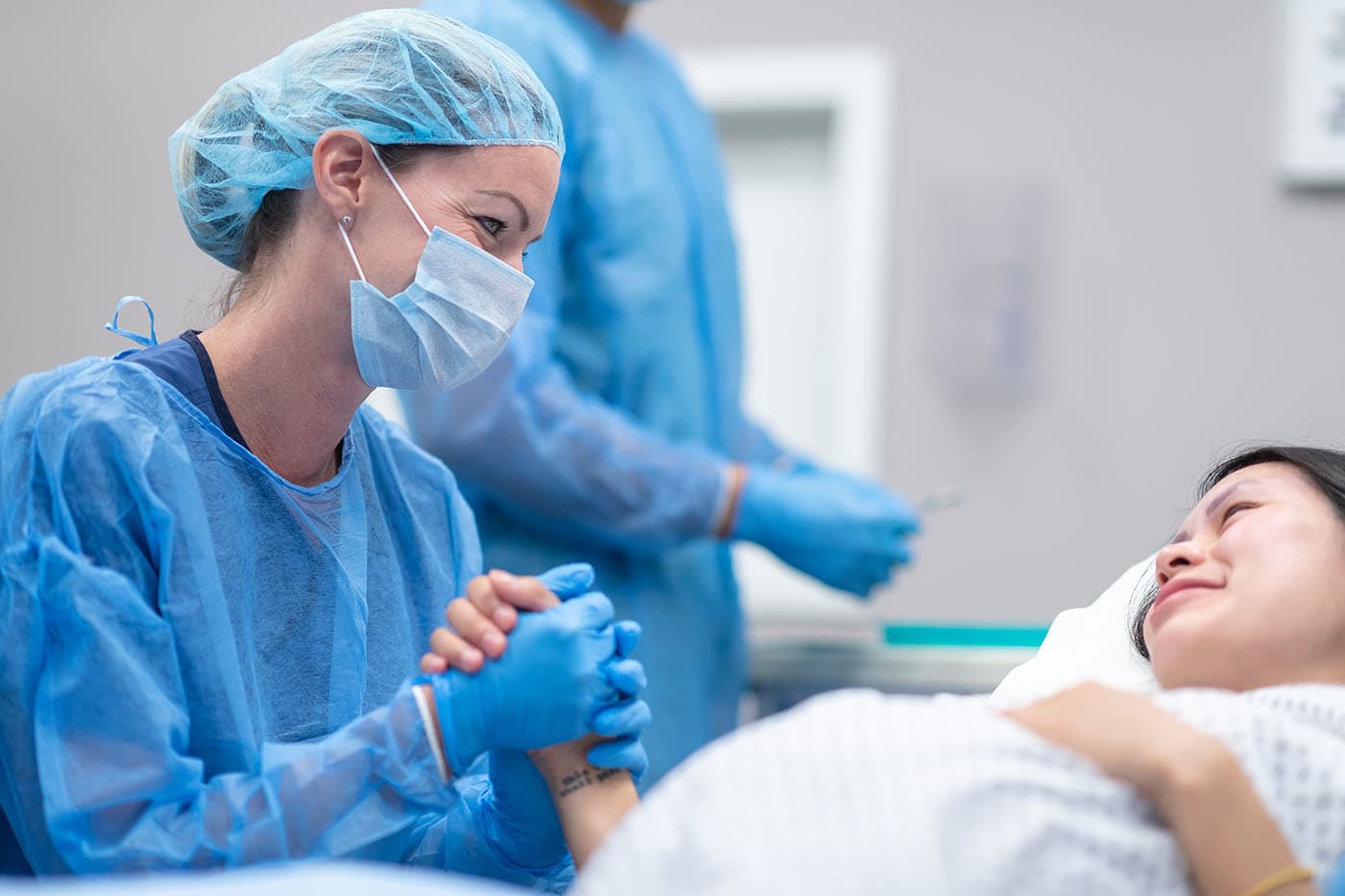 Check out this guide to find the best online RN-to-MSN programs, including tips on applying to these programs.
COVID-19 | Coronavirus Information
In an effort to mitigate the spread of Coronavirus across the United States, health officials have issued a series of advisories and mandates including travel restrictions and temporary closures of businesses and schools in the country.
For the most up-to-date information regarding the COVID-19 outbreak in the U.S., including how it spreads and how to protect yourself, please visit the Center for Disease Control and Prevention.
Additional COVID-19 Resources for Nurses and Nursing Students:
Interested in pursuing a job as a nurse practitioner?
Find the right program to take advantage of this fast-growing industry and join the front-lines of healthcare.