What is a Nurse Practitioner?
Nurse Practitioners Explained
According to the American Association of Nurse Practitioners (AANP 2016), nurse practitioners (NPs) are licensed, autonomous clinicians focused on managing people's health conditions and preventing disease. As advanced practice registered nurses (APRNs), NPs often specialize by patient population, including pediatric, adult-gerontological, and women's health. NPs may also subspecialize in areas such as dermatology, cardiovascular health, and oncology.
Created in 1965, the role of the NP has been steadily evolving. These professionals typically need at least a master's degree to practice, and a doctor of nursing practice (DNP) is quickly becoming the preferred level of preparation in this field. According to the National Council of State Boards of Nursing (NCBSN), NPs are governed by the APRN consensus model—a set of regulations outlining the preparation, accredited education, licensure, and certification required prior to becoming independent practitioners. According to the consensus model, "all APRNs are educationally prepared to provide a scope of services across the health wellness-illness continuum to at least one population focus as defined by nationally recognized role and population-focused competencies."
There's abundant evidence that NPs provide high quality healthcare. In fact, AANP's Quality of NP Practice article summarizes evidence that patients under NPs have higher satisfaction, fewer unnecessary ER visits, fewer hospital readmissions, and fewer preventable hospitalizations compared to patients under doctors. Furthermore, NPs may also be a more cost-effective alternative to doctors, due in large part to lower educational costs. The AANP estimates that NP schooling costs 20-25 percent of that to prepare a physician. Furthermore, in a recent survey of healthcare professionals, Science 2.0 (2015) found that 66 percent of physicians would encourage their students to become NPs rather than becoming doctors. In the same survey, an impressive 88 percent of responding NPs expressed satisfaction with their work.
Americans make over 916 million visits to NPs annually, and with record levels of people getting health insurance under the Affordable Care Act (ACA), opportunities in healthcare professions are on the rise. By illustration, the Bureau of Labor Statistics (BLS Dec. 2015) predicts that openings for NPs are expected to swell 35 percent between 2014 and 2024, five times the growth projected for all occupations during that time period (7 percent). And the expected addition of 44,700 NPs nationwide is only part of the story. American NPs are also well-compensated for their work. The BLS (May 2015) found that NPs, nurse midwives, and nurse anesthetists across the country make an annual average salary of $101,260. For a detailed examination of how much nurse practitioners make, please visit the NP salary page.
Read on to discover the typical job responsibilities in this field and how aspiring NPs prepare for various specializations.
What Does a Nurse Practitioner Do?
The responsibilities of a nurse practitioner (NP) depend largely on that person's specialization and the state in which he or she practices. According to the American Association of Nurse Practitioners (AANP), NPs give primary, acute, and specialty healthcare services to diverse populations. With their advanced clinical training, NPs are authorized to diagnose illnesses, treat conditions, and provide evidence-based health education to their patients. NPs assess their patients by examining medical histories; performing physical evaluations; and ordering (or performing) diagnostic tests. They diagnose patients—paying thought to the unique risk factors and needs of individual patients and their families—and develop individualized treatment plans, follow up on courses of treatment, collaborate with other healthcare professionals, and maintain detailed records. NPs must also engage in continuing education (CE) to keep abreast of technological, methodological, and other developments in their field. Most importantly, these professionals serve not only as healthcare providers to patients, but also as mentors, counselors, researchers, educators, and consultants.
NPs hold prescriptive privileges in all 50 states, and can administer controlled substances in 49 states (AANP 2016). That said, the scope of practice for NPs depends not only on their chosen specialty, but also on the state in which they practice. The AANP (2016) divides states into three categories: full practice (e.g., OR, WA, MN), reduced practice (e.g., NY, WI, UT), and restricted practice (e.g., CA, TX, FL). In full practice states, NPs are able to assess patients, diagnose conditions, order diagnostic exams, and provide treatments under the authority of their regional state board of nursing. Reduced practice states require collaboration with another healthcare provider in at least one aspect of NP practice. Restricted practice states—concentrated mainly in the Pacific Northwest—require direct supervision or team management of at least one element of NP practice.
NP Specializations
The most popular nurse practitioner specialization is that of family nurse practitioner (FNP), which according to AANP (2016), comprises 55.1 percent of all NPs. The University of Cincinnati (UC)—a school with a thriving online FNP program—states that FNPs provide primary and specialty care to patients throughout their lifespan. Acute care NPs—7.7 percent of all NPs—manage sudden-onset or emergency conditions, and this specialty is increasingly being folded into population-based subfields (e.g., pediatric, adult). Primary care Adult/Adult-gerontology NPs (AGNPs)—the second most popular specialization at 20.8 percent of all NPs—focus specifically on adult and aging populations. Not surprisingly, neonatal NPs (NNPs)-1.7 percent of NPs-address the needs of newborns and primary care pediatric NPs (PNPs)-6.4 percent of NPs-address the needs of children. Women's health NPs (WHNPs)—5.8 percent of all practitioners—have advanced knowledge in the unique healthcare needs of women from puberty up through the years of menopause and beyond. Finally, psychiatric mental health NPs (PMHNPs)-4.2 percent of NPs-take a holistic, interdisciplinary approach to treatment in examining the intersection of their patients' mental and physical health.
NP Subspecialties
In addition to the specializations above, there is a wide range of subspecialty areas, each focusing on a specific condition, clinical focus, environment, or sub-population. To learn more about a "Day in the Life" of these specialty practitioners, please check out the pages below:
Allergy & immunology NP
Endocrinology NP
Gastroenterology NP
Neurology NP
Occupational health NP
Orthopedics NP
Pulmonology & respiratory NP
Sports medicine NP
Urology NP
Skills & Personality Traits of Successful Nurse Practitioners
There's ample evidence that becoming an NP can be a rewarding career, and having particular skills or personality traits can set a person up for success. The Mayo Clinic (2016) recommends that NPs be compassionate, self-confident, analytical, personable, and calm under pressure. Since NPs may be confronted with time-sensitive healthcare issues, they must be able to make good decisions under duress and show leadership in uncertain situations. Having a strong grasp of math and science contributes to the day-to-day problem-solving, analysis, and diagnostic capabilities of NPs. Effective NPs also spend much time liaising with patients, their families, and healthcare professionals, and therefore are expected to possess excellent communication skills. Other desirable traits include being detail-oriented, empathetic, and emotionally stable.
Education & Experience Requirements for Nurse Practitioners
The American Association of Nurse Practitioners (2016) reports that 98.7 percent of NPs hold graduate degrees and 99.3 percent are nationally certified. According to the American Association of Colleges of Nursing (AACN), the doctor of nursing practice (DNP) is the recommended terminal degree to prepare nurse practitioners. In 2004, the AACN aimed to make the DNP the new standard of entry by 2015, stating that the "DNP provides a clinical option for advanced preparation in nursing practice that is more comparable to other intraprofessional education." In other words, nursing is one of the few healthcare fields that does not require a doctorate to practice. As of June 2016, most NPs have master's degrees, and the master of science in nursing (MSN) continues to dominate the field of accredited educational options for NPs as well.
Top Online Programs
Explore programs of your interests with the high-quality standards and flexibility you need to take your career to the next level.
There are varied educational pathways to becoming an NP. To explore various points of academic entry—including popular RN-to-MSN programs—please check out the nurse practitioner schools main page. That said, here is one common path to this high-growth career:
Graduate from high school. To prepare for a college nursing program, students typically need to complete secondary school coursework in chemistry, biology, and algebra. It may be recommended to take statistics, psychology, and anatomy as well, depending on the availability. At this stage, it's also common for aspiring NPs to pursue some extracurricular involvement in a healthcare setting through voluntary or paid work.
Pursue a bachelor of science in nursing (BSN) from an accredited program (4 years). Graduating from a an accredited program is important to qualify for RN licensure and for most graduate programs in nursing. There are two main NP program accreditation agencies: the Commission on Collegiate Nursing Education (CCNE) and the Accreditation Commission for Education in Nursing, Inc. (ACEN). Although some students choose to pursue an associate degree at this stage, a four-year degree in nursing helps fulfill many of the graduate program prerequisites such as microbiology, nutrition, and human physiology.
Become a registered nurse (RN) and get experience in a specialty (1 – 2 years). As part of an accredited BSN program, students typically take the National Council Licensure Examination for Registered Nurses (NCLEX-RN) and work as nurses prior to applying for graduate school. At this stage, it's common for aspiring NPs to get specialized training in an area of interest, such as acute care, women's health, or oncology.
Get a graduate degree in nursing (1.5 – 4 years). After getting some experience in the field, aspiring NPs are ready to apply for graduate school. As mentioned in the introduction, the four-year DNP is becoming increasingly popular, but the two-year MSN degree is still more common among practicing NPs. Please check out some resources on the blog, including pieces on how to write a compelling NP school personal statement and how to ace the NP program interview.
Get proper regional licensure and specialty certification (timeline varies). After several years of experience and rigorous academic preparation, students may be ready to seek licensure and/or certification through state agencies and specialty nursing boards. For state requirements, the American Association of Nurse Practitioners (AANP) provides a breakdown of state licensure and regulatory requirements for NPs. The specialty certification requirements vary by area of expertise. Common specialty certification agencies include the American Nurses Credentialing Center (ANCC), the American Academy of Nurse Practitioners (AANP), the American Association of Critical Care Nurses (AACN), and the National Certification Corporation (NCC). For example, to become a family nurse practitioner (FNP)—the most common NP specialization—a person must achieve certification through the ANCC or the AANP. The ANCC credential is valid for five years and must be maintained through the completion of continuing education (CE) hours, as well as either proof of 1,000 hours of relevant practice, or by passing an exam.
To explore in detail how to join one of the growing NP specializations, please check out the following pages:
Related Programs
Related FAQs
Related Posts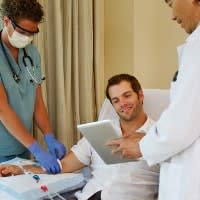 A lack of access to primary care in the United States is one of the key reasons why the Commonwealth Fund ranks the U.S. as having the worst healthcare system in the affluent world. Looking to the future, the impending primary care provider shortage indicates that this problem is only to going to intensify, particularly in the South and Midwest.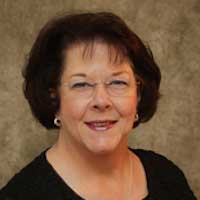 Given the overwhelming evidence that NPs provide cost-effective, safe healthcare for their patients, it's time for Oklahoma to disabuse itself of unnecessary practice restrictions so that NPs can help alleviate the looming primary care provider shortage.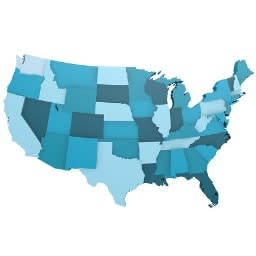 As a shortage of primary care providers looms on our collective horizon, lack of access to primary care has the potential to get much worse. And, unfortunately, the South is going to be the most heavily impacted.
Many students prefer online nursing schools and programs, which offer learners considerably more flexibility and autonomy than traditional, on-campus programs. This list outlines some of the best online nursing programs.
Do you want to fast-track your path to becoming a nurse practitioner? Here are the best accelerated nurse practitioner programs you can find online.
Nursing is riddled with various roles, career paths, and backgrounds. There is no one way to become a nurse, and there are so many different kinds of these invaluable healthcare...
Take care of your future.
Find the right program for you and advance your education with an online degree.