Clinical Nurse Leader vs Executive Nurse Leader
As Baby Boomers move into retirement and the U.S. population continues aging, the demand for skilled healthcare professionals grows. According to the U.S. Census Bureau, more than 46 million people were over the age of 65 in 2014. By 2060, the federal organization predicts that number will jump to more than 98 million—approximately one in four Americans. With this change, there is expected to be a need for experienced nurses, including clinical nurse leaders and the executive nurse leaders.
A clinical nurse leader (CNL) is a registered nurse who has completed a master of science in nursing (MSN) or doctor of nursing practice (DNP) program and earned a CNL certification through the American Association of Colleges of Nursing (AACN). The educational background and work experience of a CNL prepares him or her to practice nursing in any specialty and within any healthcare setting. Some of the specific duties of a CNL include the coordination of patient care, measurement of patient outcomes, care transitions, risk assessment, quality improvement, and implementing evidence-based best practices.
An Executive nurse leader (ENL), by comparison, takes on more of a business executive function at healthcare and nursing organizations. He or she must have at least a graduate degree in nursing and several years of healthcare experience in high-level management or administrative roles to qualify for this position. Because these nurse leaders are responsible for a broad spectrum of patient care, they must possess strong communication, critical thinking, and organizational skills. A large part of their management or administrative role involves preparing budgets and dealing with human resource issues.
Read on to discover the differences between CNLs and ENLs.
Featured Online Programs
Find a program that meets your affordability, flexibility, and education needs through an accredited, online school.
Side-by-Side Comparison: Clinical Nurse Leader and Executive Nurse Leader
| | Clinical Nurse Leader (CNL) | Executive Nurse Leader (ENL) |
| --- | --- | --- |
| Education | The successful completion of a master's degree program is required to earn the CNL credential. Students must also pass the CNL certification exam from the American Association of the Colleges of Nursing (AACN). Examples of standard courses in a CNL graduate degree program include applied statistics for evidence-based practice, lifespan pathophysiology, management and organizational theory, advanced pharmacology, and economic and finance for healthcare leaders. | Executive nurse leaders (ENL) have at least a master's degree in hospital administration, nursing administration, business (healthcare management concentration), or a similar field, and some have a doctoral degree. Before working as an ENL, nurses must also pass a certification exam offered by the American Organization of Nurse Executives (AONE) or the American Nurses Credentialing Center (ANCC). Common courses in an ENL degree program include public health principals, research foundations, leadership and communication, health informatics, and public policy. |
| Typical duties | A CNL is responsible for a wide range of responsibilities, including monitoring and improving patient outcomes, instructing other nurses and healthcare professionals on evidence-based best practices, researching and attending continuing education courses, and monitoring patient treatment plans and results across the entire facility. | Some of the typical responsibilities of an ENL include designing and managing patient care, creating budgets for the entire healthcare facility, developing policies and procedures for the organization, advocating for patients and staff, collaborating with other healthcare professionals, and building long-term consumer partnerships. This managerial position is fast-paced with much of the work taking place behind the scenes rather in patient-facing functions. |
| Prescriptive authority | The CNL certification alone is not enough to prescribe medication. However, clinical nurse leaders who already have prescribing authority can continue to do so. A CNL who is also an advanced practice nurse practitioner (APRN) may have adequate credentials to prescribe medication to patients, depending on their scope and level of practice authority within their state. | Similar to the CNL, earning the ENL credential does not automatically grant professionals prescriptive authority. However, ENLs can continue to prescribe medication in this role if they previously had prescribing authority in another role. This is most typical or ENLs who have earned an advanced practice registered nurse (APRN) credential such as a nurse practitioner credential. |
| Common practice settings | Some of the typical healthcare settings for a CNL include ambulatory care centers, hospitals, clinics, home healthcare agencies, rehabilitation agencies, and nursing homes. | An ENL is a high-level leadership position that most types of healthcare facilities employ. Some of the most common places of employment for an ENL include hospitals, clinics, nursing schools, and nursing homes. Some people with this advanced credential also choose to work as independent healthcare consultants with healthcare clients on a part-time or project-based cadence. |
| Licensing and certification | A CNL must hold a current license as a registered nurse in his or her state as well as the American Association of Colleges in Nursing (AACN) CNL certification. | Similarly, an ENL must hold a current license as a registered nurse in his or her state as well as certification from one of two entities: the American Organization of Nurse Executives (AONE) or the American Nurses Credentialing Center (ANCC). The former is a certified executive in nursing practice (CENP) credential, and the latter is a nurse executive board certified (NE-BC) designation. |
| Continuing education requirements | To maintain the AACN CNL certification, a candidate must renew every five years by completing 50 hours of continuing education. Examples of continuing education courses include contemporary issues in medicine, medical ethics, emerging technologies, pharmacology, and healthcare informatics. | To maintain AONE's CENP certification, candidates must renew every three years either by retaking the certification exam or documenting 45 contact-hours of qualifying continuing education and paying a fee. To maintain ANCC's nurse executive (NE-BC) credential, ENLs must complete 30 hours of nursing administration continuing education credits over three years before completing the licensing exam. The certification comes up for renewal every five years. Upon renewal, the ENL must submit proof of having worked 1,000 hours in the certification area in the previous year. Common subjects of continuing education include contemporary issues in healthcare administration, healthcare technology, and serving the needs of diverse populations. |
| Successful personalities | Strong leadership and communication skills are essential to take on this type of role. Additional, CNLs need substantial research and analysis skills to discover trends in patient data and equally strong planning and strategy skills to implement changes that will positively impact patient outcomes. | This is a crucial role in healthcare that requires someone with strong leadership, communication, and multi-tasking abilities. People in this position feel passionate about shaping the future of healthcare policies and improving patient outcomes even though they usually have little to no direct contact with patients. Since some ENLs provide financial oversight to their organizations, experience and education in healthcare accounting and insurance practices are also helpful. |
| Common clinical collaborators | CNLs frequently interact with doctors, RNs, nursing assistants, and human resource administrators. A person in this role will regularly consult with nurse and physician specialists in their respective specialties while serving a specific patient population. | The ENL frequently collaborates with other interdisciplinary health professionals, including doctors, healthcare administrators, nurses in a variety of roles, nursing assistants, and human resource professionals. This requires the ability to communicate effectively to staff with various levels of education and authority and to motivate them to work well together to better serve patients. |
| Sample academic programs | Master of science in clinical nurse leadership (CNL) programs include:Saint Xavier UniversitySouthern New Hampshire UniversityUniversity of Virginia School of NursingUniversity of Maryland-BaltimoreRush UniversityUniversity of Pittsburgh | There are various educational pathways to becoming an ENL. Here are a few graduate degree options for aspiring ENLs:Benedictine University, master of science in nursing with nurse executive leader concentrationNebraska Methodist College, master of science in nursing, RN-to-MSN nurse executiveSaint Xavier University, master of science in nursing and executive leadershipUniversity of San Diego, master of science in nursing, executive nurse leaderUniversity of Texas School of Nursing, master of science in nursing, executive nurse leader |
Related FAQs
Advanced Nursing Programs
Related Posts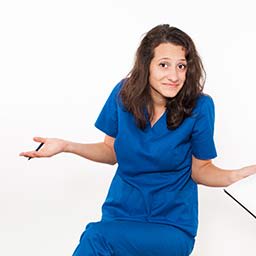 28 February 2018
The letters you see after a nurse's name typically come from their education, licensure, certification, or a special achievement—and they should appear in that order. Typically only the highest level of each credential is included.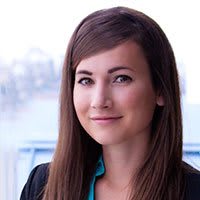 06 February 2018
While all nurse practitioners are certified in their population-focus (i.e., medical specialty), some earn additional certifications to expand their knowledge base and increase their job opportunities.
Want to enroll in a family nurse practitioner program, but not sure where to start? This list offers a comprehensive look at affordable online nurse practitioner programs.
Ever thought of becoming a psychiatric-mental health nurse practitioner? Here's a list of online psychiatric nurse practitioner programs for nurses considering this career.
Interested in a nurse practitioner career? Explore this guide to discover the steps to become an NP, including required education and credentials.
Take care of your future.
Find the right program for you and advance your education with an online degree.