Online CNL Programs – Clinical Nurse Leadership
Advances in healthcare knowledge and practice continually raise the standards of patient care, and clinical nurse leaders (CNLs) stand at the heart of it all. The CNL designation is a relatively new advanced practice nursing certification created by the American Association of Colleges of Nursing (AACN) to prevent outdated procedures and human error from slowing or undermining patient care. A CNL works to improve patient care across an entire medical unit within any healthcare setting. They identify, teach, implement, and assess new evidence-based practices that improve patient outcomes or curb unnecessary risk. While a CNL's relationship with patients begins the moment care is initiated, these professionals tend to coordinate rather than deliver direct, hands-on treatment. The work requires advanced medical expertise, but also strong leadership, interpersonal, and organizational skill.
A Clinical Nurse Leader needs a Master of Science in Nursing (MSN) degree and CNL certification to practice. Many schools offer MSN-CNL degrees and RN-to-MSN-CNL bridge programs for students with prior nursing experience, but a few, like the University of Virginia, offer lengthier "direct-entry" programs for students with no medical training. The AACN tracks educational requirements and maintains an updated list of campus and online CNL programs. Online MSN degrees are especially helpful for practicing nurses balancing work, school, and home life. Many do not require students to log in at set times, and one can usually complete any clinical requirements nearby.
This guide provides a snapshot of what one can expect from online MSN-CNL programs.
Admissions Requirements – Online CNL Programs
A CNL's skill set is extensive, but remains rooted in medical knowledge and care. Most MSN-CNL programs were designed for experienced nurses ready to advance their clinical-savvy, so while admissions requirements vary by institution, prior nursing experience frequent must. Typical online MSN-CNL admissions requirements for such applicants:
A bachelor of science in nursing (BSN) or an equivalent degree from an accredited school of nursing
Official transcripts demonstrating a GPA of at least 3.0
A current US registered nurse (RN) license
Proof of malpractice insurance for required clinical coursework
A personal statement describing one's program interests and goals
Two professional and/or academic references that attest to one's knowledge and skill
A successful an in-person or online admissions interview
Online direct-entry MSN-CNL programs for students without nursing experience accept a wide range of bachelor's degrees that, in most cases, need not be industry-relevant, though relevance might help when applying to popular and highly-selective schools. Students applying to these programs should put plenty of additional thought into their personal statements and professional references. Non-nursing MSN-CNL programs are also more likely than their nursing-geared counterparts to establish specific course prerequisites, steeper GPA requirements and GRE scores.
Top Online Programs
Explore programs of your interests with the high-quality standards and flexibility you need to take your career to the next level.
Online MSN-CNL Coursework
Clinical nurse leaders assume a lot of responsibility: knowledge or training gaps could slow patient progress—or worse. The AACN's CNL educational standards help schools ensure that doesn't happen. Standards comprise three primary components: core nursing courses typical of any graduate-level program, advanced coursework tailored to CNL certification requirements, and a clinical practicum.
Example courses from actual online MSN-CNL programs:
Statistics for evidence-based practice
organizational and management theory
Advanced pharmacology
Ethics for advanced practice nursing
Healthcare outcomes
Introduction to health informatics
Clinical education and mentoring
CNL clinical practicum
Online MSN-CNL degree programs frequently let students complete clinical hours locally, but prospective students should still verify any travel expectations before submitting their applications.
Accreditation & State Authorization
Compliance with the AACN's educational standards is vital in any potential online MSN-CNL or RN-to-MSN-CNL program, but there are two more equally-important features one must consider when choosing a program: accreditation and state authorization.
Accreditation signifies the AACN, the Commission on Collegiate Nursing Education (CCNE) or the Accrediting Commission for Education in Nursing (ACEN) evaluated a program determined it met established quality standards and best practices. Only graduates of accredited nursing schools can sit for CNL certification. Colleges and universities are also accredited at the institutional level through one the following regional bodies:
State authorization is a legal consideration. Every U.S. state has its own regulations regarding online degrees, and few schools meet all of them. In other words, a nursing school in State A may not be authorized to award online MSN-CNL degrees to students living in State B.
While most online schools and programs publish accreditation and state authorization information online, things can and do change. Prospective applicants are encouraged to contact institutions directly for the newest available information.
Online MSN-CNL Programs
The University of San Francisco has online MSN-CNL programs tailored to many different student backgrounds. Its online RN-to-MSN program is especially for working RNs seeking CNL certification while its 46-unit online associate degree in nursing (ADN) to MSN and 34-unit online BSN-to-MSN programs cater to non-RNs. Courses at the MSN-level include core graduate-level nursing topics, specialized CNL classes and a 16-week practicum "conducted in a work setting close to home." All students are required to take CNL Exam before they graduate. According to the University's website, the online MSN enrolls qualified applicants residing in Arizona, California, Florida, Hawaii, Nevada, Oregon, Texas or Washington. All of USF's online MSN programs are fully accredited by the CCNE and WASC. This program costs $1,295 per unit.
The University of Alabama's online MSN-CNL is based in Tuscaloosa and develops generalists prepared to oversee clinical and environmental health care outcomes. Students can attend part- or full-time and complete the latter in as little as one year. Students complete courses in basic epidemiology, healthcare informatics, human relations management, research, statistics, and other advanced topic areas, all of which are available entirely online. They must also write a capstone thesis, complete a clinical immersion with an approved clinician, and take the CNL certification examination before graduating. 'Bama's Capstone College of Nursing accepts qualified students from more than 40 states nationwide. This program costs $367 per credit hour.
Sacred Heart University based in Fairfield, Connecticut offers online MSN and RN-to-MSN degree programs, both of which offer CNL specializations. The school's online RN-to-BSN program can prepare students with nursing diplomas and ADNs for subsequent admission to either MSN program. Sacred Heart describes its online MSN as a rigorous program for career nurses seeking advanced clinical and managerial skills All students complete a series of core nursing courses in areas like health care research, policy, ethics and evidence-based practice, plus specialized CNL courses. Online MSN-CNL students can complete their required immersion experience within their own communities. Sacred Heart allows students to complete the online curriculum on a full- or part-time basis. Prospective students are encouraged to visit SHU's Distance Learning page online for a full list of states in which students can attend its programs. The MSN courses cost $670 per credit hour.
The University of Wisconsin, Oshkosh hosts an online MSN program for practicing, bachelor's degree-holding nurses. Notably, its online RN-to-BSN-to-MSN program is considered a "fast-track" option for students with nursing diplomas or ADNs. It combines theoretical and evidence-based training in advanced nursing with specialized plans of study, including a CNL track. Admitted students can attend the 37-unit program on either a two-year, full-time or three-year, part-time basis. The University requires that all new MSN students attend one on-campus orientation. All courses are delivered online save a required 224 hours of clinical practice, which students can usually complete through UW-approved arrangements near their homes. Prospective students can review a list of admissions requirements and application procedures online.
Online CNL-DNP Program
The University of South Alabama's MSN-to-DNP – Executive Nursing Administration, or MSN/CNL-to-DPN/ENA, bridge program is a unique option for practicing CNLs who want to advance their careers even further. The program entails a 36-credit series of standard DNP coursework, plus two additional classes that matriculate CNL to ENA designation. As with the online MSN programs featured above, USA's MSN/CNL-to-DPN/ENA program complements fully web-based classes with clinical training to be completed within students' communities. Average time-to-completion ranges from eight to nine semesters for full-time students to about 15 semesters for part-time learners. This program costs $547 per credit hour.
CNL Professors to Know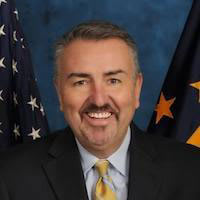 Dr. James Harris, Professor at the University of South Alabama
Dr. Harris has taught many courses such as clinical nurse leader roles and competencies; the CNL practicum; the critical analysis of the scientific underpinnings of advanced practice nursing; and organizational and systems leadership, among others. He boasts numerous certifications and professional association memberships and has multivariate research interests, including work in psychiatric nursing interventions with young adult chronic schizophrenics, clinical nurse leader outcomes, nursing administration, healthcare consultations, and finance and economic forecasting.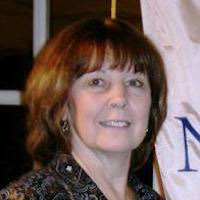 Dr. Linda Cook, Clinical Assistant Professor and Assistant Director at Sacred Heart University
Dr. Cook has varied professional interests in obstetrics, pediatrics, and neonatal care. She serves at the assistant director for the CNL program and has taught the capstone and clinical courses of the discipline, among other NP graduate-level subjects. Notably, she's the recipient of numerous research grants and awards including the 2015 CAP "Excellence in Teaching Award," the 2011 Sigma Theta Tau "Outstanding DNP Student Award," and the 2009 Nightingale Award for Excellence in Nursing.
Want to enroll in a family nurse practitioner program, but not sure where to start? This list offers a comprehensive look at affordable online nurse practitioner programs.
Ever thought of becoming a psychiatric-mental health nurse practitioner? Here's a list of online psychiatric nurse practitioner programs for nurses considering this career.
Interested in a nurse practitioner career? Explore this guide to discover the steps to become an NP, including required education and credentials.
Take care of your future.
Find the right program for you and advance your education with an online degree.