You've probably heard about the relatively new nursing doctorate called the doctor of nursing practice (DNP). Over the past decade, the degree has both evolved and spread rapidly. As of June 2017, there were 303 DNP programs in the United states, with 124 programs in the planning stages. They are currently available in all states, with nearly 5,000 graduates per year.
So what's all the hype about, and why should you consider pursuing it? This article describes the history of the DNP, my personal journey, as well as a few other reasons why you might look at it a little more seriously.
History of the Doctor of Nursing Practice (DNP)
In 2001, the Institute of Medicine (IOM) exposed the many safety and quality issues facing the United States healthcare system, and they asked health professionals to modernize their role to include a strong emphasis on translational science, technology implementation, and interdisciplinary teamwork.
The DNP degree was the nursing profession's response to the IOM's call to action. They designed a new degree that shifted focus from a patient-level to a system-level. There are a variety of DNP specialties, including population health, executive leadership, technology, and health policy.
In addition to the IOM outcry, the nursing profession itself was at a tipping point. In 2005, the National Academy of Sciences published a report titled "Advancing the Nation's Health Needs," which called upon nurses specifically to step up and lead the movement to improve healthcare. With a workforce of over three million, why not ask this of us?
The American Association of Colleges of Nursing responded loudly (and I think it should be said, proudly, as well) with the DNP as well as guidance for schools to design appropriate curricula that would graduate nurses of the future—nurses who were prepared to tackle the complexities of modern medicine. All DNP programs cover the Eight DNP Essentials:
Scientific Underpinnings for Practice
Organizational and Systems Leadership for Quality Improvement
Clinical Scholarship and Analytical Methods for Evidence-Based Practice
Information Systems/Technology and Patient Care Technology for the Improvement and Transformation of Healthcare
Healthcare Policy for Advocacy
Inter-Professional Collaboration for Improving Patient and Population Health Outcomes
Clinical Prevention and Population Health for Improving the Nation's Health
Advanced Nursing Practice
Finally, graduates from these programs complete a final DNP project, sometimes called a capstone or thesis, that focuses on translating evidence into practice. It should reflect your specialization and it will demonstrate your ability to think at the systems level.
Featured Online Programs
Find a program that meets your affordability, flexibility, and education needs through an accredited, online school.
My DNP Journey
I first learned about the doctor of nursing practice (DNP) degree from an epidemiology professor in my undergraduate years. She described it as "the future of nursing" that would bring our profession "beyond the patient bedside." After class, I asked her for details. She told me the vision of this new degree was to teach us how to to think at a "systems level," and provide thought leadership in health policy and technology.
At the time, it was hard to imagine having time for such things. How could I care for my patients if I didn't perfectly memorize all the diseases and treatments? I don't have time for fluffy things like leadership and teamwork, and what on earth is "systems thinking?"
After graduation, I found myself working in a rural mental health clinic, and I realized, quite quickly, how very wrong I was. Despite all my knowledge on psychiatric conditions and psychopharmacology, I still wasn't providing care the right way. The issues I faced were much bigger than just me in this small clinic; they were chronic and systemic.
Within six months of my first job as a psychiatric nurse practitioner, I enrolled in a DNP program at DeSales University in Center Valley, Pennsylvania. I took interesting courses like health policy and ethics, information technology, health outcomes management, and organizational behavior. For my final DNP Project, I conducted an integrative review and developed a clinical practice guideline on the use of bright light therapy to treat seasonal affective disorder.
My experiences in this program were career-changing, and I can't be more emphatic about it's value. While my master's program taught me how to treat a patient, my DNP program taught me how to enact change on an organizational level. There were five other students in my cohort, and upon graduation some remained in clinical practice while others branched into policy, technology, and administration.
Since earning my DNP, I have had the opportunity to do many incredible things. I began blogging about nurse practitioner rights; I have served as a consultant on health policy and health system organization for technology startups; and I developed a curriculum for a brand new psychiatric nurse practitioner program. Today, I work as a design researcher at Microsoft. I have no doubt that my DNP education provided the foundation and catalyst for these incredible experiences.
Why Consider a DNP?
The DNP creates parity with other advanced healthcare providers. When nurse practitioners earn a doctorate degree, they place themselves on par with other doctorally trained professionals. Physicians (MD, DO, or ND), dentists (DDS), and psychologists (PsyD) all hold doctorate degrees, for example. Actually, most other health professions already require a doctorate to practice, including physical therapists (DPT) and pharmacists (PharmD), who made this switch in the last two decades.
Moreover, the DNP opens up new opportunities, both clinical and non-clinical. The DNP curriculum builds on what was taught at the master's level. It elaborates upon topics like evidence-based practice, quality improvement, and systems leadership. These programs are designed for nurses seeking a terminal degree, and they offer an alternative to research-focused programs like PhDs.
Some companies have begun to list "DNP" under "preferred job qualifications" because they recognize the unique perspective these candidates possess. Having a DNP degree also opens up job opportunities in non-traditional settings such as public health departments, technology companies, think tanks, and non-profit organizations.
Having a DNP also awards the chance to negotiate a higher salary with greater opportunities for advancement and leadership. In addition, becoming a DNP enables you to join the DNP community. This community hosts annual conferences, publishes role-development research, and provides networking opportunities.
Learn More about the DNP
Students can enter DNP programs from various backgrounds; there are programs designed specifically to bridge the gap between an associate's (ADN), bachelor's (BSN), or master's (MSN) degree. To get started looking for programs, check out our guide to online DNP programs.
To learn more about the history, development, and support for the DNP degree, check out the American Association of Nurse Practitioners DNP discussion paper. Dreher and Glasgow offer a an honest and interesting text on the DNP titled Role Development for Doctoral Advanced Nursing Practice. Dr. Lisa Chism also provides a unique perspective on the DNP in her book, The Doctor of Nursing Practice: A Guidebook for Role Development and Professional Issues.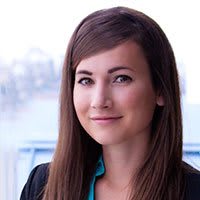 Expert: Dr. Melissa DeCapua, DNP, PMHNP-BC
Melissa DeCapua is a board-certified psychiatric nurse practitioner who graduated from Vanderbilt University. She has a background in child and adolescent psychiatry as well as psychosomatic medicine. Uniquely, she also possesses a bachelor's degree in studio arts, which she uses to enhance patient care, promote the nursing profession, and solve complex problems. Melissa currently works as the Healthcare Strategist at a Seattle-based health information technology company where she guides product development by combining her clinical background and creative thinking. She is a strong advocate for empowering nurses, and she fiercely believes that nurses should play a pivotal role in shaping modern health care. For more about Melissa, check out her blog www.melissadecapua.com and follow her on Twitter @melissadecapua.
Related FAQs
Related Posts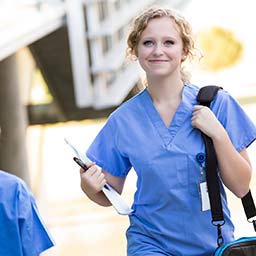 There are many pathways to become a nurse practitioner, for nurses and non-nurses alike. Learn about the nurse practitioner program requirements for each pathway, as well as recertification requirements for current nurse practitioners who wish to continue practicing in a particular specialty area.
Want to enroll in a family nurse practitioner program, but not sure where to start? This list offers a comprehensive look at affordable online nurse practitioner programs.
Ever thought of becoming a psychiatric-mental health nurse practitioner? Here's a list of online psychiatric nurse practitioner programs for nurses considering this career.
Interested in a nurse practitioner career? Explore this guide to discover the steps to become an NP, including required education and credentials.
Take care of your future.
Find the right program for you and advance your education with an online degree.