31 Top Mobile Apps for Nurse Practitioners
Access to evidence-based information enhances the nurse practitioner's ability to deliver high-quality, safe, and effective care. With the breadth of information available on the Internet, clinicians can often wonder where to find the best reference tools. This blog post outlines 16 high-quality smartphone and tablet apps that will serve as excellent resources for any nurse practitioner. The post concludes with a list of 15 specialty apps pertinent to different types of providers including family, women's health, adult gerontology acute care, pediatric, and psychiatric nurse practitioners. These apps were selected for their usefulness and high-quality, evidence-based content.
iPhone, iPad, Android (Phone & Tablet)
Providing high-quality care can be a challenge with patients who speak little to no English. In 2012, the AHRQ published a study that found that individuals with limited English proficiency experience longer hospital stays and a greater risk of infection, falls, pressure ulcers, and readmissions. Google Translate is a free app that allows nurse practitioners to input English text and receive translations in up to 90 different languages. You can also use the Word Lens feature to take a picture of a sign and the app will instantly translate the text.


iPhone, iPad, Android (Phone & Tablet)
Sanford Guide is the long-time trusted reference for antimicrobial therapy. This app includes the same topics-based organization as the textbook, but the content is updated once per month. Topics include syndromes organized by site of infection, pathogens, anti-infective medication, and prevention. This app is comprised of interactive dosing calculators and algorithms, as well as links to external peer-reviewed medical journals.


iPhone, iPad, Android (Phone & Tablet), Windows (Phone & Tablet)
Electronic Preventive Services Selector allows nurse practitioners to search and browse the United States Preventative Services Task Force recommendations. The app was offers high quality information published by the Agency for Healthcare Research and Quality (AHRQ). The app can be searched by specific patient demographics including age, sex, and behavioral risk factors. Clinicians can bookmark specific recommendations for later viewing and can set email alerts for recommendation updates. This app can be especially useful for screening, counseling, and providing preventative medical services. Windows app can be downloaded here: http://apps.microsoft.com/windows/en-us/app/ahrq-epss/9347f509-025f-479a-84c8-ff4e6671e238


iPhone, iPad, Android
Published by the Center for Disease Control and Prevention (CDC), the CDC Mobile application is a distinctive app that provides updated access to medical stories, podcasts, videos, and statistics related to diseases, conditions, family life, insurance, health status, risk factors, injuries, life stages, and populations.


All
Happtique is not actually an app, but rather a means to distribute high-quality apps to your patients. Happtique allows you to select from a range of medical apps and send them directly to your patient's smartphone or tablet. This program makes patient education simpler, and it helps clinicians select only the best, most scientifically-reliable apps.
iPhone, iPad
Breath & Heart Sounds by Lippincott Williams & Wilkins provides 90 different, high-definition sounds to help clinicians perfect their auscultation skills. This app includes an explanation of the anatomical and physiological changes associated with different sounds, and it allows you to take short quizzes to test your knowledge.

iPhone, iPad
Eponyms is a simple, free database of all medical eponyms. An eponym is a discovery named after a person who was associated with the new finding. Wernicke's area and Lou Gehrig's disease, for example, are an eponyms. This app provides a short description of over 1,700 medical eponyms drawing from Andrew Yee's website.

Android (Phone, Tablet)
Standard Dictations is truly a one-of-a-kind app. It includes dictation templates for a variety of medical procedures and exams. While the bulk of the dictations are in the field of ophthalmology, there are a handful of time-saving standardized texts including admission orders, discharge orders, discharge summaries, and history and physicals.

iPhone, iPad, Android (Phone & Tablet), Windows (Phone & Tablet)
Human Anatomy Atlas provides detailed 3D models of over 4,000 anatomical structures for 12 different body systems. It includes both male and female anatomy, and you can easily zoom in and out while displaying Latin terms. What makes this anatomy app better than others is your ability to save and share different 3D views, create study notecards from screen captures, and test your knowledge using built in quizzes.



iPhone, iPad, Android (Phone & Tablet)
While this app specifically markets itself to physicians, Doximity is still a useful social networking app for nurse practitioners. It touts to be one of the largest networks of healthcare providers. Doximity allows you to connect with other professional and earn continuing education credits by reading posted journal articles. This app also includes HIPAA-secure e-faxing capabilities.


iPhone, iPad, Android (Phone & Tablet)
Medscape Mobile offers a breadth of clinical references. Like Epocrates and Micromedex, Medscape Mobile includes a medication prescription guide and interaction checker. Medscape Mobile, however, also includes an incredibly handy formulary with a list of 1,800 insurance plans across all 50 states so that nurse practitioners can easily check to see if a patient's medication cost is covered. Moreover, this app includes 129 different medical calculators, 30,000 clinical images, and detailed instructions for over 1,000 clinical procedures. Importantly, this app also includes professional development courses that allow you to earn accredited continuing education.


iPhone, iPad, Android (Phone & Tablet), Windows (Phone & Tablet)
UpToDate has become a popular, go-to app for healthcare professionals due to its practical and high-quality content supported by Wolters Kluwer Health. UpToDate provides an immense amount of information including best practice recommendations, medical calculators, drug interactions, and links to full-text research articles. What makes UpToDate really stand out is the integrated patient education tool, which include 1,500 printable handouts. An excellent selling point for nurse practitioners is that they can earn continuing education credit by merely looking up information on the UpToDate app.



iPhone, iPad, Android (Phone & Tablet)
Micromedex produces a unique medication resource app called Mircomedex Drug Reference Essentials. This app includes important information about over 4,500 different medications including adult and pediatric dosing, adverse effects, critical interactions, and black box warnings. Uniquely, Micromedex Drug Reference Essentials contains pregnancy considerations for each medication such as dose adjustments, contraindications, pregnancy category, and effects on breast feeding.


iPhone, iPad, Android (Phone & Tablet)
Once thought to be merely a medication reference app, Epocrates now provides clinicians a way to network with each other and select the appropriate ICD-9 or ICD-10 diagnostic code. Epocrates offers access to evidence-based clinical practice guidelines for a variety of patient populations. Epocrates continues to include drug information about both allopathic and homeopathic medications, as well as an interaction checker and pill identifier. Exceptionally, the Pill ID feature can identify any medication based on its physical characteristics and imprint code.


iPhone, iPad, Android (Phone & Tablet)
A diagnostic clinical decision support app, VisualDx can improve a family nurse practitioner's diagnostic accuracy and patient engagement. This app was designed to be used at the point of care, and it allows you to search by symptom, visual clues, patient diagnosis, and medication. It supports an archive of high-resolution medical images and includes a differential diagnosis builder. This rare collection of detailed images shows disease variation by age, skin type, immune states, and body location. Even more impressive, VisualDx includes pictures of diseases at different levels of severity and in people of different ethnicities


iPhone, iPad, Android (Phone & Tablet)
CDC Influenza features updated information on national flu activity and includes influenza vaccination recommendations. It also provides usual information on the diagnosis and treatment of influenza including the antiviral treatment guidelines published by the Advisory Committee on Immunization Practices. This app also allows you to watch videos from flu experts and to order official CDC designed posters and brochures to distribute at your practice.

iPhone, iPad, Android (Phone & Tablet)
Referred to as the Instagram for health professionals, Figure1 is a free medical photo-sharing app for nurse practitioners. This app allows you to share pictures of unique patient cases with students and other providers and receive recommendations on diagnoses and treatment plans. Before images are shared, patient faces are obscured, and you must block-out any identifying marks such as tattoos and piercings. Only verified healthcare professionals may use the app, and it includes a consent form that patients can sign with their finger.


iPhone, iPad, Android (Phone & Tablet)
Published by the CDC, The STD Tx Guide app is an excellent reference guide for nurse practitioners working in obstetrics and gynecology. This app combines information from the CDC's Sexually Transmitted Diseases Treatment Guidelines as well as the Morbidity and Mortality Weekly Reports. STD Tx Guide helps healthcare professionals identify and treat their patients for 21 different sexually transmitted diseases and sexual assault.


iPhone, iPad
The Wheel HD app simulates the classic pregnancy wheel. Perfect for a women's health nurse practitioner, this app accurately determines the estimated delivery date based on your patient's last menstrual period or date of conception. It also estimates fetal weight based on gestational age, and it displays the month and trimester of pregnancy as well as the number of days remaining until due date. The Wheel HD is a prefect app to recommend to your patients too.

iPhone, iPad, Android (Phone & Tablet)
Published by the American Society for Colposcopy and Cervical Pathology, ASCCP Algorithms is an app featuring the Updated Consensus Guidelines for Managing Abnormal Cervical Cancer Screening Tests and Cancer Precursors. It includes recommendations and algorithms for managing abnormal cervical cancer screening tests. This specialized app has age-specific and condition-specific guidelines for treating cervical cancer precursor lesions, and it includes tips for talking to your patients about the importance of Human papillomavirus screening.


iPhone, iPad, Android (Phone & Tablet)
Published by The American Geriatrics Society, this app provides access to up-to-date content relating to the care of older adults. Topics include fall prevention guidelines, beers criteria, management of atrial fibrillation, and common immunizations in the elderly. Tailored specifically to the geriatric population, this app is perfect for the adult gerontology acute care nurse practitioner. It contains over 100 medication tables, treatment algorithms, and commonly used medical calculators.


iPhone, iPad, Android (Phone & Tablet)
As a pediatric nurse practitioner, KidsDoc is an excellent app to recommend to your patient's parents. Published by the American Academy of Pediatrics, this app provides parents with guidelines to help them make smart decisions about the level of care needed when their child feels sick. Parents can input their child's symptoms and receive a decision chart to determine the best action based on severity. The app also provides home care advice, pediatric dosage tables by weight, and first aid illustrations.


iPhone, iPad, Android (Phone & Tablet)
Pedi STAT is a rapid reference app designed for pediatric nurse practitioners. This app provides quick access to critical information including weight-based and age-specific medication dosages. Built in algorithms help you calculate Glasgow coma scale ratings and burn size estimates. The toxicology section covers decontamination, dextrose, and opioid and acetaminophen overdose.


iPhone, iPad
This app is a quick, high-quality tool made for pediatric prescribers. Pedi QuikCalc combines medical calculators with standardized charts to easily compare measurements with average values. It includes an age in hours calculator based on birth date as well as a percent weight change calculator based on previous office visits. The app also features suggested medication doses for different indications in common pediatric disorders.

iPhone, iPad, Android (Phone & Tablet)
SuperBetter is an excellent app that psychiatric nurse practitioners can recommend to their patients. It was developed by game designers to help patients build self-efficacy and personal resilience. SuperBetter helps patients build up physical, mental, emotional, and social strengths through daily challenges, interactive quests, and social networking. The game was developed to promote positive emotions and social connections to help patients help each other.


iPhone, iPad
This app includes access to the full text of Prescriber's Guide: Stahl's Essential Psychopharmacology. Each medication entry lists the range of indications, their advantages and disadvantages, as well as tips for dosing and avoiding adverse effects. The apps includes the same colorful images that psychiatric providers are used to seeing in Stephen Stahl's psychopharmacology textbooks.

iPhone, iPad, Android (Phone & Tablet)
Published by the American Psychiatric Association, the DSM-5 Diagnostic Criteria app provides full off-line access to the Diagnostic and Statistical Manual of Mental Disorders 5th Edition (DSM-5). It includes the ICD-9 and ICD-10 codes as well as unique video commentary from the DSM-5 task force. Psychiatric nurse practitioners can search the app by disorder, acronym, billing code, or symptom. This app is updated periodically and available in Spanish as well.


Postscript
There are 100s of medical apps published, but only a few offer high-quality, reliable, and useful information. This blog post included a list of 16 of the best smartphone and tablet apps available for nurse practitioners. These apps covered a variety of topics applicable to all specialties and levels of care. This post also listed 15 additional apps for specialist providers including family, women's health, adult gerontology acute care, pediatric, and psychiatric nurse practitioners. Ultimately, using technology to access best practices will help nurse practitioners lead change, advance health, and improve patient outcomes.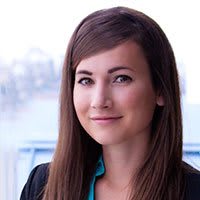 Dr. Melissa DeCapua, DNP, PMHNP-BC
Author
Melissa DeCapua is a board-certified psychiatric nurse practitioner who graduated from Vanderbilt University. She has a background in child and adolescent psychiatry as well as psychosomatic medicine. Uniquely, she also possesses a bachelor's degree in studio arts, which she uses to enhance patient care, promote the nursing profession, and solve complex problems. Melissa currently works as the Healthcare Strategist at a Seattle-based health information technology company where she guides product development by combining her clinical background and creative thinking. She is a strong advocate for empowering nurses, and she fiercely believes that nurses should play a pivotal role in shaping modern health care. For more about Melissa, check out her blog www.melissadecapua.com and follow her on Twitter @melissadecapua.
Related Programs
Related FAQs
Want to enroll in a family nurse practitioner program, but not sure where to start? This list offers a comprehensive look at affordable online nurse practitioner programs.
Ever thought of becoming a psychiatric-mental health nurse practitioner? Here's a list of online psychiatric nurse practitioner programs for nurses considering this career.
Interested in a nurse practitioner career? Explore this guide to discover the steps to become an NP, including required education and credentials.
Take care of your future.
Find the right program for you and advance your education with an online degree.