Interview with Phyllis Kupsick, President of the WOCN® Society™
Interview with Phyllis Kupsick, President of the WOCN® Society™

* Editor's note: At the time of this interview, Phyllis Kupsick was President of the WOCN Society. Phyllis' presidential term ended on June 10, 2015, and she has now assumed the role of Immediate Past President."Many of the practice guidelines developed by the WOCN are of benefit in daily practice for NPs. Among these are our Lower Extremity Arterial Disease, Lower Extremity Venous Disease, Lower Extremity Neuropathic Disease, and Pressure Ulcer Prevention and Treatment. These guidelines provide evidence-based information in differential diagnoses, diagnostics to determine etiology and treatment options."
From continuing education to certification preparation and public policy advocacy, the WOCN® Society™ offers a wide range of benefits to its members, who span the globe. In this Q&A, we speak with Wound, Ostomy and Continence Nurses (WOCN®) Society™ President Phyllis Kupsick, MSN, RN, FNP-BC, CWOCN, about the benefits of the society and how it can help nurse practitioners interested in the field.
In fact, Phyllis may be testament to how the society supports nurses. She has been an active member since first becoming a Wound Ostomy and Continence (WOC) nurse in 1993. Not only was she active in her state group for several years, she afterward became part of the SouthEast Region WOC group, holding several different positions on their board. After that, she assumed her first position with the national WOCN Society as Professional Practice Chair.
"I have been fortunate enough to have moved through the ranks to serving currently as the President of the WOCN Society," she said. "I entered the nursing profession in 1975 because I was looking for a profession with growth opportunities. My basis background in nursing was medical/surgical and I was introduced to the concept of WOC nursing during that time."
Her interest was in working with patients who had issues such as ostomies and difficult-to-heal wounds. With the support of her chief nursing officer (CNO), she was able to pursue this interest, and her work as a WOC nurse eventually become the stepping stone to future education as she realized that to function more effectively and autonomously, she needed to become an NP. As a result, she is board certified as a Family Nurse Practitioner as well as a certified WOC nurse.
Q&A
Tell us a little bit about why the WOCN Society was formed. It dates back to 1968, but what were the needs then that led to its formation?
As with most nursing societies, the founding WOC nurses (then known as Enterostomal therapy, or ET nurses) were seeking a method of sharing information and networking with like professionals. It has evolved over the years to be a primary source of continuing education for its members.
What types of people have wound, ostomy and continence needs? What are the populations being served by nurses in the organization and what kinds of illnesses might they have?
WOC nurses serve patients from neonatal through geriatric. Any age group can have wounds, ostomies or continence issues. We work in acute care, home care and extended care facilities, as well as outpatient clinics and private practice. We also have members who work in the industry. We work with patients whose disease processes have resulted in the creation of an ostomy, such as Ulcerative Colitis or Crohn's disease, who have non-healing surgical wounds due to any number of complicating factors, who have developed pressure ulcers secondary to some condition that has impaired their mobility, etc. The extent of possibilities is unlimited.
Talk to us about membership. How many nurses are members and what percentage of these are NPs? What types of nurses might be interested in your organization?
Our membership is roughly 5,000 strong with a growing number of our members seeking higher levels of education. We have about 400 members who list NP as one of their credentials, but that number is growing. And we have increasing numbers of WOC nurses who have, or are working on, their doctoral degree. Entry level for the WOC Nurse Education Programs is a BSN and we have nurses who have worked in nearly every avenue available for nurses.
There are seven WOCN nursing education programs available across the U.S. Do these provide the necessary training to nurses wanting to enter the field and an adequate pathway to certification? Can any interested nurse attend or is there an application process?
Our WOCNEP (Wound Ostomy and Continence Nurse Education Programs) provide complete education to prepare those successfully completing the program to sit for certification. These programs include both didactic and preceptorships to allow participants to gain hands-on experience. Any nurse holding a bachelor's degree or higher can apply to one of the WOCNEP programs. There is an experiential pathway for nurses who meet certain criteria and information about that pathway is available on the WOC Nurse Certification Board webpage.
Is WOCN associated with the certifying board? What is the connection? What kinds of credentials does a nurse receive upon passing the examination?
The WOCN Society and the WOCNCB are two separate entities with separate boards of directors. Nurses can choose to take the complete WOC nurse preparation courses (wounds, ostomy and continence) and sit for the tri-specialty certification (CWOCN) or may decide to sit for one or more. The following certifications are available through the WOCNCB:
Certified Wound Ostomy and Continence Nurses – CWOCN
Certified Wound Care Nurse – CWCN
Certified Ostomy Care Nurse – COCN
Certified Continence Care Nurse – CCCN
Certified Wound and Ostomy Nurse – CWON
Getting back to WOCN, how can the organization help those who are nurse practitioners and may already have specialty certification, like in gerontological care, or advanced skills?
As stated above, quite a number of our members combine the knowledge they have gained through WOC nurse education with advanced practice education to allow for more comprehensive management of our patients. Many of the health conditions that are treated by WOC nurses are more prevalent in the geriatric population. In fact, in my personal practice as a primary care provider, I found myself seeing patients referred to me by my partners for conditions that they felt inadequate to treat, such as complications of an ostomy the patient had had for many years; skin eruptions that caused wounds; incontinent patients who needed treatment; etc.
In addition, many of the practice guidelines developed by the WOCN are of benefit in daily practice for NPs. Among these are our Lower Extremity Arterial Disease, Lower Extremity Venous Disease, Lower Extremity Neuropathic Disease; and Pressure Ulcer Prevention and Treatment. These guidelines provide evidence-based information in differential diagnoses, diagnostics to determine etiology and treatment options.
As well, our continuing education offerings address many of the conditions seen by physicians and NPs in most primary care settings. This information can assist the provider in beginning treatment, while arranging a referral or in managing less complex issues more appropriately.
I see that membership includes a variety of benefits, including the "In It For You" magazine, the bi-monthly Journal of Wound, Ostomy and Continence Nursing (JWOCN), and a discount to the annual conference. There are a vast number of value-oriented perks to joining, but what features have proven particularly advantageous to nurses who are NPs?
The Journal is one of the more advantageous benefits to any NP. The research articles and feature stories provide resources for work with patients. Our conference is also a benefit as NPs can select areas of interest that will have greater impact in their practice settings. The conference is broken into concurrent sessions for Wound, Ostomy or Continence tracks with leaders in these areas, whether WOC nurse, physician/surgeon or any other health care professional, presenting the latest and greatest in their area of expertise.
What is new with your organization particularly as it relates to NPs? This might relate to continuing education opportunities, job boards, or events at the annual conference.
While planning our 2015 conference, particular attention was paid to bringing in speakers on subjects impacting both our own Advanced Practice WOC nurses and NPs. These tracks are clearly marked and carry ANCC (American Nurses Credentialing Center) approved-subject matter for the level of practice. It is the Society's intent to continue this trend into all future conferences to meet the needs of a growing number of APRNs.
What kinds of activities does the WOCN Foundation participate in? Are NPs involved?
The WOCN Foundation is an arm of the Society that falls under the guidance of the Center for Clinical Investigation. The Foundation supports efforts for evidence-based practice research through a Member's Grant given yearly. The primary investigator must be a WOCN member in good standing and must submit a research proposal for consideration. In addition, the Foundation provides financial support for scholarships for WOC nurse education or advanced education, for a MSN or higher, for a WOC nurse. Scholarships, screened by the Scholarship Taskforce, are given twice yearly to deserving applicants.
And, as the clincher, how has the WOCN Society been personally valuable to you?
The WOCN Society is a primary part of my life as a NP and a WOC nurse. The resources it provided, as a member, have aided in my growth as a strong practitioner with unique, marketable skills. I rely strongly on the educational offerings to keep me abreast of changes in technology and therapeutics that impact my practice. And our network of clinicians assures me of a ready resource when needed.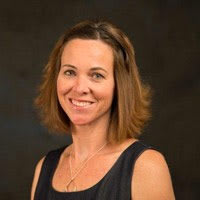 Maggie O'Neill
Author
Maggie O'Neill is a journalist from Northern Nevada, specializing in feature stories and interviews for education and nursing.
Related Programs
Related FAQs
Want to enroll in a family nurse practitioner program, but not sure where to start? This list offers a comprehensive look at affordable online nurse practitioner programs.
Ever thought of becoming a psychiatric-mental health nurse practitioner? Here's a list of online psychiatric nurse practitioner programs for nurses considering this career.
Interested in a nurse practitioner career? Explore this guide to discover the steps to become an NP, including required education and credentials.
Take care of your future.
Find the right program for you and advance your education with an online degree.