Nurse Practitioner School Interview Guide
Becoming a nurse practitioner is an honorable goal typically motivated by compassion, benevolence, autonomy, and ambition. It all begins as you study relentlessly for the Graduate Record Exam and apply to programs across the country. Then, you cross your fingers. You await anxiously for the moment when you are requested for an interview.
Yes! Your dream school asks to schedule an interview. But now what? Nurse practitioner school is incredibly selective with a limited number of open spots. Fortunately, an interview gives you the chance to stand out from a large pool of highly-skilled applicants. While this type of interview closely resembles a job interview, there are a few unique nuances.
This post provides a comprehensive review of preparing for and excelling in a challenging nurse practitioner school interview. It includes a list of thirteen commonly asked interview questions and offers example answers along with questions for you to ask to the interviewer. The post concludes with my personal experiences with nurse practitioner school interviews.
The Basics
Nurse practitioner school interviews are fraught with anticipation, anxiety, and uncertainty, so let us start with the basics: how to prepare, how to dress, what to bring, and how to follow-up. Solid preparation and professional appearance set the stage for a successful interview.
How to Prepare

Start by researching the nurse practitioner profession. Consider reading Stewart & DeNisco's Role Development for the Nurse Practitioner or DiNisco and Baker's Advanced Practice Nursing: Essential Knowledge for the Profession. I am a little bias because these are two of my favorite books, but they are essential reads for future nurse practitioners. Each book covers historical perspectives, role development, and interprofessional collaboration related to advanced practice nursing. Be sure to peruse the American Association of Nurse Practitioner's website as well, and consider skimming a few of their key position statements including Scope of Practice for Nurse Practitioners, Quality of Nurse Practitioner Practice, and Nurse Practitioner Cost-Effectiveness.
Next, collect all the information you know about the interview including the location and the name of the interviewer. Check and double check the timing and location. For in-person interviews, test drive to the location so that you know exactly where it is, how long it will take you to get there, and where to park. Arriving late can leave a bad first impression, and to some interviewers, it can be a deal-breaker. If you know the name of the interviewer, look at their LinkedIn profile or read their faculty biography. Consider searching them on PubMed and skimming the abstracts of their latest research studies.
Finally, rehearse, rehearse, rehearse. Review commonly asked questions (included below) and practice answering them in front of a mirror while maintaining eye contact, appearing relaxed, and using appropriate body language. Allow your passion and enthusiasm to shine through. Be prepared to break the ice by answering the question "tell me about yourself," and show up with a thoughtful, orchestrated response to "why do you want to become a nurse practitioner."
How to Dress

While we were always taught, "Do not judge a book by it's cover," this unfortunately does not translate to interviews. Dr. Frank Bernieri from Oregon State University found that interviewers know whether they will hire someone within 15 seconds. This 15 seconds included knocking on the door, shaking hands, and being greeted. With this in mind, dress for success and shake hands confidently, both of which increase your face validity to the interviewer.
For expert advice on interview clothing, I turned to Kim Zoller CEO of Image Dynamics, a company providing appearance and communication consulting. In a Forbes interview, she emphasized that conservative clothing is key, and she recommended wearing business professional, minimal accessories, and muted colors. Consider a pant or skirt suit with a blouse and blazer along with a professional purse or laptop bag.
What to Bring

Preparation goes beyond background research, practice, and a strong outfit; you should also bring along a few key items. Carry extra copies of your resume and personal statement, and be sure to have them printed on quality cotton or linen resume paper. Bring your business card, which you can make online through companies like VistaPrint.
Also pack a pen and notepad to take notes if necessary. Come prepared with a list of questions you plan to ask the interviewer (included below). You may also wish to bring a tablet or laptop if you have a digital portfolio to discuss. Consider bringing a padfolio to stow these extra items. Remember you will not be docked for being over prepared, but being unprepared could leave an unfavorable impression.
How to Follow Up

During the interview, you may ask for each person's business card, or write down their name immediately so that you do not forget. You can usually find their email on either the school's faculty page or on LinkedIn. After the interview, send a personalized thank you email to each person who interviewed you. Be sure to address the interviewer as doctor if they have earned a doctorate degree. Consider following this template:
Dr. So-and-So,
Thank you for taking the time out of your busy schedule on [date of interview] ]to interview me for the [program type]. I appreciated the opportunity to learn more about your program, to meet you and the other faculty, and to visit the school of nursing. [Reference something that you said that seemed to impress the interviewer or mention something that you want them to remember about you. Try to emphasize a moment when you felt like you and the interviewer made a special connection]
As we discussed, I have an excellent academic record [be specific] and solid foundational experience in [be specific again].
I am excited to begin my journey to becoming a nurse practitioner, and I hope that I will have the opportunity to attend your university. Please do not hesitate to email or call me if you have any additional questions or concerns. I look forward to hearing from you.
Best regards,
[Your name and credentials]
[Your LinkedIn URL]
[Your phone number]
Common Nurse Practitioner School Interview Questions
Responding effectively to interview questions will demonstrate your passion, drive, and competence. While memorization is not necessary, practice does make perfect. Included below is a list of specific questions asked in nurse practitioner school interviews. Consider reflecting on each one and then writing a list of bullet pointed answers to reference as you rehearse in front of a mirror. Remember, interviewers are listening for three things: (1) your specific answer, (2) how you organize your thinking, and (3) how you express yourself. For information on more general interview questions, consider reading 101 Toughest Interview Questions.
What is a nurse practitioner?

Although this may seem like an easy question, there are still many individuals and medical organizations who do not understand the unique role of a nurse practitioner. Consider referencing the American Association of Nurse Practitioner's definition.The interviewer may follow-up this question with, "What makes a nurse practitioner distinct from a physician or nurse?" The American Association of Nurse Practitioners also elaborates upon a nurse practitioner's distinctive role: "What sets NPs apart from other health care providers is their unique emphasis on the health and well-being of the whole person." Be certain that you can also answer the question, "Why do you want to become a nurse practitioner as opposed to a physician or physician assistant?"
What makes you a good candidate for nurse practitioner school?

This question gives you the chance to brag about yourself and do not hold back. Explain your previous successes with academics and how those skills will translate well in a masters or doctorate program. Describe your previous clinical or volunteer experiences. Provide a specific example of how you impacted a patient or other person's life. Discuss any leadership positions that you have held and emphasize any major accomplishments. Make sure to leave the interviewer with a few key qualities about yourself such as work ethic, determination, intelligence, compassion, and authenticity, integrity.
Why do you want to become an nurse practitioner?

This is an important one, not only for an interview, but for yourself. Understanding and articulating your personal mission statement will help motivate you through the hurdles and challenges of nurse practitioner school. Consider having three poignant reasons for becoming an advanced practice nurse. These reasons may draw from a personal philosophy of life, an experience with a previous patient or individual, and a desire to learn more.
How did you choose your specialty?

There are a variety of nurse practitioner specialities and subspecialities that reach all aspects of medicine. These specialities include population focuses of acute care, adult, family, gerontology, neonatal, pediatric, psychiatry, and women's health. Upon graduation you may also wish to subspecialize in immunology, cardiology, dermatology, emergency, endocrinology, gastroenterology, oncology, neurology, occupational health, orthopedics, pulmonology, sports medicine, or urology. Be prepared to explain your rationale and expected career path, knowing, of course, that your goals may evolve throughout your program.
There are 1,000 applicants as qualified as you. Why should we pick you?

This question sounds a lot like "what makes you a good candidate for nurse practitioner school," but the implication is slightly different. On the other hand, this question asserts that everyone else applying for the program has the same standard qualifications: same grade point average, same Graduate Record Exam score, same years of experience. Time to pull out the big guns. Answer this question with a specific, moving story about something that makes you especially unique.
Where do you see yourself as a nurse practitioner in 10 to 15 years?

This is your chance to dream big. Essentially, the interviewer is curious where you see yourself as a nurse practitioner within the field of advanced practice nursing. You may touch on dreams of clinical work and conducting translational research at the bedside. You may mention a desire to continue your education by earning a doctor of nursing practice or doctor of philosophy degree. You might want to become a researcher, professor, lobbyist, advocate, administrator, chief nursing officer, business owner, author, informaticist, politician, or anything else.
What is your philosophy of care?

Articulating your philosophy of care requires deep intellectual thought, so contemplate this question prior to the actual interview. Begin by identifying your personal values. You may choose to focus on concepts such as integrity, compassion, excellence, patient-centeredness, accountability, respect, and authenticity. The values you select should be based upon who you are, what you believe, and most importantly, how you act. Apply your values to the healthcare setting, and envision how they may improve patient care.
For additional help writing your philosophy of care statement, read Dr. Janice Denehy's editorial in The Journal of School Nursing titled. "Articulating your Philosophy of Nursing." For those particularly fascinated in caring philosophy, check out Kikuchi and Simmons Developing a Philosophy of Nursing.
What attracted you to this program?

Before the interview, educate yourself on the school's mission, vision, and diversity. Understand what makes the program different from other programs. Was it the flexible schedule, work-study options, world renowned faculty, technology resources, alumni network, small class sizes, philanthropic activities, or something else? This is a good opportunity to flatter the interviewer by genuinely complimenting the achievements of school.
Tell me about a time when you were under a lot of stress

For any question beginning with "Tell me about a time when you…" use the STAR Method: situation, task, action, and result. This technique offers a structured response to behavioral-based interview questions. For this question, start by describing a situation in which you were under a lot of stress. Then, describe what task or goal you set out to achieve. Next, discuss specific actions that you took to address the situation. Finally, summarize the result of your actions including what you accomplished or overcame in the face of adversity.
What do you think about health care reform?

Be as prepared as your can be to answer topical questions about the Affordable Care Act. If you are faced with a question you are unsure about, consider this response: "I am unsure of the correct answer, but I will go home tonight, find the answer, and get back to you. I do look forward to learning more on this topic in nurse practitioner school."
Of the many health problems affecting the world, which one are you most passionate about, and how would you go about solving it?

This challenging question is less about your answer and more about your problem solving capabilities and critical thinking. Before the interview, brainstorm a few problems facing modern health care. Then consider different means of solving the problem: policy, research, and technology are good places to start. During the interview, be sure to talk through your thoughts out loud so that the interviewer can understand your thought process.
What do you think of the terms "mid-level provider" and "physician extender" to describe nurse practitioners?

The American Association of Nurse Practitioners published a fierce position statement on this topic titled, "Use of Terms Such as Mid-level Provider and Physician Extender." Dr. Sue Hoyt, an emergency medicine nurse practitioner, also published a succinct review of why these terms are offensive. Dr. Catherine Bishop, an oncology nurse practitioner, also wrote a heartfelt guest editorial called, "Advanced Practitioners Are NotMid-Level Providers." Consider answering this question with a time when you have heard these derogatory terms used, and conclude by summarizing your stance.
What impact do you want to have on the nurse practitioner profession?

For this question, focus on the nurse practitioner profession as a whole rather than yourself as an individual. You may wish to become involved with the American Association of Nurse Practitioners political action committee either through monetary donation, lobbying, and writing or visiting your local government officials.
Current federal policy priorities of the American Association of Nurse Practitioners encompass (1) authorizing nurse practitioners to order home health services, (2) establishing full practice authority through the Veterans Health Administration, (3) including nurse practitioners in Medicaid incentive payments, (4) enabling nurse practitioner patients to be beneficiaries in Medicare shared savings, (5) ensuring patient access to therapy services, (6) allowing nurse practitioners to certify Medicare patients for hospice care, (7) authorizing nurse practitioners to perform admitting assessments in skilled nursing facilities, and (8) requiring hospitals to consider nurse practitioners for appointment to medical staffs.
Questions for the Interviewer
During your interview, you should also evaluate the interviewer and the school itself to determine if it will be a good fit for you. Stay attuned to the organization and professionalism of faculty and staff. Nurse practitioner school is an enormous investment of your time and money; therefore, you want to make sure the school will meet your unique needs and expectations.
Come prepared to the interview with a list of questions for the interviewer. Avoid questions that can be easily answered by exploring the school's website. Ask three to five different questions and do not be afraid to follow-up with an email that includes more. Here is a list of questions that will help you gather the best information and also impress the admissions committee with your thoughtfulness:
Are there opportunities to design, conduct, and publish my own research?
How do students at this NP school perform on their board exams?
What kind of academic, personal, financial and career counseling is available for students?
What challenges do the students most commonly face in your program?
What characteristics are specific to this program and distinguish it from competitors?
Where are recent alumni employed? What do most students do after graduation?
What planned clinical experiences are included in the program?
How are mentoring and advising relationships established? Are advisors assigned or chosen?
Do you assign my a preceptor, or do I have to seek one on my own?
How long do most students take to graduate?
Do most students live near campus?
What is it like to live in this area as a graduate student?
The Two Different Nurse Practitioner Interviews
While the American Association of Colleges of Nursing believes that the doctor of nursing practice (DNP) should be the terminal degree for nurse practitioners, some schools still offer a master of science in nursing (MSN) program. Other schools allow a seamless transition from MSN to DNP if the student changes starts with an MSN and changes their mind. Some nurse practitioners who already have their master's degree may also apply to a DNP program later in their careers.
Both the MSN and DNP interviews have special considerations. The MSN interview will likely focus on your clinical experiences and how you will handle tough, practical patient scenarios. The DNP interview may focus on your career as an advanced practice nurse and on your ideas for your final capstone project.
Dr. DeCapua's Interview Experiences
I graduated from the Xavier University School of Nursing in Cincinnati, Ohio with a bachelor of science in nursing. During my junior year, I studied and took the Graduate Record Exam, and during my senior year, I applied to psychiatric nurse practitioner schools across the country. Following graduation from Xavier, I passed the NCLEX-RN and was accepted into the MSN program at the Vanderbilt University School of Nursing in Nashville, Tennessee. After graduating and practicing as a psychiatric nurse practitioner for about six months, I knew I wanted to learn more. I then applied for and was accepted into the DNP program at DeSales University Department of Nursing in Center Valley, Pennsylvania.
MSN Interview at Vanderbilt University

My MSN interview for Vanderbilt consisted of a 60 minute phone interview with the director of the psychiatric program and one other faculty member. At the time I was living alone in a small apartment in Cincinnati, Ohio. That morning I woke up incredibly nervous, yet confident in my over-preparation. I went on a jog before the call because I had recently read an article that found that exercise stimulates the mind, and I knew the run would calm my nerves. I sat on the floor in my living room with my resume and handwritten notes fanned out around me. I awaited the sound of my ringtone (which ironically was "Bang on the Drum All Day" by Todd Rundgren). I answered politely with, "This is Melissa."
I remember they asked me traditional questions like, "tell us about yourself," and "why would you be a good candidate for nurse practitioner school?" They also asked me to elaborate upon a story I told in my personal statement. I was also asked about my clinical and volunteer experiences, as well as my motivation for becoming a psychiatric nurse practitioner. They concluded by asking if I had any questions, and at the end of the interview they said I made the cut. It was difficult to contain my excitement. After hanging up the phone I drove myself to my favorite lunch place where I devoured two sandwiches.
DNP Interview at DeSales University

My DNP interview at DeSales University consisted of one, 45 minute in-person interview with the director of the program. I wore a black pant suit and turquoise blue portofino shirt underneath, both of which were purchased at Express. For some reason, I wasn't as nervous this time around: I was older, more mature, and more confident.
I arrived at the Department of Nursing 15 minutes early. I carried with me a black messenger bag with copies of my resume, business card, personal statement, and writing samples. I also brought my laptop so that I could show them my digital portfolio and blog if they were interested. I will, unabashedly admit that I did do the Power Pose in the bathroom before the interview. Trust me, once you watch Amy Cuddy's TED Talk, "Your Body Language Shapes Who You Are," you will do it before every interview as well.
The DNP interview questions focused almost entirely on my personal statement and DNP capstone project ideas. It seemed they were less concerned about my specific idea, and more concerned with my ability to describe a well-thought out research study. I was happy that I reviewed key evidence-based research concepts prior to the interview. The interview concluded and they said they would follow-up with me shortly. I received an email and acceptance letter in the mail a few weeks later.
Conclusion
Although nerve-racking and sometimes intimidating, nurse practitioner school interviews offer a chance to stand out from the crowd of other highly-qualified applicants. Through solid preparation and a professional appearance, you will ace the application interview. Without a doubt, your integrity, authenticity, and compassion will shine through and you will be one step closer to becoming a nurse practitioner.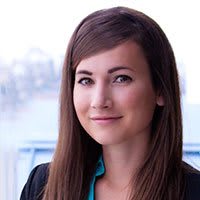 Dr. Melissa DeCapua, DNP, PMHNP-BC
Author
Melissa DeCapua is a board-certified psychiatric nurse practitioner who graduated from Vanderbilt University. She has a background in child and adolescent psychiatry as well as psychosomatic medicine. Uniquely, she also possesses a bachelor's degree in studio arts, which she uses to enhance patient care, promote the nursing profession, and solve complex problems. Melissa currently works as the Healthcare Strategist at a Seattle-based health information technology company where she guides product development by combining her clinical background and creative thinking. She is a strong advocate for empowering nurses, and she fiercely believes that nurses should play a pivotal role in shaping modern health care. For more about Melissa, check out her blog www.melissadecapua.com and follow her on Twitter @melissadecapua.
Related Programs
Related FAQs
Related Posts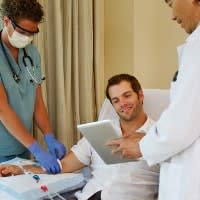 28 December 2018
A lack of access to primary care in the United States is one of the key reasons why the Commonwealth Fund ranks the U.S. as having the worst healthcare system in the affluent world. Looking to the future, the impending primary care provider shortage indicates that this problem is only to going to intensify, particularly in the South and Midwest.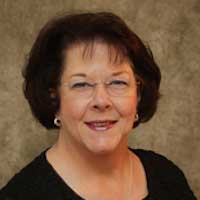 13 December 2018
Given the overwhelming evidence that NPs provide cost-effective, safe healthcare for their patients, it's time for Oklahoma to disabuse itself of unnecessary practice restrictions so that NPs can help alleviate the looming primary care provider shortage.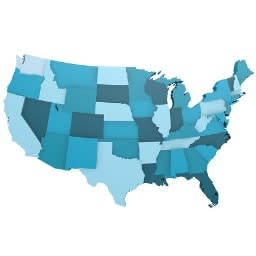 25 October 2018
As a shortage of primary care providers looms on our collective horizon, lack of access to primary care has the potential to get much worse. And, unfortunately, the South is going to be the most heavily impacted.
Want to enroll in a family nurse practitioner program, but not sure where to start? This list offers a comprehensive look at affordable online nurse practitioner programs.
Ever thought of becoming a psychiatric-mental health nurse practitioner? Here's a list of online psychiatric nurse practitioner programs for nurses considering this career.
Interested in a nurse practitioner career? Explore this guide to discover the steps to become an NP, including required education and credentials.
Take care of your future.
Find the right program for you and advance your education with an online degree.