Nurse Practitioner vs Doctor (Physician)
A career in healthcare is a commitment to preventing disease, promoting well-being, and doing no harm; both nurse practitioners and medical doctors embrace an ethos of service, knowledge, teamwork, flexibility, compassion, and safety, but there are key differences in the two occupations in terms of experience, education, and credentialing.
In the United States, to become a physician, one must choose to become either a Doctor of Medicine (MD) or a Doctor of Osteopathic Medicine (DO). MDs practice allopathically—i.e., in a style of "Western medicine"—which focuses more on the diagnosis and treatment of diseases using drugs, radiation, or surgery. On the other hand, DOs practice a more holistic approach to treatment and receive extra training in "Osteopathic Manipulative Treatment." DOs and MDs can choose any specialty, prescribe medication, perform surgery, and practice anywhere in the United States once they obtain their license and any state-based credentialing. Osteopathic medicine distinguishes itself from allopathic medicine in that it emphasizes helping an individual reach wellness by promoting health and preventing disease, paying thought to both physiological and psychological considerations. Ultimately, both DOs and MDs receive the same licensure, practice medicine, and share the same medical rights and privileges.
According to the American Medical Association and American Association of Colleges of Osteopathic Medicine, both MDs and DOs attend a four-year medical school program and graduates go on to residencies in any specialty of medicine. To obtain a medical license, MDs must pass the United States Medical Licensing Examination and DOs must pass the Comprehensive Osteopathic Medical Licensing Examination. As previously mentioned, both must pass a state licensing exam to practice medicine in their particular state.
The Association of American Medical Colleges (AAMC 2017) reported that the demand for physicians continues to grow in both primary and nonprimary care specialties. By 2030, the projected shortage of physicians in the United States is expected to reach 100,000.
With the swelling demand for primary care providers, nurse practitioners (NPs) are acting as patients' primary caregivers with greater regularity, particularly in rural areas and states where NPs have full practice authority. "Full practice" is the ability to work in accordance with one's level of education, training, and licensure. Notably, NPs' scope of practice is restricted in the largest US states, including California, Florida, and Texas, despite the abundance of evidence that NPs provide safe, high-quality, and cost-effective healthcare services.
According to the American Association of Nurse Practitioners, 86.6 percent of NPs are certified in an area of primary care. NPs are trained at the graduate level to evaluate patients, diagnose illness, and prescribe medication to patients. While NPs are not physicians by definition, they undergo rigorous training and credentialing while focusing on the well-being of the whole person. NPs can also ease the high cost of health care for patients and help address the looming primary care shortage.
Side-by-Side Comparison: NP vs Physician (MD or DO)
Below is a side-by-side comparison of doctors and NPs, including the typical timeline to practice, responsibilities, education, licensure, and professional resources.
Nurse Practitioners
Doctors
Education
NPs typically earn a bachelor's degree in nursing (BSN) and at least a master's degree in nursing (MSN); doctor in nursing practice (DNP) degrees and post-master's NP certificates are also available.
According to the Association of American Medical Colleges (AAMC), MDs and DOs must earn a bachelor's degree (e.g., pre-med, biology, chemistry, or another relevant area), and complete medical school, as well as a residency.
Timeline to Practice
It takes six to eight postsecondary years of education and training to become an NP:

Bachelor's degree in nursing (BSN) – Four years
Graduate nursing education (MSN or DNP) – Two to four years

The American Academy of Family Physicians reports it takes an average of 11 postsecondary years of education and training to become a MD or DO.
Typical duties
NOTE: These responsibilities vary substantially by state NP practice authority laws.

Ordering, performing and interpreting lab work, x-rays, and other diagnostic tests
Maintaining detailed patient records and charts
Diagnosing and treating acute and chronic conditions
Prescribing medication and other treatments
Managing patients' overall care
Counseling
Educating patients and families on disease prevention and positive health and lifestyle choices

NOTE: These responsibilities vary by a doctor's specialization.

Diagnosing and treating injuries or illnesses
Taking patients' medical histories
Updating charts and patient information to show current findings and treatments
Ordering diagnostic tests and examinations for nurses or other healthcare staff to perform
Reviewing test results to identify any abnormal findings
Recommending, designing, and prescribing plans of treatment
Addressing concerns or answering questions that patients have about their health and well-being
Helping patients with their health by discussing proper nutrition, hygiene, and more

Can prescribe medications?
NPs prescribe medications in all 50 states and DC although their level of autonomy depends on each state's laws; some states such as California and Texas require NPs to have "collaborative agreements" with physicians in order to prescribe pharmaceuticals, medical devices, and certain treatments.
MDs and DOs can prescribe medications in all 50 states and DC.
Common practice settings
According to the American Association of Nurse Practitioners, an NP's practice setting depends on the area in which the NP is certified. The most common certification is "family primary care" and the most common practice setting for these NPs is private group practice. The next most common practice settings for NPs are hospital inpatient and outpatient clinics, and psychiatric/mental health facilities.
For doctors, four common practice settings are listed by the American Medical Association (AMA):

Private individual practice
Private group practice with equity ownership
Group clinic, hospital, or healthcare system
Academic institution

Licensing and certification
NPs are licensed by licensing boards in each state and must obtain a registered nurse (RN) license and state NP licensure. Additional certifications vary by specialty. The most common certifying organizations are:
DOs and MDs are licensed by the licensing board in each state. Requirements for licensure vary by state. Specialty boards require recertification on a regular basis. The Federation of State Medical Boards outlines each state's requirements for initial medical licensure.
Continuing education requirements
Continuing Nursing Education (CNE or CE) requirements vary by specialization and state. In general, NPs must renew their state APRN licenses every one to two years with varying CE requirements. Specialty certifications are typically valid for one to five years, and also vary widely in the amount of CE required for renewal. ANCC certifications (e.g., AGNP, PNP, PMHNP, FNP, etc.), for example, are valid for five years and typically require 75 hours of qualifying CE to renew. To learn in depth about CE requirements and certification qualifications, please visit the main how to become an NP page.
Continuing Medical Education (CME) or Continuing Education and Improvement (CEI) requirements vary widely by state, but here are general ranges for the U.S.:

Licensing cycle (medical license must be renewed): 1 – 3 years
Required CME credit hours per year: 20 – 50 hours
Hours must be dedicated to different specialized areas, depending on state and specialization

Specializations
The primary NP specializations are listed below, and there are acute care and primary care options for both adult-gerontological and pediatric NPs. Also, an NP may optionally pursue a sub-specialty in oncology, emergency medicine, forensic nursing, or a number of other areas.

Adult-Gerontological Health
Family Health
Neonatal Health
Pediatric/Child Health
Psychiatric/Mental Health
Women's Health

Anesthesiologists
Family and general physicians
General internists
General pediatricians
Obstetricians and gynecologists
Psychiatrists
Surgeons
Allergists
Cardiologists
Dermatologists
Neurologists
Gastroenterologists
Ophthalmologists
Pathologists
Radiologists

Salary
According to the Bureau of Labor Statistics (BLS May 2017), the mean annual salary for a full-time NP was $107,480, or $51.68/hour for full-time workers. Here were the wage percentiles:United States (166,280 NPs employed)

10th percentile: $74,840
25th percentile: $88,810
50th percentile (median): $103,880
75th percentile: $123,070
90th percentile: $145,630

Family and General Practitioners, according to the BLS (May 2017), earned a mean annual wage of $208,560 or $100.27/hour for full-time workers. Here were the wage percentiles:
United States (126,440 family and general practitioners employed)

10th percentile: $73,240
25th percentile: $138,100
50th percentile (median): $198,740
75th percentile: N/A (>$208,000 annually)
90th percentile: N/A (>$208,000 annually)

Career Outlook
The BLS (2018) reported that openings for NPs would grow 36 percent between 2016 and 2026, much faster than the average for all occupations (7 percent)
The BLS (2018) reported that openings for family and general practitioners would swell 14 percent between 2016 to 2026; growth projections varied widely by specialization
Professional associations and resources
Related Programs
Related FAQs
Related Posts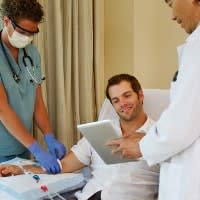 A lack of access to primary care in the United States is one of the key reasons why the Commonwealth Fund ranks the U.S. as having the worst healthcare system in the affluent world. Looking to the future, the impending primary care provider shortage indicates that this problem is only to going to intensify, particularly in the South and Midwest.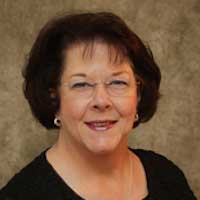 Given the overwhelming evidence that NPs provide cost-effective, safe healthcare for their patients, it's time for Oklahoma to disabuse itself of unnecessary practice restrictions so that NPs can help alleviate the looming primary care provider shortage.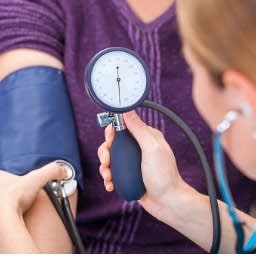 Primary care, when accessible and publicized in communities, has been proven to diminish health disparities between social classes. The future of healthcare in the Northwest and all over the country is dependent on the reform insurance systems, policy, and education, among other aspects.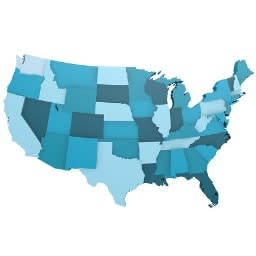 As a shortage of primary care providers looms on our collective horizon, lack of access to primary care has the potential to get much worse. And, unfortunately, the South is going to be the most heavily impacted.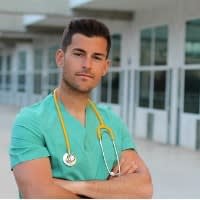 Nursing has always been a female-driven profession, and male nurses are often the butt of jokes on television and in movies, from Meet the Parents to Friends. That said, the gender roles are softening and there has been a recent upswing in the number of men joining this high-growth career field.
Many students prefer online nursing schools and programs, which offer learners considerably more flexibility and autonomy than traditional, on-campus programs. This list outlines some of the best online nursing programs.
Do you want to fast-track your path to becoming a nurse practitioner? Here are the best accelerated nurse practitioner programs you can find online.
Nursing is riddled with various roles, career paths, and backgrounds. There is no one way to become a nurse, and there are so many different kinds of these invaluable healthcare...
Take care of your future.
Find the right program for you and advance your education with an online degree.