NP vs APRN
When determining which type of advanced nursing degree to obtain, the acronyms alone can be overwhelming. If you know that you want to advance your nursing education to further your career, it is important that you choose a track that will help you to achieve your professional goals. Depending on what those goals are, you may want to study to be a nurse practitioner (NP) or to pursue a degree as an advanced practice registered nurse (APRN).
To explain simply, an NP is a type of APRN. An APRN is a nurse who has obtained at least a master's degree in nursing. Further specialization within in the APRN category includes nurse practitioners, as well as certified nurse-midwives, certified registered nurse anesthetists, and clinical nurse specialists.
APRNs, including NPs, may work across various healthcare settings, including hospitals, ambulatory clinics, or long-term care facilities.
Nurse practitioners are APRNs who are independent, organized, and want to work closely with patients, often seeing the same families over the span of many years. Nurse practitioners may also choose to specialize further to work with a specific population such as women, neonates, or adults throughout their lifespans.
Featured Online Programs
Find a program that meets your affordability, flexibility, and education needs through an accredited, online school.
Advanced Practice Nurse vs Nurse Practitioner
The following table includes some of the most important differences between these two classifications.
Nurse Practitioner
Advanced Practice Nurse
Education
Currently a master of science in nursing (MSN) is required at minimum. A doctor of nursing practice (DNP) may be required in the future.
APRNs must have at least a master's degree to sit for one of the APRN specialization exams.
Typical Duties

Take health histories
Assess, diagnose, and treat acute and chronic illnesses, often acting as primary care medical provider
Offer referrals for specialized care

Typical APRN duties vary widely depending on the nurse's specialization. Nurse-midwives, for example, focus on women's healthcare, while nurse anesthetists work primarily in surgical settings.
Can Prescribe Medications?
Yes, but the types of medicines and level of supervision is determined by the practice authority laws of the state.
Some, but not all, APRNs have prescriptive authority depending on their specialization and the state where they work.
Common Practice Settings

Private practice
Ambulatory clinics
Long-term care facilities
Community clinics

Virtually any healthcare setting including hospitals, private practice clinics, and long-term care facilities. APRNs may also work in educational or healthcare policy settings.
Licensing & Certification
Certification for nurse practitioners in various specialties is available through both the American Nurses Credentialing Center (ANCC) and the American Academy of Nurse Practitioners. Nurses must also register with the Board of Nursing in the state where they choose to work.
Certification for nurse practitioners and clinical nurse specialists is available through the American Nurses Credentialing Center (ANCC). Certification for nurse anesthetists is available from the National Board of Certification & Recertification for Nurse Anesthetists (NBCRNA). Certification for nurse-midwives is available through the American Midwifery Certification Board (AMCB).
Continuing Education Requirements
NPs must recertify with AANP every five years. Recertification requires at least 1000 hours of clinical practice over the past 5 years and 75 contact hours of continuing education, relevant to the NPs role and focus. This means an NP who works in Pediatrics must focus his or her Continuing Education on that population. ANCC recertification is also required every 5 years. As of 2018, the ANCC requires 150 continuing education hours, including at least 51 percent directly related to the NPs focus and at least 25 hours in pharmacotherapeutics.
The continuing education requirements for APRNs depends on the specialization of the individual nurse. Generally speaking, in order to recertify in any specialty there will be some degree of clinical work as well as classroom work in that nurse's specialty.
Specialization or Population Focus

Adult-gerontology acute care
Adult-gerontology primary care
Psychiatric-mental health
Family health
Neonatal
Pediatric acute care
Pediatric primary care
Women's health gender-related

The four main APRN roles are certified registered nurse anesthetist (CRNA), certified nurse-midwife (CNM), clinical nurse specialist (CNS), and nurse practitioner (NP). Every NP is an APRN but the opposite is not true. The clinical nurse specialist (CNS) may specialize like an NP, and shares some of the same specializations (pediatric and adult-gerontology being the most common).
Successful Personalities
Like all nurses, NPs are dedicated to patient care. In many states NPs are free to work without the direct supervision of a physician, meaning the most successful NPs are independent and organized. Patient communication is also an integral part of an NPs job, so these skills, along with empathy and the ability to interact with a very diverse population are also important to have.
An APRN must certainly be committed to providing excellent patient care. Some APRNs work in patient-facing positions, and others work in policy or educational settings. In all roles, patient communication skills are essential. This means the ability to consult with a patient as well as families on a variety of sensitive and emotional subjects. APRNs are also most successful when the are organized and able to handle stress and pressures without becoming overwhelmed.
Common Clinical Collaborators
Some NPs must have collaborative agreements with physicians (e.g., MD, DO, ND) in order to practice in some states. Whether or not this supervision is required depends on the state in which they practice.
In the hospital setting, APRNs will frequently collaborate with other nurses and physicians as well as hospital administrators. APRNs have more professional autonomy in full practice authority states.
Related Programs
Related FAQs
Related Posts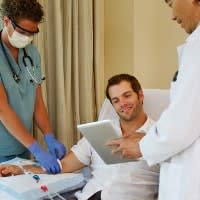 A lack of access to primary care in the United States is one of the key reasons why the Commonwealth Fund ranks the U.S. as having the worst healthcare system in the affluent world. Looking to the future, the impending primary care provider shortage indicates that this problem is only to going to intensify, particularly in the South and Midwest.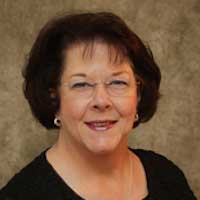 Given the overwhelming evidence that NPs provide cost-effective, safe healthcare for their patients, it's time for Oklahoma to disabuse itself of unnecessary practice restrictions so that NPs can help alleviate the looming primary care provider shortage.
Want to enroll in a family nurse practitioner program, but not sure where to start? This list offers a comprehensive look at affordable online nurse practitioner programs.
Ever thought of becoming a psychiatric-mental health nurse practitioner? Here's a list of online psychiatric nurse practitioner programs for nurses considering this career.
Interested in a nurse practitioner career? Explore this guide to discover the steps to become an NP, including required education and credentials.
Take care of your future.
Find the right program for you and advance your education with an online degree.