Ask an Expert: Which Additional Certifications Should NPs Pursue?
Certifications allow nurse practitioners to demonstrate their expertise in a variety of clinical settings. While all nurse practitioners are certified in their population-focus (i.e., medical specialty), some earn additional certifications to expand their knowledge base and increase their job opportunities. This article discusses certifications that nurse practitioners can pursue to augment their population-focus, including orthopedics, emergency medicine, palliative care, oncology, and dermatology.
Orthopedic Nurse Practitioner
Orthopedic nurse practitioners (ONPs) are advanced practice nurses who assess, diagnose, and manage patients with a wide variety of musculoskeletal conditions. Currently, Duke University offers a special orthopedic nurse practitioner program that requires applicants to complete an additional three courses on musculoskeletal conditions.
Because ONPs are highly specialized, they and often earn higher than average salaries. To become an orthopedic nurse practitioner, you must be certified through the Orthopaedic Nurses Certification Board. To be eligible to apply for the certification (ONP-C), you must have been a nurse practitioner for at least three years with a minimum of 2,000 clinical hours training patients with musculoskeletal conditions. Most applicants are either family nurse practitioners, pediatric nurse practitioners, or geriatric nurse practitioners.
Emergency Care Nurse Practitioner
Emergency nurse practitioners specialize in the treatment of acute, life-threatening conditions, and they often find themselves working in emergency rooms or urgent care centers. Vanderbilt University offers a unique emergency nurse practitioner program that prepares graduates as dual family nurse practitioners and geriatric acute care nurse practitioners. This program includes an additional four courses focused on treating children, adults, and seniors with critical illnesses, injuries, or acute trauma.
You can become certified as an emergency nurse practitioner through either the American Nurses Credentialing Center (ANCC) or the American Academy of Nurse Practitioners Certification Board (AANPCB), the details of which are both listed below. For certification through the ANCC, you must complete a portfolio review, whereas for certification through the AANPCB, you must complete an exam.
Hospice and Palliative Care Nurse Practitioner
Palliative care nurse practitioners specialize in the treatment of those with serious illness. Care is usually focused on providing relief from the symptoms and stress of the illness. Ultimately, the goal of this treatment is to improve the quality of life for both the patient and his or her family.
Drexel University's College of Nursing and Health Professions offers a certificate in advanced study in holistic hospice and palliative care. This includes 12 credit hours of coursework that focuses on end-of-life care, evidence-based complementary and integrative therapy approaches, and medical treatments aimed at alleviating pain and suffering.
The Hospice and Palliative Credentialing Center offers the ACHPN certification for nurse practitioners. This requires the completion of a 175-question exam and at least 500 hours in the past year (or 1,000 hours in the past two years) of working as a palliative care nurse practitioner.
Oncology
Oncology nurse practitioners focus on patients with cancer, including screening, prevention, early detection, and genetic risk as well as diagnosis, staging, and treatment planning. These nurse practitioners typically work in large hospital systems or at a cancer treatment center. The Columbia University School of Nursing offers an oncology nurse practitioner subspecialty that includes specialized coursework and oncology clinical placement. Students in this program must choose between an adult or pediatric oncology track.
The Oncology Nursing Certification Corporation offers an oncology nurse practitioner certification. Graduates of oncology programs are eligible for this certification as well as those without a formal oncology background but who have fulfilled specific clinical experience and continuing education requirements.
Dermatology
Dermatology nurse practitioners (DCNPs) focus on the assessment, diagnosis, and management of skin diseases and disorders. They typically work at hospitals and clinics treating a variety of conditions from acne to skin cancer alongside other nursing and physician specialists. The Dermatology Nurses Association certifies dermatology nurse practitioners. To be eligible, you must complete a minimum of 3,000 clinical hours of dermatology practice, some of which can come from a dermatology graduate program.
Some dermatology nurse practitioners further specialize in aesthetics. These providers specialize in cosmetic procedures such as botox, dermal fillers, sclerotherapy, chemical peels, microdermabrasion, mesotherapy, and laser hair removal. Aesthetics nurse practitioners often work in a dermatology office or in a medical spa.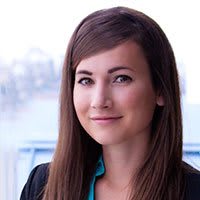 Dr. Melissa DeCapua, DNP, PMHNP-BC
Author
Melissa DeCapua is a board-certified psychiatric nurse practitioner who graduated from Vanderbilt University. She has a background in child and adolescent psychiatry as well as psychosomatic medicine. Uniquely, she also possesses a bachelor's degree in studio arts, which she uses to enhance patient care, promote the nursing profession, and solve complex problems. Melissa currently works as the Healthcare Strategist at a Seattle-based health information technology company where she guides product development by combining her clinical background and creative thinking. She is a strong advocate for empowering nurses, and she fiercely believes that nurses should play a pivotal role in shaping modern health care. For more about Melissa, check out her blog www.melissadecapua.com and follow her on Twitter @melissadecapua.
Related Programs
Related FAQs
Related Posts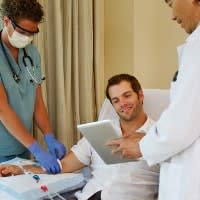 28 December 2018
A lack of access to primary care in the United States is one of the key reasons why the Commonwealth Fund ranks the U.S. as having the worst healthcare system in the affluent world. Looking to the future, the impending primary care provider shortage indicates that this problem is only to going to intensify, particularly in the South and Midwest.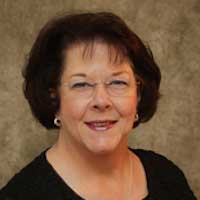 13 December 2018
Given the overwhelming evidence that NPs provide cost-effective, safe healthcare for their patients, it's time for Oklahoma to disabuse itself of unnecessary practice restrictions so that NPs can help alleviate the looming primary care provider shortage.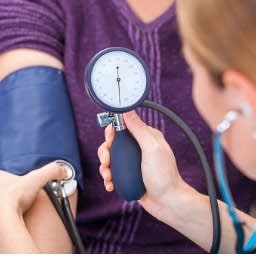 03 December 2018
Primary care, when accessible and publicized in communities, has been proven to diminish health disparities between social classes. The future of healthcare in the Northwest and all over the country is dependent on the reform insurance systems, policy, and education, among other aspects.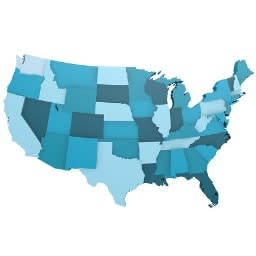 25 October 2018
As a shortage of primary care providers looms on our collective horizon, lack of access to primary care has the potential to get much worse. And, unfortunately, the South is going to be the most heavily impacted.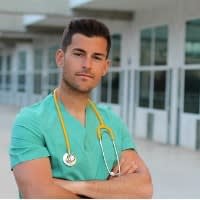 12 October 2018
Nursing has always been a female-driven profession, and male nurses are often the butt of jokes on television and in movies, from Meet the Parents to Friends. That said, the gender roles are softening and there has been a recent upswing in the number of men joining this high-growth career field.
Want to enroll in a family nurse practitioner program, but not sure where to start? This list offers a comprehensive look at affordable online nurse practitioner programs.
Ever thought of becoming a psychiatric-mental health nurse practitioner? Here's a list of online psychiatric nurse practitioner programs for nurses considering this career.
Interested in a nurse practitioner career? Explore this guide to discover the steps to become an NP, including required education and credentials.
Take care of your future.
Find the right program for you and advance your education with an online degree.