Blood Transfusions: Key to Fighting Ebola, but Blood Supply Also Must Be Kept Safe
It is a small fact with a large impact in U.S. healthcare: an estimated 14.6 million blood transfusions occur each year in the country, according to the Centers for Disease Control. Whether Type A, B, AB or O, blood transfusions contribute to patient care by keeping a patient's blood levels up and their blood circulating throughout the body.
Blood transfusions may also be important in the fight against Ebola, the World Health Organization (WHO) is reporting. WHO recently announced that blood transfusions from Ebola survivors should be considered a top priority when it comes to treatment of the disease. Even though the treatment is considered unproven by some, it is thought that antibodies in the blood of survivors could give an advantage to others fighting the hemorrhagic fever disease.
In fact, Dr. Kent Brantly, an Ebola survivor from the U.S. has successfully donated blood plasma to three other now-survivors treated in the U.S. These include Samaritan's Purse colleague Dr. Rick Sacra, NBC freelance cameraman Ashoka Mukpo and Nurse Nina Pham, who contracted the disease after providing care to Ebola patient Thomas Duncan at Texas Presbyterian Health Hospital in Dallas. Duncan succumbed to the disease on Oct. 8, and was not found to be a blood match for Dr. Brantly, who was treated at Emory University in Atlanta in August.
Protecting the Blood Supply
It is estimated that 9.5 million people donate blood in the U.S., annually and about 5 million people are recipients. But keeping the supply of blood in the U.S. protected can be important in preventing the spread of any infectious disease. Just consider in the U.S., that the Red Cross began testing blood for HIV in 1985, about four years after the disease was first reported. Showing how important screenings can be and knowing what pathogens to test for, it is estimated that 8,000 people in the U.S. acquired HIV from blood transfusions over a seven-year period, according to the website Averting HIV and AIDS.
"First, it is important to say that the blood supply in the United States is safe," said Nigel Talboys, Director of Government Affairs and Public Policy and Global Business Lead Blood Safety, for Terumo BCT, a blood component and cellular technologies company. "What we are experiencing today are viral vectors that know no boundaries. Mosquitoes carrying Dengue fever, Chikungunya or West Nile Virus can make their way into communities and start an epidemic. Our first defense is routine screening and testing of donated blood products."
In fact, the WHO recommends screening for transfusion-transmisslble infections that include HIV-1, HIV-2, hepatitis B, hepatitis C and syphilis. In lower-income countries, blood supply can be less protected and in some places in Africa it is thought that between 250 to 500 people are infected daily with HIV due to unsafe blood transfusions, according to the website Averting HIV and AIDS. Showing that infected blood still be transmitted, as late as 2008 a recipient contracted HIV from donated blood as a result of someone not being entirely truthful on their blood survey questionnaire as well as still being in the window period for showing infection.
The CDC indicates that the U.S. blood supply is safer than it has ever been, but that there is always the possibility of bacteria, viruses and parasites being passed on through transfusion. For this purpose, people donating blood in the U.S. go through an in-depth questionnaire asking about their various lifestyle habits in at attempt to determine whether they are suitable donors. If their responses suggest they pose a health risk or that they may have been involved in unsafe practices, such as the re-use of needles while injecting drugs, they will be kept from donating.
However, as Talboys points out, blood screening is useful only when it tests for known pathogens. "Where [it] can come up short is in cases where a blood donor had been infected, doesn't know it and the virus is in an incubation period or the pathogen is not one of the tested pathogens," he said. "Routine screening may not catch it, that's where pathogen reduction technology comes in."
This technology can inactivate pathogens that may be missed through the screening process or that are not screened for at all, he said. In fact, Terumo BCT, the company for which he is employed, offers a pathogen reduction technology called Mirasol. It is not available in the U.S., and currently undergoing the long process of approval through the FDA and CDC, according to Meagan Bates, a media representative for the company, but it is available in 18 different countries, including in Africa, Asia, Europe and the Middle East. The technology is primarily being used by non-profit and governmental organizations and sometimes even utilized by the Ministry of Health for a country, she said.
What if a Transfusion Occurs?
Talboys said that different blood banks have different practices about storing and utilizing blood. For example, red blood cells might be stored up to 42 days whereas platelets are just stored for five. Because of the short storage time for platelets, it could be possible that platelets are transfused to another patient before it becomes known whether the donor had Ebola or another type of infectious disease or untested pathogen.
"Today there is no definite answer to what kind of technology would be needed to test donated blood for Ebola," Talboys said. "What we know is the Ebola virus is part of a family of enveloped single-strand RNA viruses. Studies have suggested that this family of viruses can be inactivated with pathogen reduction technology. Further testing is ongoing."
He said that some organizations have been working on blood screening tests to use for donated blood for Ebola for years, up to 12 years in some cases. "Early indications are that it is possible to have a definitive test within the next 6 months," he said.
However, it is still thought that blood transfusions from Ebola survivors are among the top approaches for care. One reason is that there could be significant numbers of people to collect blood from, whereas experimental vaccines could be in short supply. However, healthcare workers providing blood and plasma transfusions would need to wear proper protective equipment to keep themselves from being at risk of infection. Blood would also need to be tested for other types of infectious diseases, such as HIV and hepatitis to ensure that a recipient receiving blood is not infected with another disease during the process, The New York Times reports.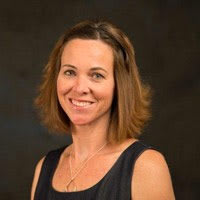 Maggie O'Neill
Author
Maggie O'Neill is a journalist from Northern Nevada, specializing in feature stories and interviews for education and nursing.
Related Posts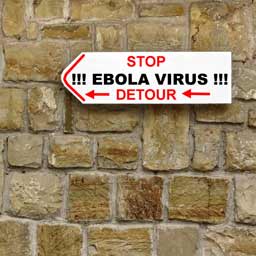 29 October 2014
Most nurses surveyed feel underequipped and poorly trained to deal with a local ebola outbreak, according to an AllNurses.com survey. Learn more about their concerns around subject matter expertise, training, personal protective equipment (PPE), and treatment facilities.
Want to enroll in a family nurse practitioner program, but not sure where to start? This list offers a comprehensive look at affordable online nurse practitioner programs.
Ever thought of becoming a psychiatric-mental health nurse practitioner? Here's a list of online psychiatric nurse practitioner programs for nurses considering this career.
Interested in a nurse practitioner career? Explore this guide to discover the steps to become an NP, including required education and credentials.
Take care of your future.
Find the right program for you and advance your education with an online degree.