Clinical Nurse Leader (CNL) vs Clinical Nurse Specialist (CNS)
To say modern medicine has changed the human experience is inadequate. The National Institute of Aging and WHO reported that global life expectancy grew by about three months per year on average between 1840 and 2007, and predicts that the number of people age 85-and-over will increase by more than 350 percent between 2010 and 2050. Advances in research and technology certainly deserve much of the credit, but so do the healthcare workers who implement and deliver them. Clinical nurse leaders (CNLs) and clinical nurse specialists (CNSs) do just that, though their ways of going about it differ.
The American Association of Colleges of Nursing (AACN) considers CNLs and CNSs complementary but very different careers. For example, certified nurse specialists are considered advanced practice registered nurses (APRNs) specializing in one or more specific areas of medicine. Certified nurse leaders, on the other hand, are not technically APRNs. While both roles require master's degrees, curricular requirements for CNLs are slightly less clinical. Nevertheless, both types of professionals implement new care practices and manage or mentor other nurses. The differences between CNLs and CNSs can be so subtle that the AACN published a working statement just to clarify them. Below is a side-by-side comparison of the two.
Clinical Nurse Leaders vs Clinical Nurse Specialists
| | Clinical Nurse Leader | Clinical Nurse Specialist |
| --- | --- | --- |
| Education | CNLs must earn master of science in nursing (MSN) degrees and achieve CNL certification from the AACN. Classes usually touch upon basic care, research, data analysis, leadership, and assessment. Please note that in order to qualify for the certification, aspiring CNLs must attend approved programs, a list of which is available from the American Association of Colleges of Nursing. | CNSs hold master's or doctoral degrees and American Nurses Credentialing Center (ANCC) certification in a defined specialty. Courses emphasize physiology, physical evaluation, pharmacology and one's chosen specialization. |
| Typical Duties | Monitor unit-wide patient treatment plans and outcomes.Keep pace with the latest nursing research, best practices, and technologies.Implement or modify practices to improve patient outcomes.Teach or advise nurses and other healthcare professionals in these new methods | Diagnose and treat patients.Monitor patient treatment plans and progress.Advise and support nurses providing direct patient care.Identify gaps in healthcare delivery to design and prescribe interventions as needed. |
| Can Prescribe Medications? | Many different types of nurses can seek CNL certification, but only those already authorized to prescribe medication—such as most APRNs—can can do so. CNL certification alone is not sufficient. | According to the National Association of Clinical Nurse Specialists (NACNS), more than 20 states authorized CNSs to prescribe medication independently as of 2018, and another 12 permitted those with collaborative agreements with physicians to do so. |
| Common Practice Settings | Primary setting:Tertiary care environments like hospitals and large medical clinics.Emerging settings:Rehabilitation centersHome health practicesLong-term and geriatric care facilitiesAmbulatory care settings | Virtually any healthcare setting, including:HospitalsAmbulatory care settingsPhysicians' officesHome health organizationsLong-term care facilitiesRehabilitation centersPsychiatric centers |
| Licensing & Certification | CNLs must hold active RN licenses and CNL certification. Certifications are managed through the AACN and RN licensure by each state's Board of Nursing. | CNSs must hold active RN licenses and specialty certifications from the ANCC. As with all RNs, states' Boards of Nursing oversee licensing. |
| Continuing Education Requirements | CNL certifications renew in five-year cycles. Renewal candidates must complete least 50 contact hours (CHs), which include the following activities:Continuing Medical Education Unit: 1 CHContinuing Nursing Education Unit: 1 CHContinuing Education Unit: 10 CHCollege Credit Hours: 10 CH by quarter or 15 by semester. | CNSs must also renew their certifications every five years, a process that requires 75 Continuing Education Units (CEUs) in one's specialty plus one or more of the following:Five semester or six quarterly college creditsFive clock hours of presentations in one's chosen specialtyOne peer-reviewed or five non-peer-reviewed article(s) published by a medical journalResearch dissertation or thesis120 hours teaching or supervising APRNs in one's specialty120 clinical hours as part of a fellowship, residency, or internship at or above one's current practice levelTwo years of volunteer serviceAt least 1,000 practice hoursRetake and pass certification exams. |
| Specialization | CNL certification is considered an advanced credential for RNs or APRNs, but is not a formal APRN specialty. There are no required CNL subspecialties, though nursing schools can use different language in program names (e.g., MSN in nursing leadership, MSN in nursing administration, etc.) | The NACNS says the majority of states require CNSs to specialize in at least one population-based area, namely:Adult/GerontologyPediatricsNeonatalWomen's HealthFamily or Individual CareThese specializations are typically combined with another ANCC specialty:Psychiatric-Mental HealthHome HealthPublic/Community HealthDiabetes ManagementCritical CareOncologyRehabilitationWound CarePain Management |
| Successful Personalities | Ideal CNL candidates have strong leadership, teaching, and communication skills. They are analytical thinkers able to identify trends in patient data, find and review vital research, and identify emerging practices and technologies that could improve care outcomes within their units. Keen listening skills and attention to detail are vital. | Like CNLs, CNSs need excellent teaching, communication, and leadership skills. Because they are far more likely to deliver direct patient care, however, one should also have a patient and compassionate bedside manner. Critical thinking, problem-solving, and listening skills are a must, as is strong attention to detail. |
| Common Clinical Collaborators | Some experts describe CNLs as horizontal leaders who work with all healthcare professionals within their units. They may collaborate with physicians, administrators, and support staff in addition to nurses and nurse aides. A CNL may consult with a CNS in his or her area of expertise. | While many states require that CNSs practice under the authority of physicians, they spend most of their time working with the other nurses who deliver patient care. They may also consult CNLs and other healthcare professionals within their area of specialization. |
What Is a Clinical Nurse Specialist?
Featured Online Programs
Find a program that meets your affordability, flexibility, and education needs through an accredited, online school.
Related Programs
Related FAQs
Advanced Nursing Programs
Related Posts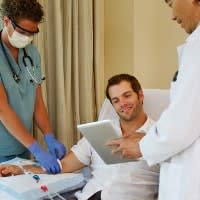 28 December 2018
A lack of access to primary care in the United States is one of the key reasons why the Commonwealth Fund ranks the U.S. as having the worst healthcare system in the affluent world. Looking to the future, the impending primary care provider shortage indicates that this problem is only to going to intensify, particularly in the South and Midwest.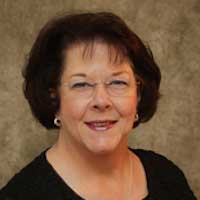 13 December 2018
Given the overwhelming evidence that NPs provide cost-effective, safe healthcare for their patients, it's time for Oklahoma to disabuse itself of unnecessary practice restrictions so that NPs can help alleviate the looming primary care provider shortage.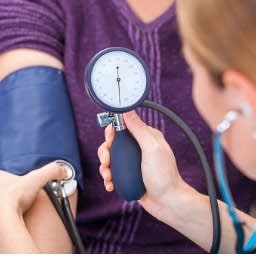 03 December 2018
Primary care, when accessible and publicized in communities, has been proven to diminish health disparities between social classes. The future of healthcare in the Northwest and all over the country is dependent on the reform insurance systems, policy, and education, among other aspects.
Want to enroll in a family nurse practitioner program, but not sure where to start? This list offers a comprehensive look at affordable online nurse practitioner programs.
Ever thought of becoming a psychiatric-mental health nurse practitioner? Here's a list of online psychiatric nurse practitioner programs for nurses considering this career.
Interested in a nurse practitioner career? Explore this guide to discover the steps to become an NP, including required education and credentials.
Take care of your future.
Find the right program for you and advance your education with an online degree.