Our ability to serve the community to our full extent is limited because we must find physicians who are willing to work with us…if our collaborating physician decides to stop working with us, then the clinics would immediately need to close and we would leave patients without any healthcare services.
Dr. Rebecca Sutter, George Mason University
[Please note that in April 2018, Virginia's law was updated to allow greater autonomy for NPs with at least five years of full-time, clinical experience!]
While the United States is consumed by debates over how to combat the opioid addiction plight or how to get Americans insured, there's a less-discussed crisis looming on the horizon: the shortage of primary healthcare providers. The American Association of Medical Colleges (2017) projected a shortage of between 40,800 and 104,900 physicians by 2030—a dire situation for a population which is living longer and grappling with rising rates of heart disease, cancer, diabetes, and other serious conditions. An expected shortage of this magnitude is startling, but there is one legislative solution which can relieve some of this pressure: granting nurse practitioners full practice authority (FPA) across the country.
In "restricted practice" states such as Virginia, nurse practitioners (NPs) are prevented from working autonomously to the full extent of their graduate-level training. In fact, NPs in the Old Dominion must not only have a "practice agreement" with a supervising physician to prescribe common medications, but they also are governed by duplicative regulatory structures. To elaborate, the Virginia Board of Nursing reports that both VA BoN and the local Board of Medicine oversee APRN practice. This redundancy is unnecessary given the abundance evidence that NPs provide safe, high-quality, and cost-effective healthcare. Furthermore, NP full practice authority is supported by a wide range of prestigious organizations, including the AARP, the National Governors Association, the Bipartisan Policy Center, the Federal Trade Commission, the Department of Veterans Affairs, and many other groups.
It's important to note that many complex healthcare issues in Virginia require the collaboration of a team, including nurses, APRNs, physicians, and specialists. The problem is that laws in states such as Virginia, California, and Florida hinder the ability of these skilled healthcare professionals to work to the full extent of their training and abilities.
As of December 2017, NursePractitionerSchools.com has interviewed nearly 40 renowned NPs on their FPA views. In an interview with an exceptional NP professor from Virginia's George Mason University, this article echoes the countless voices from "restricted practice" states, thus strengthening the case for nationwide FPA.
Interview with an Expert: Dr. Rebecca Sutter
Full practice authority would allow NPs in Virginia to practice to the full extent of their education and training, while creating more opportunities for patients throughout all parts of Virginia.
Dr. Rebecca Sutter, George Mason University
In December 2017, Dr. Rebecca Sutter of George Mason University weighed in with her thoughts on NP practice authority within Virginia. Please note that this interview has been lightly edited.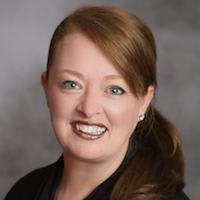 Dr. Rebecca Sutter, DNP, APRN, BC-FNP George Mason University
Dr. Sutter is an experienced clinician, educator, and researcher. She established and managed a nurse-led clinic for nine years—a partnership with a local community college nursing program—which offered healthcare services to low income immigrant populations, in effect providing its students with invaluable community-based learning experiences. Dr. Sutter now serves as the director of the Mason and Partners Clinic, and has been instrumental in launching several nurse-managed health centers in medically underserved areas. Notably, she's an expert in the bridge model of healthcare and she focuses her research on pediatric and adolescent screening and preventative care; healthcare access for vulnerable populations; and centering healthcare. Dr. Sutter has received numerous awards and honors throughout her illustrious career, including Northern Virginia Community College's 2012 faculty of the year award, the Evelyn E. Cohelan Faculty Leadership Award, and the AANP Virginia NP of the year award, among many others.
What is your view on moving toward full practice authority for NPs?
Virginia is one of only 12 states remaining with a restrictive practice environment, and this has to change. Full practice authority would allow NPs in Virginia to practice to the full extent of their education and training, while creating more opportunities for patients throughout all parts of Virginia. We must be able to be licensed exclusively under the Virginia Board of Nursing. It is important to note that there is a growing shortage of primary care physicians in Virginia, and NPs can help fill this critical void.
Have you ever felt limited by the NP practice laws in Virginia?
As a director of a nurse-led academic community clinic, absolutely. Our ability to serve the community to our full extent is limited because we must find physicians who are willing to work with us. In Virginia, one physician can collaborate with six NPs; this is up from four a few years ago. Although it's gotten better, if our collaborating physician decides to stop working with us, then the clinics would immediately need to close and we would leave patients without any healthcare services. We have been blessed with amazing physician colleagues; however, this is something we remain fearful of.
What are some actionable steps NPs and others can take to advance the cause?
Get involved in your local NP association, talk to your legislator TODAY and ask your representative to support full practice authority. Ask them to be the voice of change that is needed for the future of the nurse practitioner profession and for patient access to quality healthcare.
Conclusion: Full Practice Authority in Virginia?
Ask [state legislators] to be the voice of change that is needed for the future of the nurse practitioner profession and for patient access to quality healthcare.
Dr. Rebecca Sutter, George Mason University
More than two-thirds of Americans have visited a nurse practitioner for their primary care needs, and there are 9.2 million visits to NPs annually in the U.S. As a growing share of these healthcare professionals pursue a doctor of nursing practice (DNP)—the terminal degree in the discipline—why is there such a geographical discrepancy in clinical practice privileges? And why is this a problem?
Interestingly, the only groups that consistently lobby to prevent NPs from achieving FPA are physicians' organizations, and denying NPs FPA leads to several issues. First, NPs in "restricted" or "reduced" practice states such as Virginia may be tempted to relocate to areas with more favorable laws. Second, NPs are sometimes the only healthcare professionals available, particularly in rural regions or other underserved areas; if these NPs can't find collaborating physicians nearby, they may not be able to order specific diagnostic tests or effectively treat their patients. Lastly, the aforementioned looming healthcare provider shortage is real and imminent; if current trends continue, scores of vulnerable Americans won't have access to primary care providers. In sum, Dr. Sutter and countless talented nurse practitioners around the nation agree: it's time to lift the cumbersome limitations on autonomous NP practice in restricted states such as Virginia.
To join the fight, please check out NursePractitionerSchools.com's FPA Toolkit, which provides scripts for NPs, students, and concerned citizens to reach out to state legislators.
Jocelyn Blore
Editor
Jocelyn Blore is the Managing Editor of NursePractitionerSchools.com. After graduating from UC Berkeley, Jocelyn traveled the world for five years as freelance writer and English teacher. After stints in Japan, Brazil, Nepal, and Argentina, she took an 11-month road trip across the US, finally settling into lovely Eugene, OR. When Jocelyn isn't writing about college programs or interviewing professors, she satirizes global politics and other absurdities at Blore's Razor (Instagram: @bloresrazor). Thank you for being interested.
Related Programs
Related FAQs
Related Posts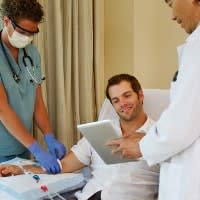 28 December 2018
A lack of access to primary care in the United States is one of the key reasons why the Commonwealth Fund ranks the U.S. as having the worst healthcare system in the affluent world. Looking to the future, the impending primary care provider shortage indicates that this problem is only to going to intensify, particularly in the South and Midwest.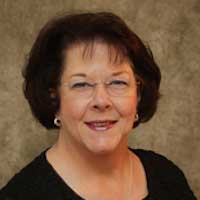 13 December 2018
Given the overwhelming evidence that NPs provide cost-effective, safe healthcare for their patients, it's time for Oklahoma to disabuse itself of unnecessary practice restrictions so that NPs can help alleviate the looming primary care provider shortage.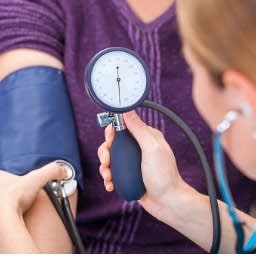 03 December 2018
Primary care, when accessible and publicized in communities, has been proven to diminish health disparities between social classes. The future of healthcare in the Northwest and all over the country is dependent on the reform insurance systems, policy, and education, among other aspects.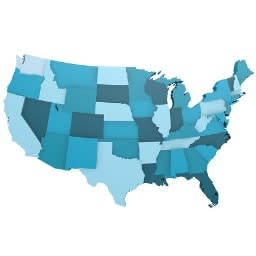 25 October 2018
As a shortage of primary care providers looms on our collective horizon, lack of access to primary care has the potential to get much worse. And, unfortunately, the South is going to be the most heavily impacted.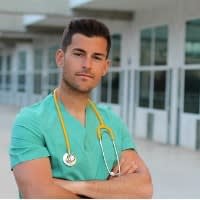 12 October 2018
Nursing has always been a female-driven profession, and male nurses are often the butt of jokes on television and in movies, from Meet the Parents to Friends. That said, the gender roles are softening and there has been a recent upswing in the number of men joining this high-growth career field.
Want to enroll in a family nurse practitioner program, but not sure where to start? This list offers a comprehensive look at affordable online nurse practitioner programs.
Ever thought of becoming a psychiatric-mental health nurse practitioner? Here's a list of online psychiatric nurse practitioner programs for nurses considering this career.
Interested in a nurse practitioner career? Explore this guide to discover the steps to become an NP, including required education and credentials.
Take care of your future.
Find the right program for you and advance your education with an online degree.