"It is common knowledge that there is a marked lack of physicians who are willing to relocate to practice in rural areas. Therefore, the health of rural Oklahomans—and indeed, all rural Americans—is negatively impacted any time there is a barrier such as a law that the APRN must be 'supervised' by a physician."
-Dr. Patricia Thompson, Associate Professor & DNP Program Director at Northwestern Oklahoma State University
In 2017, the United Health Foundation ranked Oklahoma as the eighth most unhealthy state in the country in its annual report. Not only does the state have relatively high rates of smoking and obesity, but also access to primary care services is a growing crisis in the area. In fact, the U.S. Health Resources and Services Administration (HRSA) projected a 26.3 percent shortage of primary care physicians in Oklahoma by 2025. Fortunately, there is one solution within striking distance for the state's legislators and citizens: expanding full practice authority to nurse practitioners.
Nurse practitioners are graduate-trained healthcare providers, and 86.6 percent of them are certified in an area of primary care. In states such as Alaska, Arizona, and Iowa, NPs enjoy full practice authority and are able to work independently in accordance with their advanced training, education, and credentialing. Since so many NPs are trained to be primary care providers, this helps to alleviate doctor shortages in those states.
Unfortunately, Oklahoma is a different story. The OK Nurse Practice Act requires NPs to have a "collaborative agreement" with a physician to prescribe even basic medications. Dr. Pat Thompson, the DNP program coordinator and an associate professor at Northwestern Oklahoma State University, points out that many physicians charge exorbitant amounts of money to maintain these agreements with NPs they oversee, even if they hardly visit the clinics or hospitals.
It's clear why physicians are the main opponents of extending full practice authority to Oklahoma NPs. And their lobbying helped to narrowly defeat a 2018 FPA measure in the state legislature—a move one newspaper declared was "swayed by mistruths spread by physician groups."
In November 2018, Cynthia Roe, an NP who was recently sworn into the Oklahoma House of Representatives, published an op-ed on the issue of practice authority. She explained that the hospital in her Pauls Valley district had recently closed, one of many small towns to lose access to local healthcare services. Particularly in states such as Oklahoma with reduced or restricted practice authority, if a physician retires or moves, healthcare facilities are forced to close since NPs legally require this red tape of supervision. Ms. Roe rightly explains that this "outdated requirement drives up costs for consumers, limits where nurse practitioners can work and even caps how many can work in our state."
Given the overwhelming evidence that NPs provide cost-effective, safe healthcare for their patients, it's time for Oklahoma to disabuse itself of these unnecessary restrictions so NPs can help alleviate the looming PCP shortage.
NursePractitionerSchools has been honored to interview over 50 NPs and professors in 2017 and 2018, and is committed to advancing the FPA cause. Read on to learn about how lifting state restrictions on NP practice authority can benefit Oklahomans.
Interview with an NP Professor & Leader in Oklahoma
Patricia Thompson, DNP, MSN, APRN-CNP, FNP-C Northwestern Oklahoma State University
Dr. Patricia Thompson is the doctor of nursing practice (DNP) program director and an associate professor at Northwestern Oklahoma State University. She holds APRN licenses in Oklahoma and Kansas, and helped develop several foundational courses at the school, including the advanced holistic assessment, evidence-based practice and scholarship in advanced practice nursing, advanced pharmacotherapeutics, and role development for the DNP.
Dr. Thompson is interested in online education, alleviating healthcare disparities for vulnerable populations, and primary care across the lifespan. Notably, she has clinical experience across diverse settings such as medical-surgical, emergency, hospice, psychiatric, and cardiovascular intensive care. She earned her MSN from the University of Kansas and her DNP from St. Louis University.
The following interview has been lightly edited for length and clarity.
What is your view on moving toward full practice authority for NPs?
Advanced practice nurses in Oklahoma can practice independently (apart from CRNAs), but they must have a "supervisory" physician to obtain prescriptive privileges. The Oklahoma Board of Nursing does not designate how often this physician must "supervise" the APRN. It could be that (s)he talks with the APRN once a year, once a month, or once a week.
From what I hear from practicing APRNs, there are two problems with this arrangement: first, many physicians are demanding substantial amounts of money to be the "supervisory" physician, when in actuality, the APRN is paying to use the physician's name only to be able to prescribe meds for the APRN's own patient; the physician is actually providing zero supervisory services because essentially, supervision is unnecessary from the standpoint of patient safety since APRNs have extensive schooling in pharmacology.
Secondly, if the physician leaves or is otherwise unavailable to be a "supervisory" physician, the APRN cannot prescribe meds until (s)he secures a willing physician to fulfill this "supervisory" role. That can be extremely difficult in rural America, and can jeopardize patient safety if prescription of medication is delayed.
APRNs and physician assistants typically stay in and around their home communities to practice, in contrast to physicians. It is common knowledge that there is a marked lack of physicians who are willing to relocate to practice in rural areas. Therefore, the health of rural Oklahomans—and indeed, all rural Americans—is negatively impacted any time there is a barrier such as a law that the APRN must be "supervised" by a physician.
The National Council of State Boards of Nursing issued a Consensus Statement many years ago recommending that nurse practitioners be permitted to practice to the fullest extent of their education and training. Half of the states in the U.S. have enacted that law, but many have not.
State medical societies rally their forces to prevent full practice authority by APRNs, despite years of research proving that the patient care outcomes of nurse practitioners providing primary care services (within their scope of practice) are equal to or exceed those of physicians.
Family nurse practitioners are cognizant of their scope of practice, and can easily manage 80 percent of the patients that walk into any urgent care or family care clinic on a daily basis. Physicians are highly trained in not only basic family practice, but most specialize—and it is these specialists whom family nurse practitioners consult or refer patients to when the patient's problems are outside of the scope of practice of that APRN.
What are some actionable steps NPs and others can take to advance the cause?
The Association of Oklahoma Nurse Practitioners (AONP) has been very active in the past few years in not only gaining full practice authority for NPs, but also has actively lobbied legislators for removal of physician supervision for prescriptive privileges. In fact, when legislators were apprised of the sometimes vast amounts of money that physicians were requiring nurse practitioners to pay them to be able to write scripts, the legislators were appalled.
Over the next two years, AONP will be continuing efforts to have this law abolished. I am optimistic that continued involvement in communicating with legislators and other stakeholders will result in OK APRNs achieving full practice authority, unencumbered by the need to pay a physician or otherwise contract with a physician in order to write prescriptions.
Advancing Full Practice Authority in Oklahoma: How to Get Involved
Oklahoma is one of only 12 states that requires cumbersome physician oversight of NPs. As Dr. Thompson mentioned, the Association of Oklahoma Nurse Practitioners (AONP) has been very active in advancing the cause for FPA in the state. Not only has the group surveyed local legislators and created a list of those who are in favor of FPA, but it also provides the state's citizens with a public speaking guide, a list of data-backed talking points, a media flier, a PowerPoint presentation, and other tools for local advocacy.
Overall, allowing NPs to work to the full extent of their training and abilities is expected to have several positive effects on the state. The AONP and others argue that granting FPA will:
Increase access to healthcare in rural regions and among the state's most vulnerable populations
Make basic primary care services more affordable
Improve public health
Reduce bureaucratic inefficiencies and confusion with insurance disbursements
Smooth out the continuity of care
Encourage NPs educated in Oklahoma to stay and practice in the state rather than migrating to nearby regions (e.g., New Mexico, Colorado) with more favorable conditions
To learn more about how to get involved in this issue which is critical to the health of Oklahoma's citizens, please check out the following guides and resources:
Jocelyn Blore
Editor
Jocelyn Blore is the Managing Editor of NursePractitionerSchools.com. After graduating from UC Berkeley, Jocelyn traveled the world for five years as freelance writer and English teacher. After stints in Japan, Brazil, Nepal, and Argentina, she took an 11-month road trip across the US, finally settling into lovely Eugene, OR. When Jocelyn isn't writing about college programs or interviewing professors, she satirizes global politics and other absurdities at Blore's Razor (Instagram: @bloresrazor). Thank you for being interested.
Related Posts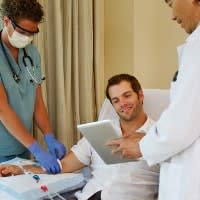 28 December 2018
A lack of access to primary care in the United States is one of the key reasons why the Commonwealth Fund ranks the U.S. as having the worst healthcare system in the affluent world. Looking to the future, the impending primary care provider shortage indicates that this problem is only to going to intensify, particularly in the South and Midwest.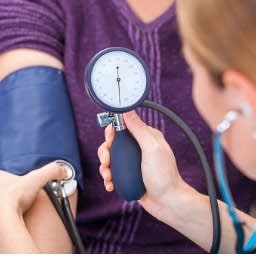 03 December 2018
Primary care, when accessible and publicized in communities, has been proven to diminish health disparities between social classes. The future of healthcare in the Northwest and all over the country is dependent on the reform insurance systems, policy, and education, among other aspects.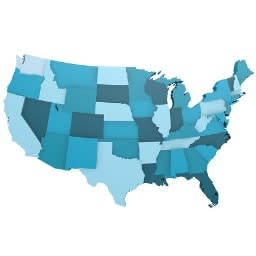 25 October 2018
As a shortage of primary care providers looms on our collective horizon, lack of access to primary care has the potential to get much worse. And, unfortunately, the South is going to be the most heavily impacted.
24 October 2018
As it turns out, being a psychiatric nurse practitioner prepares you very well for being a user researcher. Dr. DeCapua shares that psychiatric evaluations teach you how to quickly build rapport with users and more deeply understand their motivations and unmet needs.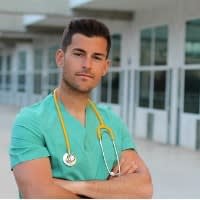 12 October 2018
Nursing has always been a female-driven profession, and male nurses are often the butt of jokes on television and in movies, from Meet the Parents to Friends. That said, the gender roles are softening and there has been a recent upswing in the number of men joining this high-growth career field.
Want to enroll in a family nurse practitioner program, but not sure where to start? This list offers a comprehensive look at affordable online nurse practitioner programs.
Ever thought of becoming a psychiatric-mental health nurse practitioner? Here's a list of online psychiatric nurse practitioner programs for nurses considering this career.
Interested in a nurse practitioner career? Explore this guide to discover the steps to become an NP, including required education and credentials.
Take care of your future.
Find the right program for you and advance your education with an online degree.