The Delta State University DNP program prepares NPs to assess published research to inform their practice and improve systems of care to influence patient outcomes. This online program is designed for students who have already achieved an associate's degree or diploma in nursing and wish to become a family nurse practitioner.
The mission of the Delta State University Robert E. Smith School of Nursing is to transform healthcare in the Mississippi Delta by preparing graduates to be nurse leaders at the doctoral level through excellence in education, evidence-based research, interprofessional practice, and multidimensional partnerships in a diverse society.
Delta State University designed their online DNP program to prepare students to become family nurse practitioners. It encompases nine semesters, 95 credit hours, submission of a research manuscript, and 1,140 precepted clinical hours. The Delta State University faculty are regionally and nationally acclaimed for their research, scholarship, and teaching. They possess diverse experiences in practice, leadership, and patient safety.
Curriculum
The Delta State DNP curriculum consists of 36 courses and 95 credit hours completed over nine semesters. Course topics range from health sciences to information technology to clinical practice. The curriculum prepares nurses to provide primary care to patients across the lifespan while also serving as leaders, policy makers, and advocates. Examples of courses include:
Comprehensive Health Assessment
Differential Diagnosis
Pharmacology
Pathophysiology
Evidence-Based Practice
Informatics
Advanced Statistics
Health Policy and Economics
Leadership
Business Management
All students are required to complete a DNP project during their time at Delta State. This research study must address a practice issue affecting groups of patients, health care organizations, or health care systems. Successful completion of this project include written manuscript and oral presentation.
Admission Requirements
Generally, admission into DNP programs is highly competitive. The admission requirements for the Delta State University DNP program include:
A grade point average of 3.0 or higher on a 4.0 scale.
Resume or curriculum vitae.
Current, unencumbered registered nurse license.
Three letters of recommendation pertaining to the student's academic ability, professional competence and personal character. At least one reference must be academic in nature.
A combined verbal and quantitative score = 800 (= 280 on new test) and analytic score of = 3.5 on the Graduate Record Exam (GRE).
At least one year of continuous clinical nursing experience with patient contact as a registered nurse within the past three years.
Statement of professional and career goals.
Telephone or in-person interview. A writing sample may be required during the interview.
Online Experience
Delta State University uses innovative technology to promote distance education. Their online program requires one to three on-campus visits per semester. Delta State offers both full and part-time options with seamless entry to the program.
Professors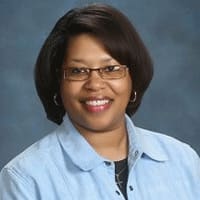 Dr. Monica Jones
DNP, FNP-BC
Dr. Monica Jones is a family nurse practitioner and assistant professor of nursing at Delta State University. Her areas of expertise include advanced health assessment, cardiology, and HIV/AIDS. Her scholarly interests encompass chronic disease management, minority health, health disparities, and nursing educations. She earned her DNP from the University of Alabama Birmingham in 2011.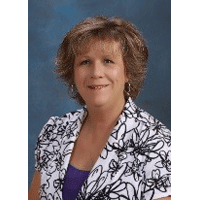 Dr. Shelby Polk
DNP, FNP-BC
Dr. Shelby Polk is a family nurse practitioner, associate professor of nursing, and the director of nurse practitioner programs at Delta State University. Her areas of expertise include chronic disease management, health promotion, disease prevention, primary care, and rural health. Her scholarly interests encompass national practice guidelines in primary care, value-based healthcare, and building community partnerships to meet nutrition and physical activity needs. In addition to being a family nurse practitioner, she is also a certified diabetes educator and certified patient educator.