What is a Nurse Administrator?
A nurse administrator manages the nursing staff at a healthcare facility. Nurse administrators are licensed and have advanced degrees and field experience.
A robust healthcare system needs empathetic and considerate nurses. This applies to nurse administrators as well. While RNs and nurse practitioners are responsible for the primary care of patients, a nurse administrator oversees the work of other nurses. A nurse administrator has a broad and versatile range of responsibilities. Traditionally, the main component of their job is to supervise the nursing staff at their healthcare facility, including clinics, medical facilities, and other institutions.
Many nurse administrators begin their careers as registered nurses to gain a thorough understanding of the day-to-day tasks and challenges of the nursing profession. As they grow more experienced, they may pursue a graduate degree and transition to the role of administrator, focusing on strategic management of personnel, patient care, and resources, while also upholding and supporting regulatory policies.
The role of a nurse administrator is often flexible and generally operates in two major areas. First, nurse administrators oversee the operations and functioning of staff, deal with personnel issues, and address any concerns the team has. Second, they are also a part of the administrative team of their organization, where they focus on areas of finance, human resources, and protocol compliance.
Nurse Administrator Responsibilities
Depending on their specialty, the day-to-day tasks of a nurse administrator can vary. Generally, responsibilities involve overseeing nursing staff, motivating them to do their job well, and supervising assistant administrators. Other duties include managing finances, creating budgets, keeping a record of the facility services and resources, meeting regulatory requirements of the institution they serve, and ensuring that all tasks are completed efficiently and in a cost-effective manner. Nurse administrators are also responsible for implementing the necessary nursing procedures in a healthcare facility. Their administrative duties include attending meetings, conducting performance reviews, and developing personnel procedures. Their role is managerial and office-based.
Nurse administrators must also ensure that their department complies with the law at all times. While they continually promote staff development, they also must intervene in case a conflict arises and conduct employee counseling, when necessary.
The best nurse administrators are passionate about their job and ensure the best care for the staff in their facility. They do not merely supervise the nursing staff; they also ensure that their employees develop professionally and personally. They are responsible for recruiting new nursing staff, counseling employees, an terminating employment when needed. They act as role models and mentors for nurses and ensure that everyone on their staff has the appropriate licenses, credentials, and certifications.
Featured Online Programs
Find a program that meets your affordability, flexibility, and education needs through an accredited, online school.
Nurse Administrator Skills & Personality Traits
An ideal nurse administrator should demonstrate strong leadership and interpersonal skills. They should embrace change, be prepared to work long hours, and always be available for emergencies. They must be able to get along with different types of team members and effectively communicate with them. They should motivate their employees to have a positive attitude, while also demonstrating the same qualities in themselves.
Being in a senior position, nurse administrators should recognize the talent and limitations of their personnel while giving them enough room to expand their capabilities. Nurse administrators are often referred to as time-management ninjas, being masters of their own schedule and helping others manage their time better.
Along with a solid knowledge of business principles, nurse administrators should also be well-equipped with organizational and resource management skills, as well as a knack for critical thinking and problem-solving. A high tolerance for stress, good judgment, and high emotional intelligence are also essential characteristics for nurse administrators.
Nurse Administrator Education & Experience Requirements
A successful nurse administrator needs a combination of knowledge and savvy business skills. They typically have a significant amount of formal education including graduate degrees. They generally complete a bachelor of science in nursing, followed by a master's degree in nursing administration. Graduate programs are available both on-campus and online.
A master's program can be completed in 18 to 24 months. However, some accelerated programs can be completed sooner. After completing a master's degree, a nurse administrator must gain certification through the American Nurses Credentialing Center.
Here is a brief step-by-step guide on how to become a successful nurse administrator:
Earn an accredited bachelor's degree in nursing (4 years).
Nurse administrators need to complete a bachelor of science in nursing (BSN) degree from an accredited institution to build a solid foundation for professional nursing practice.
Gain nursing experience as a registered nurse (varies).
BSN graduates will have to pass the National Council Licensure Examination for Registered Nurses (NCLEX-RN) to practice legally. Most employers require that nurse administrators have a minimum of five years of experience in nursing with at least one year of management-level work experience.
Earn a master's or doctorate in nursing administration (2-4 years).
Nurse administrators typically hold either a master of science in nursing (MSN) or a doctor of nursing practice (DNP) degree, focusing on administration. Nurse administrator programs are certified through either the Commission on Collegiate Nursing Education (CCNE) or the Accreditation Commission for Education in Nursing (ACEN).
Apply for certification in nursing administration (less than 1 year).
The last step to becoming a nurse administrator is to receive appropriate certification from the American Nurses Credentialing Center (ANCC). Some nurse administrators opt to receive the Nurse Executive-Board Certified (NE-BC) credential, designed to display knowledge and top-notch skills in managing the day-to-day operations of nursing units to potential employers.

To receive this credential, applicant nurses must fulfill all eligibility requirements and receive a passing score on a competency-based examination. ANCC offers this exam as a computer-based test and candidates must complete the 3.5-hour exam during a 90-day window at a convenient location in their area. Since the credential is valid for only five years, one needs to renew the certification with continuing education regularly.

Please note that an administrator who works in a long term care facility will need to have appropriate state licensure as well, a guide to which is available from the National Association of Long Term Care Administrator Boards.
Where Do Nurse Administrators Work?
Nurse administrators work in healthcare settings of all kinds, including hospitals, nursing homes, clinics, and other healthcare organizations. Their role involves working in an office or attending meetings, and they often do not have direct contact with patients. They are responsible, instead, for directing nursing activities in an organization as well as planning and administering clinical programs. Outside of the nurse administrator job title, other titles include nurse manager, nurse director, and chief nursing officer.
Nurse administrators may manage a large team in a big city hospital, or they may supervise a small team of nurses at a nursing facility. They may also work as consultants, providing their expertise to one or more healthcare institutions. As the scope for general healthcare management grows, nurse administrators may also take up the administration and supervision of an entire healthcare facility.
Depending on the facility they work in, nurse administrators may have varying levels of responsibility. While some may work as first-line managers, directly coordinating nursing services, others may work as middle managers, overseeing several nursing units at once. Others might also be placed at executive-level roles in an organization.
Nurse Administrator Salary
Nurse administrators are among the highest paid nurses in the United States. As healthcare evolves and the need for nurse administrators rises, there are many lucrative opportunities that nurse administrators can undertake. Depending upon location, education, years of experience, type of employer, specialization, and level of responsibilities, the salary of a nurse administrator can vary.
Nurse administrators earn a median salary of $81,962 per year, according to Payscale, though the salary can range between $58,518 and $121,870 per year. According to another source, the Bureau of Labor Statistics (BLS 2018), the median annual salary in this position is $98,350 nationally. The BLS also reported that job opportunities for medical and health service managers are expected to rise 20 percent nationally between 2016 and 2026, which almost three times more than the average rate for all occupations.
Related FAQs
Advanced Nursing Programs
Related Posts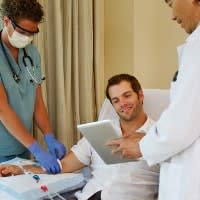 A lack of access to primary care in the United States is one of the key reasons why the Commonwealth Fund ranks the U.S. as having the worst healthcare system in the affluent world. Looking to the future, the impending primary care provider shortage indicates that this problem is only to going to intensify, particularly in the South and Midwest.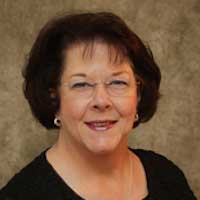 Given the overwhelming evidence that NPs provide cost-effective, safe healthcare for their patients, it's time for Oklahoma to disabuse itself of unnecessary practice restrictions so that NPs can help alleviate the looming primary care provider shortage.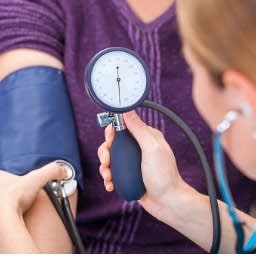 Primary care, when accessible and publicized in communities, has been proven to diminish health disparities between social classes. The future of healthcare in the Northwest and all over the country is dependent on the reform insurance systems, policy, and education, among other aspects.
Want to enroll in a family nurse practitioner program, but not sure where to start? This list offers a comprehensive look at affordable online nurse practitioner programs.
Ever thought of becoming a psychiatric-mental health nurse practitioner? Here's a list of online psychiatric nurse practitioner programs for nurses considering this career.
Interested in a nurse practitioner career? Explore this guide to discover the steps to become an NP, including required education and credentials.
Take care of your future.
Find the right program for you and advance your education with an online degree.