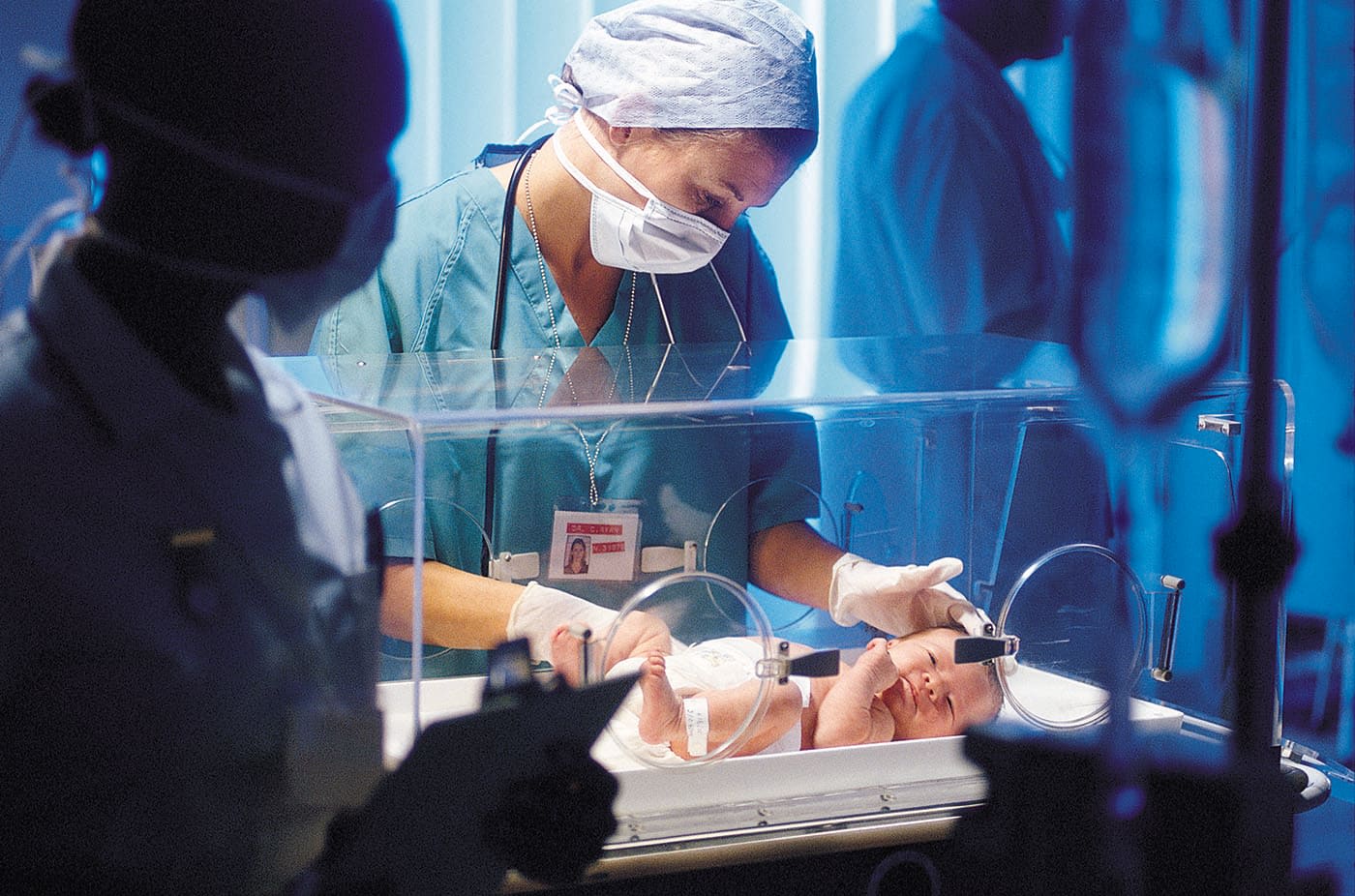 What is a Neonatal Nurse Practitioner and What Do They Do?
In the United States, a baby is born every eight seconds. These infants can be either preterm or full-term neonates. In a hospital setting, once there is a newborn in need of emergency care due to any mild or severe health condition, a neonatal nurse practitioner (NNP) tends to the newborn around the clock in neonatal intensive care units (NICUs)—centers within medical facilities that offer continuous support for infants in critical condition. NNPs receive top-tier wages for carrying out their important responsibilities. In fact, these healthcare professionals receive an average annual base salary of $107,550, as reported by the most recent AANP National NP Compensation Survey.
According to the National Association of Neonatal Nurses (NANN), NNPs are recognized as leaders, clinical experts, and advocates for newborns and their families, guiding parents on how to cope with the stress that comes with neonatal care. Neonatal nurse practitioners may work with a healthcare team or work independently in diagnosing, evaluating, and managing the healthcare needs of newborns.
What Does A Neonatal Nurse Practitioner Do?
Neonatal NPs work with neonatologists in acute and nonacute settings, supervising and assisting with the treatment and delivery of infants. In the event that an infant is born with health complications due to genetic disorders, drug addiction, premature birth, HIV infection, or any other causes, NNPs are essential to addressing the health issues that arise from these conditions.
Registered nurses (RNs) may also be neonatal nurses, and they attend to births and care for newborn infants in most Level I nurseries. Neonatal nurse practitioners (NNPs), by contrast, generally care for newborn infants who may have complex health issues in neonatal intensive care units (NICUs). Neonatal NPs have more comprehensive training than neonatal nurses and may take on greater responsibilities in terms of diagnosis, treatment planning, and prescribing medications—the scope of which varies by an NNP's state of residence (i.e., practice authority).
In addition, NNPs work tirelessly to help lower the percentage of morbidity and mortality rates of infants. According to the American Academy of Pediatrics' Levels of Neonatal Care, there are different scopes of responsibilities for neonatal nurses (RNs) and NNPs based on the condition of the newborn infant. There are four different levels of neonatal care:
Level I – These are basic neonatal nurseries for relatively healthy infants that are a requirement of any healthcare facilities that provide inpatient maternity care. NNPs may perform resuscitation here if necessary, and provide postnatal care, including weighing, measuring, bathing, feeding, and evaluating the overall healthy newborn.
Level II – These specialty care nurseries attend to infants who experience moderate health problems. The health conditions of these infants are expected to recover fairly quickly, and may also include infants who are healing from a Level III (subspecialty) NICU.
Level III – This nursery is known as a subspecialty neonatal intensive care unit (NICU), where NNPs care for newborn infants who are extremely premature (<32 weeks old), or who are in critical condition and may require surgery.
Level IV – These nurseries are known as regional NICUs, and include care for newborn infants who are in extreme critical condition. These infants need 24-hour monitoring and may also need complex surgeries.
In general, NNPs carry out the following duties across various clinical settings:
Conduct neonatal resuscitation
Start and maintain IV lines
Monitor specialized equipment in caring for infants (e.g., ventilators, incubators, etc.)
Order or perform diagnostic and laboratory tests
Draw blood
Design treatment plans and prescribe medications (independently or in a collaborative agreement with a physician)
Assess vital signs
Manage ventilators
Guide new parents to properly care for their newborn infant
Featured Online Programs
Find a program that meets your affordability, flexibility, and education needs through an accredited, online school.
Skills And Personality Traits Of The Successful Neonatal Nurse Practitioner
To become a NNP, one must possess the determination, perseverance, and passion for the care of newborns and their families. NNPs also must have at least a master's degree in order to qualify for national and regional certification.
In addition, a NNP must be caring, composed, emotionally stable, and must exercise good judgment under pressure. NNPs must also be physically fit to withstand the mental and physical stress, pressure, and fatigue of the work on a daily basis. Generally, NNPs work in shifts at hospitals and may work 24-hour shifts and be on call if needed. Additionally, NNPs caring for newborns must have superior vision, dexterity, agility, and hearing to ensure the safety and well-being of all the infants in their care.
Role Requirements For Neonatal Nurse Practitioners
To join this prestigious nursing specialty, one needs to comply with the entry-level requirements. Prior to becoming a neonatal nurse practitioner (NNP), one must first hold an associate's or bachelor of science degree in nursing (BSN) and become a registered nurse (RN). In addition, RNs may obtain certification in Neonatal Resuscitation and/or Neonatal Intensive Care Nursing.
Prior to applying for a graduate-level degree, RNs are typically required to have a minimum of two years of clinical experience in hospitals or medical institutions with high-risk newborns—generally a Level II, III, or even IV setting. RNs may then pursue a master of science in nursing (MSN) or a doctor of nursing practice (DNP) with a specialization in neonatal nursing. Upon completion of a graduate degree, candidates may be qualified to sit for exams and become board-certified NNPs through the National Certification Corporation and all state NP credentialing entities (e.g., Boards of Nursing).
Related Programs
Related FAQs
Related Posts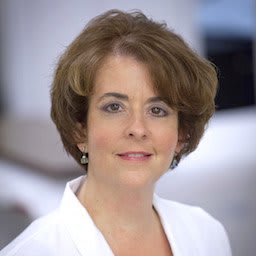 The existence of "full practice authority"—i.e., the ability of NPs to work to the utmost extent of their education and credentialing, especially as it relates to prescriptive abilities and professional independence—varies widely by region.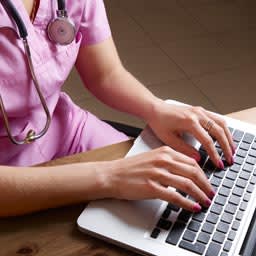 Nowadays, healthcare providers are on the frontlines of immense innovation and growth. Nurse practitioners welcome great change in the form of skyrocketing salaries and increased autonomy. Healthcare reform, while still in its infancy, is turning arcane delivery philosophies into unprecedented care models that improve outcomes, increase efficiency, and reduce costs. The health technology industry, now worth billions of dollars, continues to develop ever-shocking inventions that were in the realm of science fiction only a few years ago.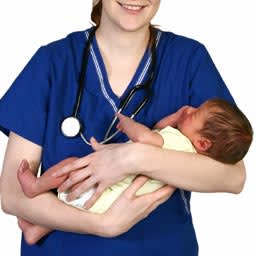 Why not learn from the best? Meet neonatal nursing professors skilled in the care and treatment of newborns, and find out more about their research and backgrounds as you contemplate your nursing future.
Want to enroll in a family nurse practitioner program, but not sure where to start? This list offers a comprehensive look at affordable online nurse practitioner programs.
Ever thought of becoming a psychiatric-mental health nurse practitioner? Here's a list of online psychiatric nurse practitioner programs for nurses considering this career.
Interested in a nurse practitioner career? Explore this guide to discover the steps to become an NP, including required education and credentials.
Take care of your future.
Find the right program for you and advance your education with an online degree.