Day in the Life of a Geriatric Nurse Practitioner
As our life expectancies increase and our population ages, there will be an increasing need for specialized healthcare professionals who are able to address the specific needs of older adults. In the nursing field, this has long fallen to Gerontological Nurse Practitioners (GNPs), also known as Geriatric Nurse Practitioners. These nurses are trained to work with older patients and deal with the special challenges that they face. A GNP is a compassionate, highly trained, and valuable member of the healthcare professional. Keep reading to learn more about what it takes to be a Gerontological Nurse Practitioner.
Patient Population
A geriatric nurse practitioner works with an older patient population. Unlike pediatrics, which can deal with anyone under the age of 18, there is no generally accepted age group to which the term "geriatric" applies. Rather, geriatric nurse practitioners work with adults who are facing the challenges of aging, including problems that may not necessarily occur in children or younger adults.
Clinical Environment
Geriatric nurse practitioners may work in a number of different clinical environments. One of the most common places to find this kind of specialized nurse is in an assisted living facility or nursing home. Geriatric nurse practitioners are also commonly sought as caregivers for those aging adults who need part-time or full-time in-home healthcare. Hospitals may also employ GNPs in their acute care for the elderly, or ACE, units. Of course, many aging adults do not need such extensive care, so a GNP may also find work in an outpatient clinic, a palliative care clinic, or as a primary care nurse practitioner. It is actually quite common for geriatric nurse practitioners to work in a combination of these roles, remaining on call for a hospital while visiting long-term care facilities, for instance.
Typical Daily Activities
One of the challenges of being a geriatric nurse practitioner is that older patients are much more likely to suffer from more than one ailment. This means that GNPs always need to be aware of new symptoms, drug interactions, and all possible existing conditions. No matter what their clinical environment, geriatric nurse practitioners spend time every day consulting with patients as well as their families, nursing staff at homes and hospitals, social workers, therapists, and pharmacists. More than a general practitioner, geriatric nurse practitioners may be more likely to deal in managing long term care, adjusting medication, and prescribing physical therapy and less time making an initial diagnosis.
Physical & Emotional Considerations
Any nurse practitioner must be active and physically fit, but perhaps even more so for a geriatric nurse practitioner. Elderly patients become more likely to need assistance in their daily self-care activities and while these tasks may often fall to nursing assistants or other staff, geriatric nurse practitioners should be willing and able to help as well. This means a degree of physical strength is required to help patients stand, walk, and bathe. For GNPs that work at multiple locations, which is common, and those who are on call at local hospitals, the physical toll of travel and odd hours can be taxing, but such is the reality for many in healthcare professions. GNPs who work at just one home may find their schedules to be a bit more relaxed, generally working regular hours and checking in on the same patients on a regular basis.
The range of patients that GNP can treat is a wide one. However, the fact of the matter is that GNPs will see many of their patients reach the end of their lives. This can take an emotional toll on both the practitioner and the patient families that the GNP will counsel. Gerontological Nurse Practitioners should be comfortable speaking about end of life issues and choices in a clear but compassionate way. GNPs should also be prepared for tension to run high in some cases as family members and patients may not always see eye-to-eye on these delicate issues.
Top Online Programs
Explore programs of your interests with the high-quality standards and flexibility you need to take your career to the next level.
Gerontological Nurse Practitioner Credentials
In 2012, the Advanced Practice Registered Nurse Consensus Work Group and the National Council of State Boards of Nursing Advanced Practice Registered Nurses Advisory Committee decided to eliminate Gerontological Nurse Practitioner as a separate licensing track. Instead, those interested in working with a geriatric population will be able to pursue certification as a Adult-Gerontology Acute Care Nurse Practitioner or an Adult-Gerontology Primary Care Nurse Practitioner. While these certifications will still require competence in certain areas of a geriatric-specific care, they will also address younger adult health. Those who have already been certified as GNPs will be able to continue to renew their credentials, but no new GNP credentials will be offered after 2015. For more information on nurse practitioner credentialing, be sure to visit the American Nurses Credentialing Center (ANCC) website.
The Difference Between Gerontology and Geriatrics
Professional Organizations
Geriatric Nurse Practitioners may find it quite helpful to join a professional organization for their specialized field. The Gerontological Advanced Practice Nurses Association (GAPNA) offers continuing education options as well as peer support for GNPs in the United States. The National Gerontological Nursing Association (NGNA) consists of different healthcare professionals, including clinicians, educators, and researchers, all of whom are engaged in healthcare for older adults. There is also the American Association of Nurse Practitioners (AANP), which offers membership to nurse practitioners in any specialty. Becoming a member of any or all of these groups can provide valuable support and insight for GNPs who are either new to the specialty or who are looking to expand their knowledge.
Related Programs
Related Posts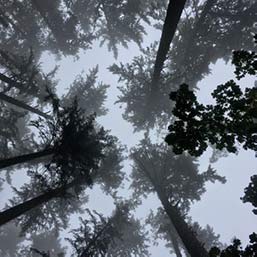 11 July 2018
Currently, only about 20 percent of physicians working in rural areas are under 40 years old, and 30 percent are rapidly approaching (or have already passed) retirement age. Due to an aging population and a lack of experienced and trained professionals, there is increasing demand for healthcare professionals in rural areas, leading to a significant opportunity for nurse practitioners to pick up the slack.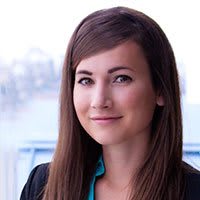 06 February 2018
While all nurse practitioners are certified in their population-focus (i.e., medical specialty), some earn additional certifications to expand their knowledge base and increase their job opportunities.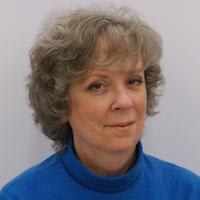 30 January 2018
Acute care nurse practitioners (ACNP) are integral to the American healthcare landscape. These highly skilled professionals work in a wide range of settings to provide high quality care to patients as part of robust, specialized healthcare teams.
Want to enroll in a family nurse practitioner program, but not sure where to start? This list offers a comprehensive look at affordable online nurse practitioner programs.
Ever thought of becoming a psychiatric-mental health nurse practitioner? Here's a list of online psychiatric nurse practitioner programs for nurses considering this career.
Interested in a nurse practitioner career? Explore this guide to discover the steps to become an NP, including required education and credentials.
Take care of your future.
Find the right program for you and advance your education with an online degree.