Family Nurse Practitioner Heroes
Family nurse practitioners make up the largest proportion of NPs in the country. The American Association of Nurse Practitioners (AANP 2016) reports that 55.1 percent of the more than 220,000 licensed NPs nationwide work in the field of family health. Despite the abundant evidence that NPs provide cost-effective, quality healthcare and thrive in states with full practice authority (FPA), there's still an ongoing fight to grant NPs professional autonomy in accordance with their level of training and preparation.
There's some evidence that the unwillingness to grant FPA is related to sexism, since a majority of NPs are women. In a recent thought-provoking study of 2016, Dr. Nancy Rudner Lugo—an adjunct professor at George Washington University—discovered that states which ratified the Equal Rights Amendment (ERA) were more likely to have FPA for NPs. In sum, she states, "A more egalitarian view of women, as reflected in support for the ERA in the state, was found to be associated with regulations recognizing full practice authority for NPs, CNMs, and CRNAs." She calls for grassroots efforts and the broadening of the NP image to include males in the profession. While the relationship between gender and local nursing regulations still begs further study, Dr. Lugo's conclusions raise important sociopolitical considerations in the fight for FPA. It's worth adding that these gender disparities would be especially troubling given Harvard's 2016 study showing that female doctors have better patient outcomes than male doctors.
As of January 2017, 21 US states offer FPA to NPs. This is supported by several prominent health and policy organizations, including the Institute of Medicine, the National Governors Association, the Bipartisan Policy Center, the Federal Trade Commission, and the AARP, among others. One way to bring attention to national fight for FPA is to highlight some examples of everyday heroes in the NP profession.
This piece celebrates four FNPs from around the country who have provided exceptional care and closes with some hopeful indicators of expanding FPA in 2017.
Exceptional FNP Heroes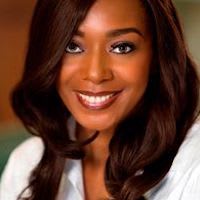 Dr. Lisa T. Williams, FNP (South Carolina)
The Aiken Standard (Nov. 2016) commended the heroism of Dr. Williams, a former USC (Columbia campus) professor who gave a personal speech at the USC Aiken Graduate Convocation in December. In 2012, her son MJ was diagnosed with a rare brain tumor and was referred to St. Jude's Children's Research Hospital in Memphis, TN. The doctors saved MJ's life. In response, Dr. Williams authored an inspiring children's fantasy story about a boy who found magic while undergoing cancer treatment. She hopes to publish a series of books in order to raise money for St. Jude's. Notably, Dr. Williams won 2010-11 Teacher of the Year award (USC) and the 2012 Palmetto Gold award (SC Nurses Foundation), among others.
Catherine Marquette, FNP (Hawaii)
The West Hawaii Today (Dec. 2016) honored Catherine Marquette, a beloved FNP who works at the Hamakua-Kohala Health Center. Marquette was one of five recipients of the 2016 Hawaii Healthcare Hero award after being nominated by her patient Rae Therrian, who stated, "If it weren't for [Marquette], I wouldn't be alive today…In 2012, I went in to see her to inquire about genetic testing because I had two maternal aunts with ovarian cancer. Cathy immediately researched my diagnosis, which puts me at risk for multiple kinds of cancers. She became my champion in referring me to the needed specialists." Therrian credited her healthcare hero for her meticulous research and timely planning of treatment. In response to the award, Marquette modestly replied, "These relationships are what keep me coming back to the job."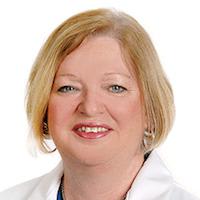 Virginia Czimber, FNP (New Jersey)
Wilmington Biz (Oct. 2016) reported that Virginia 'Ginny' Czimber has been an unwavering advocate in the fight against diabetes, the eighth leading cause of death in Brunswick County. As an FNP at Novant Health, Czimber has designed various community-based services—including A1C screenings, glucose tests, and educational events—to meet the needs of the county residents, implementing evidence-based tactics to aid in the prevention and management of the local epidemic.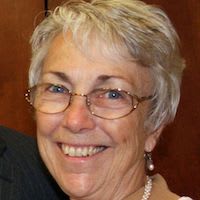 Mel Callan, FNP (New York)
Callan—co-chair of the Coalition to Prevent Lead Poisoning and an FNP at Highland Family Medicine—wrote a guest column for Democrat & Chronicle in January 2016 in the wake of the Flint, MI lead poisoning scandal. She brought attention to other cities which had suffered similar water crises and praised the Rochester City Council for passing a lead-poisoning prevention initiative in 2005. In the decade since the ordinance passed, the City's Office of Inspection and Compliance Services had performed 129,000 inspections, and Monroe County had seen an 85 percent reduction in reported lead poisoning of children under six. In a call for awareness and action, she advocated for the testing of all pre-1978 homes, as well as for all children who may have been exposed. Reflecting on her work with Let's Make Lead History, she stated, "As we focus on the environmental health tragedy in Flint, we should renew our commitment to protect all children everywhere from being poisoned by lead."
Full Practice Authority for FNPs
In a major victory for nurse practitioners across the country, the US Department of Veterans Affairs (Dec. 2016) awarded full practice authority to advanced practice registered nurses. In other words, these valued healthcare professionals can now practice their work to the extent of their training, education, and credentialing, even in states with laws limiting this authority. The VA Under Secretary for Health Dr. David Shulkin noted that, "Amending this regulation increases our capacity to provide timely, efficient, effective and safe primary care, aids VA in making the most efficient use of APRN staff capabilities, and provides a degree of much needed experience to alleviate the current access challenges that are affecting VA."
The VA isn't the only organization to recognize the importance of expanding the pool of qualified healthcare professionals. The US Department of Health and Human Service's Health Resources and Services Administration projected a shortage of 20,400 primary care physicians by 2020, a role which FNPs fulfill effectively in FPA states. Not only can FNPs with FPA expand access to much-needed care, but there's also evidence that they greatly improve patient outcomes and help keep costs down.
Fortunately, many states are moving in the right direction with respect to FPA. Most recently, West Virginia passed a bill allowing NPs to diagnose and treat patients without doctor supervision (HB 4334 2016). Similarly, Pennsylvania moved to strike down a requirement that NPs need collaborative agreements with doctors in order to practice or prescribe medicine (SB 717 2016). This stride toward greater professional autonomy was strongly supported by the University of Pennsylvania, which argued that these written agreements impeded the optimal use of NPs.
These are just two examples of the ongoing efforts to relax the state scope of practice laws surrounding NPs. With the ongoing advocacy of dedicated activists nationwide and the awareness of everyday heroes in the profession, perhaps FNPs everywhere will someday soon enjoy a full practice environment, having the ability to work independently and to the extent of their education. Given the evidence that NPs provide superlative, cost-effective care, it is in the best interest of all states to consider moving to an FPA model.
Jocelyn Blore
Editor
Jocelyn Blore is the Managing Editor of NursePractitionerSchools.com. After graduating from UC Berkeley, Jocelyn traveled the world for five years as freelance writer and English teacher. After stints in Japan, Brazil, Nepal, and Argentina, she took an 11-month road trip across the US, finally settling into lovely Eugene, OR. When Jocelyn isn't writing about college programs or interviewing professors, she satirizes global politics and other absurdities at Blore's Razor (Instagram: @bloresrazor). Thank you for being interested.
Related Programs
Related FAQs
Related Posts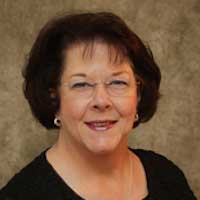 13 December 2018
Given the overwhelming evidence that NPs provide cost-effective, safe healthcare for their patients, it's time for Oklahoma to disabuse itself of unnecessary practice restrictions so that NPs can help alleviate the looming primary care provider shortage.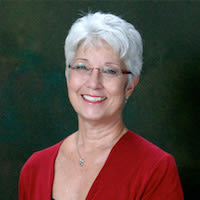 17 May 2018
In states such as Alaska, Colorado, and Oregon, NPs have full practice authority and enjoy relative autonomy in treating patients, working to the utmost extent of their training and credentialing. In places such as Tennessee, however, NPs labor under restricted practice conditions and may be treated as mere mid-level providers who require physician supervision throughout their careers.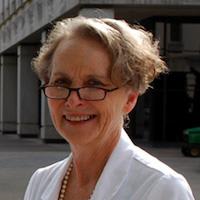 16 March 2018
For nurse practitioners in South Carolina and other "restricted practice" states, providing treatment to patients can prove a struggle. According to the South Carolina Nurse Practice Act, NPs must practice within 45 miles of supervising physician, making it impossible to provide healthcare services in rural regions without doctors.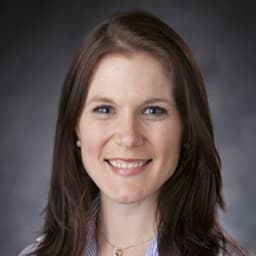 10 January 2018
In the national battle for NP full practice authority, North Carolina's tireless activists have made great strides, introducing more bills in recent years than other "restricted practice" states. Regions such as California, Florida, and North Carolina deny advanced practice nurses the ability to work to the full extent of their training and abilities.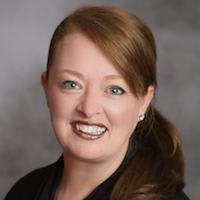 11 December 2017
While the United States is consumed by debates over how to combat the opioid addiction plight or how to get Americans insured, there's a less-discussed crisis looming on the horizon: the shortage of primary healthcare providers.
Want to enroll in a family nurse practitioner program, but not sure where to start? This list offers a comprehensive look at affordable online nurse practitioner programs.
Ever thought of becoming a psychiatric-mental health nurse practitioner? Here's a list of online psychiatric nurse practitioner programs for nurses considering this career.
Interested in a nurse practitioner career? Explore this guide to discover the steps to become an NP, including required education and credentials.
Take care of your future.
Find the right program for you and advance your education with an online degree.