What is a Nurse Executive?
According to the Guide to the Healthcare Field by the American Hospital Association (AHA), the number of chief nurse officers has almost doubled between 2013 and 2017. Nurse executives have evolved to become one of the most important professionals in the healthcare system, and they are going to continue playing a significant role.
Nurse executives are the most senior nurses in an organization. They handle the administrative side of healthcare and are instrumental in helping organizations follow their mission of delivering excellent healthcare services by ensuring all teams and facilities are operating smoothly. Nurses in executive positions carry out duties such as hiring and training staff, undertaking financial responsibility, and resolving issues within an organization. They also collaborate with other health professionals and develop networks and partnerships.
The American Organization of Nurse Executives (AONE) states five major skills which are crucial to the success of nurse executives: communication and relationship-building, knowledge of healthcare, leadership, professionalism, and business skills. Nurse executives are considered to be critical components of a healthcare organization, owing to their administrative skills as well as their knowledge of medicine.
The Responsibilities of a Nurse Executive
Nurse executives help healthcare organizations of all kinds implement their mission and values while maintaining the delivery of top-notch healthcare. They help shape healthcare policies and empower staff to deliver the best possible care for patients.
Depending on the size and type of facility, the day-to-day duties of a nurse executive may differ. Usually, they are responsible for designing and management of patient care, delivering continuing education courses, creating and managing budgets, and developing patient care procedures. They also act as human resource managers for organizations and must communicate effectively with various teams.
Nurse executives are also expected to identify bottlenecks in patient care and develop new procedures. Along with striving to continually improve the health of patients, families, and communities, these professionals must uphold professional and ethical principles. Financial accountability in an organization also falls under their jurisdiction.
All in all, nurse executives are integral to the smooth functioning of a healthcare organization, as they collaborate with interdisciplinary health professionals, develop networks of wellness and quality care, and advocate for staff and patients. These responsibilities set a nurse executive apart from other practitioners.
Featured Online Programs
Find a program that meets your affordability, flexibility, and education needs through an accredited, online school.
Skills and Personality Traits of Successful Nurse Executives
The best nurse executives are competent leaders who have excellent communication skills. They can solve complex issues and take strategic decisions. As mentioned, AONE lists five necessary competencies for nurse executives.
Communication and relationship-building
Nursing executives must be able to communicate clearly and effectively with members of their teams. They must facilitate conflict resolution, discussions, and create a trustworthy environment. Nurse executives are also responsible for producing written and oral presentations on healthcare, representing their organization at committees, and building relationships with physicians.
Knowledge of the healthcare environment
A nurse executive must have a strong background in healthcare economics, clinical practice, healthcare policy, governance, and analysis of data and research. They must understand the concepts of evidence-based practice and know how to make decisions based on research to facilitate the best patient care. They must also ensure compliance with several policies such as the State Nurse Practice Act, the State Board of Nursing Regulations, as well as state and federal regulatory agency standards. Nurse executives may also be required to interact with board members or represent the field of nursing at board meetings.
Leadership
Nurses in executive positions should be assertive with members of their staff as well as senior managers in their organization. Nurse executives are responsible for enabling collaboration among the medical staff and conducting community outreach, as well as promoting a shared vision in their organization. They must also be adept at succession planning and mentorship of future nurse leaders.
Professionalism
Nurse executives must demonstrate the highest standards of professionalism in their work. Their job demands a sense of personal and professional accountability, setting professional standards for colleagues, coaching others in developing their career plans, and maintaining their ethics and abiding by corporate policies at all times.
Business skills
Aside from the management component, nurse executives must also understand healthcare from a business standpoint. They must manage financial resources, hire, train and manage staff, conduct SWOT analyses, and keep pace with technological change.
Education and Experience Requirements for Nurse Executives
To succeed as a nurse executive, one needs a combination of business savvy and healthcare knowledge. They typically need to have many years of work experience in nursing as well as an advanced degree in the subject. Nurses with a business degree would have an added advantage. Professionals interested in this field must demonstrate strong communication and interpersonal skills, a knack for leadership, and an enthusiasm for the business aspects of healthcare.
Here is a list of typical degrees and requirements one must complete before becoming a professional nurse executive:
Complete a bachelor's degree
A bachelor of science (BSN) in nursing is an ideal first step in this profession. Typically, the admission requirements for this type of program include the completion of science and math prerequisites, a minimum GPA of 3.0, and submission of a personal statement. Some of the courses included in the curriculum are pharmacology, foundations of professional nursing, pathophysiology, and health assessment.
Become a licensed registered nurse
To gain clinical knowledge, one needs to get registered and obtain a license. All candidates must complete the National Council Licensure Examination (NCLEX-RN) to get a license.
Gain experience as an RN
After obtaining a license, one must work as a registered nurse, getting relevant experience in the field. They must identify and find solutions to healthcare issues while developing their administrative skills.
Complete a master's degree
Nurses with relevant experience can apply to a master's program in nursing. Several options are available to them: a master in nursing (MSN), healthcare administration (MHA), or business administration (MBA). These generally take two to four years to complete. Admission requirements for a master's program include having a BSN from an accredited institution, a minimum GPA of 3.0, letters of recommendation, a current resume or CV, a personal statement, and a considerable amount of clinical work experience.
Obtain certifications
Aspiring nurse executives can obtain credentials such as Certified in Executive Nursing Practice (CENP) through the American Organization of Nurse Executives, Nurse Executive – Board Certified (NE-BC) by ANCC, and Nurse Executive Advanced-Board Certified (NEA-BC) by the ANCC.
Continuing education
It is essential for nurse executives to take up continuing education courses to keep up with current nursing research, technologies, and practices, as well as to maintain all credentials.
Where Do Nurse Executives Work?
Nurse executives work in a variety of healthcare settings. A well-qualified nurse executive can find job opportunities in hospitals, healthcare clinics, home health agencies, schools of nursing, rehabilitation centers, and other healthcare organizations. Some nurse executives also work as consultants for different healthcare facilities.
The role of a nurse executive has expanded from merely delivering nursing services to providing patient care as a whole. This has increased career prospects for nurse executives, and many healthcare organizations and nurse schools are now seeking executives with advanced nursing skills to take up management-level roles. Insurance providers and other industries affiliated with healthcare are also looking to add nurse executives to their teams.
Salaries for Nurse Executives
Nurse executives can earn lucrative compensation, owing to the broad range of administrative responsibilities they handle. It is difficult to pinpoint a single figure, as salaries are also dependent on location and other factors. According to the Bureau of Labor Statistics (2017), healthcare managers such as nurse executives earn a median annual salary of $98,350.
Related FAQs
Advanced Nursing Programs
Related Posts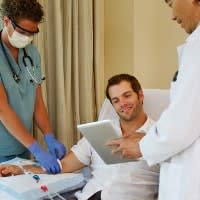 A lack of access to primary care in the United States is one of the key reasons why the Commonwealth Fund ranks the U.S. as having the worst healthcare system in the affluent world. Looking to the future, the impending primary care provider shortage indicates that this problem is only to going to intensify, particularly in the South and Midwest.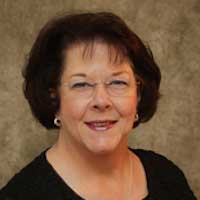 Given the overwhelming evidence that NPs provide cost-effective, safe healthcare for their patients, it's time for Oklahoma to disabuse itself of unnecessary practice restrictions so that NPs can help alleviate the looming primary care provider shortage.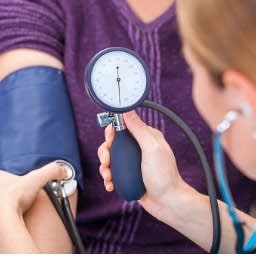 Primary care, when accessible and publicized in communities, has been proven to diminish health disparities between social classes. The future of healthcare in the Northwest and all over the country is dependent on the reform insurance systems, policy, and education, among other aspects.
Want to enroll in a family nurse practitioner program, but not sure where to start? This list offers a comprehensive look at affordable online nurse practitioner programs.
Ever thought of becoming a psychiatric-mental health nurse practitioner? Here's a list of online psychiatric nurse practitioner programs for nurses considering this career.
Interested in a nurse practitioner career? Explore this guide to discover the steps to become an NP, including required education and credentials.
Take care of your future.
Find the right program for you and advance your education with an online degree.