Heroism in Nursing Practice: Certified Nurse-Midwives
We are heading into a maternity crisis where women do not have access to a qualified provider; this is coupled with some of the worst perinatal outcomes among developed countries.
Dr. Holly Powell Kennedy, Yale University
Certified nurse-midwives—advanced practice healthcare professionals with graduate-level degrees and credentialing—still struggle to practice autonomously in some U.S. states. The issue of practice authority varies widely by region, affecting the ability of CNMs to work in accordance with their high level of training and certification. Along with nurse practitioners, CNMs in some states such as California, Texas, and Florida operate under "restricted practice" conditions, which require these professionals to maintain cumbersome collaborative agreements with supervising physicians or otherwise limit their professional abilities. Considering the abundance of evidence that advanced practice nurses (including NPs and CNMs) offer safe, cost-effective healthcare with excellent patient outcomes and satisfaction, these restrictions present needless barriers in the profession.
The American College of Nurse Midwives (ACNM) has come out strongly in favor of full practice authority for CNMs. It states that, "safe, quality healthcare can best be provided when policy makers develop laws and regulations that permit CNMs and CMs to provide independent midwifery care within their scope of practice while fostering consultation, collaborative management, or seamless referral or transfer of care when indicated." Dr. Holly Kennedy of Yale University, one of the CNM professors who graciously interviewed for this article, pointed out that this position is also supported by the American College of Obstetricians and Gynecologists (ACOG); the ACOG and ACNM released a joint statement promoting a collaborative care model among licensed, independent providers. Recognizing the expertise and strengths among autonomous members of a team is the best way to facilitate seamless, high-quality care for patients.
So who are the opponents of granting CNMs the ability to work in accordance with their level of credentialing and licensure? Not surprisingly, physicians' groups such as the American Medical Association (AMA) consistently have been against granting full practice authority to APRNs. They argue that it's about protecting patients, but the evidence is against them. Not only have countless studies demonstrated the professional effectiveness of NPs and CNWs, but from a free market perspective, expanding FPA will help address the looming shortage of healthcare providers; reduce unnecessary (and expensive) government regulations; and increase competition to create a high quality pool of providers. Countless organizations and think tanks (both liberal and conservative) have publicly supported granting FPA to APRNs, including:
Institute of Medicine
Bipartisan Policy Center
Cato Institute
National Governors Association
National Conference of State Legislatures
AARP
Federal Trade Commission
Department of Veterans Affairs
This story tackles the issue of full practice authority through the eyes of three exceptional CNM professors.
Interviews with the Experts: Three CNM Professors and Researchers
As of August 2017, NursePractitionerSchools.com had interviewed more than 30 APRNs on the issue of practice authority. The following interviews have been edited lightly for clarity and length.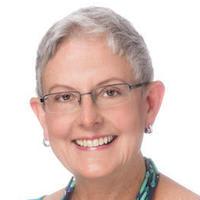 Dr. Holly Powell Kennedy, Executive Deputy Dean and Helen Varney Professor of Midwifery at Yale University
Dr. Kennedy is an internationally renowned researcher, clinician, educator, and advocate in maternal-child healthcare. She served as the president of the American College of Nurse-Midwives (ACNM) and researches the provision of healthcare during pregnancy and births, paying thought to the clinical and social outcomes of patients. She's also interested in the barriers to evidence-based practice and cultural issues affecting decision-making in complex birth settings. She's the recipient of numerous awards, including the 2016 Hattie Hemschemeyer Award—the ACNM's highest honor.
What is your view on moving toward full practice authority for CNMs?
This is essential. We have many legal variations of practice. I've attached a document we developed with ACOG that speaks to autonomous practice. We are heading into a maternity crisis where women do not have access to a qualified provider; this is coupled with some of the worst perinatal outcomes among developed countries.
Have you ever felt limited by your state's practice laws?
Yes. Supervisory language can limit one's ability to own a practice.
What are some actionable steps CNMs and others can take to advance the cause?
Work with NCSBN and the Federation for Medical Licensure to try and standardize licensure and regulation across the 50 states with reciprocity.
Featured Online Programs
Find a program that meets your affordability, flexibility, and education needs through an accredited, online school.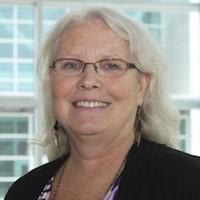 Dr. Kim Cox, PhD Program Director and Associate Professor at the University of New Mexico
Dr. Cox has served at the UNM since 2011 and focuses her research on physiological birth, breastfeeding, access to vaginal birth after cesareans (VBAC), and non-hospital births. Trained initially as a qualitative researcher, she's an expert in mixed-methods research, MCH epidemiology, and secondary data analysis. She's passionate about facilitating healthcare access for underserved rural populations, as well as scope of practice issues for APRNs. She has received many prestigious awards for her contributions to the CNM discipline, including the Journal of Midwifery & Women's Health peer reviewer of the year award.
What's your view on extending full practice authority nationwide to certified nurse-midwives and other advanced practice nurses?
I'm an advocate of that policy. I have worked primarily in two different states, Florida and New Mexico. Florida is a state that requires physician supervision in order to practice as an advanced practice nurse or certified nurse-midwife (CNM). You must have a collaborative agreement with the physician and file a signed protocol with the BON.
In 2011, I moved to New Mexico, which was one of the first states to have independent practice. One of the major differences in these two regulatory environments is that CNMs do not require physician "supervision" or any kind of legal arrangement in order to practice. This means that it is possible to own and develop your own practice. As an ethical principle, CNMs believe in working collaboratively with physicians in order to deliver the best care to women. However, there is a big difference in the relationship when, legally speaking, the physician is your collaborator and professional colleague and not your supervisor. It also has benefits for the physician as well in terms of professional liability, meaning that physicians are not as vulnerable to assuming "vicarious liability" for supervising APRNs. In a situation where you have to enlist a physician to "punch your ticket" in order to practice, that has implications for restraint of trade, boycotting APRN/CNM practice in a particular community, and so forth. In an independent practice state, you still have to negotiate those relationships politically, but your ability to practice doesn't depend fully on whether or not a particular a physician wants to collaborate with you.
Barriers do exist, however, even in independent practice states. For example, hospital or group practice bylaws can restrict a CNM's or APRN's practice and require supervision or employee status in order to practice in that hospital or group. Being in an independent practice state doesn't necessarily mean that you don't have to negotiate your terms. The real contrast of practicing here in New Mexico versus Florida is that in general, I don't feel as limited in terms of where I could go practice or whom I could work with. Most of the physicians I know in New Mexico are accustomed to working with CNMs and APRNs and don't really question our level of expertise. That may be different in a smaller town where there's more competition for patients, but seems to be less so in the urban areas.
Are the collaborative agreements with physicians in Florida expensive?
Not necessarily. It depends upon the arrangement. When the CNM or APRN is an employee of a physician or a physician group, that arrangement rarely involves payment for supervision. In situations where the CNM has her own business such as a birth center, the collaborating physician may get paid for his or her services. In other situations, the referrals from a CNM to a OB/GYN for high-risk OB care/or complicated GYN care might provide a sufficient financial incentive for a physician to agree to supervise the CNM. When I practiced as an employee of the health department, for example, we did not individually compensate our supervising physician. He arranged that with the health department, although he did sign our protocols. In that situation, I was providing care to a very underserved community.
In more detail, how had you felt more limited by Florida's practice laws as opposed to New Mexico's?
I can think of an example where a physician had a collaborative agreement with the nurse-midwife who owned her birth center practice. Their arrangement was that she sent him all her referrals and he signed her protocols. What if something happened to that physician such as a car accident, death, or simply deciding to move away? Then the midwife would have to find someone else to sign her protocol. It's possible that he was the only one in town who was willing to have that type of collaborative arrangement. So if she couldn't find another supervising physician in a timely manner, she may have to suspend her practice or close the business. If this happened in New Mexico, the midwife would still have to work at finding a collaborator, but not necessarily close up shop or have to transfer patients while she was in the process of doing so.
How can nurse-midwives and other APRNs become involved in the push for full practice authority?
Each state has its own laws. Independent practice was accomplished in New Mexico through legislative efforts. Getting to know your state legislators, particularly those who serve on health-related committees is important. Professional organizations are usually major players in this type of effort. For CNMs, the American College of Nurse Midwives (ACNM) employs a legislative advisor to assist state affiliates in these efforts. Each state has its own affiliate. So the national organization may give us advice, but the action happens here; it's very grassroots.
Another strategy is to get consumers involved. Sometimes patients and others that support midwifery or APRN practice are willing to write letters, lobby, or even stand outside of a hospital or capitol building with a sign! That type of grassroots support also helps to convince legislators of the value of your practice.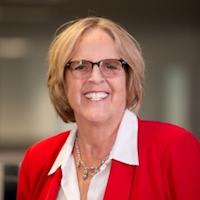 Dr. Mayri Sagady Leslie, Assistant Professor and Director of MSN Concentration in Nurse-Midwifery at George Washington University
Dr. Leslie is globally renowned for her research, advocacy, and lectures in maternal-child healthcare. Her research focuses on the effects of delayed umbilical cord clamping at birth; hypertensive disorders in pregnancy (and subsequent cardiovascular complications); and how individual providers adapt evidence-based practices. She has received many eminent awards, including an excellence in writing award from the Association of Women's Health, Obstetric and Neonatal Nurses; the CIMS Award of Excellence; and an excellence in teaching award from Yale University.
What is your view on moving toward full practice authority for CNMs?
This is essential. With a huge maternity care provider shortage, enabling CNMs to practice independently is required to help meet the need. About 60 percent of the counties in the US have no obstetrical provider. While CNMs are in practice across the U.S., they are especially needed in low resource and remote areas. Hospital closures, reluctance of MDs to work in remote locations, and the reluctance of residents to take placements all contribute to a dangerous shortage. There is no evidence to support restricting practice of CNMs. In fact, the research shows the opposite. Independent midwifery care improves outcomes, reduces utilization of resources, and increases patient satisfaction.
Have you ever felt limited by your state's practice laws?
In California, when I first started. CNMs were required to have a supervisory physician. While "allowed" to practice in hospitals, we could not admit nor discharge our own patients. This makes it difficult to analyze results and outcomes because CNM births look like MD births in records. Much of this has changed since I practiced there.
What are some actionable steps CNMs and others can take to advance the cause?
Several things. Midwifery students should be clearly educated on these issues while in school. They need to know how to find out a state's rules in their selection of employment. We need to work closely with our physician colleagues and help to educate others. The ACOG and ACNM have partnered on many issues and addressing the OB workforce crisis is one of these. Inter-professional education programs are being developed where OB residents and midwifery students learn together and share faculty. Individual midwives should be active in their ACNM affiliates and participate in efforts to change restrictive laws.
Certified Nurse-Midwives and the Continued Fight for Full Practice Authority
There is no evidence to support restricting practice of CNMs. In fact the research shows the opposite. Independent midwifery care improves outcomes, reduces utilization of resources, and increases patient satisfaction.
Dr. Mayri Sagady Leslie, George Washington University
These three accomplished CNM professors and researchers are unanimous on the issue of full practice authority: presenting barriers to these healthcare professionals leads to patient confusion; compromises the ability of APRNs to start independent practices; can disrupt the continuity of care; and reduces the pool of autonomous healthcare providers, particularly in high-need regions. By illustration, the Journal of Midwifery & Women's Health (2016) reported that CNMs facilitate the births at one-third of rural maternity hospitals across nine states; not surprisingly, states with autonomous practice have a higher proportion of CNMs attending births, a boon for these high-need hospitals.
In sum, there are many compelling reasons for states to extend full practice authority to APRNs across the country. Drawing from interviews with more than 30 clinicians and professors as well as the wealth of research on the issue, extending FPA nationwide is expected to:
Facilitate access to healthcare providers, especially among vulnerable, high-risk populations and people in rural areas
Ameliorate the continuity of care
Assuage patient confusion over the role of APRNs
Iron out inefficiencies (e.g., confusing insurance disbursements)
Decrease the overall cost and increase consumer choice in healthcare
For working CNMs and others interested in FPA, there are several steps to get involved:
Participate in local, state, and national organizations, including the ACNM and the NCSBN
Give money to PACs who support pro-FPA political candidates
Contact representatives at all levels of government and provide evidence-based arguments for extending FPA
Make it clear to physician colleagues that APRNs are interested in collaboration and teamwork, not replacing doctors
Find mentors such as Dr. Kennedy, Dr. Cox, and Dr. Leslie who care about the issue and can provide guidance
Lastly, while the immediate threats to the Affordable Care Act have abated for now, there's still a dedicated group of politicians seeking to undermine Title X and slash ACA's maternity and newborn benefits, including proposed cuts to Planned Parenthood and Medicaid; notably, the Kaiser Family Foundation (2016) reported that Medicaid funds approximately half of births nationwide. This is a direct assault on women's healthcare and empowering CNMs remains integral to the future of the country.
Related Programs
Related FAQs
Want to enroll in a family nurse practitioner program, but not sure where to start? This list offers a comprehensive look at affordable online nurse practitioner programs.
Ever thought of becoming a psychiatric-mental health nurse practitioner? Here's a list of online psychiatric nurse practitioner programs for nurses considering this career.
Interested in a nurse practitioner career? Explore this guide to discover the steps to become an NP, including required education and credentials.
Take care of your future.
Find the right program for you and advance your education with an online degree.