What is an Adult-Gerontology Nurse Practitioner?
An Adult-Gerontology Nurse Practitioner (AGNP) is an advance practice nurse with a clinical focus on treating people from adolescents through adult ages and into advanced age. AGNP nurses must obtain further specialized education following their certification as registered nurses (RNs). Many nurse practitioners in different specialities work for up to 10 years an RN prior to continuing their education to earn the nurse practitioner credential. Becoming an AGNP can certainly mean higher salaries but also means more independence as a practitioner, with many AGNPs working in private practice outside of physician supervision.
Because an AGNP works across a broad patient population, there are many varied opportunities for these types of nurses. Some training programs even offer further specialization in the form of minor emphases, such as Diabetes, Health Policy, HIV/AIDS, and Palliative Care.
What Does an Adult Gerontology Nurse Practitioner Do?
The scope of practice for an adult-gerontology nurse practitioner depends on the specialty that the nurse chooses to pursue. The two credentials available for AGNPs are acute care and primary care.
Adult-Gerontology Acute Care Nurse Practitioner (AG-ACNP)
An AGNP in acute care primarily focuses on treating illness. For this reason, most AGNPs with an acute care specialty work in inpatient or hospital settings, where they can diagnose and treat acutely ill patients. This may include work in an emergency department or intensive care unit as well as labs or specialty clinics. According to the Adult-Gerontology Acute Care Nurse Practitioner Competencies, the role of this nurse practitioner specialty is to "stabilize the patient's condition, prevent complications, restore maximum health and/or provide palliative care." The specific tasks associated with these goals may include diagnosis, medication prescriptions and monitoring, and referral to specialists.
Top Online Programs
Explore programs of your interests with the high-quality standards and flexibility you need to take your career to the next level.
Adult-Gerontology Primary Care Nurse Practitioner (AG-PCNP)
In contrast to an acute care nurse practitioner, an AGNP who focuses his or her practice on primary care puts more attention toward illness prevention and health promotion. These nurses can be an integral part of community health efforts, working in community clinics or private practice, and often with underserved populations. AGNPs with this focus still maintain nurse practitioner baseline foci, including patient-centered quality care that is designed to improve lifelong outcomes for their chosen population. Some of the critical tasks that this type of role requires include taking detailed health histories and making health assessments based on that data, promoting healthy lifestyle changes, and helping patients to manage chronic illnesses like diabetes. The competencies for this specialty are also available from AACN.
Skills & Personality Traits of the Successful AGNP
Because there are so many different ways in which an AGNP can apply his or her education, a successful AGNP will possess a range of skills that can widely vary from job to job and nurse to nurse.
Nurse practitioners should be compassionate at their core and willing to work closely with patients to determine the best care plan for that individual. Patience is also an extremely useful personality trait for AGNPs. No matter what the clinical setting, nurses are faced with challenging scenarios every day and being able to work through them patiently – and ideally with a sense of humor – can go a long way towards preventing stress and ultimately burnout. As Soliant Health notes, it is also important for a nurse to possess emotional stability, and this is even more critical for AGNPs who work with patients through their lifespan. Nursing is a trying profession and AGNPs will witness many different and intense situations throughout their career, and must be mentally prepared to weather these times.
Of course, clinical skills are also important for nurse practitioners. Attention to detail is one of the most important skills a nurse can possess, since even minor errors can have serious consequences. Further, a nurse practitioner must be a strong communicator, since he or she will absolutely be expected to communicate clearly and concisely with patients, physicians, and other nurses.
In terms of non-clinical skills, organization is essential for virtually every type of nurse. Due to an overall shortage of nurses in the U.S., an AGNP can expect to have a large caseload and being able to keep the different states and needs of patients separate, and organized, is vital to success in the role.
AGNP Education & Experience Requirements
Becoming an RN is the first step towards earning an AGNP credential. Upon completion of that process, which includes earning a bachelor's degree and working in a supervised clinical setting, nurses often choose to work as an RN for some span of time before pursuing further education. However, actual clinical experience as an RN is not strictly a requirement for becoming an AGNP.
AGNP students must enroll in either a master's or doctoral program at an accredited institution. There are many of these such programs around the U.S. Some break their academic tracks down into acute care and primary care, but others simply offer an AGNP program and leave the specialization up to the students through practicum opportunities.
Upon completing an accredited program, nurses can take an approved exam to receive their board certification as AGNPs. In the U.S. there are a few different credentials available for those wishing to pursue this profession:
Although each of these certifications confers a different acronym, each requires a basic education as an AGNP as well as the passing of an exam, and continued education requirements, in order to maintain certification. Some nurses may choose to seek more than one certification, depending on their own professional needs.
Related Programs
Related FAQs
Related Posts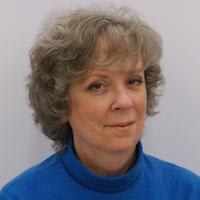 Acute care nurse practitioners (ACNP) are integral to the American healthcare landscape. These highly skilled professionals work in a wide range of settings to provide high quality care to patients as part of robust, specialized healthcare teams.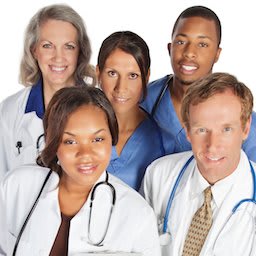 Despite the abundant evidence that NPs provide safe, high-quality, and cost-effective healthcare, they're still unable to practice to the full extent of their graduate education and clinical training in many states.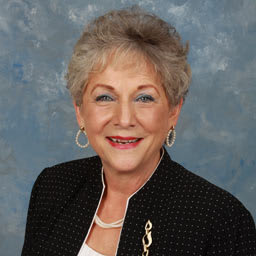 Phyllis Kupsick, President of the WOCN® Society™, discusses how published WOCN guidelines might lead to improved care, especially once understood and applied by skilled nurse practitioners. Kupsick also discusses WOC certification, WOC continuing education for advanced nurses, and the relatively long history of the WOCN Society.
Want to enroll in a family nurse practitioner program, but not sure where to start? This list offers a comprehensive look at affordable online nurse practitioner programs.
Ever thought of becoming a psychiatric-mental health nurse practitioner? Here's a list of online psychiatric nurse practitioner programs for nurses considering this career.
Interested in a nurse practitioner career? Explore this guide to discover the steps to become an NP, including required education and credentials.
Take care of your future.
Find the right program for you and advance your education with an online degree.