20 Outstanding Professors of Women's Health Nursing
From the intricacies of the female reproductive cycle, to the physical stresses of pregnancy, childbirth and the menopausal process, women's health nursing requires in-depth specified knowledge of a large scope, across the patient lifespan.
The women's health nursing professors on this list are not only teaching and helping to prepare a new generation of healthcare providers, they are conducting research and shaping policy to help increase birthrates and save lives. Here are 20 women's health nursing professors influencing the WHNP specialization for the better.
Methodology
When considering which professors of women's health nursing to include in this list, we sought out and ultimately included professors who:
Are actively teaching: All of these professors are actively teaching or mentoring students at an accredited college of nursing.
Are published: Many of these professors have had research published in online or print professional journals.
Provide thought leadership: Professors on this list are active or past leaders in the women's health nursing community.
Are actively involved: Although not detailed in every professor description, most professors on this list are active members of women's health nursing organizations, and many attend conferences, deliver presentations, and contribute to industry publications.

Barry Franklin
Editor
Barry is the Editor in Chief of NPS, operated by educational web publisher Sechel Ventures, which he co-owns. When not managing content, Barry sits on the board of a K-8 school, and lives in the San Francisco Bay Area with his wife, children, and dogs.
Related Programs
Related Posts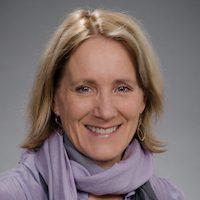 26 September 2018
Nurse practitioners play an important role in healthcare. These licensed clinicians have furthered their education and skills to provide specialized care to their patients. Some nurse practitioners have a particular interest in working with vulnerable populations and have gone above and beyond to serve these groups.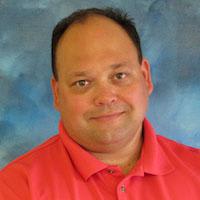 22 August 2018
Nurse practitioners such as Dr. Hemmer are justifiably frustrated with the practice conditions within Missouri. It's no surprise that many NPs finishing their studies choose to practice in other states where it's easier (and more lucrative) to go into business as a relatively independent healthcare provider.
14 May 2018
In the coming years, a greater number of experienced and educated NPs will be necessary to meet rising demand for healthcare services. These future NPs have the opportunity to learn from some of the best and brightest minds in the industry to help them succeed in their future careers.
Want to enroll in a family nurse practitioner program, but not sure where to start? This list offers a comprehensive look at affordable online nurse practitioner programs.
Ever thought of becoming a psychiatric-mental health nurse practitioner? Here's a list of online psychiatric nurse practitioner programs for nurses considering this career.
Interested in a nurse practitioner career? Explore this guide to discover the steps to become an NP, including required education and credentials.
Take care of your future.
Find the right program for you and advance your education with an online degree.