How Much Does a Women's Health Nurse Practitioner Make?
Women's health nurse practitioners (WHNPs) are advanced practice nurses focused on providing care to women throughout their lifespans. Similar to other NP specializations, women's health is expected to be a high-growth and high-paying career into the future. In fact, the Bureau of Labor Statistics (BLS Dec. 2015)—the main data organization of the Department of Labor—projected a 35 percent increase in job openings for NPs across the country between 2014 and 2024; to put that figure into perspective, this is five times the average growth expected across all occupations during that same decade (7 percent). With the anticipated addition of 44,700 fresh opportunities for NPs nationwide—many of them in the women's health specialization—there will be a wealth of opportunities in the years to come.
Furthermore, WHNPs command relatively impressive salaries. Before moving into the specialization-specific analyses, many data sources found that NPs across all subfields enjoyed a high annual average salary, more than double that of all US occupations. As proof of the point, the American Association of Nurse Practitioners (AANP Oct. 2016) reported that the average base salary for NPs was $102,526. Similarly, the BLS (May 2015) found an average annual salary of $101,260, significantly higher than the mean salary across all US jobs at $48,320 (BLS 2015).
The AANP (2016) stated that 5.8 percent of all NPs work in women's health (primary care), mainly concentrated in the OB/GYN clinical focus area. Luckily for these healthcare professionals, there's a vibrant professional community to support them in their work: the Nurse Practitioners in Women's Health (NPWH) organization. The NPWH was established in 1980 and offers legislative advocacy, education, conferences, networking, scholarly research, and other resources to people in this NP specialization. WHNPs take on varied duties, providing acute, chronic, and preventative healthcare for women; some of these responsibilities include recording detailed health histories; conducting physical assessments, diagnostic exams, and other physiological analyses; treating various illnesses and conditions (e.g., STDs, pregnancy, infertility, menopause complications, etc.); taking a holistic approach to healthcare; making referrals to physicians and other professionals; and providing education to women and their families on all aspects of care. And for all of these services and more, WHNPs receive relatively generous salaries.
This detailed guide offers an overview of how much WHNPs typically earn, including wage variations by source of data, experience level, region, and practice setting.
Top Online Programs
Explore programs of your interests with the high-quality
standards and flexibility you need to take your career to the next level.
WHNP Salary
According to AANP's 2015 National Compensation Survey of more than 2,200 NPs, women's health nurse practitioners make an average annual base salary of $90,981. This jumped to $101,787 when bonuses were taken into account. While this is somewhat lower than the top-paying specialization—neonatal care with a base salary of $112,893—these differences tended to shift among clinical foci. By clinical practice area, here were the average annual base and total salaries in branches relevant to WHNPs:
Health promotion: $93,418 (average annual base salary), $106,649 (average total income)
OB/GYN: $88,807 (base), $99,658 (total)
Oncology: $98,187 (base), $107,062 (total)
Primary Care: $93,766 (base), $103,694 (total)
There were also differences by source of data. In fact, Payscale (Jan. 2017)—an aggregator of self-reported salaries across US occupations—found that its 292 WHNP respondents' total annual salaries ranged from $71,001 to $107,546. Here were the salary percentiles of those same WHNPs:
10th percentile: $68,000
25th percentile: $77,000
50th (median) percentile: $85,729
75th percentile:$95,000
90th percentile: $100,000
While the Bureau of Labor Statistics (May 2015) does not keep data on specific NP specializations, it provides the most detailed salary data on NPs as a whole. The BLS found that the 136,060 US NPs across all subfields earned an annual salary of $101,260 and enjoyed the following annual wage percentiles:
10th percentile: $70,540
25th percentile: $84,860
50th (median) percentile: $98,190
75th percentile:$117,020
90th percentile: $135,830
Put into hourly figures, these wages became:
10th percentile: $33.91/hr.
25th percentile: $40.80/hr.
50th percentile (median): $47.21/hr.
75th percentile: $56.26/hr.
90th percentile: $65.30/hr.
Salary.com (Jan. 2017) reported slightly different percentiles for NPs as a whole:
10th percentile: $86,765
25th percentile: $93,373
50th (median) percentile: $100,630
75th percentile:$109,318
90th percentile: $117,227
Also, Clinical Advisor's 2016 annual salary survey was based on 2,139 NPs and found that NPs made an average annual salary of $101,989, roughly on par with the BLS mean in this career. Not surprisingly, the WHNP salaries across the country also tended to vary by level of experience, degree achieved, and geographic region.
WHNP Salary By Experience
According to the aforementioned 2015 National NP Compensation Survey, NPs with more years on the job tended to earn higher average salaries. While the data wasn't differentiated by specialization, here were the average annual base salaries among NPs of different experience levels:
0-5 years: $92,410 annual average base salary
6-10 years: $99,221
11-15 years: $101,364
16-20 years: $105,507
21+ years: $106,669
When bonuses and other extras were taken into account, these average salary estimates became:
0-5 years: $101,946 annual average salary
6-10 years: $111,616
11-15 years: $115,836
16-20 years: $121,427
21+ years: $117,100
The Advance Healthcare Network's (AHN) "2015 NP Salary By Degree & Experience" found a similar trend with respect to experience level with one key difference; NPs at the upper echelon of the scale had a slight dip in their mean salaries:
0-5 years: $100,259 annual average salary
6-10 years: $108,366
11-15 years: $106,528
16-20 years: $110,137
21+ years: $101,190
Payscale (Jan. 2017) also maintains detailed wage data based on years of experience. For all of its WHNP respondents, here were the average annual salaries:
0-5 years (208 respondents): $83,000
5-10 years (111 respondents): $91,000
10-20 years (137 respondents): $95,000
20+ years (70 respondents): $94,000
Not only did WHNP salaries vary by years on the job, but they also varied by academic experience (i.e., degree achieved). In the aforementioned AHN survey, non-DNP doctoral degree holders (i.e., PhDs) enjoyed the highest annual salaries among the NP respondents:
Master's: $103,393
Doctor of Nursing Practice (DNP): $107,585
Other Doctoral Degree: $110,736
WHNP Salary by Region
Finally, there are also substantial differences in pay according to geographic region. As previously mentioned, while the BLS (May 2015) doesn't distinguish between NP specializations, it found the following top-paying states for NPs across the country:
California: $120,930 (average annual salary)
Alaska: $117,080
Hawaii: $114,220
Massachusetts: $112,860
Oregon: $111,210
Notably, six of the ten top-paying metropolitan regions for NPs were concentrated in California:
Columbus, IN: $160,050 (annual mean salary)
Vallejo-Fairfield, CA: $156,340
San Jose-Sunnyvale-Santa Clara, CA: $143,050
San Francisco-San Mateo-Redwood City, CA: $142,430
Oakland-Hayward-Berkeley, CA: $136,840
Panama City, FL: $133,840
Grand Junction, CO: $133,110
Visalia-Porterville, CA: $129,890
Madera, CA: $129,640
Michigan City-La Porte, IN: $125,990
Also, AHN's "2015 NP Salary By Region" found that NPs in the west tended to command the highest mean annual salaries:
West: $113,785
South: $107,369
Northeast: $103,604
Mid-Atlantic and Lower Great Lakes: $96,759
Midwest: $96,036
It's important to add that while the salary prospects for NPs look bright in the Golden State and other regions, the cost of living also tends to be higher in those lucrative areas. By illustration, the Missouri Economic Research and Information Center (MERIC 2016) found that the five US states (or regions) with the highest cost of living were:
Hawaii
District of Columbia
California
Massachusetts
Alaska
Lastly, in addition to geographic region, there were also variations in average pay for NPs according to work environment. In fact, AANP's (2015) National Compensation Survey for Nurse Practitioners found that psychiatric centers, retail clinics, and VA facilities commanded some of the highest annual salaries for all NPs. Here is a breakdown of average base and total salaries (i.e., with bonuses) across various employment settings for all NPs:
College Health: $81,755 (average base salary), $89,827 (average total salary)
Community Health Center: $93,970 (base), $102,245 (total)
Emergency Room/Urgent Care: $100,180 (base), $122,797 (total)
Hospital Inpatient Clinic: $102,578 (base), $114,034 (total)
Hospital Outpatient Clinic: $96,729 (base), $109,542 (total)
Long-Term Care Facility: $95,098 (base), $107,405 (total)
Occupational Health Clinic: $102,234 (base), $113,295 (total)
Other: $104,864 (base), $111,819 (total)
Private Group Practice: $94,049 (base), $104,470 (total)
Private NP Practice: $91,500 (base), $111,881 (total)
Private Physician Practice: $91,395 (base), $103,183 (total)
Psychiatric/Mental Health Facility: $103,012 (base), $119,633 (total)
Retail Clinic: $109,917 (base), $111,535 (total)
Rural Health Clinic: $95,259 (base), $107,189 (total)
VA Facility: $108,357 (base), $118,225 (total)
Echoing these findings, AHN's "2015 NP Salary by Specialty and Setting" reported the following annual mean salaries in various environments where WHNPs may work:
Urgent care: $152,165
Emergency care: $130,122
Hospital-based private practice: $114,145
Hospitalist practice or department: $112,744
Hospital employee (non-private practice): $101,204
Women's health: $99,062
Primary care: $98,628
Family practice: $98,532
Internal medicine: $95,136
Obstetrics/gynecology: $94,700
Above all, WHNP salaries can vary by many factors including degree achieved, experience level, practice setting, geographic region, and other variables.
Related Programs
Related Posts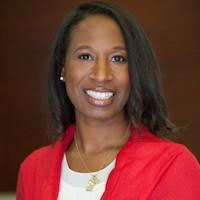 15 May 2017
Women's health nurse practitioners play an invaluable role in offering holistic, comprehensive, and culturally competent health services across the U.S. One of the most contentious issues in the advanced practice nursing community is whether or not a practitioner should be authorized to work to the full extent of his or her education and training.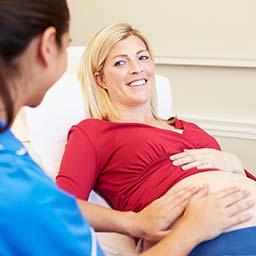 24 June 2016
Learn about the rewards, challenges, and day-to-day activities of an OB/GYN nurse practitioner (OGNP) and get an inside perspective from a working NP.
23 December 2015
Learn about the history, success, and future of Frontier Nursing University's online nurse-midwifery programs from Dr. Tonya Richardson, FNU's Associate Dean of Midwifery and Women's Health.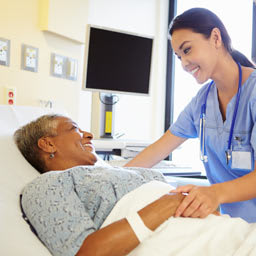 13 July 2015
From the intricacies of the female reproductive cycle, the physical stresses of childbirth and pregnancy, and the menopausal process, women's health nursing requires in-depth specified knowledge of such a large scope. Here are 20 women's health nursing professors who are helping to define the WHNP specialization, and teach the next generation of nurse practitioners to carry it forward.
Want to enroll in a family nurse practitioner program, but not sure where to start? This list offers a comprehensive look at affordable online nurse practitioner programs.
Ever thought of becoming a psychiatric-mental health nurse practitioner? Here's a list of online psychiatric nurse practitioner programs for nurses considering this career.
Interested in a nurse practitioner career? Explore this guide to discover the steps to become an NP, including required education and credentials.
Take care of your future.
Find the right program for you and advance your education with an online degree.