Day in the Life of a Trauma Nurse Practitioner
Aspiring nurse practitioners can choose various specialties in their career to improve healthcare delivery, save lives, and provide comfort to people in need. For trauma NPs, each day is a recommitment to those noble goals. These dedicated professionals stand with patients through terrifying pain and fear. It is not a job for the faint of heart, but it can provide a rewarding opportunity to help people pull through their most trying experiences. Read on to learn about a typical day as a trauma nurse practitioner.
Josh Squiers, the program coordinator for the Vanderbilt University School of Nursing's ACNP intensivist track, explains that trauma nurses must be able to "help people on the worst day of their lives." Trauma nurse practitioners work with patients who have suffered traumatic injuries, including motor vehicle accidents, severe falls, or gunshot wounds. These injuries can be life-threatening and treating them requires a great deal of experience and care.
Trauma nursing is not a specialty recognized by the American Nurses Credentialing Center (ANCC). Rather, trauma nurse practitioners may come from an adult, family, pediatric, or acute care background. Many hospitals, universities, and other workplaces such as the University of California, San Diego have specific certification requirements for trauma NPs, including an active RN license; state NP certification; completion of an approved degree program; Basic Life Support (BLS) certification; Advanced Cardiac Life Support Provider (ACLS) certification; Pediatric Advanced Life Support Provider (PALS) certification; and a state "Furnishing Number" to prescribe medications. Additionally, there's a Trauma Nursing Core Course (TNCC) available from the Emergency Nurses Association, offering instruction in how to identify serious injuries; conduct patient assessments; and perform interventions.
The Society of Trauma Nurses reports that there's evidence trauma NPs can decrease patients' length of stay, complaints, and waiting times, as well as increase the quality of documentation. They offer not only clinical acumen, but also assist with the implementation of research projects, staff training, and the development of programs.
Patient Population
Traumatic injuries can occur to any segment of the population. This means the patient population for a trauma nurse practitioner might reflect the population of his or her community as a whole. The Centers for Disease Control reported that injuries seen in trauma units are the leading cause of death for children and adults aged 1 to 44. That is a much wider range of patient ages than most nurse practitioners address relative to other specializations. In short, hospitals, clinics, and communities at large must meet the complex healthcare needs of multivariate patient populations in trauma settings, and NPs bring a comprehensive, evidence-based, holistic approach to care.
Featured Online Programs
Find a program that meets your affordability, flexibility, and education needs through an accredited, online school.
Clinical Environment
Trauma nurse practitioners typically work in hospitals. Some trauma NPs may take some shifts working in emergency departments, sharing duties with other emergency or acute care nurse practitioners. However, hospitals also have a need for trauma expertise in intensive care units, burn units, and outpatient trauma facilities. One of the most important things to note about working in trauma is that no matter which part of the hospital a nurse practitioner works in, he or she is going to feel the time pressure of treating trauma victims. In fact, open-heart surgery pioneer Dr. R. Adams Cowley first coined the term "golden hour" for dealing with trauma patients. At the University of Maryland Medical Center, the R. Adams Cowley Shock Trauma Center is one of the most advanced trauma centers in the world. The staff is trained with the credo that "trauma is a time-related disease." Regardless the working environment, trauma nurse practitioners must be prepared to work efficiently and flexibly, with little room for error.
They're educated to work independently managing trauma patients or in conjunction with other healthcare professionals. The Society of Trauma Nurses adds that these NPs can work under three models: population-based, service-based, or physician-based. In population-based care, NPs follow patients throughout the continuum of care, inpatient and outpatient. In service-based practice, NPs follow inpatient trauma victims, while in physician-based models, NPs offer healthcare services for a specific doctor's patients regardless of their position in the continuum of care.
Typical Daily Procedures
Trauma nurse practitioners may fill various roles within healthcare on a regular basis, all revolving around trauma patients. In many trauma settings, the NP provides the continuity of care. This means that the same trauma nurse practitioner will assist with an initial assessment, carrying a patient through surgery in collaboration with physicians and others, and eventually on to recovery. All this generally happens in conjunction with providing education and support to the patient and his or her family.
In addition, daily tasks for trauma nurse practitioners may include:
Ordering medical tests and initiating emergency care
Planning, implementing, and evaluating treatments
Caring for wounds
Monitoring trauma patient progress
Serving as liaisons between various healthcare workers
Collaborating with teams of doctors, surgeons, case managers, nurses, social workers, and other personnel
Performing daily trauma rounds
Completing discharge evaluations
Following up with patients
Communicating with consultants and families
Unlike trauma nurses, trauma NPs typically have more comprehensive prescriptive privileges (depending on their state of practice authority), and may complete minor procedures such as catheter and chest tube insertions or removals; taking out foreign objects; draining wounds; managing ventilators; addressing complex injuries; and other first assisting responsibilities.
Notable Trauma and Emergency NP Programs
Experience in a trauma center is the only way to prepare for work in this high stress environment. Please note that trauma and emergency NPs are related, although those prepared in the trauma subfield care for patients in dire, life-or-death need, while those in the emergency subfield treat a broader range of injuries or health problems; in other words, the difference is in the severity of the cases treated, although there is overlap.
There are a few nurse practitioner programs offering a specialization in trauma and/or emergency nursing, including valuable clinical hours to get a feel for this profession:
Vanderbilt University School of Nursing offers a program for emergency nurse practitioners—a closely related specialization—which prepares students in a dual focus: family and adult-gerontology acute care. Graduating students will receive a master of science in nursing. It prepares NPs to serve in fast-track emergency departments, urgent care clinics, and critical access hospitals. The program requires 1,190 clinical hours.
The Nell Hodgson Woodruff School of Nursing at Emory offers an emergency nurse practitioner program designed to prepare family NPs to provide care across the lifespan in both emergency and primary care settings. Notably, 88 percent of the 2015-16 graduates were employed within three months of graduation. It includes over 700 clinical hours across women's health, pediatrics, family health, and in trauma settings.
The University of Texas School of Nursing offers a post-master's NP concentration in emergency/trauma care, which requires ten credit-hours of coursework.
Related Posts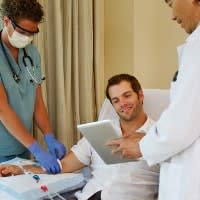 28 December 2018
A lack of access to primary care in the United States is one of the key reasons why the Commonwealth Fund ranks the U.S. as having the worst healthcare system in the affluent world. Looking to the future, the impending primary care provider shortage indicates that this problem is only to going to intensify, particularly in the South and Midwest.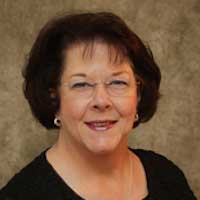 13 December 2018
Given the overwhelming evidence that NPs provide cost-effective, safe healthcare for their patients, it's time for Oklahoma to disabuse itself of unnecessary practice restrictions so that NPs can help alleviate the looming primary care provider shortage.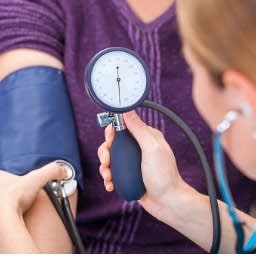 03 December 2018
Primary care, when accessible and publicized in communities, has been proven to diminish health disparities between social classes. The future of healthcare in the Northwest and all over the country is dependent on the reform insurance systems, policy, and education, among other aspects.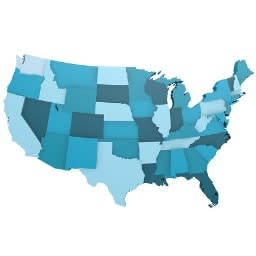 25 October 2018
As a shortage of primary care providers looms on our collective horizon, lack of access to primary care has the potential to get much worse. And, unfortunately, the South is going to be the most heavily impacted.
24 October 2018
As it turns out, being a psychiatric nurse practitioner prepares you very well for being a user researcher. Dr. DeCapua shares that psychiatric evaluations teach you how to quickly build rapport with users and more deeply understand their motivations and unmet needs.
Want to enroll in a family nurse practitioner program, but not sure where to start? This list offers a comprehensive look at affordable online nurse practitioner programs.
Ever thought of becoming a psychiatric-mental health nurse practitioner? Here's a list of online psychiatric nurse practitioner programs for nurses considering this career.
Interested in a nurse practitioner career? Explore this guide to discover the steps to become an NP, including required education and credentials.
Take care of your future.
Find the right program for you and advance your education with an online degree.