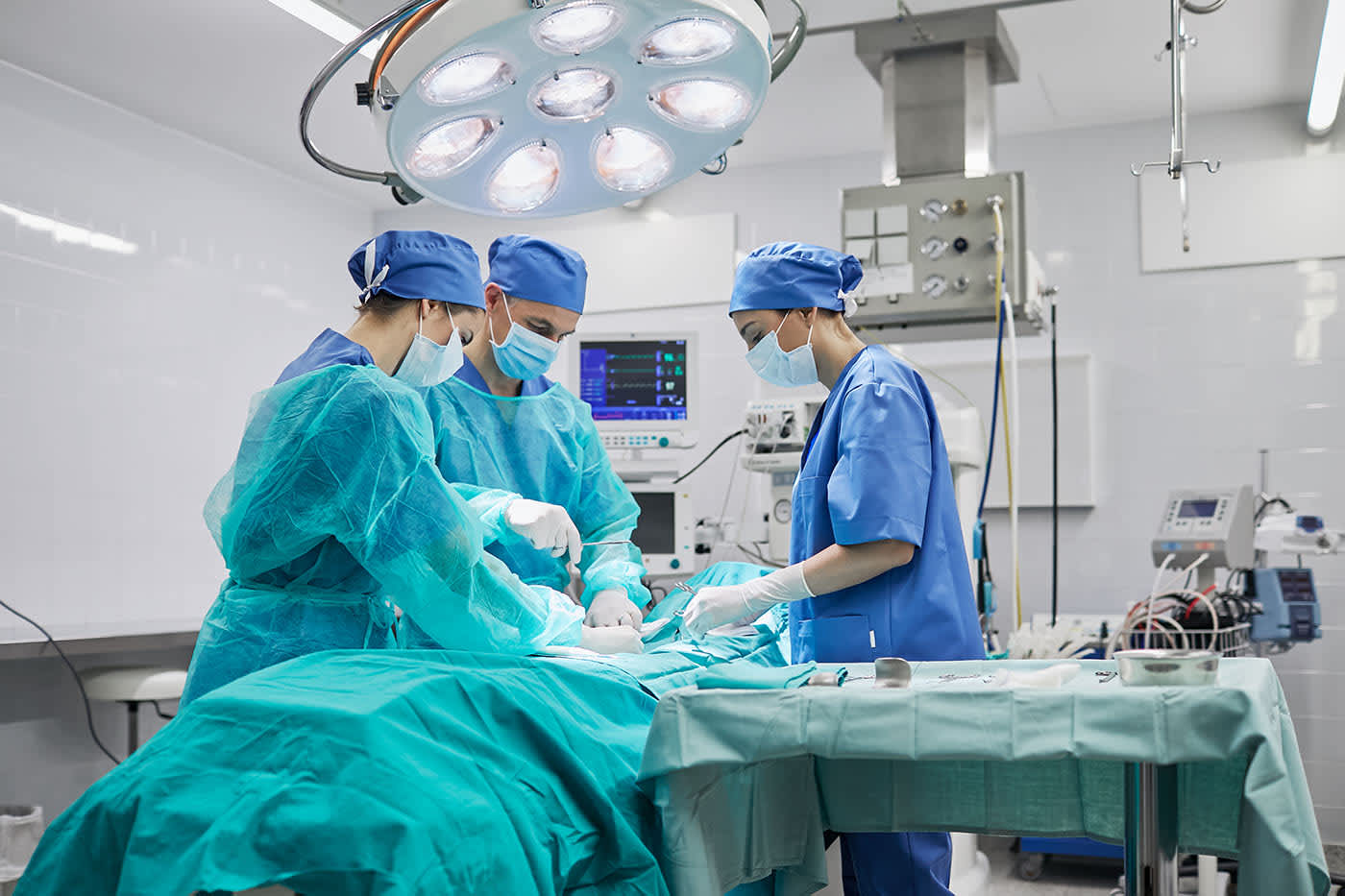 Day in the Life of a Surgical Nurse Practitioner
When pursuing a career as a nurse practitioner, it can be exceedingly difficult to decide which path is the right one. The problem is that there are so many different specialties and work environments that have a need for these highly trained medical professionals. Nurse practitioners who want to work in a regulated, exacting, and life-saving environment may want to consider a career as a surgical nurse practitioner. If you think you may want to pursue work as a surgical nurse practitioner, read on to learn what you can expect.
Patient Population
The term surgical nurse practitioner is one that can be applied to many different situations. For instance, a nurse practitioner that works in trauma surgery would be a surgical nurse practitioner, but so would one who works in cardiothoracic surgery but their experiences would be quite different. Therefore, it is hard to say that a surgical nurse practitioner has a standard patient population. Surgical nurse practitioners could be assisting with something as complex as removing a brain tumor from a child to something as benign as a socialite who wants a nose job, it just depends on where his or her career leads.

Clinical Environment
As with any nursing specialty, surgical nursing comes with its own set of physical and emotional challenges. However, much like the patient population, these challenges can be quite different depending on what type of surgery the nurse pursues. All types of surgery can be physically demanding and require many hours of work, paying constant close attention. More complex surgeries, such as heart transplants or neurosurgeries, may take 24 hours or more. Aspiring surgical nurse practitioners should be aware of this if they want to spend time in the operating room.
The emotional challenges of working with patients undergoing surgery should also not be discounted. Even the most routine surgeries can go wrong and lead to devastating consequences. While nurse practitioners are certainly expected to be compassionate and empathetic as a matter of course, it can always be difficult to handle tough cases.

Typical Daily Procedures
Daily duties for a surgical nurse practitioner can vary widely depending on where the nurse practitioner is employed as well as his or her level of experience in the operating room. Credentialing can also come into play, but we will address that later in this article.

Surgical Preparation & Aftercare
Virtually every level of surgical nurse, from RNs to APRNs to NPs will have both preoperative and postoperative care as a key part of his or her daily duties. As part of a patient's preoperative care, a nurse practitioner may be tasked with assessing the patient's physical well-being, determining if they are ready for anesthesia, and answering any questions the patient might have about the procedure. The nurse's assistants will generally take care of such tasks as affixing electrical leads to the chest and doing any physical preparations required such as shaving and cleaning of the area to be operated upon.
Although the surgery itself is certainly critical, you should not discount the postoperative care required for even very minor surgery. Surgical nurse practitioners may be required to provide pain medication, assess healing, and help the patient set goals for his or her recovery. On YouTube one trauma surgery nurse practitioner noted that her role, both before, during, and after surgery, is to provide patients a sense of continuity in a traumatic time. Nurse practitioners are generally able to spend more time with patients and their families than surgeons are and can use that time to better understand their situation, answer questions, and provide stability in an otherwise chaotic time.

Operating Room Assistance
In the operating room, nurses can assist with many different aspects of the surgery. The actual tasks will largely be dictated by the surgeon who is leading the treatment team and the type of surgery. A surgical nurse practitioner may do anything from opening locations for surgery, operating laparoscopic cameras, suturing wounds, providing suction, or anything else that the surgeon may need.

Required Credentials
The credentials required to become a surgical nurse practitioner depend both on the ultimate professional goals of the nurse as well as the state where he or she practices. Working in an operating room alongside surgeons requires a level of credentialing that is beyond the national credentials provided by the American Nurses Credentialing Center (ANCC). Although the ANCC does offer an examination and board certification for the Medical-Surgical Nursing specialty, this credential is restricted to RNs. Although many NPs are also RNs, not all are. Additionally, a Certified Medical-Surgical Registered Nurse (CMSRN) credential is available from the Medical-Surgical Nursing Certification Board (MSNCB).
Since experience can have a major impact on whether or not a nurse practitioner is hired for a surgical job, many recommend that NPs earn an Acute Care Nurse Practitioner (ACNP) credential, or a Family Nurse Practitioner (FNP) credential before finding employment in a hospital or surgery center that will allow the nurse to earn hands on experience. It should be noted that those nurses wishing to assist with any operations on children or adolescents will need to obtain the FNP (or Pediatric Primary Care) as the ACNP credential does not allow for treating pediatrics.

Top Online Programs
Explore programs of your interests with the high-quality standards and flexibility you need to take your career to the next level.
Registered Nurse First Assistant
Because the operating room is a very different environment than virtually any other place a nurse practitioner might work, many states require separate credentialing. The Certified Registered Nurse First Assistant (CRNFA) credential is offered by the Competency & Credentialing Institute (CCI) and is open to nurses who have completed an accredited CRNFA educational program. This credential can be extremely useful in finding employment as a surgical nurse practitioner, or even a surgical RN since it demonstrates a background in perioperative environments. CRNFAs work closely alongside surgeons in the operating room and can perform many of the elements of the surgical procedures with which they assist. If interested, you can learn more about First Assisting from the Association of periOperative Registered Nurses (AORN).
Related Programs
Related FAQs
Want to enroll in a family nurse practitioner program, but not sure where to start? This list offers a comprehensive look at affordable online nurse practitioner programs.
Ever thought of becoming a psychiatric-mental health nurse practitioner? Here's a list of online psychiatric nurse practitioner programs for nurses considering this career.
Interested in a nurse practitioner career? Explore this guide to discover the steps to become an NP, including required education and credentials.
Take care of your future.
Find the right program for you and advance your education with an online degree.