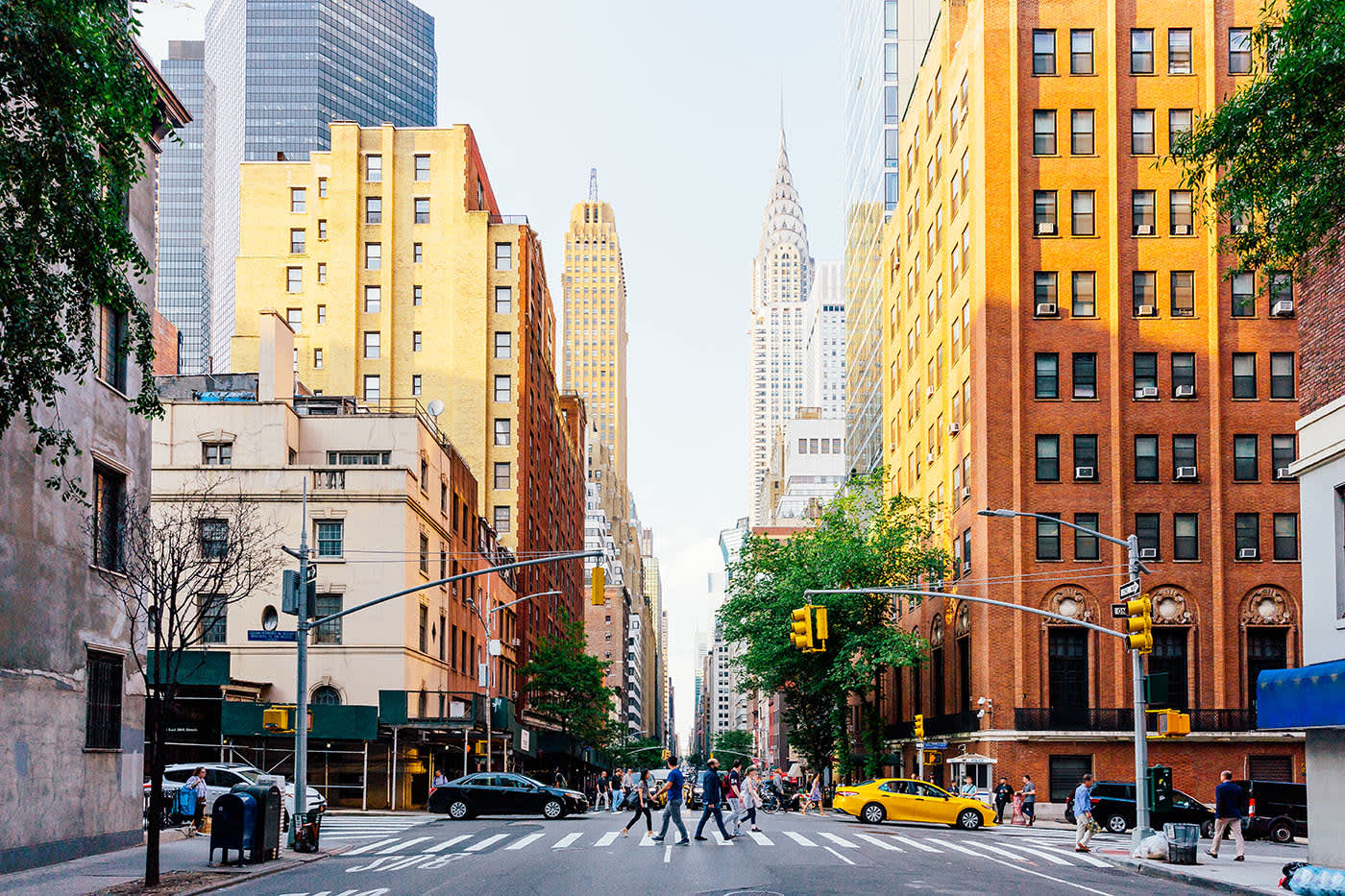 Online NP Programs in New York
Before professionals can work as nurse practitioners (NPs) in New York, they must satisfy educational requirements. Students pursuing NP programs in the state can explore many online opportunities, which allow them to earn their degrees in a flexible, convenient format.
Our guide provides information about the scope of online opportunities in the state, including a complete list of online NP programs in New York. Additionally, learners can review career data for NPs, state-specific licensing requirements, licensure steps for out-of-state NPs, and relevant resources.
Degree-seekers can learn how to become NPs, enabling them to fully understand the process before enrolling in an NP program. Additionally, professionals can review information about specialization and specialization opportunities for NP students.
Online Nurse Practitioner Programs Based in New York
NP programs in New York vary depending on the school and degree level. Students can pursue a master's and doctoral degree across the state, with many considering practice-focused doctoral degrees, and other candidates exploring doctor of nursing practice programs. At the doctoral level, program lengths can vary. Doctoral students who complete a master of science in nursing degree, along with a certain amount of clinical experience, may be able to satisfy the requirements of their master's program sooner than others.
TYPICALLY, DOCTORAL STUDENTS TAKE 3-4 YEARS TO EARN THEIR DEGREE, ALTHOUGH SOME STUDENTS MIGHT TAKE UP TO SEVEN YEARS TO COMPLETE THEIR PROGRAM REQUIREMENTS.
Some doctoral programs allow degree-seekers to complete their master's requirements as part of their doctoral degree. As such, these students often take longer to earn their degrees. Typically, doctoral students take 3-4 years to earn their degree, although some students might take up to seven years to complete their program requirements.
FULL-TIME ENROLLEES PURSUING A DEGREE AT THE MASTER'S LEVEL TYPICALLY TAKE TWO YEARS TO COMPLETE PROGRAM REQUIREMENTS.
Full-time enrollees pursuing a degree at the master's level typically take two years to complete program requirements. Master's coursework allows degree-seekers to build upon the knowledge and skills they learned throughout their bachelor's degrees. In graduate studies, faculty members emphasize more specialized topics in the field, preparing students to pursue advanced career opportunities.
Admission requirements differ depending on the degree level and the college or university. At the master's level, NP students typically must hold active registered nurse (RN) licenses, along with a bachelor's degree in nursing. At the doctoral level, each applicant must possess a master's degree and a specified amount of clinical experience.
New York Nurse Practitioner Career Information
As of May 2018, NPs in the U.S. earned a mean annual wage of $110,030, with a projected job growth of 36.1% from 2016-26. In New York, NPs experience higher salary opportunities and job growth rates, reporting mean annual wages of $120,970 and a projected job growth of 41.6% from 2016-26. Compared to surrounding states, New York features the third-highest salary for the occupation and the highest projected job growth, behind only Massachusetts and New Jersey for salary data.
NPs can focus their careers in many different disciplines. In 2017, primary care NPs made up 87.4% of the NPs in New York, and 14.1% of NPs in the state held more than one nursing certification. Of the NPs who work in New York, 52% find employment in health centers, clinics, hospitals, and outpatient settings.
NURSE PRACTITIONER SALARY AND PROJECTED JOB GROWTH IN NEW YORK AND NEARBY STATES
Source: BLS, Projections Central
Top Online Programs
Explore programs of your interests with the high-quality standards and flexibility you need to take your career to the next level.
Licensure for Nurse Practitioners in New York
Before professionals can begin practicing as NPs in New York, they must obtain certification in their state. The New York State Education Department (NYSED) features certification opportunities in women's health, psychiatry, pediatrics, oncology, and acute care.
BEFORE PROFESSIONALS CAN BEGIN PRACTICING AS NPS IN NEW YORK, THEY MUST OBTAIN CERTIFICATION IN THEIR STATE.
The certification process requires professionals to hold active RN licensure in New York, graduate from an NP program accepted by the NYSED, complete pharmacology coursework, and apply for certification. Professionals can pursue certifications as NPs in more than one specialty area, but they must file a separate application and pay an extra fee.
Once professionals meet all of the requirements for their desired type of certification, NYSED issues their NP certificate, along with a registration certificate. NP certification remains valid for life unless it gets suspended, revoked, or annulled by the New York State Board of Regents. The NP registration certificate allows professionals to practice for three years and requires them to renew their registration with NYSED to continue practicing.
Other Requirements for New York Nurse Practitioners
NPs in New York can explore credentials through different organizations, including opportunities in adult-gerontology, clinical nurse specialists, acute care nurses, adult health nurses, HIV/AIDS certification, forensic nursing opportunities, and other areas of specialization. Once the NYSED issues professionals their certificate to practice as an NP, they must obtain a national provider identifier through the U.S. Center for Medicaid and Medicare Services, in accordance with the federal law.
NPS IN NEW YORK CAN EXPLORE CREDENTIALS THROUGH DIFFERENT ORGANIZATIONS, INCLUDING OPPORTUNITIES IN ADULT-GERONTOLOGY, CLINICAL NURSE SPECIALISTS, ACUTE CARE NURSES, ADULT HEALTH NURSES, HIV/AIDS CERTIFICATION, FORENSIC NURSING OPPORTUNITIES, AND OTHER AREAS OF SPECIALIZATION.
NPs in New York are also required to obtain a federal drug enforcement administration number, which allows them to dispense and prescribe controlled substances. Additionally, NPs in the state must hold New York State Official Prescription Forms or an authorization that enables them to prescribe controlled substances through the New York State Department of Health.
In New York, every NP must enter into a collaborative agreement with a physician to begin practicing. These agreements address patient consultation and referral, resolution for disagreements between NPs and collaborating physicians, and written protocols. The American Association of Nurse Practitioners recognizes three types of practice authority: full practice, reduced practice, and restricted practice. Many NPs pursue full practice authority, allowing them to meet the growing need for qualified providers who can deliver effective healthcare services.
INFORMATION FOR OUT-OF-STATE NURSE PRACTITIONERS
In New York, NPs with more than 3,000 hours of qualifying experience can pursue a collaborative relationship, allowing them to take advantage of more professional independence through prescriptive authority. While New York is not a member of the nurse licensure compact, nurses licensed in another state who meet similar requirements in other states as those required for licensure in New York can pursue a quick, convenient path to licensure. Nurses who have never earned their licenses in the U.S. must complete the NCLEX exam at the necessary level to obtain licensure.
Resources for New York Nurse Practitioners
The Nurse Practitioner Association New York State
The NPA functions as a nonprofit organization dedicated to promoting high standards for NP healthcare delivery.
Nurse Practitioners of New York
Founded by a group of NPs in 2000, NPNY supports the importance of NP contributions to healthcare delivery and provides continuing education and networking opportunities.
New York State Board of Nursing
NYS Nursing regulates certification for nurses across the state and provides opportunities for nursing professionals in New York to pursue certification opportunities in the field.
New York State Nurses Association
NYSNA serves 42,000 nurses to promote the nursing profession in the state and emphasize safe staffing opportunities for nurses across New York.
The Future of Nursing New York State Action Coalition
The Future of Nursing New York State Action Coalition functions as the driving force to implement the Institute of Medicine's recommendations in New York, working with stakeholders to create new solutions for healthier communities.
Nearby States
Want to enroll in a family nurse practitioner program, but not sure where to start? This list offers a comprehensive look at affordable online nurse practitioner programs.
Ever thought of becoming a psychiatric-mental health nurse practitioner? Here's a list of online psychiatric nurse practitioner programs for nurses considering this career.
Interested in a nurse practitioner career? Explore this guide to discover the steps to become an NP, including required education and credentials.
Take care of your future.
Find the right program for you and advance your education with an online degree.