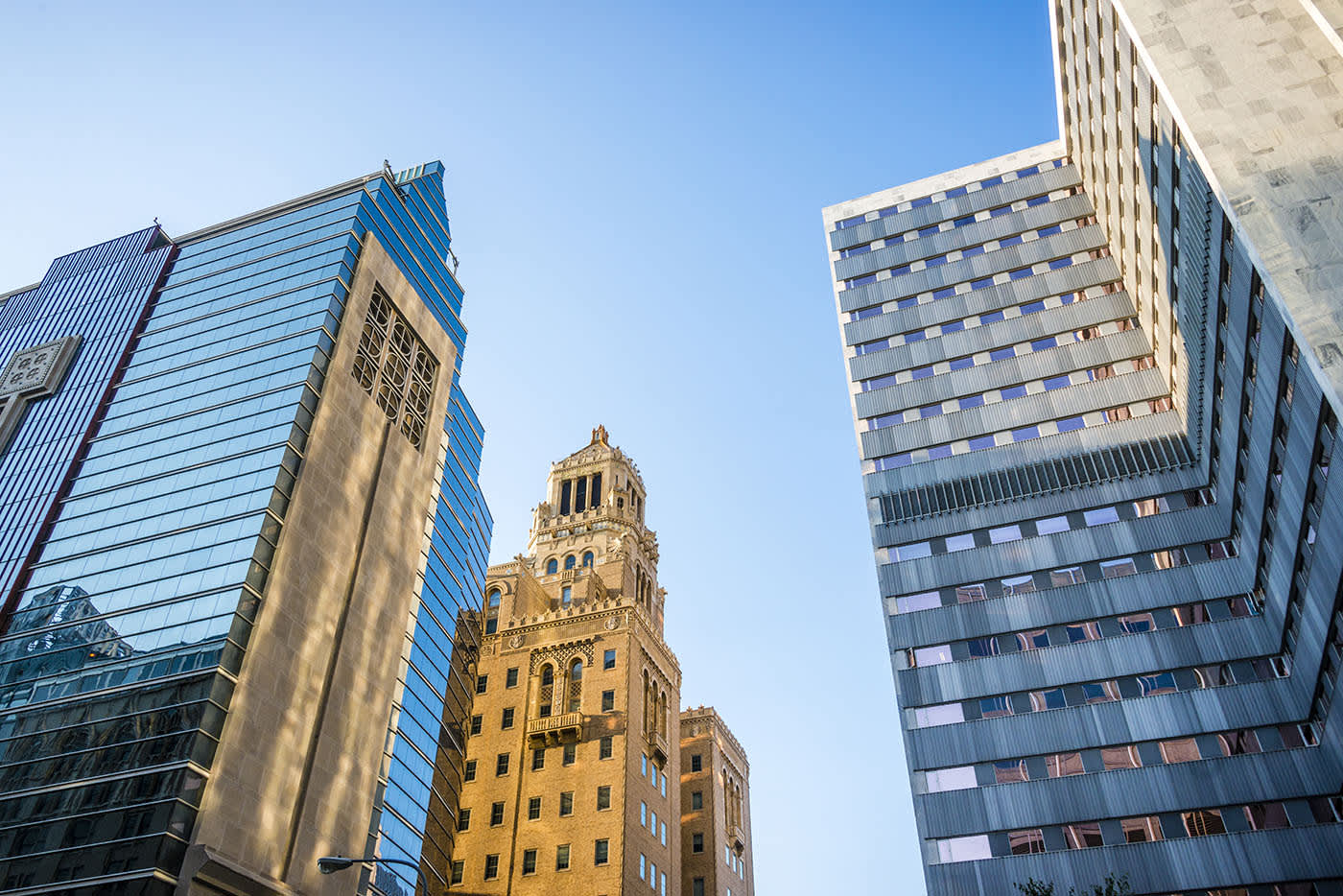 Online NP Programs in Minnesota
Table of Contents
Degree-seekers interested in exploring nurse practitioner (NP) programs in Minnesota can refer to this guide to learn more about professional opportunities in the state. Throughout the guide, readers can review NP programs in MN, including a complete list of the online opportunities offered in the state. Additionally, readers can learn more about career information for NPs, licensing opportunities, information for out-of-state NPs, and resources for professionals.
Minnesota's aspiring nursing professionals can review how to become an NP to pursue career opportunities in the field. Our guide outlines the necessary education requirements, along with licensing and certification parameters. Professionals can also review specializations and sub-specializations, such as pediatrics, family, adult-gerontology, psychiatric-mental health, and women's health.
Online Nurse Practitioner Programs Based in Minnesota
Degree-seekers in Minnesota can explore many online opportunities in education. Many colleges and universities feature online formats at both the master's and doctoral levels. For students pursuing advanced degrees, online formats allow them the flexibility they need to continue working as they earn their degrees. Online programs also feature different delivery formats, with synchronous programs requiring learners to complete their work at specific times and asynchronous programs allowing degree-seekers to complete projects on their own time.
FOR STUDENTS PURSUING ADVANCED DEGREES, ONLINE FORMATS ALLOW THEM THE FLEXIBILITY THEY NEED TO CONTINUE WORKING AS THEY EARN THEIR DEGREES.
Master's students typically earn their degrees in about two years of full-time enrollment, while part-time enrollees generally take three years. Coursework in master's programs allows students to expand and deepen their undergraduate knowledge and skills. Admission requirements can vary depending on the college or university, but at the master's level, learners should hold a bachelor of science in nursing, along with active registered nurse (RN) licensure.
Doctoral students can experience varying program lengths, depending on their professional experience and educational background. Most often, students pursuing doctoral NP programs graduate within 3-4 years of full-time study. Coursework in these programs allows learners to explore the most specialized, advanced concepts in the discipline. Admission criteria at the doctoral level requires each applicant to hold a master of science in nursing degree, current and active RN licensure, and a specified amount of professional experience in their chosen specialty.
Top Online Programs
Explore programs of your interests with the high-quality
standards and flexibility you need to take your career to the next level.
Minnesota Nurse Practitioner Career Information
NPs in the U.S. earned mean annual wages of $110,030 in 2018, with the Bureau of Labor Statistics (BLS) projecting a job growth of 36.1% from 2016-26. In Minnesota, NPs report a higher mean annual wage than national figures of $119,160. Compared to surrounding states, Minnesota NPs experience significantly higher salary amounts, with Wisconsin as the second-highest in the area at $106,790.
Advanced practice registered nurses (APRNs) can hold a master's degree or doctoral degree. In Minnesota, 15.1% of APRNs hold doctoral degrees. NPs can focus their careers in many specialties, with 24.1% of Minnesota NPs working in the adult/family health area. The top work setting for NPs in Minnesota is the clinic/professional office/healthcare/ambulatory care setting, employing 48% of the nurses in the state.
Rochester, Minnesota, offers the eighth-highest salary opportunities for NPs in the metropolitan U.S., with an annual mean wage of $142,640.
Licensure for Nurse Practitioners in Minnesota
An aspiring nurse can start their journey to obtain licensure by earning a graduate degree. Professionals must complete a formal APRN course to join the APRN registry in Minnesota. APRN programs must feature accreditation from a U.S. Department of Education-recognized agency, such as the American Academy of Nurse Practitioners, the American Nurses Credentialing Center, or the National Certification Corporation.
TO QUALIFY FOR NP LICENSURE, PROFESSIONALS IN ADVANCED PRACTICE NURSING PROGRAMS MUST COMPLETE SPECIFIC COURSES, SUCH AS WELLNESS PROMOTION, ADVANCED PHARMACOLOGY, ADVANCED PATHOPHYSIOLOGY, NON-PHARMACOLOGIC TREATMENT OPTIONS, AND ADVANCED HEALTH ASSESSMENT.
To qualify for NP licensure, professionals in advanced practice nursing programs must complete specific courses, such as wellness promotion, advanced pharmacology, advanced pathophysiology, non-pharmacologic treatment options, and advanced health assessment. Additionally, degree-seekers must complete specialized courses in their chosen areas of certification with concentration options, including women's healthcare, geriatrics, adult health, pediatric, and acute care. Along with the coursework requirements, some programs require students to complete a specific amount of supervised clinical experience.
Once individuals earn their master's degree, they can pursue national certification in their area of specialty. After satisfying the certification requirements, professionals can apply for their licenses through the Minnesota Board of Nursing by mailing in a copy of their national certification.
Other Requirements for Minnesota Nurse Practitioners
RNs in Minnesota are required to complete 24 contact hours every two years, and APRNs must maintain national certification in their discipline, along with completing two hours on best practices in prescribing controlled substances and opioids.
NPs can pursue APRN certification as one or more of the following Minnesota Board of Nursing-recognized specialties: certified clinical nurse specialists, certified NPs, certified registered nurse anesthetists, and certified nurse-midwives. Obtaining national certification from an approved organization allows professionals to continue with the APRN registration process and apply for their licenses.
NPS CAN PURSUE APRN CERTIFICATION AS ONE OR MORE OF THE FOLLOWING MINNESOTA BOARD OF NURSING-RECOGNIZED SPECIALTIES: CERTIFIED CLINICAL NURSE SPECIALISTS, CERTIFIED NPS, CERTIFIED REGISTERED NURSE ANESTHETISTS, AND CERTIFIED NURSE-MIDWIVES.
APRNs in Minnesota must notify the Board of Nursing each time they achieve national certification in an advanced practice specialty. Professionals are not required to file applications to notify the board of certification. Instead, they must mail in a copy of their national certification to register. Nurses practicing as APRNs without filing for national certification must pay a $200 penalty for the first month and an additional $100 for each month that follows.
While the Minnesota State Board of Nursing does not require APRNs to renew their registration, they require professionals to maintain their national certification and report any new certifications.
INFORMATION FOR OUT-OF-STATE NURSE PRACTITIONERS
APRNs in Minnesota can prescribe, sign for, procure, dispense, and administer over-the-counter, controlled, and prescribed substances, including sample drugs.
Minnesota does not take part in a nurse licensure compact, but the state does feature border state recognition, allowing nurses who hold licensure in a bordering state to practice in the North Star State without earning a Minnesota license. Eligible states include Wisconsin, North Dakota, South Dakota, and Iowa. To qualify, candidates can not work for a temp agency, non-healthcare agency, or school without a Minnesota license and can not hold disciplinary sanctions on the license in the bordering state.
Licensed out-of-state NPs must earn licensure by endorsement by submitting an application fee, undergoing a criminal background check, paying the associated fees, and submitting at least one verification of licensure form. Out-of-state NPs must also provide confirmation of nursing employment, complete a fingerprint packet, and report continuing education credits.
Resources for Minnesota Nurse Practitioners
Minnesota Nurse Practitioners
This nonprofit organization promotes high standards for healthcare delivery by empowering NPs throughout Tennessee. The organization emphasizes evidence-based practice and advocates for affordable healthcare.
Minnesota Nurses Association
Boasting more than 22,000 members, including RNs and other healthcare professionals, the Minnesota Nurses Association promotes the economic, personal, and professional well-being of nurses through collective action.
Minnesota Board of Nursing
The Minnesota Board of Nursing protects the public's safety and health by regulating nursing licensure, practice, and education. Professionals can review information about how to re-register, renew, and verify their licenses.
Minnesota APRN Coalition
This coalition works to expand patient access to effective healthcare providers and promote the highest level of practice for APRNs in the state.
Minnesota Action Coalition
Committed to transforming healthcare through nursing in the state, the Minnesota Action Coalition identifies specific healthcare needs and challenges across Minnesota.
Nearby States
Want to enroll in a family nurse practitioner program, but not sure where to start? This list offers a comprehensive look at affordable online nurse practitioner programs.
Ever thought of becoming a psychiatric-mental health nurse practitioner? Here's a list of online psychiatric nurse practitioner programs for nurses considering this career.
Interested in a nurse practitioner career? Explore this guide to discover the steps to become an NP, including required education and credentials.
Take care of your future.
Find the right program for you and advance your education with an online degree.