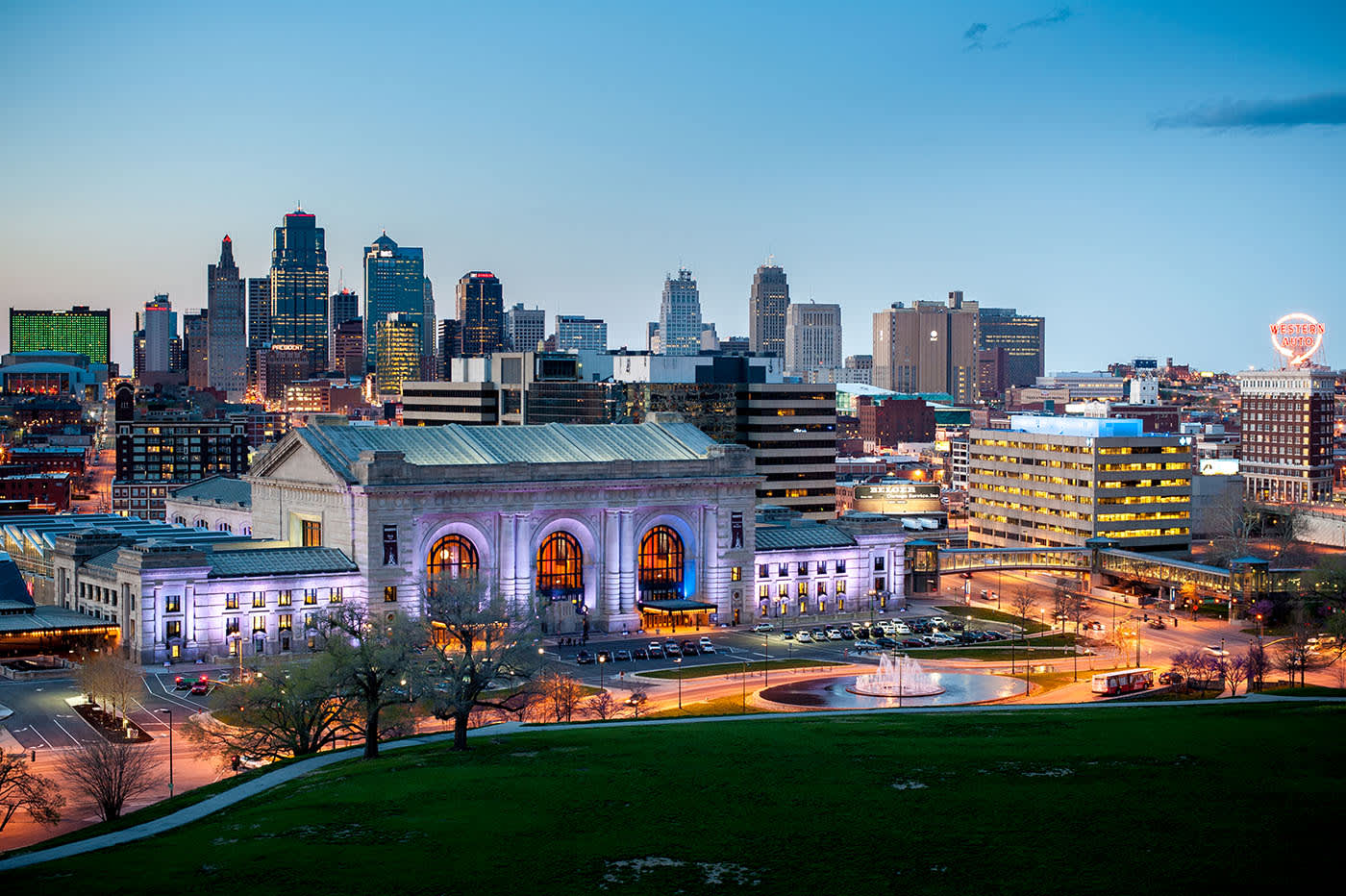 Online NP Programs in Kansas
Table of Contents
Students interested in nurse practitioner (NP) programs in Kansas can refer to this guide to understand how to pursue available opportunities in the discipline. Readers can learn more about the online NP programs in Kansas, including a complete list of program options. Additionally, individuals can explore this guide for information regarding licensing and other requirements, out-of-state NPs, and resources useful to NPs in the state.
Across NP programs, students can make use of many helpful resources to help prepare for careers after graduation. Our guide details information on specializations, along with requirements for education, experience, and certification.
Online Nurse Practitioner Programs Based in Kansas
Aspiring professionals can pursue NP degree opportunities at the master's and doctoral levels. Across colleges and universities, students experience different program requirements, with variances in program length, course topics, delivery formats, and admission criteria.
Master's students pursuing NP degrees typically complete their program requirements within two years of full-time study. Some students choose to enroll part-time and take closer to three years to earn their degrees. At the master's level, students focus on courses to build on the foundational skills and knowledge they cultivate during their bachelor's programs. Admission at the master's level requires each applicant to hold a bachelor of science in nursing and active registered nurse (RN) licensure.
DOCTORAL STUDENTS ENCOUNTER VARYING PROGRAM LENGTHS, DEPENDING ON FACTORS SUCH AS EDUCATIONAL BACKGROUND, CLINICAL EXPERIENCE, AND THE SPECIFIC REQUIREMENTS OF THEIR PARTICULAR PROGRAM.
Doctoral students encounter varying program lengths, depending on factors such as educational background, clinical experience, and the specific requirements of their particular program. Often, learners at the doctoral level earn their degrees in 3-4 years of completing coursework and clinical requirements. Courses at the doctoral level enable students to explore the most advanced, specialized concepts in the field, preparing them to pursue specialty career opportunities in the field. Admission at the doctoral level requires a master's degree, active RN licensure, and a specified amount of clinical experience.
Students pursuing online NP programs in KS enjoy specialization opportunities that allow them to tailor their degrees to match their interests and career goals. Specializations equip enrollees with the specific knowledge and skills they need to pursue their chosen career paths after graduation.
Kansas Nurse Practitioner Career Information
NPs in the United States earned annual mean wages of $110,030 in 2018, with the Projections Central projecting job growth of 36.1% from 2016-2026. In Kansas, NPs encounter lower salaries and job growth, reporting annual mean wages of $99,430 and a projected job growth of 22.8%. Compared to the nearby states of Oklahoma, Arkansas, Missouri, Iowa, Nebraska, Colorado, and Texas, NPs in Kansas received the lowest projected job growth and mean salary figures.
NPs across the United States can consider many nursing specialties, allowing them to focus on providing care for patients across different populations. The field of family care tops the list of specialties for NPs in Kansas, with 72% of NPs practicing in these settings.
NURSE PRACTITIONER SALARY AND PROJECTED JOB GROWTH IN KANSAS AND NEARBY STATES
Featured Online Programs
Find a program that meets your affordability, flexibility, and education needs through an accredited, online school.
Source: BLS, Projections Central
Featured Online Nurse Practitioner Programs
Our partner schools offer accredited online nursing programs to help you advance your career while accommodating your schedule. Visit their sites to learn more about program specializations, course offerings, start dates, transfer of credits, availability of financial aid and more.AD
Licensure for Nurse Practitioners in Kansas
Each individual can start their path to becoming an NP in Kansas by earning a graduate degree. NPs must earn a minimum of a master's degree in a clinical area of nursing. Graduate programs must receive approval from the Kansas State Board of Nursing, along with a specialized, programmatic, or institutional accrediting agency listed in the United States Department of Education database.
ALL ADVANCED NURSING EDUCATION PROGRAMS MUST MEET SPECIFIC CURRICULUM REQUIREMENTS REGULATED BY THE STATE'S NURSING BOARD.
All advanced nursing education programs must meet specific curriculum requirements regulated by the state's nursing board. Coursework must focus on healthcare delivery systems, role alignment between RN and advanced practice registered nurse (APRN) roles, theoretical instruction in a specific APRN category, ethical and legal implications of advanced nursing practice, advanced health assessment, advanced pharmacology, and advanced pathophysiology.
Additionally, learners must complete clinical instruction components, which include 500 hours of learning in each clinical track, evaluating diagnostic and assessment findings, performing or ordering diagnostic procedures, and prescribing medication and treatments.
THE KANSAS BOARD OF NURSING FEATURES THE FOLLOWING APRN ROLES: NURSE MIDWIFE, CLINICAL NURSE SPECIALIST, NP, AND REGISTERED NURSE ANESTHETIST.
After completing the educational requirements to become an NP, individuals can obtain national certification in their chosen area of specialization. The Kansas Board of Nursing features the following APRN roles: nurse midwife, clinical nurse specialist, NP, and registered nurse anesthetist. Once candidates satisfy the educational and national certification components, they can apply for their licenses to practice as NPs in Kansas.
Other Requirements for Kansas Nurse Practitioners
The Kansas State Board of Nursing accepts continuing education courses from providers with accreditation from the American Nurses Credentialing Center (ANCC). The board also accepts NetCE courses, which have received joint accreditation from the Accreditation Council for Continuing Medical Education, the American Nurses Credentialing Center, and the Accreditation Council for Pharmacy Education. RNs, licensed practical nurses, and APRNs must complete 30 contact hours every two years.
APRNS WHO HOLD KANSAS RN LICENSURE MUST FILL OUT RENEWAL APPLICATIONS FOR BOTH LICENSES DURING THE RENEWAL PROCESS.
APRNs who hold Kansas RN licensure must fill out renewal applications for both licenses during the renewal process. To renew, professionals must be within their 90-day renewal period and complete a pre-approved 30 hours of continuing nursing education.
For continuing nursing education certificates of completion that do not clearly denote approval for APRNs, professionals must submit their learning objectives for their courses, along with the certificate to prove advanced practice continuing nursing education. The board accepts continuing nursing education from providers who maintain approval by national or state departments of education, along with approved by other state's nursing boards.
INFORMATION FOR OUT-OF-STATE NURSE PRACTITIONERS
Across the United States, NPs experience different prescriptive authority opportunities. In Kansas, prescriptive authority requires the Collaborative Agreement for the APRN Prescriptive Authority for Nonscheduled Legend Drugs. This agreement must occur with a healthcare provider or a supervising physician.
Kansas participates in the nurse licensure compact (NLC), which allows RNs and licensed practical and vocational nurses to hold one multistate license, enabling them to practice in person or via telehealth in their home state and other states participating in the NLC.
Professionals who have never received licenses in Kansas must follow the endorsement application and meet all of its guidelines. Nurses first becoming licensed in Kansas must complete the initial application and follow all of its requirements. Professionals can also pursue a reinstatement application if their license has expired.
Resources for Kansas Nurse Practitioners
Kansas Advanced Practice Nurses Association
Committed to ensuring that the entire state of Kansas can access cost-effective, high-quality healthcare from nurses across specialties, KAPN promotes advanced practice nursing through education, research, and practice.
Kansas State Nurses Association
The Kansas State Nurses Association promotes professional nursing in the state, advocating for the health and well-being of all people in Kansas and promoting safe health standards across settings.
Kansas State Board of Nursing
Dedicated to ensuring the citizens of Kansas experience nursing care from safe, competent nurses who demonstrate competent practice, the Kansas State Board of Nursing offers several licensing opportunities.
Kansas Association of Nursing Students
Featuring events such as annual state conventions, KANS provides members with networking and professional development opportunities.
Kansas Action Coalition
The Kansas Action Coalition aims to transform healthcare through nursing across Kansas. The coalition's members include nursing leaders and stakeholders from business, healthcare groups, and consumer organizations.
Nearby States
Want to enroll in a family nurse practitioner program, but not sure where to start? This list offers a comprehensive look at affordable online nurse practitioner programs.
Ever thought of becoming a psychiatric-mental health nurse practitioner? Here's a list of online psychiatric nurse practitioner programs for nurses considering this career.
Interested in a nurse practitioner career? Explore this guide to discover the steps to become an NP, including required education and credentials.
Take care of your future.
Find the right program for you and advance your education with an online degree.