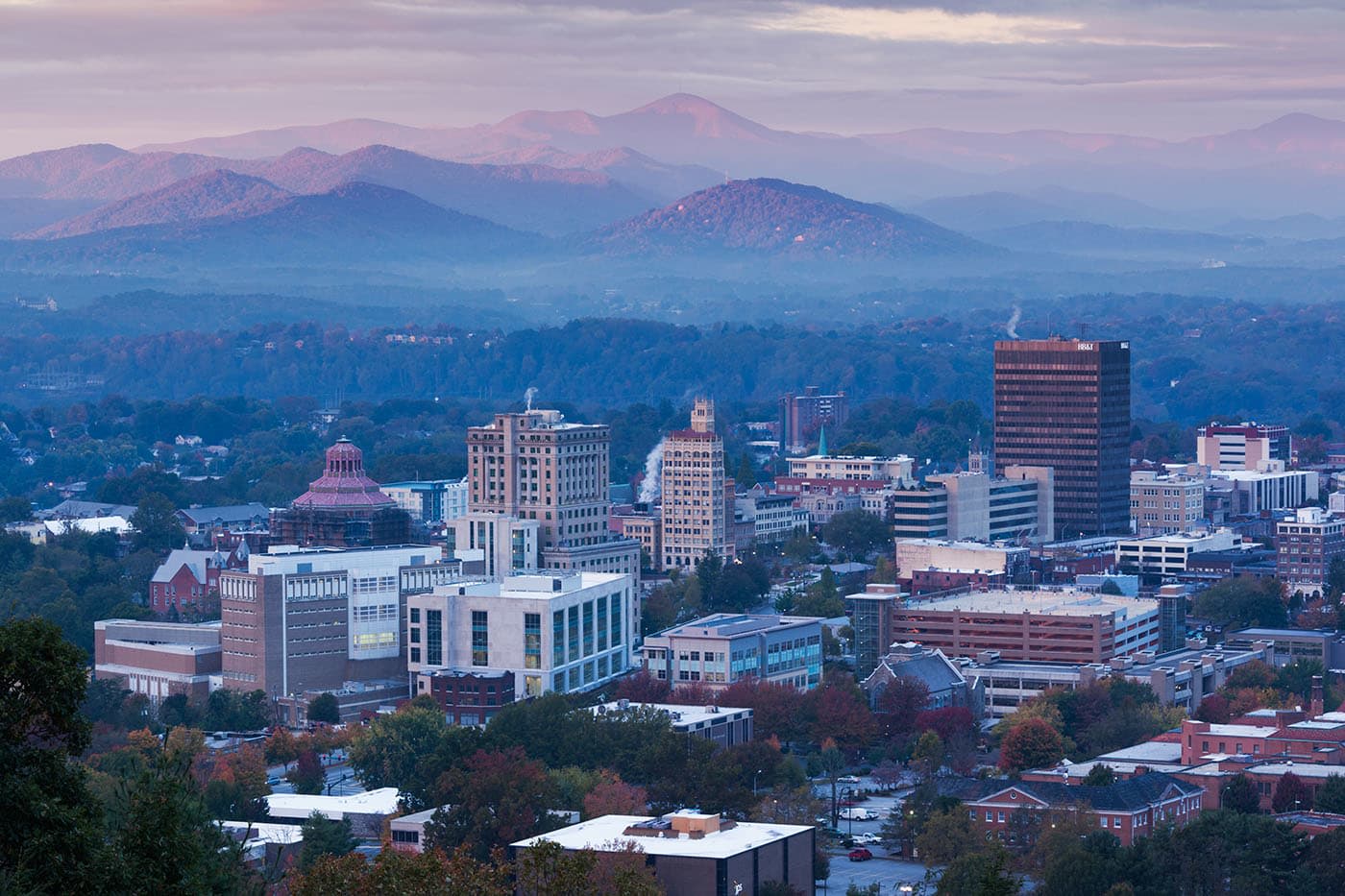 Online NP Programs in California
Nurse practitioners (NPs) diagnose and treat patients within the scope of their states' regulations. California residents adhere to strict standards that include supervision and limited service options. However, NP careers in the state continue to grow and offer lucrative options.
Becoming an NP in California requires extensive education, experience, and licensure. NPs commonly work within specializations, such as pediatrics, mental health, gerontology, women's health, or family practice. Candidates explore specializations and sub-specializations to determine their ideal career path.
California residents interested in NP careers should continue reading for information on certification in the state. Our guide also explores work environments and average salaries for NPs, along with how state residency affects licensure.
Online Nurse Practitioner Programs Based in California
Individuals can earn an associate or bachelor's in nursing to prepare for more advanced degrees. These programs address introductory nursing concepts and include general education and elective courses. Either degree may call for nursing fieldwork. An associate typically takes two years of full-time enrollment, and a bachelor's degree usually requires four years.
Advanced nursing positions, such as NPs, call for a graduate degree. Candidates can earn a master's in the field by investing 2-3 years in nursing coursework and field experiences. Master's programs may reflect specializations like acute care, pediatrics, mental health, or family practice.
Advanced nursing positions, such as NPs, call for a graduate degree.
Admission requirements for master's-level NP programs in California may include a bachelor's in nursing and an RN license. Departments also commonly require each candidate to submit a resume or CV, personal statement, recommendation letters, and GRE scores. Applicants may also take part in an interview.
A master's satisfies California's educational criteria for NPs. However, a candidate who pursues a doctor of nursing practice (DNP) may qualify for leadership positions in healthcare and earn higher salaries. A DNP may also become the standard requirement for all NPs in the United States.
NP programs for California residents usually require some on-campus attendance for intensives.
A DNP in California may require a master's in the field and take three or more years to complete. This degree may also include specializations, such as geriatrics, primary care, or family nurse practice.
NP programs for California residents usually require some on-campus attendance for intensives. Students may also complete in-person clinical practicums at approved locations. Online courses often incorporate synchronous and asynchronous delivery methods like video conferencing and discussion forums. Program details vary among NP programs in California, so students should contact their schools for specific information.
Top Online Nurse Practitioner Programs
Explore programs of your interests with the high-quality standards and flexibility you need to take your career to the next level.
California Nurse Practitioner Career Information
NPs in California average $133,780 per year, which exceeds the U.S. average by more than $23,000. California professionals also earn more, on average, than NPs in Arizona, Nevada, Oregon, or Hawaii. However, the projected growth for NP positions in the state (35.1%) is similar to growth projections for the nation and several nearby states.
California residents can increase their employment chances by earning a DNP. Less than 2% of NPs in the state hold this terminal degree, as compared to nearly 62% of candidates who hold a master's. By comparison, a DNP is less common and provides the top level of education for NPs in the state. Candidates, then, should take advantage of the recent rise in DNP education to earn the degree.
Individuals should also consider high-demand specializations and common work settings for NPs. In particular, nearly one-fourth of California NPs work under physicians in private practices, and over 62% of state candidates find employment in family/individual services.
Source: BLS, Projections Central
Licensure for Nurse Practitioners in California
Candidates must earn a registered nurse (RN) license to pursue NP credentials in California. To earn an RN license, individuals must graduate from nursing programs approved by the California Board of Registered Nursing, which may include associate or bachelor's programs. Applicants with a non-nursing bachelor's degree can still pursue a master's degree in the field.
RN applicants must pass the NCLEX after receiving an authorization to test (ATT). This ATT is issued after the board verifies the candidate's eligibility to test. Each candidate must pay a $200 fee to take the NCLEX and possess up to six hours to complete the exam. Tests can include as many as 265 questions. Aspiring RNs must also undergo a background check and pay a $300-$750 application fee.
To earn an RN license, individuals must graduate from nursing programs approved by the California Board of Registered Nursing, which may include associate or bachelor's programs.
Licensed RNs can pursue the NP certification by completing an approved nursing program. Candidates must obtain a graduate nursing degree, submit the certification application, and pay a $500 fee.
Individuals who graduate from programs outside of California must obtain a national NP certification from an organization like the American Nurses Credentialing Center or the Pediatric Nursing Certification Board (PNCB). These certifications often reflect a specialization, such as psychiatric or acute care, and require relevant fieldwork. Other common criteria for certifications include a standardized test and an application fee.
Other Requirements for California Nurse Practitioners
Individuals interested in NP careers should consider earning national certifications beyond California's NP certification requirement. As an example, the PNCB offers certification in acute and primary care for pediatric settings, along with a mental health specialist credential for pediatrics. Earning two or more of these credentials enhances career opportunities by demonstrating abilities and knowledge in different fields.
Candidates should also apply for an NP furnishing number to extend their service options. This number allows NPs to order medication and certain medical devices. For eligibility, individuals need to complete a pharmacology course and apply with a $400 fee. Candidates must provide other documents, including proof of relevant employment, if they completed the pharmacology course five or more years ago.
To renew credentials, individuals must earn 30 board-approved continuing education hours.
California nursing licenses expire every other year during the month after the individual's birthday. To renew credentials, individuals must earn 30 board-approved continuing education hours. RN license renewal costs $190. Renewing the NP certification requires $150. Candidates must also renew furnishing numbers, which costs $162. All of these fees increase if renewal occurs later.
Information for Out-Of-State Nurse Practitioners
Candidates can apply for RN licenses and NP certification by completing out-of-state programs. For the RN license, out-of-state candidates pay a higher application fee than in-state graduates and must provide fingerprint cards for background checks. Out-of-state applicants for the NP certification must earn a national certification related to nursing.
California also awards credentials by endorsement for licensed or certified professionals in other states. This process requires all steps for California licensure, along with verification of a current license.
States hold different regulations for NPs. In California, NPs can participate in restricted practice, which limits the services they can provide and requires them to work under supervision. This difference may influence a person's decision to work in California since most other states allow more independence and service opportunities for NPs. Individuals should also consider details like prescriptive abilities and insurance requirements to ensure they meet all state requirements.
Resources for California Nurse Practitioners
Nearby States
Want to enroll in a family nurse practitioner program, but not sure where to start? This list offers a comprehensive look at affordable online nurse practitioner programs.
Ever thought of becoming a psychiatric-mental health nurse practitioner? Here's a list of online psychiatric nurse practitioner programs for nurses considering this career.
Interested in a nurse practitioner career? Explore this guide to discover the steps to become an NP, including required education and credentials.
Take care of your future.
Find the right program for you and advance your education with an online degree.