A Day in the Life of a Rural Nurse Practitioner
For city dwellers, rural life can seem like an entirely different world. The pace of life slows down. Neighbors all know each other. Local grocers and family-run businesses replace big-box stores and chain restaurants. The American ideal of small-town life is picturesque, but it is the type of lifestyle that many young people have a hard time envisioning for themselves.
Currently, only about 20 percent of physicians working in rural areas are under 40 years old, and 30 percent are rapidly approaching (or have already passed) retirement age. Due to an aging population and a lack of experienced and trained professionals, there is increasing demand for healthcare professionals in rural areas, leading to a significant opportunity for nurse practitioners to pick up the slack.
According to a study by the University of Michigan, the demand for physicians in rural areas is being filled by nurse practitioners. It is a well-established that physicians, physician assistants, and chiropractors are concentrated in the most affluent areas with already high life expectancies; however, another report found that nurse practitioners may opt for practice in rural and lower-income areas with low life expectancy, following the need rather than the money.
Rural nurse practitioners typically operate with a great deal of autonomy, treating entire families, helping to diagnose and treat acute and chronic illnesses, and providing essential preventative care. And in states with full practice authority, NPs can use the full scope of their training to wear different hats and make a positive impact in the lives of their patients and the overall health of the communities where they work.
Although the idea of rural nursing may call to mind something akin to "Dr. Quinn, Medicine Woman," the reality is that most nurse practitioners (NPs) in rural communities work in good standard clinical environments. Rural nurse practitioners rarely work in hospitals, instead of finding employment at family practice clinics, obstetrician-gynecologist (OB/GYN) offices, and family planning clinics. Depending on their local state, rural NPs may also work with the Indian Health Service (IHS) on Native American reservations. While less common, some rural nurse practitioners can also work in schools, corrections facilities, and in public health services.
The fundamental difference with these clinical environments as compared to nurses who work in more densely populated areas is that rural nurse practitioners often see patients who have traveled 100 miles or more to make it to their appointment. While this may not necessarily change the clinical process, it does put added pressure on NPs to offer as much care as possible, including taking into account how difficult it might be for a patient to attend a follow-up appointment or visit a pharmacy. This clinical challenge is what allows many NPs in rural settings to feel as they are truly using the full spectrum of their knowledge and training.
Because most rural nurse practitioners work with a family practice certification, the patient population they treat can run the gamut. Due to the high demand for healthcare professionals in rural areas and consequent lack of specialists, NPs can expect to see and treat pregnant women, infants, adults, and senior citizens.
Typical Responsibilities for Rural Health NPs
While the exact daily responsibilities will vary according to the type of clinic or office where an NP works, most rural NPs can perform a wide range of tasks. Below are four of the most common types of care rural NPs can expect to perform.
Acute Illness or Injury Treatment
Patients usually visit rural NPs for treatment of general acute illnesses, such as colds and flu, and smaller injuries, such as simple fractures and puncture wounds. Treatment for injuries can include taking and interpreting X-rays, resetting bones, and cleaning, numbing, and suturing wounds. NPs in a rural setting will also order and interpret lab work and other testing.
Chronic Illness Management
Chronic illness management is a significant part of the job. Because rural patients do not have easy access to healthcare professionals, when they do visit a clinic, they want to be provided with everything they need to manage their illness for a longer period. Rural NPs will track symptoms, provide prescription refills, and may even dispense medication, in accordance with state laws.
Preventative Care and Public Health Promotion
Preventative care is one of the most important aspects of the rural NP job description. Many studies have found that when patients have access to preventative care, their health outcomes are significantly better. Rural NPs perform all kinds of preventative care, from routine check-ups to well-woman exams.
Public Health
There is also a public health element to the rural NPs job description. Due to the nature of the environment, a rural NP may be the only health professional a patient comes into contact with for long stretches of time, meaning that education is an important part of the nurse practitioner's job. In addition to sharing instructions on how to manage chronic illness, a rural NP may also help to teach patients how to promote and maintain good health.
Certification for Rural NPs
To work as a nurse practitioner in any capacity, national and state credentialing is required. However, there are no specific licensure requirements for the rural specialty. Many rural nurse practitioners earn their family nurse practitioner national credential through the American Nurses Credentialing Center (ANCC), but some may earn the adult-gerontology acute care or adult-gerontology primary care certification, either of which would be also applicable. Following national certification, an NP may apply for state licensure.
In addition, there are training programs available that are specific to aspiring rural NPs. For instance, the University of Michigan–Flint offers a rural nurse practitioner program that matches NPs with teachers working in rural areas. Students in the program learn specifically about the health disparities between rural and urban populations. Eastern Kentucky University has a similarly specialized program, but it takes place entirely online which may be an ideal choice for nurses that are unable to attend campus courses and want to continue working while they study.
The rural NP position can be quite rewarding for nurses who appreciate a more low-key lifestyle. Not only are rural NPs able to take advantage of the comfort of job security, they also get to treat families and get to know their patients over the long term. In addition, rural NPs have more opportunities to use the spectrum of their training.
There are loan forgiveness programs that are available to nurse practitioners and other healthcare professionals that work in underserved areas. The U.S. Health Resources and Service Administration offers loan forgiveness programs for all healthcare professionals, including NPs, who go to work in Health Professional Shortage Areas (HPSAs). A qualifying job can earn an NP up to $50,000 toward their student loans.
Related Posts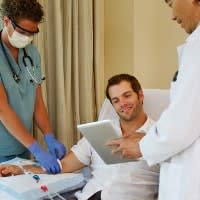 28 December 2018
A lack of access to primary care in the United States is one of the key reasons why the Commonwealth Fund ranks the U.S. as having the worst healthcare system in the affluent world. Looking to the future, the impending primary care provider shortage indicates that this problem is only to going to intensify, particularly in the South and Midwest.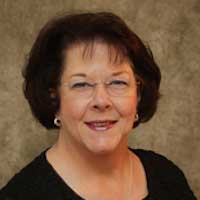 13 December 2018
Given the overwhelming evidence that NPs provide cost-effective, safe healthcare for their patients, it's time for Oklahoma to disabuse itself of unnecessary practice restrictions so that NPs can help alleviate the looming primary care provider shortage.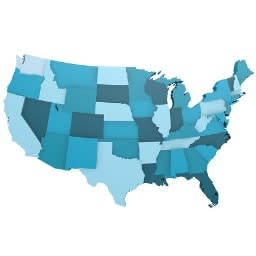 25 October 2018
As a shortage of primary care providers looms on our collective horizon, lack of access to primary care has the potential to get much worse. And, unfortunately, the South is going to be the most heavily impacted.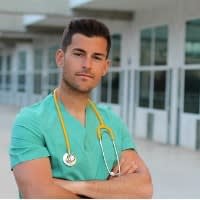 12 October 2018
Nursing has always been a female-driven profession, and male nurses are often the butt of jokes on television and in movies, from Meet the Parents to Friends. That said, the gender roles are softening and there has been a recent upswing in the number of men joining this high-growth career field.
08 October 2018
Primary care is vital to a healthy, thriving population, and essential to a healthcare system that hopes to deliver efficient, cost-effective, and high-quality care to all. The Commonwealth Fund ranks the United States healthcare system last out of those of ten other high-income countries in the world.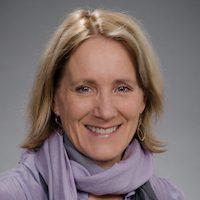 26 September 2018
Nurse practitioners play an important role in healthcare. These licensed clinicians have furthered their education and skills to provide specialized care to their patients. Some nurse practitioners have a particular interest in working with vulnerable populations and have gone above and beyond to serve these groups.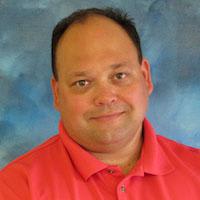 22 August 2018
Nurse practitioners such as Dr. Hemmer are justifiably frustrated with the practice conditions within Missouri. It's no surprise that many NPs finishing their studies choose to practice in other states where it's easier (and more lucrative) to go into business as a relatively independent healthcare provider.
Want to enroll in a family nurse practitioner program, but not sure where to start? This list offers a comprehensive look at affordable online nurse practitioner programs.
Ever thought of becoming a psychiatric-mental health nurse practitioner? Here's a list of online psychiatric nurse practitioner programs for nurses considering this career.
Interested in a nurse practitioner career? Explore this guide to discover the steps to become an NP, including required education and credentials.
Take care of your future.
Find the right program for you and advance your education with an online degree.