5 Reasons to Become a Nurse Practitioner
Across the United States, this week is National Nurse Practitioner Week. All 205,000 nurse practitioners stand together proudly to celebrate the 50th anniversary of their profession. Only 50 years ago, Dr. Loretta Ford, a public health nurse, established the first nurse practitioner school and broke ground on a new, revolutionary profession.
"All across the country, nurse practitioners are serving as a lifeline for patients, many who would otherwise struggle to access care," said David Hebert, Chief Executive Officer of the American Association of Nurse Practitioners (AANP). "It is our hope that these patients, as well as their families, employers and legislators, will join us in recognizing and honoring the national NP community throughout this milestone 50th anniversary year." (AANP NP Week PDF).

It all began in the 1950s, when Dr. Ford envisioned a new role for nurses; a role where they could assess, diagnose, and even treat medical conditions on their own. Like a true trailblazer, her vision was a radical one: at that time, nurses could not even use stethoscopes. Fortunately, her idea was just crazy enough to work. In 1965, Dr. Ford and the University of Colorado started the nation's first nurse practitioner program. This program educated pediatric nurse practitioners with a focus on disease prevention and health promotion. Over the next decade, nurse practitioner schools exploded across the country.

Today, nurse practitioners serve as independently licensed health care providers. They offer an high-quality, cost effective solution to increasing access to healthcare for millions of Americans. There are many reasons why someone might want to become a nurse practitioner: from the intellectual challenge to the ability to save lives. This post outlines five reasons why you might want to pursue a rewarding career as a nurse practitioner.
1. Intellectual Challenge
Nurse practitioner school is no walk in the park, and neither is practicing medicine upon graduation. The intellectual challenge begins with applying to nurse practitioner school and extends throughout a person's career. Those interested in practicing as a nurse practitioner should be prepared for a life of solving complex problems.
Top Online Programs
Explore programs of your interests with the high-quality standards and flexibility you need to take your career to the next level.
Nurse Practitioner School
In order to practice, nurse practitioners earn either a master's or a doctorate degree. Nurse practitioner schools only accept a small percentage of applicants each year. Prior to applying to these schools, applicants must pass a variety of science courses including anatomy, physiology, chemistry, microbiology, nutrition, abnormal psychology, and pathophysiology as well as the rigorous National Council Licensure Examination. Although not a requirement, most nurse practitioners apply with at least 10 years of previous nursing experience.
During nurse practitioner school, students undergo exhaustive course work, high-tech patient case simulations, and extensive clinical practice hours. Most schools require at least 45 credit hours of coursework and hundreds of hours of patient care under the supervision of another nurses practitioner. Courses vary by clinical speciality, but they typically include topics such as advanced pathophysiology, pharmacotherapeutics, diagnostic reasoning, and leadership in practice.
Throughout their education, students develop expertise and leadership in their area of specialty. Nurse practitioner specialties include acute care, adult health, family health, gerontology, neonatal health, pediatrics, psychiatry, or women's health. Students may also pursue a subspeciality that requires extra education and clinical hours. Subspecialities include oncology, immunology, cardiology, dermatology, emergency, endocrinology, gastroenterology, neurology, occupational health, orthopedics, pulmonology, sports medicine, and urology. All coursework and clinical education focuses on a student chosen medical specialty.
Clinical Practice
Upon graduation, nurse practitioner students must pass a national board certification exam. Each exam varies based on specialty, but most consist of 200 questions completed over four hours. For example, students who choose to specialize in psychiatry are required to pass the American Nurses Credentialing Center's psychiatric-mental health computer-based exam. Every five years, nurse practitioners must renew their national certification and demonstrate ongoing competencies.
In clinical practice, nurse practitioners face complex patient presentations. Each patient has a unique history and condition requiring the nurse practitioner to use his or her diagnostic reasoning to solve the case. Nurse practitioners must take a detailed history, conduct a thorough physical exam, and interpret appropriate laboratory and imaging tests. A 2015 study by Pirret, Neville, and La Grow found that nurse practitioners diagnostic reasoning was comparable to that of their physician colleagues. Following diagnosis, nurse practitioners develop individualized treatment plans for each of their patients, which might include prescribing medication and providing health counseling.
2. Autonomy
Nurse practitioners have the opportunity to practice autonomously and start their own private practices. Many self-sufficient and ambitious individuals seek out this profession for these reasons. Presently, 21 states and the District of Columbia allow NPs to practice without physician oversight, and this number is growing every month. Independent practice has certainly reached a tipping point, with more and more state legislatures removing the arcane barriers that prevent nurse practitioners from providing healthcare services.
Research Supporting Independent Practice
Research examining nurse practitioner effectiveness began in 1986 when the United States Office of Technology Assessment compared the practice patterns of nurse practitioners with physicians. This study concluded that nurse practitioners performed as well as physicians in all areas of primary care delivery and patient outcomes. Since this groundbreaking research, study after study has reached similar conclusions. A 2011 systematic review of all nurse practitioner effectiveness research found that nurse practitioners provide effective, high-quality care with outcomes similar or superior to physicians.
The Institute of Medicine and the Robert Wood Johnson Foundation are long-time supporters of nurse practitioners practicing without physician oversight. In their 2010 publication The Future of Nursing, Leading Change, Advancing Health, the Institute of Medicine asserted that states across the nation should remove all legal barriers preventing nurse practitioners from practicing to the full extent of their knowledge and education. Shortly thereafter, the Robert Wood Johnson Foundation established the Campaign for Action, which focuses on establishing independent practice for nurse practitioners across the United States.
Additionally, in March 2014, the United States Federal Trade Commission published their perspective regarding the legal regulation of nurse practitioners. In this paper titled Competition and the Regulation of Advanced Practice Nurses, the FTC stated that nurse practitioner scope of practice restrictions and supervisory agreements with physicians actually impede quality competition, raise prices, and diminish access to care.
Prescriptive Authority
In all 50 states and in the District of Columbia, nurse practitioners safely and effectively prescribe medication. In 49 of these states, they can also prescribe controlled substances such as Xanax, Adderall, and oxycodone. According to the AANP, 97.2% of nurse practitioners prescribe medication, and they write an average of 19 orders per day. The AANP advocates that nurse practitioners should have the ability to prescribe medication as well as durable medical equipment (e. g. wheelchairs and insulin pumps) and adjunct health services (e. g. physical therapy and home health care).
Nurse practitioners can also order and interpret both laboratory and diagnostic tests. They use these tests to help diagnose and manage their patients' medical conditions. Commonly ordered blood tests include a complete blood count, vitamin assays, and liver, kidney, and thyroid function tests. Nurse practitioners might also order and interpret diagnostic tests such as x-rays, ultrasounds, MRIs, CT scans, ECGs, and EEGs.
3. Return on Investment
Nurse practitioners work hard and save lives while earning competitive wages and well-deserved benefits. Nurse practitioner school is also significantly more affordable than medical school, making the opportunity cost even greater. Repeatedly over the past few years, Forbes has ranked nurse practitioner as one of the top-paying jobs for women, and the website Monster continues to include nurse practitioner as one of the best compensated jobs in the country.
Education Costs
In 2010, the AANP conducted a study comparing nurse practitioner school costs with medical school costs. This study found that the total tuition to prepare a primary care nurse practitioner is actually less than one year of medical school tuition. While nurse practitioner school is more affordable, the care provided by primary care nurse practitioners remains equivalent to the care provided by primary care physicians. Specifically, the patient outcomes remain the same whether healthcare is provided by a nurse practitioner who paid $16,000 for his education or a physician who paid much more for his.
Compensation
This year, AANP published their fourth edition of the National Nurse Practitioner Compensation Survey. This survey includes salary and employment benefits data collected from a random sample of 34,000 nurse practitioners across the United States. Average compensation varied by speciality and practice setting; however, for all types of nurse practitioners, the average total income was $108,000, and the average hourly wage was $51 per hour.
According to this study, psychiatric nurse practitioners earned the highest average total income at $132,000, followed closely by neonatal nurse practitioners who earned $123,000. Women's health nurse practitioners earned the lowest average annual income at $101,000. Nurse practitioners in an emergency room or urgent care setting brought in the highest total income at an average of $123,000. Those practicing in a mental health hospital earned the second highest total income at $120,000. Nurse practitioners who practiced in a college health center earned the lowest annual income at around $89,000.
Benefits
In their National Nurse Practitioner Compensation Survey, the AANP also also asked nurse practitioners about their employment benefits. More than 75% of nurse practitioners received paid time off, and more than half of nurse practitioners received paid professional liability insurance, continuing education reimbursement, health insurance, a retirement plan, extra paid time off for conferences, paid sick leave, life insurance, reimbursement for conference fees, and reimbursement for licensure and certification costs. On the other hand, less than half of nurse practitioners received disability insurance, reimbursement for professional organizations, long term care insurance, and reimbursement for scientific journal subscription.
4. Ample Opportunity
Nurse practitioners practice across all healthcare settings from retail clinics to psychiatric hospitals to emergency rooms. They may work for an organization or start their own private practice. Some provide concierge home visits while others offer telemedicine consults. Nurse practitioners also fill non-clinical roles such as professors, researchers, political activists, informaticists, executive leaders, medical writers, renowned speakers, business strategists, and product managers. Without a doubt, the possibilities are endless as a nurse practitioner.
Job Demand
Demand for nurse practitioners is rising unimaginably fast. The United States Bureau of Labor Statistics projects a 31% growth rate for the nurse practitioner profession compared with the average of 11% for all professions. In 2015, nursing remained the most in-demand profession across the country according to Fortune Magazine. Excitingly, this year, nurse practitioner was also ranked the second best job in America by U.S. News and World Report
Merritt Hawkins, a healthcare provider recruitment and consulting firm publishes an annual report on the trends in job demand between nurse practitioners and physicians. Three years ago, nurse practitioners did not even make the list of the top 20 most in-demand medical specialities. As of 2014, they are ranked number 5. According to this study, demand has increased by 320% over the past few years.
Building a Private Practice
Registered nurses who want to start their own business may wish to become a nurse practitioner. Due to their ability to practice without physician oversight, nurse practitioners commonly build their own private practices or consulting firms. The advent of telemedicine and on-demand healthcare has added an additional means for entrepreneurial nurse practitioners to set out on their own. The innovative healthcare company PointNurse, for example, provides the technological infrastructure for nurse practitioners to start their own telehealth practice.
Learn More About Clinical Nurse Leadership Roles
5. An Elite Group
Last year, 17,000 students graduated from nurse practitioner school. If you choose to become a nurse practitioner, you will join an elite group of 205,000 professionals changing the face of modern healthcare delivery. In his book, The Innovator's Prescription, Clayton Christensen called for the creative disruption of healthcare. Christenson offered a comprehensive analysis of strategies that might improve the critical condition of the American health care system and make it affordable. Clearly, nurse practitioners are a pragmatic solution to this crisis.
Doctor of Nursing Practice
In 2001 the Institute of Medicine released their monumental paper, Crossing the Quality Chasm. It was in this publication that they famously stated, "Health care harms patients too frequently and routinely fails to deliver its potential benefits. Indeed, between the health care that we now have and the health care that we could have lies not just a gap, but a chasm."
To ensure patient safety and meet the increasingly complex demands of modern healthcare, the Institute of Medicine called for physician and nurse practitioner education reform. Surprisingly the Institute of Medicine was not concerned with increasing the number of clinical or residency hours. Instead, they encouraged schools to include coursework on translational research, teamwork, and technology. The American Association of Colleges of Nursing headed this fervent call to action by developing the doctor of nursing practice (DNP) degree. The DNP is a groundbreaking degree designed to align perfectly with the Institute of Medicine's education reform. It includes additional coursework in the fields of informatics, health policy, and leadership to cultivate a holistically prepared nurse practitioner. To date, there are over 120 accredited DNP programs in the United States with enrollment growing rapidly.
American Association of Nurse Practitioners
As a nurse practitioner or nurse practitioner student, you can join the AANP. The AANP is, "The Voice of the Nurse Practitioner," and they provide advocacy efforts, annual conferences, and online continuing education. Nurse practitioners may list their businesses on the AANP's Nurse Practitioner Finder, and others may hunt for jobs using the JobCenter. The AANP offers free access to important publications including the SmartBrief, The Journal for Nurse Practitioners, and The Journal of the American Association of Nurse Practitioners. Membership also includes discounted professional liability insurance and long-term care plans. Employed nurse practitioner's dues are $125 per year whereas a nurse practitioner student's dues are only $55 per year.
Conclusion
Becoming a nurse practitioner is full of perks: increased autonomy, prescriptive authority, high return on investment, competitive compensation, and endless opportunities. While the path to board certification is challenging, it is also exciting; as a nurse practitioner, you will join an elite group of revolutionaries that are becoming the face of modern medicine. During the festivities of National Nurse Practitioner Week consider your possibilities, and do not be afraid to start your future as a nurse practitioner!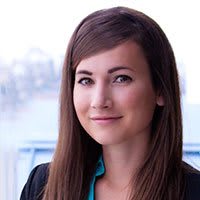 Dr. Melissa DeCapua, DNP, PMHNP-BC
Author
Melissa DeCapua is a board-certified psychiatric nurse practitioner who graduated from Vanderbilt University. She has a background in child and adolescent psychiatry as well as psychosomatic medicine. Uniquely, she also possesses a bachelor's degree in studio arts, which she uses to enhance patient care, promote the nursing profession, and solve complex problems. Melissa currently works as the Healthcare Strategist at a Seattle-based health information technology company where she guides product development by combining her clinical background and creative thinking. She is a strong advocate for empowering nurses, and she fiercely believes that nurses should play a pivotal role in shaping modern health care. For more about Melissa, check out her blog www.melissadecapua.com and follow her on Twitter @melissadecapua.
Related Programs
Related Posts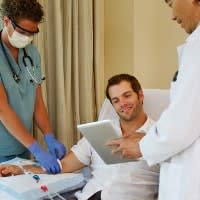 A lack of access to primary care in the United States is one of the key reasons why the Commonwealth Fund ranks the U.S. as having the worst healthcare system in the affluent world. Looking to the future, the impending primary care provider shortage indicates that this problem is only to going to intensify, particularly in the South and Midwest.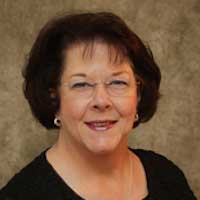 Given the overwhelming evidence that NPs provide cost-effective, safe healthcare for their patients, it's time for Oklahoma to disabuse itself of unnecessary practice restrictions so that NPs can help alleviate the looming primary care provider shortage.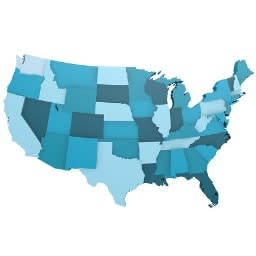 As a shortage of primary care providers looms on our collective horizon, lack of access to primary care has the potential to get much worse. And, unfortunately, the South is going to be the most heavily impacted.
Want to enroll in a family nurse practitioner program, but not sure where to start? This list offers a comprehensive look at affordable online nurse practitioner programs.
Ever thought of becoming a psychiatric-mental health nurse practitioner? Here's a list of online psychiatric nurse practitioner programs for nurses considering this career.
Interested in a nurse practitioner career? Explore this guide to discover the steps to become an NP, including required education and credentials.
Take care of your future.
Find the right program for you and advance your education with an online degree.