Nurse Practitioner Scope of Practice
As of August 2016, 21 states and the District of Columbia have granted nurse practitioners (NPs) the ability to practice independently without physician oversight. Nurse practitioners across the country can prescribe medication (including controlled substances), sign death certificates, order physical therapy, and conduct telehealth visits (AANP).
Ample scientific research has demonstrated that nurse practitioners provide safe, high-quality, cost-effective care equal to that of physicians. For example, Nursing Economics (2011) published a systematic review of advanced practice nurse outcomes between 1990 and 2008, comparing nurse practitioner care with physician care and found no difference in patient satisfaction or patient health outcomes.
Numerous organizations including the Institute of Medicine, Federal Trade Commission, Robert Wood Johnson Foundation, and the American Association of Retired Persons support nurse practitioners. These organizations have independently reviewed research regarding the nurse practitioner profession, and have advocated for expanded practice. Furthermore, the American Association of Nurse Practitioners (AANP 2016) reported that malpractice rates among NPs are impressively low. Only 1.9 percent of NPs have been named as the primary defendant in a lawsuit.
Two terms often associated with nurse practitioners are "scope of practice" and "independent practice." These terms refer to what nurse practitioners can and can't do and they vary across states. These terms are similar and should be understood by nurse practitioners and other healthcare providers alike.
What is Scope of Practice?
You'll often hear the term "scope of practice" in relation to nurse practitioners. Scope of practice refers to the procedures, actions, and processes that a health care provider is legally permitted to perform or follow within the terms of their professional license. Scope of practice varies by state for each healthcare provider. Some states permit a liberal scope of practice for nurse practitioners, while others restrict nurse practitioners by requiring physicians to oversee what they do.
It's important to note that although scope of practice for nurse practitioners varies by state, all nurse practitioners are educated to practice independently. Regardless of the state in which a nurse practitioner school is located, its NP students are trained to provide patient care without physician oversight.
The American Association of Nurse Practitioners (AANP) clearly and succinctly defines a nurse practitioner's scope of practice:
"Nurse practitioners are licensed, independent practitioners who practice in ambulatory, acute and long-term care as primary and/or specialty care providers. Nurse practitioners assess, diagnose, treat, and manage acute episodic and chronic illnesses. Nurse practitioners are experts in health promotion and disease prevention. They order, conduct, supervise, and interpret diagnostic and laboratory tests, prescribe pharmacological agents and non-pharmacologic therapies, as well as teach and counsel patients, among other services.
As licensed, independent clinicians, Nurse practitioners practice autonomously and in coordination with healthcare professionals and other individuals. They may serve as healthcare researchers, interdisciplinary consultants, and patient advocates. Nurse practitioners provide a wide-range of healthcare services to individuals, families, groups, and communities."
The scope of practice varies significantly between nurse practitioners and registered nurses (RN). An RN is permitted to make a nursing diagnosis and implement a nursing treatment, which might include health education and case management. A nurse practitioner's scope of practice, on the other hand, includes medical diagnosis and treatment, which might include prescription medication, diagnostic imaging, and counseling.
The scope of practice varies only slightly between a nurse practitioner and a physician in "full practice" regions, which are discussed in the section below. Often the biggest difference between the two is that physicians are permitted to make any medical diagnosis and prescribe any treatment, whereas nurse practitioners must remain within their medical specialty. The Institute of Medicine and the National Council of State Boards of Nursing (NCSBN) recommend this model with its relatively generous scope of NP responsibilities. By contrast, NPs in "restricted practice" areas have a relatively limited scope of practice compared to physicians and require more oversight (AANP Aug. 2016).
A detailed analysis comparing physician and nurse practitioner scope of practice can be found Chapter 2 of Dr. Carolyn Buppert's Nurse Practitioner's Business Practice and Legal Guide Fifth Edition. Also, detailed position papers on the NP state scope of practice, relative cost-effectiveness of services, and the quality of outcomes compared to doctors can be found on the AANP website.
What is Independent Practice?
In the context of medicine, independent practice refers to a nurse practitioner's ability to provide patient care without mandated oversight from a physician. A nurse practitioner who practices independently can assess, diagnose, and treat a patient without physician involvement. A nurse practitioner without independent practice rights must maintain a written, legal document signed by one or more physicians agreeing to particular conditions for practice.
The degree of nurse practitioner independence from physicians relies on state laws, which vary across the country. The AANP classifies each state by full practice (independent), reduced practice (partially independent), and restricted (non-independent):
Full Practice: "State practice and licensure law provides for all nurse practitioners to evaluate patients, diagnose, order and interpret diagnostic tests, initiate and manage treatments—including prescribe medications—under the exclusive licensure authority of the state board of nursing." Examples of independent states include Oregon, Vermont, Maine, and Arizona.
Reduced Practice: "State practice and licensure law reduces the ability of nurse practitioners to engage in at least one element of NP practice. State law requires a regulated collaborative agreement with an outside health discipline in order for the nurse practitioner to provide patient care or limits the setting or scope of one or more elements of NP practice." Examples of partially independent states include Ohio, Pennsylvania, Utah, and Kentucky.
Restricted Practice: "State practice and licensure law restricts the ability of a nurse practitioner to engage in at least one element of nurse practitioner practice. State requires supervision, delegation, or team-management by an outside health discipline in order for the NP to provide patient care." Examples of non-independent states include Texas, Florida, South Carolina, and Tennessee.
Campaign for Consensus
Unfortunately, the scope of practice for nurse practitioners varies by state. As a result, the National Council of State Boards of Nursing has launched the Campaign for APRN Consensus, an initiative to assist states in equalizing their nurse practitioner laws. The term APRN refers to "advanced practice registered nurse," which encompasses nurse practitioners, nurse midwives, nurse anesthetists, and clinical nurse specialists.
The Campaign aims to align state laws with the current, accepted model for nurse practitioner regulation, licensure, education, and certification. The goal of the Campaign is to help consumers, employers, and healthcare professionals to clearly understand the preparation and scope of practice of nurse practitioners.
Specifically, the Campaign encourages all states to adopt these rules:
Recognition of the title "nurse practitioner"
Licensure as an RN and as an NP
Graduate or postgraduate education from an accredited institition
Board-issued certification in a medical specialty
Independent practice
Independent prescribing
Going Forward
Using the Campaign for Consensus as a guide, the nurse practitioner profession desires to attain independent practice in all 50 states. This process has been ongoing for decades now, with many victories and defeats. As mentioned above, 21 states and the District of Columbia have granted nurse practitioners independent practice. The battle, however, continues uphill. Nurse practitioners in California lost their fight for independent practice in mid-2016 when State Senator Ed Hernandez (D-West Covina) was forced to withdraw his bill which would have expanded the NP scope of practice. A similar initiative (SB 491) was defeated in 2013 (California Medical Association).
Regardless of your political persuasion or healthcare background, you can get involved in fighting for nurse practitioner rights and autonomy.
If you're a nurse practitioner or nurse practitioner student, join and donate to the American Nurses Association (ANA), the American Association of Nurse Practitioners (AANP), and your local nurse practitioner organization. Right now there are over 680 bills in state legislatures across the United States. As a member of the AANP, you can follow, support, and access up-to-date information on all these bills in the State Legislation Tracking Center.
Nurse practitioners and others can contact their members of congress to cosponsor these three major bills:
The Home Health Care Planning Improvement Act(S. 578 / H.R. 1342), which will allow nurse practitioners to sign home health plans of care.
The ACO Assignment Improvement Act of 2015(S. 2259), which allows the assignment of nurse practitioner patients to Medicare Shared Savings ACOs.
The Veterans Health Care Staffing Improvement Act(S. 2279 / H.R. 4134), which authorizes nurse practitioners to practice without physician oversight in all VA hospitals regardless of state laws.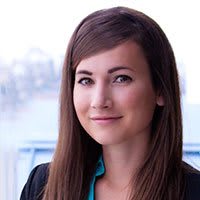 Dr. Melissa DeCapua, DNP, PMHNP-BC
Author
Melissa DeCapua is a board-certified psychiatric nurse practitioner who graduated from Vanderbilt University. She has a background in child and adolescent psychiatry as well as psychosomatic medicine. Uniquely, she also possesses a bachelor's degree in studio arts, which she uses to enhance patient care, promote the nursing profession, and solve complex problems. Melissa currently works as the Healthcare Strategist at a Seattle-based health information technology company where she guides product development by combining her clinical background and creative thinking. She is a strong advocate for empowering nurses, and she fiercely believes that nurses should play a pivotal role in shaping modern health care. For more about Melissa, check out her blog www.melissadecapua.com and follow her on Twitter @melissadecapua.
Related Posts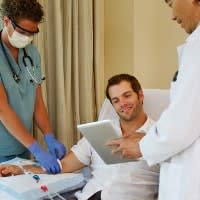 28 December 2018
A lack of access to primary care in the United States is one of the key reasons why the Commonwealth Fund ranks the U.S. as having the worst healthcare system in the affluent world. Looking to the future, the impending primary care provider shortage indicates that this problem is only to going to intensify, particularly in the South and Midwest.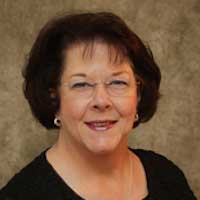 13 December 2018
Given the overwhelming evidence that NPs provide cost-effective, safe healthcare for their patients, it's time for Oklahoma to disabuse itself of unnecessary practice restrictions so that NPs can help alleviate the looming primary care provider shortage.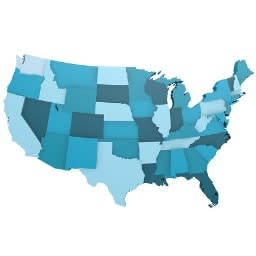 25 October 2018
As a shortage of primary care providers looms on our collective horizon, lack of access to primary care has the potential to get much worse. And, unfortunately, the South is going to be the most heavily impacted.
Many students prefer online nursing schools and programs, which offer learners considerably more flexibility and autonomy than traditional, on-campus programs. This list outlines some of the best online nursing programs.
Do you want to fast-track your path to becoming a nurse practitioner? Here are the best accelerated nurse practitioner programs you can find online.
Nursing is riddled with various roles, career paths, and backgrounds. There is no one way to become a nurse, and there are so many different kinds of these invaluable healthcare...
Take care of your future.
Find the right program for you and advance your education with an online degree.