Psychiatric NP vs Psychiatrist
Psychiatric mental health nurse practitioners (PMHNP) and psychiatrists have similar job duties. They both assess, diagnose, and treat those with mental health conditions and work closely with patients to prevent, identify, and manage symptoms resulting from psychiatric or substance disorders. Both clinicians are experts in psychopharmacology, and they each possess an in-depth knowledge of psychiatric medications and how to prescribe them effectively.
However, the paths that these professionals to become licensed and certified varies. Psychiatrists are physicians who typically attend a four-year medical school program and graduate to become either a medical doctor (MD) or a doctor of osteopathy (DO). They then choose to specialize in psychiatry by attending a two- to four-year residency program that focuses on mental healthcare.
Psychiatric nurse practitioners, on the other hand, typically attend a four-year nursing program, become a registered nurse, then choose to become a psychiatric nurse practitioner by completing a two- to four-year nurse practitioner program that focuses on mental healthcare.
What's more, the laws governing nurse practitioners responsibilities vary by state. For example, in Washington, psychiatric nurse practitioners provide all the same services as psychiatrists. However, in states like Alabama or Florida, laws prevent nurse practitioners from providing some forms of care.
Specifically, states like Alabama and Florida require a psychiatrist to co-sign an involuntary commitment form—i.e., a document completed by a nurse practitioner that sends a patient to a psychiatric hospital after a suicide attempt—for it to be processed. In states like Washington, a physician co-signature is not necessary. It should be noted that all nurse practitioner schools educate nurse practitioners to perform independently, although laws in some states require varying levels of oversight from physicians.
The table below includes additional information that compares and contrasts these professionals.
Featured Online Programs
Find a program that meets your affordability, flexibility, and education needs through an accredited, online school.
Side-by-Side Comparison: Psychiatric NP vs. Psychiatrist
Psychiatric Nurse Practitioner
Psychiatrist
Education
Psychiatric nurse practitioners typically earn a bachelor of science in nursing (BSN), which takes four years. After, they attend a psychiatric nurse practitioner program, completing either a master of science in nursing (MSN) or a doctor of nursing practice (DNP) degree.
Psychiatrists enter medical school after completing a four-year bachelor's degree in a relevant field. Upon graduating as either a medical doctor (MD) or doctor of osteopathy (DO), they complete a two- to four-year residency program focused on psychiatry.
Job Duties
PMHNPs assess, diagnose, and treat mental health and substance abuse disorders. This typically includes medication prescription and management along with psychotherapeutic interventions.
Psychiatrists and psychiatric nurse practitioners essentially perform the same job duties; however, some states have enacted laws that require psychiatrists to review or co-sign documents completed by psychiatric nurse practitioners.
Subspecialties
There are no formal subspecializations for psychiatric nurse practitioners. However, they can work in subspecialty clinics that focus on children and adolescents, geriatrics, addiction, pain management, consultation-liaison, and forensics, among others.
Psychiatrists can subspecialize in children and adolescents, geriatrics, substance abuse, consultation-liaison, emergency, military, and forensics, among others.
Salary
According to the United States Bureau of Labor Statistics (BLS 2017), the average annual salary for a nurse practitioner $107,480. The American Association of Nurse Practitioners (AANP 2015) compensation survey found that nurse practitioners specializing in psychiatry earn an average annual income of $132,115.
According to the BLS (2017), the average annual salary for a psychiatrist is $216,090.
Common Practice Settings
Outpatient clinics, medical hospitals, psychiatric hospitals, emergency rooms, homeless shelters, and prisons, among others.
Psychiatrists and psychiatric nurse practitioners work in all the same types of practice settings.
Professional Organizations
American Association of Nurse Practitioners
Doctors of Nursing Practice
American Psychiatric Nurses Association
American Medical Association
American Psychiatric Association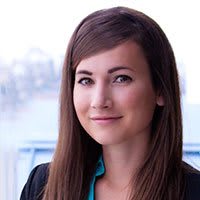 Dr. Melissa DeCapua, DNP, PMHNP-BCAuthor
Melissa DeCapua is a board-certified psychiatric nurse practitioner who graduated from Vanderbilt University. She has a background in child and adolescent psychiatry as well as psychosomatic medicine. Uniquely, she also possesses a bachelor's degree in studio arts, which she uses to enhance patient care, promote the nursing profession, and solve complex problems. Melissa currently works as the Healthcare Strategist at a Seattle-based health information technology company where she guides product development by combining her clinical background and creative thinking. She is a strong advocate for empowering nurses, and she fiercely believes that nurses should play a pivotal role in shaping modern health care. For more about Melissa, check out her blog www.melissadecapua.com and follow her on Twitter @melissadecapua.
Related Programs
Related FAQs
Related Posts
As it turns out, being a psychiatric nurse practitioner prepares you very well for being a user researcher. Dr. DeCapua shares that psychiatric evaluations teach you how to quickly build rapport with users and more deeply understand their motivations and unmet needs.
PMHNPs offer a holistic approach to illness, paying thought to both physical and mental health considerations; diagnosing psychiatric problems and illnesses; prescribing medications; offering counseling and therapy; developing multi-pronged treatment plans; coordinating care between varied healthcare professionals; and educating patients and families on psychiatric conditions. Despite mounting evidence that NPs provide safe, cost-effective healthcare, there has still been significant opposition—particularly from physician groups—against expanding "full practice authority" to NPs across the country.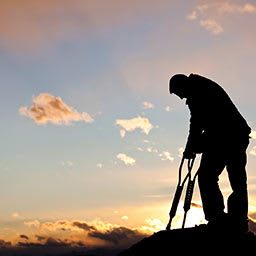 An introduction to PTSD for nurse practitioners and nursing students by psychiatric NP, Dr. Melissa DeCapua.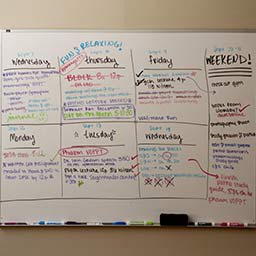 See what it is really like to be an NP student in this fun, visual walkthrough of psychiatric nurse practitioner school, from Dr. Melissa DeCapua.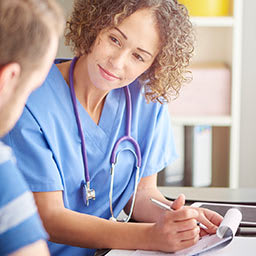 Working as a consultation-liaison psychiatric nurse practitioner was by far the most dynamic and challenging clinical job I have ever held. I treated conditions I thought I would only ever read about. I faced some of the darkest, strangest, most peculiar moments of my career. Through this post, I would like to introduce you to the field of psychosomatic medicine, and compel even the only slightly curious to seek out this unique and rewarding psychiatric subspecialty.
Want to enroll in a family nurse practitioner program, but not sure where to start? This list offers a comprehensive look at affordable online nurse practitioner programs.
Ever thought of becoming a psychiatric-mental health nurse practitioner? Here's a list of online psychiatric nurse practitioner programs for nurses considering this career.
Interested in a nurse practitioner career? Explore this guide to discover the steps to become an NP, including required education and credentials.
Take care of your future.
Find the right program for you and advance your education with an online degree.