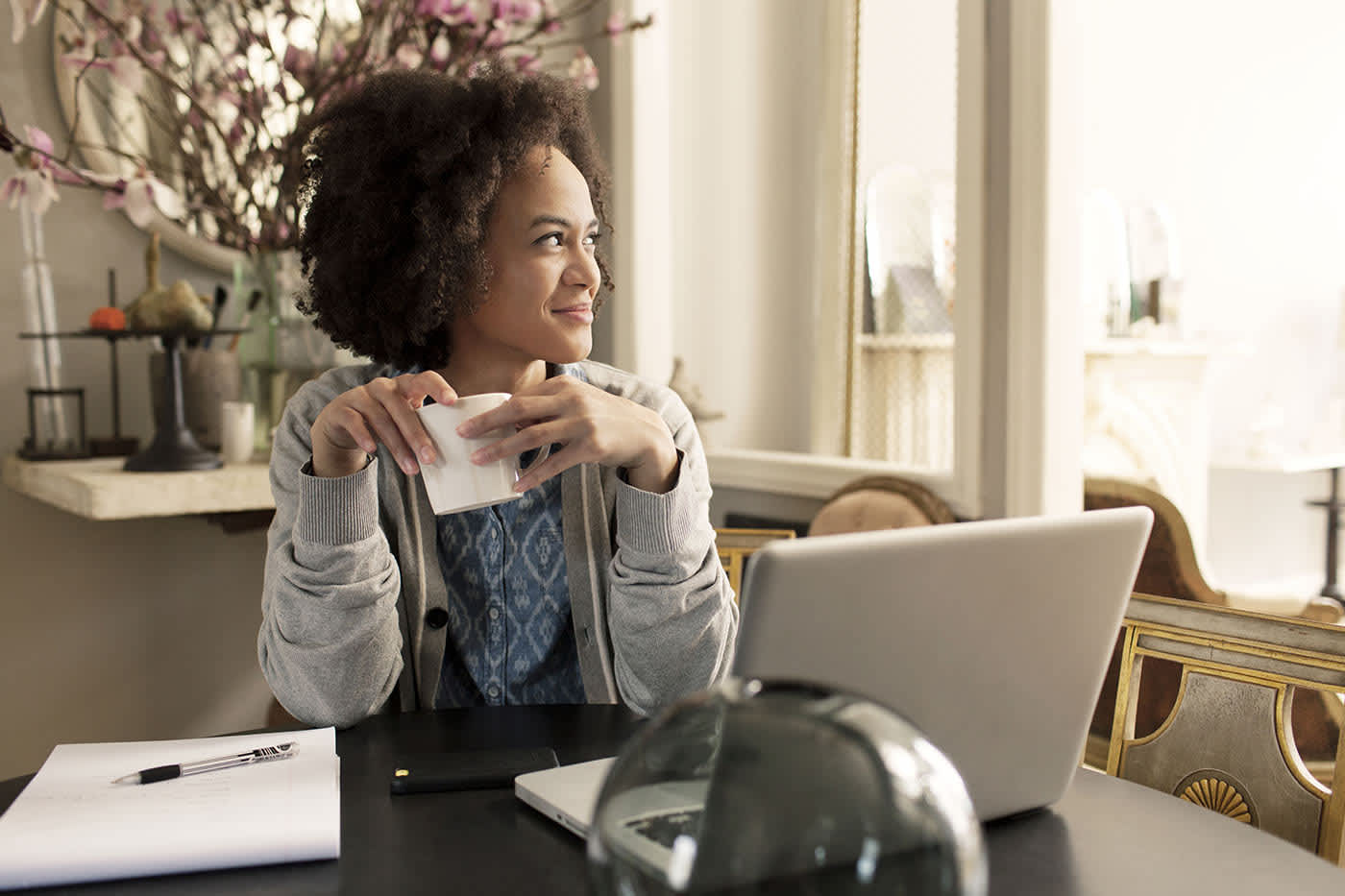 Online NP Programs with Winter Starts – December, January, February
With an anticipated 36 percent increase in job openings between 2016 and 2026, the nurse practitioner (NP) profession is growing five times faster than the national average. Nurses who are looking to specialize in working with a specific population, earn higher wages, and take advantage of the projected occupational growth can become NPs without having to move or discontinue practice because there is a growing number of high-quality online NP programs. While most online NP programs start in the fall, there are many programs with winter December, January, and February start-dates.
Online NP programs are often designed with the working registered nurse (RN) in mind. They provide flexibility through distance-based coursework that can be completed with temporal and geographic flexibility. Similar to their on-campus counterparts, online NP programs generally require 500 or more supervised clinical hours, which are completed at approved facilities close to a student's home.
Some online NP programs have on-campus requirements. However, these face-to-face sessions are designed to be minimally disruptive to the lives of busy working RNs. Most online NP programs also offer full- and part-time enrollment, allowing students to take the amount of coursework that works best according to their work and life schedules.
In addition to flexibility of scheduling, online NP programs fit a wide range of current RN experience. Most commonly, RNs with a BSN in nursing can gain acceptance to the majority of online NPs programs, but there are other options for RNs with differing levels of education. Online RN-to-MSN programs enable RNs with associate degrees or hospital diplomas to earn their BSN on their way to becoming NPs.
Many master's-level NP programs will consider the portfolio of an RN who has a bachelor's in a discipline outside of nursing as well. Furthermore, nurses who already have an MSN can find a pathway to a new specialization through post-master's certificate programs, which are often faster to compete than a full MSN program.
Read on learn about the compelling and experienced professors training the next generation of NPs, as well as examples of online NP programs with winter start dates.
Featured Online Programs
Find a program that meets your affordability, flexibility, and education needs through an accredited, online school.
Professors to Know in Online NP Programs with Winter Starts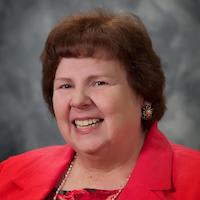 Margaret Andrews, PhD – University of Michigan–Flint
Dr. Margaret Andrews has been a professor of nursing at the University of Michigan-Flint and the school's director since 2006. She is a certified transcultural nurse and a transcultural nursing scholar. Her professional career is committed to workforce diversity and cultural competency development. She is the co-director and director of projects funded by the Health Resources and Services Administration (HRSA) that are promoting cultural competencies at all levels of nursing education, with the goal of eliminating health disparities.
Having studied, practiced, and consulted all over the world, Dr. Andrews is also an influential author and scholar in the realm of transcultural nursing. She co-authored Transcultural Concepts in Nursing Care (7th Edition) and was the founding editor for the Online Journal of Cultural Competence in Nursing and Healthcare. Dr. Andrews has a BSN from St. John College, an MSN in pediatric nursing from Case Western Reserve University, and a doctoral degree in transcultural nursing and nursing educational administration from the University of Utah.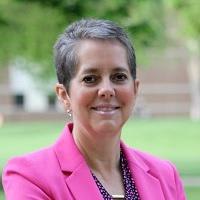 Beth Dekoninck, DNP – Indiana Wesleyan University
Dr. Beth Dekoninck has been an associate professor of graduate nursing at IWU since 2012. As a NP, she specializes in family care, and her research interests include skin cancer, spirituality, obesity, and global health and missions. She served as the primary investigator on a multinational study regarding how advanced practice nurses integrate spiritual care into clinical practice.
In her almost two decades of clinical practice, Dr. Dekoninck has worked at hospitals, emergency rooms, in urgent care, and in clinics outside of the United States. In addition to her work at IWU, Dr. Dekoninck is an associate professor at the University of St. Francis and vice president of the Board on the Indiana State Board of Nursing. She has a BSN from Georgia Baptist College of Nursing, an MSN from Emory University, and a doctoral degree in nursing practice from Vanderbilt University.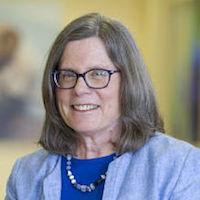 Jane Grassley, PhD – Boise State University
Dr. Jane Grassley is a professor and the distinguished Jody DeMeyer Endowed Chair for Nursing at Boise State University's nursing school. Dr. Grassley's research interest is the promotion of breastfeeding, with current research projects including the evaluation of breastfeeding interventions by nurses and grandmothers. Throughout her tenure at Boise State, Dr. Grassley has taught classes about nurse management and leadership, as well as the advanced principles of population health nursing. Dr. Grassley has received several professional awards and honors, including the Marilyn Bagwell award for enhancement of teaching or service and the excellence in faculty research award from the College of Health Sciences at Boise State. Notably, she is also a Friends of Nursing Innovation Scholar.
Featured Online NP Programs with Winter Start Dates
The Simmons School of Nursing Health Sciences offers two online family nurse practitioner programs with winter starts. The master of science family nurse practitioner (MSN-FNP) program enables practicing RNs with a bachelor's degree to gain the knowledge and clinical expertise required to provide holistic care to a diverse patient-set in a variety of clinical environments. The RN-to-FNP program offers the same opportunity to licensed RNs with an ADN or nursing diploma.
The MSN-FNP program is a 48-credit program, while the RN-to-MSN program consists of 68 credits. Examples of courses in both tracks include primary care nursing of the childbearing family, advanced pharmacology across the lifespan, health promotion, and the healthcare system. Both programs have cohorts beginning in January.
While most coursework for the two programs occurs online, all students are expected to attend a three-day clinical immersion experience in Boston, Massachusetts during their studies. No GRE scores are required for admission into either program, although GRE scores may be accepted to strengthen an MSN-FNP application. In addition, the MSN-FNP program requires the successful completion of a three-credit course in statistics and health assessment. While there is no specific experience necessary for admission, letters of recommendation from clinical supervisors are needed.
Location: Boston, Massachusetts
Accreditation: Commission on Collegiate Nursing Education (CCNE)
Tuition: $1,385 per credit
Program length: 18 months for the full-time MSN; 30 months for the full-time RN-to-MSN
Indiana Wesleyan University (IWU) offers three main online NP program pathways: an MSN program (family nurse practitioner and psychiatric mental health specializations), a post-master's certificate (FNP), and an MSN-to-DNP program. (Please note that the DNP program does not offer a winter start date.)
All programs focus in the interconnectedness of theory, research, and evidence-based practice, and prepare students to meet needs for care both domestic and global.
The MSN program can be completed in 49 credits; the post-master's certificate consists of 27 credits; and the DNP program has 31 credits. Coursework in the MSN and post-master's certificate programs includes the introduction to professional development for advanced practice in primary care nursing, ethics and health policy, theoretical foundations for advanced nursing practice, and biostatistics and epidemiology. Both of these programs can be completed online, apart from the advanced health status assessment course, which must be completed onsite in Greenwood, Indiana or Florence, Kentucky.
GRE scores are not required for admission into any of the programs, but a minimum 3.0 GPA in BSN studies is required for the MSN. Applicants must also show proof of at least one year or 500 hours of direct care with patients. Prospective students who have a non-nursing bachelor's may apply if they have ten years experience in nursing practice and can provide a $200 portfolio review fee. Please note that an MSN from an accredited program is required for the post-master's certificate and DNP pathways.
Location: Marion, Indiana
Accreditation: Commission on Collegiate Nursing Education (CCNE)
Tuition: $650 per credit
Program length: 2.5 years for the MSN; ten months for the post-master's certificate
FNU offers full- and part-time online programs that prepare students to become women's healthcare nurse practitioners, family nurse practitioners, nurse-midwives, or psychiatric mental health nurse practitioners. Students can enroll in a MSN, post-graduate certificate, or DNP program with one of these specialties.
The school also offers an RN-to-MSN bridge program for practicing RNs with an ADN. Specifically designed for practicing nurses who do not wish to relocate, FNU's focus is on training professionals who can work with women and families in rural and underserved populations. Another unique facet of FNU's programming is the possibility to earn a DNP without reapplication following the completion of an MSN or post-graduate certificate (PGC).
The MSN ranges between 58 and 64 credits, depending on specialty, and the PGC ranges between 30 and 36. The nurse-midwifery program is the most credit-intensive and the women's healthcare track is the least. The bridge year for ADN-to-MSN students is 22 additional credits, and those who wish to continue to a DNP will complete 19 additional credits.
Coursework at FNU across the various specialization includes psychiatric care of serious mental illness and vulnerable populations, antepartum complications and comprehensive postpartum care, principles of independent practice, and advanced midwifery care of childbearing women and newborns.
While all coursework is completed online, there are two required on-campus experiences at the MSN level: a four-day orientation at commencement of programming, and a five-day clinical skills intensive (three days for the psychiatric mental health speciality) after completing the first two levels on online coursework. RN-to-MSN students have one additional on-campus requirement between the completion of their introductory year and the commencement of the MSN program.
No GRE scores are required for admission. Applicants must have a 3.0 GPA from the previous degree earned, and all applicants must have one year of nursing experience. Nurses with a bachelor's degree outside of nursing can apply for admission into the MSN with the submission of a portfolio. Student applying to the MSN program must have successfully completed a standalone three-credit physical assessment course.
Location: Hyden, Kentucky (Versailles, Kentucky in 2019)
Accreditation: Accreditation Commission for Education in Nursing (ACEN) and Accreditation Commission for Midwifery Education
Tuition: $580 per credit
Program length: Eight to 11 terms for the MSN; 77 weeks for the PGC
BSU offers an online MSN in adult gerontology (AGNP) with acute care and primary care specializations. The program at BSU is designed to prepare graduates to integrate theory and practice, conduct research, and develop advanced clinical skills in the realm of adult and geriatric care.
Examples of coursework in BSU's program includes diagnosis and management of adult/geriatric health and illness, acute care procedure and diagnostics for the advanced practice nurse, leadership for advanced nursing practice, and primary care management of adult/geriatric health and illness. Both specializations require 50 course-hours for completion.
While most coursework can be completed online, students are required to complete three on-campus intensives at Boise State during the summer, each lasting seven to ten days. GRE scores are not required for admission into the program, but applicants are expected to demonstrate a minimum 3.0 undergraduate or graduate GPA.
Prospective students must have completed one undergraduate statistics and one undergraduate research course with a grade of "C" or better within five years prior to admission. Applicants to the acute care program are required to have one year experience working in the intensive care unit (ICU), critical care unit (CCU), emergency room (ER), or similar critical care environment. Preference is given to primary care applicants with one year of direct adult patient care.
Location: Boise, Idaho
Accreditation: Commission on Collegiate Nursing Education (CCNE)
Tuition: $750 per credit
Program length: Three years
Prospective students interested in becoming NPs through UM–Flint can do so by enrolling in the school's RN-to-MSN pathway, MSN-FNP program, or a post-master's certificate in psychiatric mental health or adult gerontology acute care. UM–Flint offers programming designed to matriculate highly-qualified professionals who can provide exceptional primary care and lead and educate other nursing professionals.
UM–Flint boasts a 95 to 100 percent pass rate for first-time Nurse Practitioner Certification exams, hands-on learning, and a range of research opportunities. Coursework includes the advanced practice nursing care of persons across the lifespan with psychiatric mental health concerns; primary care of adolescents, adults, and elders; legal and moral decisions in nursing and healthcare for RNs; and management of acute and chronic problems across the lifespan.
The MSN-FNP program is 47 credits and the RN to MSN program requires an additional 30 undergraduate credits. The certificates vary in credits, with the psychiatric mental health track consisting of 24 to 27 credits and the adult gerontology acute care consisting of 20 to 29.
GRE scores are not required for admission, but a minimum 3.2 overall undergraduate or graduate GPA is required for admission. For ADNs applying to the RN-to-MSN program, applicants must demonstrate a minimum 3.5 GPA across previous 60 postsecondary credits. The MSN program requires three to six campus visits per year.
Location: Flint, Michigan
Accreditation: Commission on Collegiate Nursing Education (CCNE)
Tuition: $456 per credit for in-state undergraduate students ($501 per credit for out-of-state); $652.50 per credit for in-state graduate students ($976.25 per credit for out-of-state)
Program Length: Two to three years for the MSN; less than two years for the PGCs
Additional Online NP Programs with Winter Starts

Becca Brewer
Writer
Becca Brewer holds a master's of education (MEd) in human sexuality education. She loves to read, write, cycle, travel, take photos, connect with people she loves, and tell stories that unite. Currently exploring a nomadic life built on volunteerism, deep connection, learning through difference, and leading with love, Becca is attempting to use everything she's learned about human thriving to live her best life in service of the greater good. Check out her unfolding life's work in photos on Instagram (@BeccaBPhotos).
Related Programs
Related Posts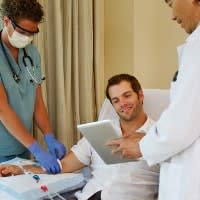 A lack of access to primary care in the United States is one of the key reasons why the Commonwealth Fund ranks the U.S. as having the worst healthcare system in the affluent world. Looking to the future, the impending primary care provider shortage indicates that this problem is only to going to intensify, particularly in the South and Midwest.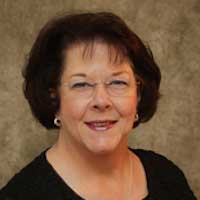 Given the overwhelming evidence that NPs provide cost-effective, safe healthcare for their patients, it's time for Oklahoma to disabuse itself of unnecessary practice restrictions so that NPs can help alleviate the looming primary care provider shortage.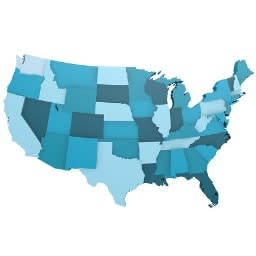 As a shortage of primary care providers looms on our collective horizon, lack of access to primary care has the potential to get much worse. And, unfortunately, the South is going to be the most heavily impacted.
Want to enroll in a family nurse practitioner program, but not sure where to start? This list offers a comprehensive look at affordable online nurse practitioner programs.
Ever thought of becoming a psychiatric-mental health nurse practitioner? Here's a list of online psychiatric nurse practitioner programs for nurses considering this career.
Interested in a nurse practitioner career? Explore this guide to discover the steps to become an NP, including required education and credentials.
Take care of your future.
Find the right program for you and advance your education with an online degree.