Online NP Programs with Summer Starts – June, July
Nurse practitioners are essential to a thriving healthcare system in the United States. As Baby Boomers age, their healthcare needs are growing more complex, which requires a highly-skilled workforce that understands how to care for the acute and chronic needs of an aging population.
While healthcare is moving toward patient-centered and team-based care, there is an impending primary care physician shortage that will soon become a reality. What this means is that the skills that advanced practice registered nurses (APRNs) bring to healthcare are becoming more and more valuable. In fact, the United States Bureau for Labor Statistics (BLS 2018) predicted that job openings for NPs will grow 36 percent nationally between 2016 and 2026, adding more 56,000 new jobs across the U.S.
Considering the growing demand for graduate-trained APRNs, online programs can be an attractive option for working nurses looking to advance their knowledge, skills, and clinical judgment. Many online NP programs are designed with the flexibility that busy people need to continue working (or meeting other commitments) while earning their degree.
Didactic coursework is often offered entirely online, and students can engage with courses either full-time or part-time. The required clinical hours to sit for an APRN certification are built into most programs and can be completed close to the student's home with an approved local preceptor. When programs do require on-campus visits, they are often engineered to be minimally intrusive to a working student's schedule.
Most programs begin in the fall; however, the programs listed below offer RNs the ability to start their program during summer months.
Boasting qualified, experienced faculty and accreditation, these online NP programs prepare RNs to become nurse practitioners at the same level as brick-and-mortar programs in a variety of specializations, including family health, adult-gerontology, and psychiatric mental health, among others. While many programs are designed for RNs with BSNs, there are also online NP programs for RNs who do not have a bachelor's in nursing (e.g., ADNs, non-nursing bachelor's graduates), as well as those who already have MSNs and are looking to change specialties.
Read on to learn more about online NP programs with summer start dates, including the talented faculty leading these programs.
Featured Online Programs
Find a program that meets your affordability, flexibility, and education needs through an accredited, online school.
Professors to Know in Online NP Programs with June and July Start Dates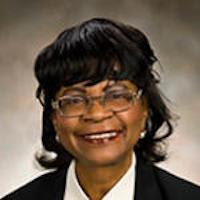 Barbara Fowler, PhD – Wright State University
Dr. Barbara Fowler is a professor of graduate-level nursing research, evidence-based practice, health politics policy and politics, and population health in the College of Nursing and Health at Wright State University. Dr. Fowler began her nursing career as an LPN in 1970 and has worked primarily in and for the community of Cincinnati, Ohio her entire career.
Dr. Fowler has dedicated much of the research she has published in peer-reviewed scientific journals to improving the health and well-being of the African-American community, with African-American women being a central focus. Dr. Wright's principal goal at Wright State is to ensure a community where the learning and educational needs of students with diverse backgrounds are fostered. After her initial LNP training, Dr. Fowler expanded her nursing skills by earning a BSN and an MSN with a pediatric nurse practitioner specialty from the University of Cincinnati, as well as a doctorate as a community health NP from Rush University.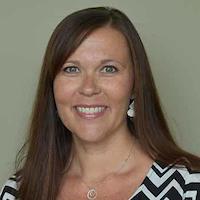 Shawnna Jackson – Graceland University
Shawnna Jackson is an assistant professor and alumna of the School of Nursing at Graceland University. She achieved board certification as an advanced public health nurse from the American Nurses Credentialing Center in 2011. While her career began in acute care, her passion is in public health, with research interests including how to promote Tdap vaccination for postpartum mothers, and increasing flu vaccination among healthcare workers.
Working for her local health department for 16 years, Jackson has overseen all communicable disease activities, engaging in intervention planning, disease prevention, immunization promotion, policy-making, program building, overseeing budgets, and the education of staff and the public. Jackson is a professor in Graceland's RN-BSN-MSN program, and her courses include an introduction to evidence-based practice, health assessment, global health, and community health. She earned her BSN from Graceland and her MSN with an emphasis in public health from the University of Missouri.
Featured Online NP Programs with June and July Start Dates
The University of South Alabama (USA) offers a master's of science in nursing (MSN) that prepares students with the advanced knowledge, synthesis skills, and research capabilities to serve as leaders in the NP specialty of their choice. USA's MSN program offers nine NP specialties: adult-gerontological acute care (AC-AGNP), adult gerontological primary care (PC-AGNP), dual role family NP/adult gerontological acute care (FNP/AC-AGNP), family (FNP), neonatal (NNP), pediatric acute care (AC-PNP), pediatric primary care (PC-PNP), psychiatric (PMHNP), and women's health (WHNP).
In addition to the nine specialties, MSN students can choose to add one of four subspecialties to their degree program. Subspecialties include cardiovascular health, palliative care, nurse education, and lipidology. The School of Nursing also offers DNP programs for all the previously listed specialties and subspecialties. In addition to the breadth of possibility for specialization, USA has programming accessible to almost anyone interested in entering the APRN workforce.
USA also offers post-graduate certificates for MSNs looking for new specialization, an RN-to-MSN program for ADNs/diploma nurses who have a bachelor's degree outside of nursing, and an RN-to-BSN/MSN program for ADNs or diploma nurses without a BSN—all with summer start dates. Examples of coursework across all programs include the physiopathological basis of advanced nursing, organizational and systems leadership, evidence-based practice and quality improvement in healthcare, and healthcare policy and finance.
The number of credits required to complete USA's MSN programs varies depending on specialty and level of nursing mastery already attained. Post-master's certificates require completion of 45 to 57 credits, and RN-to-MSN programs require 47 to 71 credits. Students in the RN-BSN/MSN pathway add 31 credits to their total program. Students choosing sub-specialties add anywhere from six to 11 credits to their programs.
Neither GRE scores or letters of reference are required for admission into the MSN programs at USA. Please note that a three- to five-day orientation is required for all accepted students, and some specializations also require additional on-campus visits.
Location: Mobile, AL
Accreditation: Commission on Collegiate Nursing Education
Tuition: $509 per credit for in-state students; $1,018 per credit for out-of-state students
Program length: Two to four years of full-time study
As a learner-centered program, Touro University offers a master's of science in nursing (MSN) and post-MSN graduate certificates with a family nurse practitioner (FNP) specialization.
Touro's program is designed to ensure graduates can apply evidence to clinical practice and provide students with a foundation to continue to study at a doctoral level. Examples of coursework include value-driven leadership roles and implications for care, cultural understanding and population health, primary care for disease prevention and wellness, and primary care of the aging adult.
Touro's 53-credit FNP-MSN program requires students to complete three, one-week visits for clinical skills practice and competency assessment. The post-MSN certificate program is 38 credits, and on-campus visits vary depending upon the student's transfer credits.
No GRE scores are required for admission in programs. Students must also have a 3.0 cumulative GPA. If student GPA is between 2.7 to 3.0 before admission, they may be accepted on the condition that they can maintain a 3.0 in the first trimester of study.
Location: Henderson, NV
Accreditation: Commission on Collegiate Nursing Education (CCNE)
Tuition: $4,785 per semester for the MSN program; $7,485 per semester for the post-MSN certificate
Program length: Two to three years for the MSN program; one to two years for the post-MSN certificate
Graceland University (GU) offers an MSN, a post-MSN certificate, and an RN-to-BSN-to-MSN program with a family nurse practitioner (FNP) and adult-gerontology acute care nurse practitioner (AGACNP) specializations that prepare graduates to practice in a wide array of healthcare settings. GU also offers a post-master's doctor of nursing practice (DNP) degree as well.
The MSN program requires 47 credits, the post-MSN FNP programs require 33 credits, and the RN-to-MSN program requires 47 graduate credits and 66 undergraduate credits. All of the programs are designed to prepare students to implement higher-level thinking, assume leadership roles, and develop advanced communication skills required for effective collaboration. Examples of coursework include primary care of families: pediatrics, roles, and issues for advanced practice nurses, care of adult-gerontology populations, and advanced health assessment and diagnostic reasoning.
GRE scores are not required for admission, but a 3.0 minimum GPA is. The RN-to-BSN-to-MSN program may accept students with less than a 3.0 minimum GPA.
Location: Lamoni, IA
Accreditation: Commission on Collegiate Nursing Education
Tuition: $797 per credit
Program length: Two to three years for the full-time MSN and six years part-time
The MSN at Eastern Kentucky University (EKU) can be completed with a rural health family nurse practitioner (RHFNP) specialty. The school has also designed a post-MSN certificate with FNP and PMHNP specializations.
Designed to help students educate and provide high-quality care to citizens of their community, EKU boasts a 100 percent pass rate on national certifying exams and has been named one of the best online colleges in the country. Examples of coursework include epidemiology and risk management, synthesizing evidence for advanced nurse practice, and advanced pathophysiology.
The 47-credit MSN program does not require any campus visits for completion. The post-MSN FNP and PMHNP programs require 23 to 32 credits and also have no on-campus requirements.
GRE scores are not required for admission, but applicants to the MSN program must have at least one year of RN experience. They also must have passed an undergraduate-level statistics course and have a cumulative undergraduate GPA of 3.0. Applicants to the post-MSN certificate programs may need an APRN license.
Location: Richmond, KY
Accreditation: Commission on Collegiate Nursing Education (CCNE)
Tuition: $662 per credit
Program length: Three years (up to seven years allowed)
Wright State University (WSU) offers six NP specialties in the MSN degree program, which include adult-gerontology acute care, family, neonatal, pediatric-acute care, pediatric primary care, and psychiatric-mental health. WSU also offers post-graduate certificates in the FNP, pediatric-acute, and pediatric-primary specializations.
Committed to excellence in education, the academics at WSU allow students to explore new knowledge and foster lifelong learning. Examples of classes in WSU's programs include applied pharmacology and therapeutics for advanced practice across the lifespan; common acute and emergent health problems; primary health care of women, children, and adolescents; and human genetics and genomics for health professionals.
MSN programs at Wright State can be completed part-time or full-time and range from 43 to 55 credits, depending on the specialization. Post-graduate certificate programs are determined on an individualized basis.
GRE scores are not required for admission, but students must have a demonstrated 3.0 GPA in previous coursework. Most MSN programs at WSU expect applicants to have at least two years of nursing experience in a field related to the specialization for which they are applying. The psychiatric-mental health specialization only requires one year of experience.
Location: Dayton, OH
Accreditation: Commission on Collegiate Nursing Education (CCNE)
Tuition: $660 per credit for in-state students; $1,125 per credit for out-of-state students
Program length: Two to three years for full-time study; three to four years for part-time study
Additional Online NP Programs with Summer Starts
---

Becca Brewer
Writer
Becca Brewer holds a master's of education (MEd) in human sexuality education. She loves to read, write, cycle, travel, take photos, connect with people she loves, and tell stories that unite. Currently exploring a nomadic life built on volunteerism, deep connection, learning through difference, and leading with love, Becca is attempting to use everything she's learned about human thriving to live her best life in service of the greater good. Check out her unfolding life's work in photos on Instagram (@BeccaBPhotos).
Related Programs
Related FAQs
Want to enroll in a family nurse practitioner program, but not sure where to start? This list offers a comprehensive look at affordable online nurse practitioner programs.
Ever thought of becoming a psychiatric-mental health nurse practitioner? Here's a list of online psychiatric nurse practitioner programs for nurses considering this career.
Interested in a nurse practitioner career? Explore this guide to discover the steps to become an NP, including required education and credentials.
Take care of your future.
Find the right program for you and advance your education with an online degree.