50 Top Nurse Practitioner Professors
The role of a nurse practitioner (NP) is integral to healthcare in the United States. These highly skilled individuals are graduate trained and responsible for providing high-quality medical care to their patients. Consequently, the demand for NPs is expected to grow rapidly into the coming decade. In fact, the Bureau of Labor Statistics (2018) reported that openings for NPs are expected to grow 36 percent between 2016 and 2026—an addition of 56,100 jobs nationally. This is much faster than the average expected growth of all occupations in the country, which sits at just 7 percent during the same decade.
In the coming years, a greater number of NPs will be necessary to meet rising demand for healthcare services. And these aspiring healthcare providers have the opportunity to learn from some of the best and brightest minds in the industry to help them succeed in their future careers.
Fortunately, many talented educators, researchers, and advocacy leaders currently work at accredited universities across the country. Here are 50 of the top NP professors educating aspiring nurses nationwide.
Methodology
In choosing the professors on this list, we used the following criteria:
University Affiliation – All of the professors on this list are associated with a nurse practitioner program at an accredited school in the United States; furthermore, they must be actively teaching.
Publication – They also have significant authorship credits to their name.
Institutional & Peer Recognitions – They have been recognized by their peers and employers as being among the leading members of their industry, which is highlighted through fellowships, grants, and other accolades.
Professional Commitment – Finally, outside of teaching, these professors have additional professional endeavors (e.g., advocacy, community service) that demonstrate their commitment to the field of nursing and nursing education.
Related Programs
Related FAQs
Related Posts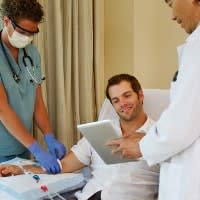 28 December 2018
A lack of access to primary care in the United States is one of the key reasons why the Commonwealth Fund ranks the U.S. as having the worst healthcare system in the affluent world. Looking to the future, the impending primary care provider shortage indicates that this problem is only to going to intensify, particularly in the South and Midwest.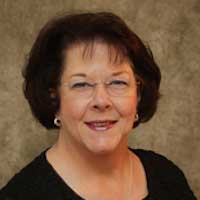 13 December 2018
Given the overwhelming evidence that NPs provide cost-effective, safe healthcare for their patients, it's time for Oklahoma to disabuse itself of unnecessary practice restrictions so that NPs can help alleviate the looming primary care provider shortage.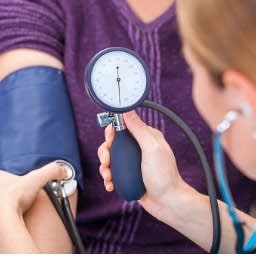 03 December 2018
Primary care, when accessible and publicized in communities, has been proven to diminish health disparities between social classes. The future of healthcare in the Northwest and all over the country is dependent on the reform insurance systems, policy, and education, among other aspects.
Want to enroll in a family nurse practitioner program, but not sure where to start? This list offers a comprehensive look at affordable online nurse practitioner programs.
Ever thought of becoming a psychiatric-mental health nurse practitioner? Here's a list of online psychiatric nurse practitioner programs for nurses considering this career.
Interested in a nurse practitioner career? Explore this guide to discover the steps to become an NP, including required education and credentials.
Take care of your future.
Find the right program for you and advance your education with an online degree.