Nurse Practitioner Continuing Medication Education (CME)
To maintain their licensure and certifications, nurse practitioners (NPs) must complete a certain amount of continuing medication education (CME). The number of required hours varies by certifying board (e.g. ANCC vs. AANP) and by state of licensure. To figure out how many CME hours you need, contact the Board of Nursing in your state as well as the national board that certifies you in your medical specialty. Your requirements may be anywhere from 20 to 100 hours per year with up to 25 percent of those dedicated specifically to pharmacology.
After you determine your individual requirements, the next step is to find the best resource. You can earn CME in many ways: online webinars, reading articles, live conferences, and many others. This article offers a comprehensive list of resources for high-quality, evidence-based CME designed for nurse practitioners.
General CME
American Association of Nurse Practitioners
As a member of the American Association of Nurse Practitioners, you'll have access to a comprehensive library of continuing education through their CE Center. This collection includes hundreds of free activities designed to maintain one's abilities. All courses are accredited by the AANP and are presented as articles, case studies, voice-over presentations, and videos. My favorite activities are the Interactive Case Simulations, where viewers conduct a virtual patient assessment and develop a treatment plan. The AANP offers other monthly CME opportunities through their academic journal and annual live conferences.
Advanced Practice Education Associates
Advanced Practice Education Associates (APEA) is a nurse practitioner founded company that publishes books, continuing education, and certification preparation resources, as well as an online clinical reference library. They conduct live courses across the United States. Their books include certification practice questions, pocket references, and clinical practice guidelines. My favorite aspect of APEA is their online resource called CareOnPoint. Nurse practitioners earn contact hours just by searching and reading the content.
Barkley & Associates
Barkley & Associates was founded by nurse practitioners for nurse practitioners. They offer a variety of CME, including live and online courses, for both students and clinicians. Some of their courses can even be ordered on audio CD so you can listen during your daily commute. Their faculty encompasses nurse practitioner experts across all specializations. They are highly regarded for their online pharmacology review course that awards 45 contact hours.
Barkley & Associates is an approved provider of continuing education by the American Association of Nurse Practitioners (AANP), all nurse practitioner state regulatory agencies, and all national certifying bodies. Click on your specialty below to explore Barkley & Associates CME offerings:
Fitzgerald Health Education Associates, Inc.
Fitzgerald Health Education Associates, Inc. is yet another continuing education company created by nurse practitioners for nurse practitioners. They are well-known as a trusted source of CME for NPs and their faculty includes internationally renowned nurse practitioners. The FHEA website includes a helpful Contact Hour Tracker used to track your CME as you accumulate it over the year. They provide life courses, books, and e-learning activities. They are also highly-regarded for their comprehensive pharmacology reviews. Click on your specialty below to explore Fitzgerald Health Education Associates CME offerings:
PRIME Education
PRIME Education offers free continuing education for nurse practitioners. They provide both video and text-based e-learning opportunities. They are a great resource for state-required continuing education. They also published Toolkits, which encompass continuing education, quality improvement resources, and PQRS (i.e, physician quality reporting system) data collection guides.
Nurse Practitioner Associates for Continuing Education
Nurse Practitioner Associates for Continuing Education (NPACE), founded in 1980, was one of the first companies to create post-professional education specifically for nurse practitioners. They are probably most well known for their intensive Primary Care Conferences, and Pharmacology Update conferences which review the latest medication updates and effective prescribing principles. They also offer free conference registration to the faculty of nurse practitioner programs as a demonstration of their support and gratitude for our profession. They provide both live events and online courses.
NP Continuing Education by Specialty
Acute Care
Acute care nurse practitioners diagnose and treat patients with immediate, severe, and generally short-lived medical issues such as illnesses, injuries, or trauma. They most often work in a hospital. The best source of continuing education for acute care nurse practitioners comes from the American Association of Critical Care Nurses (AACN). They host annual conferences and create online learning tools. Additional sources can be found here:
As of December 2015, the American Nurses Credentialing Center has split its acute care certification into pediatric and adult-gerontology subfields. For pediatric- and geriatric-specific education, see the sections below.
Women's Health
Women's health nurse practitioners are specialist nurse practitioners who address women's needs such as managing illnesses, reproductive health, and age-specific treatments. The Nurse Practitioners in Women's Health national organization offers a variety of CME opportunities. They host an online e-learning portal as well as annual conferences. Additional continuing education for WHNPs is listed below.
Psychiatry
Psychiatric nurse practitioners are specialist nurse practitioners who assess, diagnose, and treat mental health and substance abuse conditions. They are experts in prescribing and monitoring psychiatric medications as well as conducting psychotherapy. Much of their continuing education focuses on psychopharmacology and counseling techniques.
High-quality psychiatric-mental health nurse practitioner continuing education can be found through the American Psychiatric Nurses Association. Other sources include:
Emergency
Emergency nurse practitioners specialist nurse practitioners educated in advanced cardiac life support, trauma care, and the management of other life-threatening medical conditions. They work to assess, stabilize, and treat patients in hospital emergency rooms and urgent care centers.
Because their CME requirements are so specialized, their best resources are through national emergency medicine organization like the American Academy of Emergency Nurse Practitioners (AAENP). The AAENP suggests a variety of sources for ENP continuing education:
Pediatrics
Pediatric nurse practitioners assess, diagnose, and treat medical conditions in children and adolescents. They are experts in pediatric pharmacology. There are two types of pediatric nurse practitioners: acute care and primary care. The best source of continuing education for these nurse practitioners is the National Association of Pediatric Nurse Practitioners. They offer a wide collection of online learning tools and they host conferences multiple times throughout the year. Other resources include:
Geriatrics
Geriatric nurse practitioners assess, diagnose, and treatment medication conditions in older adults. They are experts in geriatric pharmacology. There are two types of geriatric nurse practitioners: acute care and primary care. High-quality continuing education for these nurse practitioners can be access through the Gerontological Advanced Practice Nurses Association. They offer online e-learning courses and annual live conferences. Here are additional CME resources for geriatric NPs: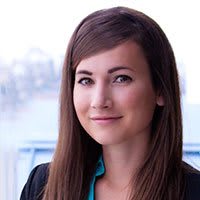 Dr. Melissa DeCapua, DNP, PMHNP-BC
Author
Melissa DeCapua is a board-certified psychiatric nurse practitioner who graduated from Vanderbilt University. She has a background in child and adolescent psychiatry as well as psychosomatic medicine. Uniquely, she also possesses a bachelor's degree in studio arts, which she uses to enhance patient care, promote the nursing profession, and solve complex problems. Melissa currently works as the Healthcare Strategist at a Seattle-based health information technology company where she guides product development by combining her clinical background and creative thinking. She is a strong advocate for empowering nurses, and she fiercely believes that nurses should play a pivotal role in shaping modern health care. For more about Melissa, check out her blog www.melissadecapua.com and follow her on Twitter @melissadecapua.
Related Programs
Related FAQs
Related Posts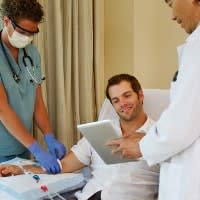 28 December 2018
A lack of access to primary care in the United States is one of the key reasons why the Commonwealth Fund ranks the U.S. as having the worst healthcare system in the affluent world. Looking to the future, the impending primary care provider shortage indicates that this problem is only to going to intensify, particularly in the South and Midwest.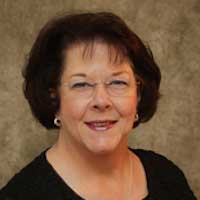 13 December 2018
Given the overwhelming evidence that NPs provide cost-effective, safe healthcare for their patients, it's time for Oklahoma to disabuse itself of unnecessary practice restrictions so that NPs can help alleviate the looming primary care provider shortage.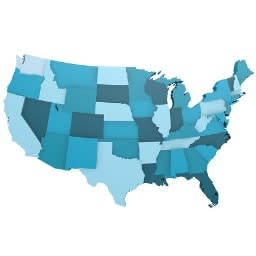 25 October 2018
As a shortage of primary care providers looms on our collective horizon, lack of access to primary care has the potential to get much worse. And, unfortunately, the South is going to be the most heavily impacted.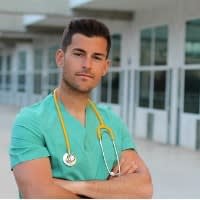 12 October 2018
Nursing has always been a female-driven profession, and male nurses are often the butt of jokes on television and in movies, from Meet the Parents to Friends. That said, the gender roles are softening and there has been a recent upswing in the number of men joining this high-growth career field.
08 October 2018
Primary care is vital to a healthy, thriving population, and essential to a healthcare system that hopes to deliver efficient, cost-effective, and high-quality care to all. The Commonwealth Fund ranks the United States healthcare system last out of those of ten other high-income countries in the world.
Many students prefer online nursing schools and programs, which offer learners considerably more flexibility and autonomy than traditional, on-campus programs. This list outlines some of the best online nursing programs.
Do you want to fast-track your path to becoming a nurse practitioner? Here are the best accelerated nurse practitioner programs you can find online.
Nursing is riddled with various roles, career paths, and backgrounds. There is no one way to become a nurse, and there are so many different kinds of these invaluable healthcare...
Take care of your future.
Find the right program for you and advance your education with an online degree.