List of National, International & State Nurse Practitioner Associations
Becoming a nurse practitioner (NP) is a noble, challenging, and exciting journey. Acceptance into NP school is competitive, passing the rigorous science courses is exhausting, and acing the patient simulations is demanding. Upon graduation, NPs face complex problems, difficult patients, ever-expanding amounts of medical knowledge, and unjust legislation preventing them from providing care. This job isn't just for anybody, it's for the best.
Last year, over 15,000 NP students graduated and joined this elite group of healthcare professionals. As an NP, you have the opportunity to join national, international, and state organizations that support your professional journey and fight for your rights at the capitol. This post offers a comprehensive list of these organizations. Joining and contributing to these organizations is the responsibility of every NP student and professional.
While every nurse practitioner organization varies in their offerings, most provide members access to continuing education, annual conferences, local networking events, job listings, email newsletters, and up-to-date professional information. The American Association of Nurse Practitioners (AANP), for example, a library of continuing education called CE Center. This collection contains over 100 different activities in a variety of formats including test-based articles, case studies, voice-over presentations, and videos.
Some organizations, like the AANP, publish an academic journal and award it's most distinguished members with fellow status. Becoming a fellow of the AANP (FAANP) is a significant professional achievement. The AANP also maintains an active political action committee (PAC) that supports legislative efforts at the state and national level. Contributing to the PAC is essential in passing laws that support the nurse practitioner role in modern healthcare.
National Organizations
The national organization for all NPs in the United States is the American Association of Nurse Practitioners (AANP). The AANP formed in 2013 with the merging of the American Academy of Nurse Practitioners (founded in 1985) and the American College of Nurse Practitioners (founded in 1995). The AANP serves as a unifying voice for all 222,000 NPs lead by their vision, "High-quality healthcare for all by the patient's provider of choice."
National NP organizations include:
International Organizations
As NPs have begun providing care globally, various international organizations have developed. Today, approximately 70 countries across the world have established nurse practitioner roles in their healthcare systems.
The International Council of Nurse Practitioners was established in 1992 when the American Association of Nurse Practitioners (then called the American Academy of Nurse Practitioners) and a group of nurse practitioners from the UK met in Colorado to figure out a way to improve communication and collaboration among NPs across the world.
This global network of nurse practitioners is growing rapidly today, and they share the unified vision of supporting countries who are introducing the NP role into practice and providing relevant information to policy makers about the quality of care provided by NPs.
International NP organizations include:
If we missed one, please contact us and let us know.
State Organizations
And, don't forget about the awesome state organizations. These groups usually host their own conferences and support local legislative efforts that promote the nurse practitioner profession. If we missed one, please contact us and let us know.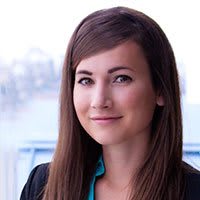 Dr. Melissa DeCapua, DNP, PMHNP-BC
Author
Melissa DeCapua is a board-certified psychiatric nurse practitioner who graduated from Vanderbilt University. She has a background in child and adolescent psychiatry as well as psychosomatic medicine. Uniquely, she also possesses a bachelor's degree in studio arts, which she uses to enhance patient care, promote the nursing profession, and solve complex problems. Melissa currently works as the Healthcare Strategist at a Seattle-based health information technology company where she guides product development by combining her clinical background and creative thinking. She is a strong advocate for empowering nurses, and she fiercely believes that nurses should play a pivotal role in shaping modern health care. For more about Melissa, check out her blog www.melissadecapua.com and follow her on Twitter @melissadecapua.
Want to enroll in a family nurse practitioner program, but not sure where to start? This list offers a comprehensive look at affordable online nurse practitioner programs.
Ever thought of becoming a psychiatric-mental health nurse practitioner? Here's a list of online psychiatric nurse practitioner programs for nurses considering this career.
Interested in a nurse practitioner career? Explore this guide to discover the steps to become an NP, including required education and credentials.
Take care of your future.
Find the right program for you and advance your education with an online degree.