NPs to Admire: 10 Role Models Improving the Lives of Vulnerable Populations
The most important advice I'd have for someone aspiring to be a nurse practitioner working with marginalized populations is to take time to reflect on what draws them to this particular work. If it isn't examined, our passion—what draws us to this work—can be the biggest source of professional burnout.
Dr. Josephine Ensign, University of Washington
Access to healthcare is as important as any basic need, but with rising costs and limited resources, those who need medical care the most can be left without. For this reason, providing healthcare access to vulnerable and underserved populations is an important cause with ever-growing relevance.
According to CareCentrix, those considered vulnerable populations include children, the chronically ill, elderly, ethnic minorities, non-English speakers, and those living in rural areas. These groups are more likely to have trouble receiving healthcare regardless of insurance or income.
In both academia and clinical practice, the field of healthcare is interdisciplinary. Doctors, nurses, laboratory technicians, and others focus on a wide range of specialties, from cancer care to disease prevention. Some healthcare professionals choose to concentrate on spreading access to medicine to underserved groups.
Nurse practitioners play an important role in healthcare. These licensed clinicians have furthered their education and skills to provide specialized care to their patients. Some nurse practitioners have a particular interest in working with vulnerable populations and have gone above and beyond to serve these groups.
According to the American Association of Nurse Practitioners, there are almost 250,000 licensed nurse practitioners in the United States. With aging Baby Boomers and a growing immigrant population, the number of patients considered vulnerable or at-risk is expected to increase. Therefore, the demand for healthcare professionals will also escalate.
These ten nurse practitioners are exemplary leaders of professionals who are improving the lives of underserved patients. Not only do they have hands-on experience helping people in their communities and around the world, but they have also made meaningful contributions to educating future nurse practitioners.
Becoming a nurse practitioner takes years of education and clinical experience. These role models have proven that their hard work has benefited the wellbeing of their patients and their communities. Their accomplishments can inspire other healthcare professionals to work toward the greater good.
Mahatma Gandhi once said, "The true measure of any society can be found in how it treats its most vulnerable members." By improving healthcare access to vulnerable and underserved populations, we can progress toward a better and brighter future.
Methodology
Providing healthcare to underserved populations is an important cause. Influential leaders are featured in this article according to the following criteria:
University affiliation: Professors on this list are associated with accredited universities in the United States and are currently teaching courses in nursing practice programs.
Publication: They have published their work and findings in peer-reviewed journals and delivered presentations at industry conferences.
Nursing Practice: Outside of academia, these professors contribute to serving vulnerable populations within their communities and improve healthcare access to underserved groups.
Institutional and peer recognition: These featured leaders have been recognized by colleagues, employers, or institutions for their contributions and accomplishments. Whether deans, program directors, in leadership positions at other professional organizations, or award and grant recipients, these professors are dedicated to the advancement of healthcare for the vulnerable
Featured Interviewee: Dr. Josephine Ensign, University of Washington
Dr. Ensign weighed in on the importance of serving vulnerable groups and offered her advice to aspiring nurse practitioners.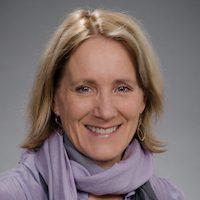 Josephine Ensign, DrPH, FNP – University of Washington
Dr. Josephine Ensign is an adjunct professor in the University of Washington School of Nursing's Department of Psychosocial and Community Health, where she teaches courses on community health, health policy, and narrative medicine. Her teachings focus on social justice issues regarding poverty and homelessness and marginalized populations. Dr. Ensign is the coordinator of University of Washington's Doorway Project, a research initiative building a navigation center for homeless youth. Her research has focused on health equity, and she has published several articles on healthcare for homeless and vulnerable young people. Dr. Ensign wrote a medical memoir called Catching Homelessness: A Nurses Story of Falling Through the Safety Net and a creative nonfiction book called Soul Stories: Voices from the Margins.
She has a bachelor's in biology and religion from Oberlin College, a master's in primary care nursing from the Medical College of Virginia, and a doctorate in public health from Johns Hopkins University. She also completed a postgraduate certificate in medical ethics at Harvard University and in narrative medicine at Columbia University.
How do you see the future of nursing practice and the role of NPs in serving vulnerable groups?
I am excited for the expanded role of nursing in ongoing US healthcare reforms, and especially in terms of the shift away from a tertiary/acute care focus to a foundation in population health with its focus on health equity. Population health is what initially drew me to nursing and especially to the role of the family nurse practitioner that I've been now for over 30 years. I maintain my practice in community health settings working with homeless populations.
As I've also always been interested in combining hands-on primary healthcare with upstream health and social policy reforms, the combination of the FNP with an MPH, and in my case a step further to a DrPH, has been ideal. Not every aspiring NP wanting to work with marginalized populations needs to go that route, but it is worth considering.
What advice do you have for aspiring NPs who want to work with underserved populations?
The most important advice I'd have for someone aspiring to be a nurse practitioner working with marginalized populations is to take time to reflect on what draws them to this particular work. If it isn't examined, our passion—what draws us to this work—can be the biggest source of professional burnout.
What is the single most important change needed to improve access to healthcare for rural communities?
I spent time this summer working in rural areas of Oregon and Washington and I've worked with nurses from rural areas. The biggest issues are access to quality and affordable mental health and substance use disorder treatments. Nurses, including school nurses, nurse practitioners, and especially psychiatric nurse practitioners, can help address these issues.
Other Role Models Improving the Lives of Vulnerable Populations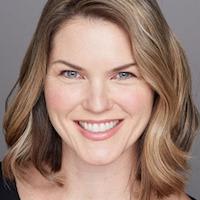 Erin Athey, DNP – George Washington University
Dr. Erin Athey is an associate professor of nursing at George Washington University. She is developing a research program to develop interventions for HIV-infected individuals and other chronic diseases while focusing on social determinants of health. As a nurse practitioner, Dr. Athey has provided care to HIV-infected individuals from underserved populations in the Washington, D.C. area. She has been president of the Association of Nurses in AIDS Care since 2016 and is a clinical scholars fellow for the Robert Wood Johnson Foundation. Dr. Athey has a BSN from Florida State University, an MSN from George Mason University, and a DNP from the University of Virginia.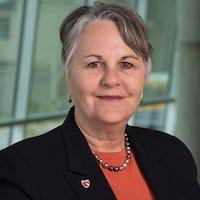 Lynne Buchanan, PhD – University of Nebraska
Dr. Lynne Buchanan is an associate professor at the University of Nebraska, director of the MSN program and co-director of the BSN-to-DNP program. Dr. Buchanan specializes in tobacco addiction, gerontology, and health promotion. She teaches classes on health promotion, health maintenance, primary prevention, and secondary screening and lectures on treatment approaches, medication prescription, counseling, problem-solving, and self-management training skills for patients who want to quit smoking.
Dr. Buchanan is currently working on increasing workforce numbers and promoting academic practice partnerships with vulnerable Nebraska populations. Dr. Buchanan has a BSN and MSN from the University of Nebraska, a doctoral degree in therapeutic nursing intervention from the University of Washington, and a post-master's certificate in adult health as an ambulatory primary care nurse practitioner from the University of Nebraska.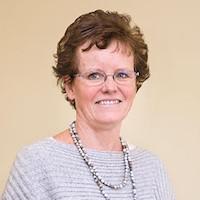 Rosemary Byrne – Boston College
Rosemary Byrne is a clinical instructor at Boston College. She has been a full-time faculty member since 2010. She is involved in the Por Cristo-Boston College community health immersion program, in which students work with poor and underserved populations in Ecuador. She has been a certified family nurse practitioner for more than 20 years and previously served as clinical director of Atreva Health Care, which provides services to vulnerable inner-city families in Boston. In 2013, she earned two awards for her outstanding service and excellence in teaching and clinical practice through the Connell School of Nursing. Professor Byrne completed her bachelor's and master's degrees at Boston College.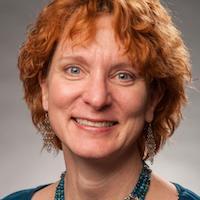 Sallie Coke, PhD – Georgia College and State University
Dr. Sallie Coke is a professor and coordinator of the FNP program at Georgia College and State University. In 2017, Dr. Coke served as the principal investigator and director of the Advanced Nursing Education Workforce grant, which supports the expansion of nursing practice service in rural and underserved communities in Georgia. She maintains a family health practice in Barnesville and focuses on healthcare for the poor and vulnerable. In addition to her contributions to rural populations, Dr. Coke is also the international coordinator for study abroad nursing programs in Sweden and Australia. Dr. Coke earned her BSN from Georgia College, her MSN as a pediatric nurse practitioner from Emory University, her doctorate in nursing from Georgia State University, and her postmasters as a family nurse practitioner from the University of Massachusetts.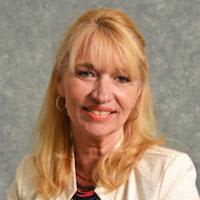 Catherine Johnson, PhD – Duquesne University
Dr. Catherine Johnson is an assistant professor and former director of the FNP program at Duquesne University. Throughout her career, she has focused on healthcare for migrants and earned service grants for rural health networks and a migrant health center. She recently expanded her interest to include the impact of meditation, mindfulness, and reflective practice in transcultural nursing and health. She has written book chapters on the evolution of meditation and mindfulness and its impact on stress management and chronic care disease management.
Dr. Johnson is an active family and pediatric nurse practitioner at a community health practice that provides care to underserved populations in Ohio. She is developing a book proposal on leadership in advanced practice nursing in improving the quality of community-based healthcare. She completed a BSN at Capital University, a master's in nursing administration at Ohio State University, an MSN-FNP at Wright State University, and a doctorate in nursing at Duquesne.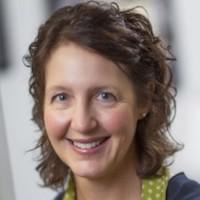 Shawn Kneipp, PhD – University of North Carolina at Chapel Hill
Dr. Shawn Kneipp is an associate professor in the school of nursing at the University of North Carolina at Chapel Hill. Her research focuses on several issues relating to underprivileged populations, particularly the effects of social, economic, and policy determinants of health and the challenges of women transitioning from welfare into employment. She is a member of the American Academy of Nurse Practitioners and the American Public Health Association Science Board and was selected as Throp Engaged Faculty Scholar from UNC's Center for Public Service. Dr. Kneipp earned her MSN at the University of Michigan and her doctorate at the University of Washington.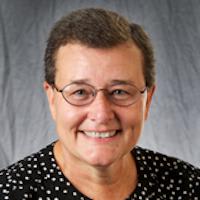 Kerri Rupe, DNP – University of Iowa
Dr. Kerri Rupe is a clinical professor and director of the family nurse practitioner program at the University of Iowa. She has served on the faculty with the college of nursing for over 12 years. Most of her work over the past two decades has focused on occupational health issues and family health prevention programs. She maintains a nursing practice at the Shelter House Clinic for homeless families. In addition to her published work on health issues and outcomes of occupational injuries, Dr. Rupe often speaks at national conferences, including the National Teaching Institute and the National Wellness Conference. She is also the core director of the occupational health nursing MSN program at Heartland Center.
Dr. Rupe earned her BSN at Northeast Missouri State University, her MSN in nursing education at Bishop-Clarkson College, and her DNP at the University of Iowa. She also has an FNP certificate from Clarkson College.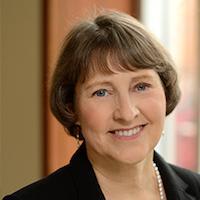 Elizabeth Sloand, PhD – Johns Hopkins University
Dr. Elizabeth Sloand is an associate professor at the Johns Hopkins School of Nursing. Her areas of expertise and interest include international health, global nursing, child health and survival in developing countries, vulnerable and immigrant populations, pediatric primary care, school-based health centers, adolescent health, and pediatric asthma. She has dedicated herself, both as an educator and as a nurse practitioner, to serving low-income children in Baltimore and the Caribbean. She has been deeply involved in Haiti for the past two decades, as a healthcare provider, nurse educator, and scholar.
In 2005, she was honored with the Maryland Volunteer Health Care Hero Award from the Maryland Daily Record in recognition for her work in Haiti. In 2010, Dr. Sloand served as a nurse practitioner caring for those affected by the devastating earthquake in Haiti. In 2017, Sigma Theta Tau International honored her with the Audrey Hepburn Award for Contributions to the Health and Welfare of Children. She continues to coordinate yearly medical mission trips to Haiti with a multidisciplinary team including NP students.
Dr. Sloand has provided primary care services to uninsured and underinsured families in Baltimore in school-based and community sites. Her recent research projects involve studying breastfeeding among Latina mothers and asthma self-care in urban adolescents. She has a BSN from the University of Rochester, an MSN from the University of Maryland, and a PhD from Johns Hopkins Bloomberg School of Public Health.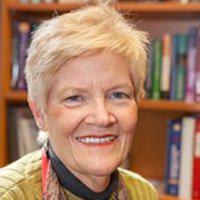 Josie Weiss, PhD – University of Central Florida
Dr. Josie Weiss is the director of the family nurse practitioner (FNP), adult-gerontology primary care nurse practitioner (AGNP), and the advanced practice DNP programs at the University of Central Florida. She is also currently an FNP at Shepherd's Hope, a volunteer health care center and free clinic in Ocoee, Florida. Dr. Weiss' work focuses on decision-making in vulnerable populations and preventing teen pregnancy in rural populations. She serves on the editorial board of the Internet Journal of Advanced Nursing Practice and is a member of the American Association of Nurse Practitioners, Sigma Theta Tau International, the Florida Nurse Practitioner Network, and the National Organization of Nurse Practitioner Faculty. Dr. Weiss obtained her BSN at Florida State University and her MSN and doctorate at the University of Florida.

Stefanie Veneziano
Writer
Stefanie Veneziano is a freelance content writer and editor based in Tbilisi, Georgia. Originally from Maine, she left her political career in the United States in 2015 to travel the world and has since been to over 40 countries. When she's not working on her laptop or posting her adventures on Instagram (@stefanieveneziano), she likes to conduct culinary experiments, study vexillology, and play a game of backgammon.
Related Posts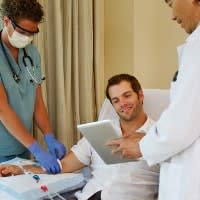 A lack of access to primary care in the United States is one of the key reasons why the Commonwealth Fund ranks the U.S. as having the worst healthcare system in the affluent world. Looking to the future, the impending primary care provider shortage indicates that this problem is only to going to intensify, particularly in the South and Midwest.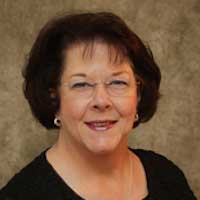 Given the overwhelming evidence that NPs provide cost-effective, safe healthcare for their patients, it's time for Oklahoma to disabuse itself of unnecessary practice restrictions so that NPs can help alleviate the looming primary care provider shortage.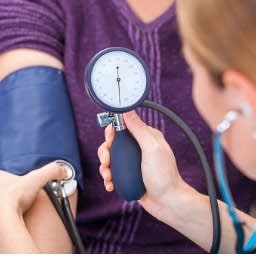 Primary care, when accessible and publicized in communities, has been proven to diminish health disparities between social classes. The future of healthcare in the Northwest and all over the country is dependent on the reform insurance systems, policy, and education, among other aspects.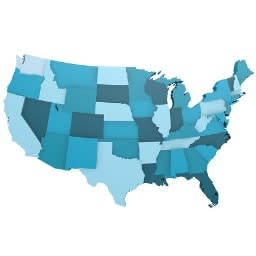 As a shortage of primary care providers looms on our collective horizon, lack of access to primary care has the potential to get much worse. And, unfortunately, the South is going to be the most heavily impacted.
As it turns out, being a psychiatric nurse practitioner prepares you very well for being a user researcher. Dr. DeCapua shares that psychiatric evaluations teach you how to quickly build rapport with users and more deeply understand their motivations and unmet needs.
Want to enroll in a family nurse practitioner program, but not sure where to start? This list offers a comprehensive look at affordable online nurse practitioner programs.
Ever thought of becoming a psychiatric-mental health nurse practitioner? Here's a list of online psychiatric nurse practitioner programs for nurses considering this career.
Interested in a nurse practitioner career? Explore this guide to discover the steps to become an NP, including required education and credentials.
Take care of your future.
Find the right program for you and advance your education with an online degree.