Nurse Practitioner vs Registered Nurse
Both nurse practitioners (NPs) and registered nurses (RNs) work closely with patients to monitor their health and provide care for acute and chronic illnesses. However, the work environments and responsibilities bestowed upon these different types of nurses can be quite different.
Perhaps the most glaring difference when comparing an NP to an RN is the education that is required before starting work and obtaining a title. Registered nurses need, at a minimum, an associate's degree in nursing (ADN), while nurse practitioners need at least a master's degree.
The working environment for NPs and RNs can also differ with many NPs working in private practice and community clinics while RNs largely work in hospitals and surgical settings. An individual's preferred work setting should certainly come into play when deciding upon an NP or RN career.
Ultimately, some RNs go on to become NPs to further their career prospects, since salaries and leadership opportunities for NPs tend to be better. To make this leap, RNs should be independent, critical thinkers who are ready to work on their own and take on the responsibility of their patients' health while maintaining an organized office and a clear head.
Top Online Programs
Explore programs of your interests with the high-quality standards and flexibility you need to take your career to the next level.
NP vs. RN – Side-By-Side Comparison
NP/RN
Nurse Practitioner
Registered Nurse
Minimum Education
Master of science in nursing (MSN)
Associate's degree in nursing (ADN)
Educational Setting
University graduate programs
Community colleges, Four-year universities, approved nursing programs
Typical Duties
Prescribing medications and monitoring side effects and drug interactions
Taking, analyzing, and interpreting patient health histories in order to provide correct diagnoses
Creating individualized treatment plans
Diagnosing and treating acute illnesses
Monitoring and managing chronic illnesses
Working with patients to create and maintain a healthy lifestyle
Patient monitoring Recording and maintaining patient records
Ordering diagnostic tests
Consulting and supervising other members of a patient's healthcare team
Communicating with patients and families about care plans, health education, and disease prevention
Assisting physicians with patient examinations and treatments

Can Prescribe Medications?
Yes
No
Common Practice Settings
Private practice Managed care facilities
Community clinics
College campuses
Hospitals
University faculty

Medical, surgical, and research hospitals
Nursing care facilities
Home healthcare
Schools

Licensing & Certification
Both the American Nurses Credentialing Center (ANCC) and the American Academy of Nurse Practitioners offer NP certification exams. Nurses must also register with the Board of Nursing in the state where they choose to work. Please note that NPs also must pass the NCLEX-RN exam, typically prior to beginning graduate school.
Registered nurses must register with the Board of Nursing in the state where they work. This registration includes sitting for the National Council Licensure Examination (NCLEX-RN) as well as completing an application and paying a fee. RNs who move to another state must register with the board in that state, although a reexamination is not generally required.
Continuing Education Requirements
Certification with the AANP must be renewed every five years. In order to renew, NPs much have completed at least 1000 hours of clinical practice since the date of their last certification, in addition to 75 hours of continuing education. These hours must be focused on the same population in which the NP specializes (e.g., pediatrics or gerontology). ANCC recertification is also required every five years. The ANCC requires at least 150 continuing education hours, including 51 percent that is directly related to the NPs focus and 25 hours in pharmacotherapeutics.
Continuing education requirements for RNs vary from state to state. Some states do not require continuing education units for RNs. More information is available from each state's Board of Nursing and from the National Council of State Boards of Nursing.
Specialization
Acute Care (being phased out) Adult (being phased out)
Adult Gerontology Acute Care
Adult Gerontology Primary Care
Family
Neonatal
Psychiatric Mental Health
Pediatric Acute Care
Pediatric Primary Care
Women's Health

There are a huge number of specialties available to RNs, with professional certifications available in most of them. The following are some of the most in demand at the moment:

Cardiac Medicine
Intensive Care
Neonatal
Orthopedic
Pediatric Endocrinology
Surgical/Operating Room

Successful Personalities
In many states NPs are free to work without the direct supervision of a physician, meaning the most successful NPs are independent and organized. Patient communication is also an integral part of an NPs job, so these skills, along with empathy and the ability to interact with a very diverse population are also important to have.
Like any nursing profession, RNs should possess a marked ability to empathize along with the ability to keep a cool head in stressful situations. Because they often work under the supervision of other nurses, physicians, and administrators, RNs should also have good communication skills and the ability to interact professionally with other healthcare providers as well as patients.
Average Salary
According to the Bureau of Labor Statistics (BLS May 2017), the median annual salary for a nurse practitioner is $103,880.
According to the BLS (May 2017), the median annual salary for a registered nurse is $70,000.
Occupational Demand
Openings for NPs are expected to grow by 36 percent between 2016 and 2026, which is much faster than the 7 percent average for all U.S. occupations (BLS 2018).
Openings for RNs in the U.S. are expected to increase 15 percent between 2016 and 2026, which is also faster than the average of all occupations (BLS 2018).
Related Programs
Related FAQs
Related Posts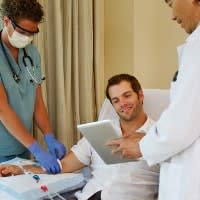 A lack of access to primary care in the United States is one of the key reasons why the Commonwealth Fund ranks the U.S. as having the worst healthcare system in the affluent world. Looking to the future, the impending primary care provider shortage indicates that this problem is only to going to intensify, particularly in the South and Midwest.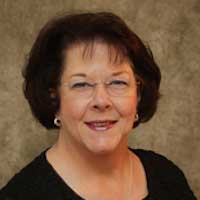 Given the overwhelming evidence that NPs provide cost-effective, safe healthcare for their patients, it's time for Oklahoma to disabuse itself of unnecessary practice restrictions so that NPs can help alleviate the looming primary care provider shortage.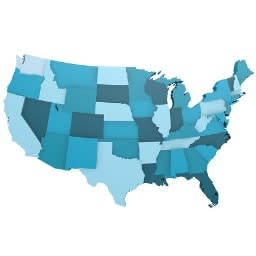 As a shortage of primary care providers looms on our collective horizon, lack of access to primary care has the potential to get much worse. And, unfortunately, the South is going to be the most heavily impacted.
Want to enroll in a family nurse practitioner program, but not sure where to start? This list offers a comprehensive look at affordable online nurse practitioner programs.
Ever thought of becoming a psychiatric-mental health nurse practitioner? Here's a list of online psychiatric nurse practitioner programs for nurses considering this career.
Interested in a nurse practitioner career? Explore this guide to discover the steps to become an NP, including required education and credentials.
Take care of your future.
Find the right program for you and advance your education with an online degree.