NP vs CRNA (Certified Registered Nurse Anesthetist)
Registered nurses looking to advance their education and career opportunities might want to consider becoming an advanced practice registered nurse (APRN). The APRN field includes several occupations, including those for nurse practitioners (NPs) and nurse anesthetists as well as for other types of APRNs. When deciding to become an APRN it is important to know the difference between the different types, including the nurse practitioner vs nurse anesthetist career occupations. Most people are not likely to confuse an NP position with that of a nurse anesthetist, but if you happen to be a registered nurse (RN) undecided about what APRN occupation to pursue, a side-by-side comparison looking at the nurse practitioner vs nurse anesthetist occupation may be helpful in decision-making.
So what is the difference between an NP and nurse anesthetist? While it's true they both need to have a minimum of a master's degree to work in their field and that they continue to provide care to patients, the kind of care that they will be administering will be different. NPs are trained to assess, diagnose and treat patients in a specialized healthcare area, such as pediatric care, mental health or women's care, whereas nurse anesthetists administer anesthesia before surgery, monitor levels during surgery and assist in a patient's recovery from anesthesia afterward, according to the U.S. Bureau of Labor Statistics.
Top Online Programs
Explore programs of your interests with the high-quality standards and flexibility you need to take your career to the next level.
Side-by-Side Comparison
It may not be an easy choice to decide on an APRN occupation. Both NPs and nurse anesthetists play important roles in health care, particularly with the growing elderly population in the U.S. that is requiring the need for more health care services and workers. NPs can help fill in, especially by providing needed services that may otherwise be left underserviced due to an estimated shortage of 90,000 physicians by 2030. Nurse anesthetists help by providing anesthesia to patients and may be particularly needed in rural or underserved areas. Take a look at our side-by-side comparison for the nurse practitioner vs nurse anesthetist occupations to discover more.
Nurse Practitioner
Nurse Anesthetist
Number practicing in the U.S.
166,280 as of 2017, according to the Bureau of Labor Statistics (BLS).
42,620 as of 2017, according to the BLS.
Pay
Their median annual salary was $103,880 (BLS 2017).
Their median annual salary was $165,120 (BLS 2017).
Expected job growth
36 percent from 2016 to 2026, much faster than the average for all occupations (7 percent), according to the BLS (2018).
16 percent from 2016 to 2026, much faster than average.
Anticipated number of new positions available by 2026
56,100
6,800
Meeting the Requirements
Degree requirements
NPs need to have a minimum of a master's degree from an accredited school to seek state licensure to work as an APRN. Even though the American Association of Colleges of Nursing (AACN) has recommended that the new NP standard be the doctor of nursing practice (DNP) by 2015, states and national credentialing bodies still require a master's degree.
Nurse anesthetists also need a minimum of a master's degree to be able to work as a certified registered nurse anesthetist (CRNA.)
Degrees available
NPs can complete a master's of science in nursing (MSN) degree, a post-master's certificate (if they already have a master's degree in generalized nursing care) or a DNP.
Similarly, registered nurses can look for MSN degrees, post-master's certificates or DNPs aimed at preparing students to become nurse anesthetists.
Number of programs
The American Association of Nurse Practitioners (AANP) reports there are around 350 academic institutions with NP programs in the U.S. while there are 303 DNP programs that are available for nurse practitioners.
There were 120 accredited nurse anesthetist programs as of 2017, 62 of which awarded doctoral degrees, according to the American Association of Nurse Anesthetists (AANA).
Program details
NPs must choose a specialty area of care and need to complete a minimum of 500 clinical hours (although sometimes more) as part of their degree program.
Student nurse anesthetists complete an average of 8,636 clinical hours, according to the AANA.
School accreditation
Accreditation will be through the Commission on Collegiate Nursing Education (CCNE) or the Accreditation Commission for Education in Nursing, Inc. (ACEN).
Accreditation occurs through the Council on Accreditation (COA) of Nurse Anesthesia Educational Programs.
Locating accredited schools
Visit the NP programs page to search for programs by degree type, specialization, or population focus.
Visit the nurse anesthetist programs page.
Certification and Licensing
Certifying exams
NPs take an exam to seek certification in their area of specialty. This can be done through organizations such as the American Nurses Credentialing Center (ANCC) or the American Academy of Nurse Practitioners.
Nurse anesthetists must pass the exam given by the National Board of Certification & Recertification for Nurse Anesthetists (NBCRNA).
Licensing/Certification
Typical requirements to seek state licensure to work as an NP include:An RN licenseA master's or graduate degreeNational certification
The requirements needed to work as a CRNA include:An RN licenseOne year of experience in an acute nursing settingGraduation from an accredited programNational certification
Licensing Agency
NPs are licensed on a state level through a state board of nursing, board of medical examiners, or a similar entity. Students can find links to state requirements and licensing agencies on the AANP website.
To work within a state, a nurse anesthetist may need to apply for RN or advance practicing nursing licensing. Their state board of nursing has details for these criteria.
Re-certification
NPs need to seek re-certification every five years or less, depending on one's population focus and certification entity. They may sit for the needed NP exam or complete at least 1,000 hours of clinical practice and 75 to 150 continuing education units in their specialty area.
CRNAs need at least 40 hours of continuing education every two years, according to the AANA.
Details about the Job
Practice Framework
Depending on the state they live in, NPs may practice autonomously or in collaboration with physicians.
CRNAs may work in collaboration with anesthesiologists, who are actual medical doctors, or autonomously. In some states, CRNAs provide practically all the anesthetic care given in rural areas, according to the AANA.
Percentage of men/women in the field
8 percent of NPs were men, according to a 2017 study by Kaiser Family Foundation.
Approximately 40 percent of nurse anesthetists are men even though males comprise less than 10 percent of nursing occupations as a whole.
Where they work
Many APRNs (46 percent), including NPs and nurse anesthetists, work in physicians' offices, according to the BLS (2018).
Nurse anesthetists can work wherever anesthesia is delivered including hospitals, surgical suites, pain management specialists, dental offices, plastic surgeon offices, U.S. Department of Veterans Affairs facilities, and for the U.S. military.
Related Programs
Related Posts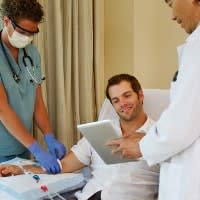 A lack of access to primary care in the United States is one of the key reasons why the Commonwealth Fund ranks the U.S. as having the worst healthcare system in the affluent world. Looking to the future, the impending primary care provider shortage indicates that this problem is only to going to intensify, particularly in the South and Midwest.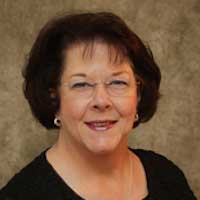 Given the overwhelming evidence that NPs provide cost-effective, safe healthcare for their patients, it's time for Oklahoma to disabuse itself of unnecessary practice restrictions so that NPs can help alleviate the looming primary care provider shortage.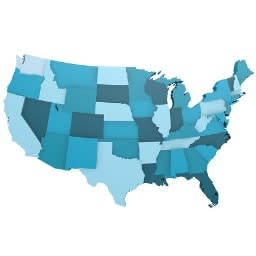 As a shortage of primary care providers looms on our collective horizon, lack of access to primary care has the potential to get much worse. And, unfortunately, the South is going to be the most heavily impacted.
Want to enroll in a family nurse practitioner program, but not sure where to start? This list offers a comprehensive look at affordable online nurse practitioner programs.
Ever thought of becoming a psychiatric-mental health nurse practitioner? Here's a list of online psychiatric nurse practitioner programs for nurses considering this career.
Interested in a nurse practitioner career? Explore this guide to discover the steps to become an NP, including required education and credentials.
Take care of your future.
Find the right program for you and advance your education with an online degree.