From Medicine to Microsoft: The Journey of One Nurse Practitioner
My favorite thing about nursing is that the career possibilities are endless! While the majority of nurses provide patient care, many of us have found our way into other domains like leadership, policy, and technology.
My career started traditionally. I attended nurse practitioner school and worked at a large hospital on a consultation-liaison team. Through a variety of experiences and mentors, I discovered the field of user research. This article summarizes my journey from medicine to Microsoft.
Nurse Practitioner Education
After graduating from high school, I attended Xavier University where I double-majored in nursing (BSN) and photography and minored in psychology. I didn't have a precise idea of what I wanted to do, but I knew that I wanted to be a scientist, artist, researcher, detective, and philosopher.
After college, I headed to Vanderbilt University to become a psychiatric nurse practitioner by earning my master of science in nursing (MSN). I dove headfirst into the world of psychiatry, falling in love with existential analysis and basically everything ever written by Viktor Frankl.
I continued along the academic route to pursue a doctor of nursing practice (DNP) degree from DeSales University, a school near my first clinical job in Pennsylvania, where I learned about leadership, health policy, and informatics. My DNP project was a systematic review and clinical practice guideline on the use of bright light therapy to treat seasonal affective disorder. Most recently, I earned a certificate in human-centered design and engineering at the University of Washington.
Early Days as a Psychiatric Nurse Practitioner
I started my professional career as a psychiatric nurse practitioner and specialized in psychosomatic medicine. Practitioners of psychosomatic medicine are known as "med-psych detectives." They are charged with investigating some of the most complex patient cases. Have you ever heard of the TV show House? It's sort of like that, but with less Hollywood spin and more paperwork.
I saw patients and treated conditions I'll never forget: factitious and conversion disorders, addictions, suicide attempts, psychogenic amnesia, and encephalopathies. I witnessed some of the darkest moments in people's lives, but I know I came out with a more profound and precise understanding of the human condition.
A Writer at Heart
Towards the end of my DNP program, I started a blog to amplify my voice and my perspective on health innovation and issues facing the nurse practitioner profession. My favorite thing to write about was how to solve the complex problems of modern medicine by creatively disrupting the status quo.
I wrote articles listing all the issues I saw facing the healthcare industry. I also wrote about how I saw products like the Band, Hololens, and Surface influencing (and occasionally improving) patient care. My writing caught the attention of Microsoft, and, for the following year, they sent me to their product launch events and healthcare conferences. Through these experiences, I met Microsoft's Chief Nursing Officer, Molly McCarthy, who introduced me to the field of design research.
Top Online Programs
Explore programs of your interests with the high-quality standards and flexibility you need to take your career to the next level.
Moving into Design Research
For the last two years, I have worked at Microsoft as a design researcher—also known as a user researcher or UX researcher. I study how people interact with technologies, and I use these findings to help build better user experiences.
Throughout my tenure here, I've grown a small team of researchers who provide usability tests for other teams across the company. I've also conducted ethnographic field research around the country, traveling with a team of videographers to produce short documentary-style films.
I've had the chance to study subjects like motivation, personality, decision-making, trust, cognitive biases, and attitudes, and I've been able to partner with a team that focuses on designing more inclusive products. User research methods are similar to nursing research methods with a few unique additions such as usability tests and heuristic evaluations.
People often ask me why I made this job change, and the truth is that I've never thought of my career path in that way. I never woke up one day and thought, "I'm going to be a user researcher now." Instead, I followed my interests and took new opportunities as they arose.
As it turns out, being a psychiatric nurse practitioner prepares you very well for being a user researcher. Psychiatric evaluations teach you how to quickly build rapport with users and more deeply understand their motivations and unmet needs. Running group therapy sessions prepares you for running focus groups. It's worth noting that nursing philosophy, which is rooted in systems thinking and Six Sigma strategies, permeates the technology sector as well.
If you are interested in a user research career, I'd consider enrolling in a technology-focused DNP program, or tailoring your DNP project to something technology-oriented such as a usability study of an electronic medical record.
You can also check out some of my favorite user research books to learn more about the field:
Designing With the Mind in Mind, by Jeff Johnson
UX Research: Practical Techniques for Designing Better Products, by Brad Nunnally and David Farkas
About Face: The Essentials of Interaction Design, by Alan Cooper
100 Things Every Designer Needs to Know About People, by Susan Weinschenk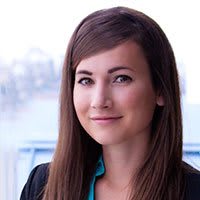 Dr. Melissa DeCapua, DNP, PMHNP-BC
Author
Melissa DeCapua is a board-certified psychiatric nurse practitioner who graduated from Vanderbilt University. She has a background in child and adolescent psychiatry as well as psychosomatic medicine. Uniquely, she also possesses a bachelor's degree in studio arts, which she uses to enhance patient care, promote the nursing profession, and solve complex problems. Melissa currently works as the Healthcare Strategist at a Seattle-based health information technology company where she guides product development by combining her clinical background and creative thinking. She is a strong advocate for empowering nurses, and she fiercely believes that nurses should play a pivotal role in shaping modern health care. For more about Melissa, check out her blog www.melissadecapua.com and follow her on Twitter @melissadecapua.
Related Posts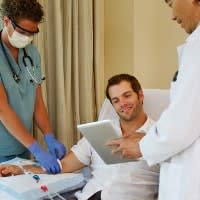 A lack of access to primary care in the United States is one of the key reasons why the Commonwealth Fund ranks the U.S. as having the worst healthcare system in the affluent world. Looking to the future, the impending primary care provider shortage indicates that this problem is only to going to intensify, particularly in the South and Midwest.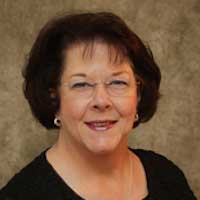 Given the overwhelming evidence that NPs provide cost-effective, safe healthcare for their patients, it's time for Oklahoma to disabuse itself of unnecessary practice restrictions so that NPs can help alleviate the looming primary care provider shortage.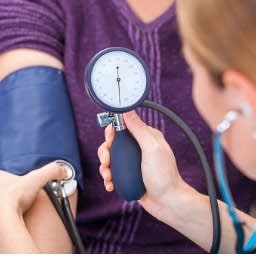 Primary care, when accessible and publicized in communities, has been proven to diminish health disparities between social classes. The future of healthcare in the Northwest and all over the country is dependent on the reform insurance systems, policy, and education, among other aspects.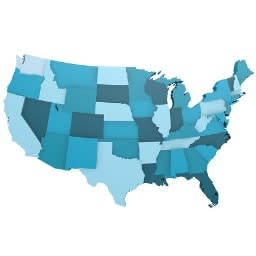 As a shortage of primary care providers looms on our collective horizon, lack of access to primary care has the potential to get much worse. And, unfortunately, the South is going to be the most heavily impacted.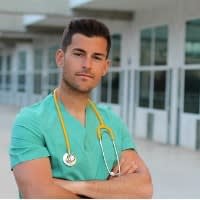 Nursing has always been a female-driven profession, and male nurses are often the butt of jokes on television and in movies, from Meet the Parents to Friends. That said, the gender roles are softening and there has been a recent upswing in the number of men joining this high-growth career field.
Want to enroll in a family nurse practitioner program, but not sure where to start? This list offers a comprehensive look at affordable online nurse practitioner programs.
Ever thought of becoming a psychiatric-mental health nurse practitioner? Here's a list of online psychiatric nurse practitioner programs for nurses considering this career.
Interested in a nurse practitioner career? Explore this guide to discover the steps to become an NP, including required education and credentials.
Take care of your future.
Find the right program for you and advance your education with an online degree.