Nurse Practitioner Fellowship & Residency Programs
Nurse practitioners graduate with either a Master of Science in Nursing (MSN) or a Doctor of Nursing Practice (DNP) degree. They must pass a national board certification exam and become licensed in the state in which they will practice. Unlike most physicians, nurse practitioners are currently not required to attend a formal residency program.
Residencies are a stage in clinical education where a nurse practitioner provides patient care under the supervision of either a physician or another nurse practitioner while being paid a salary. These days, physician residents typically earn $53,000 and $62,000 depending on their specialty (Medscape 2015). Average pay for nurse practitioner residents is unknown, but there is a glaring difference between the two types of programs: NP residencies lack federal funding from sources such as the Centers for Medicare, whereas physician residencies receive this support. This may change in coming years through advocacy efforts of people such as Dr. Margaret Flinter, who founded the country's first NP residency program and established the basic design. NP residencies feature specialty clinical rotations, supervised hours, and opportunities to serve at partner clinics to diversify experience. As of August 2016, there were 38 of these programs nationwide (MedPage Today 2016).
Although residency programs are not required for nurse practitioners, new graduates may pursue them to enhance their abilities, strengthen their resume, or learn a new subspecialty. Often the term 'residency' refers to programs designed to improve skills and seek board certification, while a 'fellowship' is designed to teach a subspecialty. Since these programs are relatively new and are still being developed for NPs, there's still some debate in the NP community over the use of these terms.
Semantics aside, nurse practitioner residencies and fellowships are becoming increasingly popular as hospitals attempt to attract top talent. Below you'll find a list of nurse practitioner residency programs organized by specialty.
Primary Care & Family Health
Geriatrics
Pediatrics
Neuroscience
Dermatology
Oncology
Cardiology
Emergency
Psychiatry
Acute Care
Surgery
Palliative Care
Gastroenterology & Hepatology
Rural Health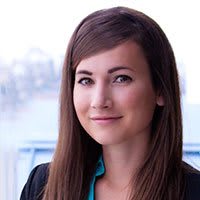 Dr. Melissa DeCapua, DNP, PMHNP-BC
Author
Melissa DeCapua is a board-certified psychiatric nurse practitioner who graduated from Vanderbilt University. She has a background in child and adolescent psychiatry as well as psychosomatic medicine. Uniquely, she also possesses a bachelor's degree in studio arts, which she uses to enhance patient care, promote the nursing profession, and solve complex problems. Melissa currently works as the Healthcare Strategist at a Seattle-based health information technology company where she guides product development by combining her clinical background and creative thinking. She is a strong advocate for empowering nurses, and she fiercely believes that nurses should play a pivotal role in shaping modern health care. For more about Melissa, check out her blog www.melissadecapua.com and follow her on Twitter @melissadecapua.
Related Programs
Related Posts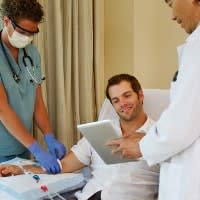 28 December 2018
A lack of access to primary care in the United States is one of the key reasons why the Commonwealth Fund ranks the U.S. as having the worst healthcare system in the affluent world. Looking to the future, the impending primary care provider shortage indicates that this problem is only to going to intensify, particularly in the South and Midwest.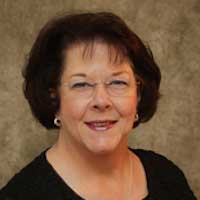 13 December 2018
Given the overwhelming evidence that NPs provide cost-effective, safe healthcare for their patients, it's time for Oklahoma to disabuse itself of unnecessary practice restrictions so that NPs can help alleviate the looming primary care provider shortage.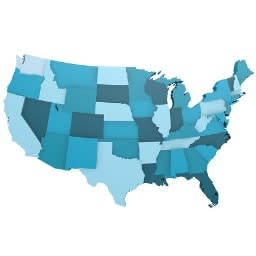 25 October 2018
As a shortage of primary care providers looms on our collective horizon, lack of access to primary care has the potential to get much worse. And, unfortunately, the South is going to be the most heavily impacted.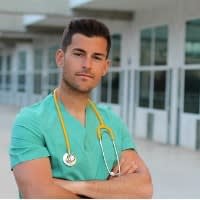 12 October 2018
Nursing has always been a female-driven profession, and male nurses are often the butt of jokes on television and in movies, from Meet the Parents to Friends. That said, the gender roles are softening and there has been a recent upswing in the number of men joining this high-growth career field.
08 October 2018
Primary care is vital to a healthy, thriving population, and essential to a healthcare system that hopes to deliver efficient, cost-effective, and high-quality care to all. The Commonwealth Fund ranks the United States healthcare system last out of those of ten other high-income countries in the world.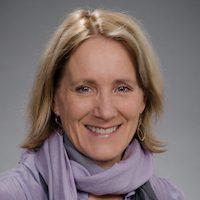 26 September 2018
Nurse practitioners play an important role in healthcare. These licensed clinicians have furthered their education and skills to provide specialized care to their patients. Some nurse practitioners have a particular interest in working with vulnerable populations and have gone above and beyond to serve these groups.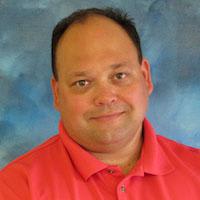 22 August 2018
Nurse practitioners such as Dr. Hemmer are justifiably frustrated with the practice conditions within Missouri. It's no surprise that many NPs finishing their studies choose to practice in other states where it's easier (and more lucrative) to go into business as a relatively independent healthcare provider.
Want to enroll in a family nurse practitioner program, but not sure where to start? This list offers a comprehensive look at affordable online nurse practitioner programs.
Ever thought of becoming a psychiatric-mental health nurse practitioner? Here's a list of online psychiatric nurse practitioner programs for nurses considering this career.
Interested in a nurse practitioner career? Explore this guide to discover the steps to become an NP, including required education and credentials.
Take care of your future.
Find the right program for you and advance your education with an online degree.