Why Aren't There More Male NPs?
Don't be afraid to show that you care for other human beings—that is the truest test of manhood.
Dr. Timothy J. Legg, Walden University School of Nursing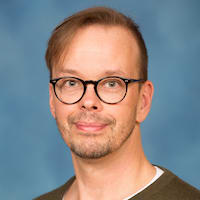 "I made the decision to become a nurse almost 30 years ago, and it was the best decision I ever made," says Dr. Timothy J. Legg, a veteran nurse practitioner and a program coordinator at Walden University School of Nursing.
Nursing has always been a female-driven profession, and male nurses are often the butt of jokes on television and in movies, from Meet the Parents to Friends. That said, the gender roles are softening. Legg has seen first-hand how gender norms have evolved in nursing and healthcare more broadly. The number of female physicians has been on the rise for some time, but only recently have more men begun looking at the nursing profession as a stable and lucrative career path.
At Walden, Legg works with male and female students pursuing the profession that was once considered "women's work." He says he has seen the number of males entering the career field grow over the years.
The Current State of Men in Nursing
According to the 2013 American Community Survey Highlight Report by the U.S. Census Bureau, less than 3 percent of registered nurses were males in 1970. In 2011, that number increased to nearly 10 percent. Male representation in licensed practical and licensed vocational nursing also increased. There are several reasons for the increase in the number of males in the nursing field over the last half-century.
The first is a 1981 U.S. Supreme Court case, which deemed it unconstitutional for nursing schools to refuse the admission of men into their programs. Since then, schools have begun recruiting males into their nursing programs. The second is an anticipated shortage of nurses, which has led to increased recruiting and retraining efforts. The third is the profession's appeal. Nurses are paid well, have more opportunities for advancement, and the job is recession-proof.
"In many areas of the country, economic loss and uncertainty has fueled an increase in men considering nursing as a career," echoes Legg. "The work is plentiful because there are many areas in the country that are impacted by significant nursing shortages. Also, the work is stable and does not typically experience layoffs at the same rate as other industries."
While some states show slightly more or less, a March 2018 report by the Henry J. Kaiser Family Foundation revealed that about 8 percent of nurse practitioners are male. While this is still a small portion, it is growing. As the number of male nurses continues to rise, Legg believes that people will think of nursing as less of a "female profession."
Is There a Stigma for Male Nurses?
"The stigma still exists, but it is less widespread than when I went into the profession," says Legg. "As more men enter the field, there will be a greater public exposure to male nurses."
Mark Bonin, a nurse practitioner with MedExpress, shares Legg's thoughts on the stigma: "Fortunately, public opinion and societal norms change," he says. "Though there continue to be occasional stereotypes amplified by movies and other media, men have for the most part assimilated into the hospital culture as competent, caring, and intelligent additions to an already noble profession."
Bonin's experience early in his career path somewhat mirrors the scenes from the Ben Stiller and Robert De Niro film, Meet the Parents. Stiller's character is a nurse, and he is constantly mocked by his future father-in-law—De Niro—because of his career choice.
"The biggest stigma I experienced in the early part of my journey as a male nurse was that I was always being told or hinted at that I wasn't smart enough to be a doctor or sensitive enough to be a nurse," says Bonin. "Unfortunately, I know that many of my male colleagues can point to similar encounters throughout their career."
The Gender Pay Gap in Nursing
However, despite their underrepresentation, the gender pay gap is prevalent in nursing. The U.S. Census Bureau reported that in 2011, male nurses earned $60,700 per year on average, while female nurses made $51,100 per year. Even in the same nursing occupations, men consistently earned more than women.
Along those lines, male representation was highest among nurse anesthetists, which is one of the most lucrative professions in nursing. More than 40 percent of nurse anesthetists were men, and they earned more than twice as much as those in all nursing occupations. Male nurse anesthetists earned, on average, $162,900 a year, while men's average for all nursing occupations was $60,700.
The number of men who see nursing as a great opportunity is growing slowly but surely, according to Legg. Case in point, Bonin says there were four men in his MSN-FNP class of 23 students. In his undergraduate program, he started with 20 fellow male students of which six graduated.
"My father always urged me to pursue a career path that would lead to other opportunities. I did many things before deciding to become a nurse," says Bonin. "But it was my experience as a nursing assistant that gave me true satisfaction. I had a myriad of experiences, but ultimately, nursing and caring for others was a calling I couldn't deny… You will be challenged daily in your work as a nurse practitioner, but I think you'll find the experience is incredibly rewarding."
Legg agrees: "It is a challenging and rewarding field. It involves strength of mind and character and a commitment. Each day presents you with new opportunities and situations that will challenge you to grow as a person. Don't be afraid to show that you care for other human beings—that is the truest test of manhood."

Cat Mosley
Writer
Cat Mosley is a freelance writer who lives with her teenage son and labradoodle in Charlottesville, VA. She has worked in communications and marketing for nearly three decades in various industries. Cat's freelance writing offers her variety and the opportunity to learn new things all the time. And because her son wants to go into the medical field, she is learning a lot to help him navigate his future.
Related Posts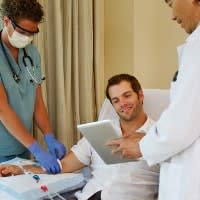 28 December 2018
A lack of access to primary care in the United States is one of the key reasons why the Commonwealth Fund ranks the U.S. as having the worst healthcare system in the affluent world. Looking to the future, the impending primary care provider shortage indicates that this problem is only to going to intensify, particularly in the South and Midwest.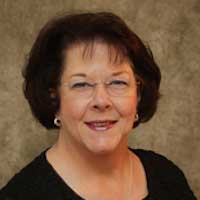 13 December 2018
Given the overwhelming evidence that NPs provide cost-effective, safe healthcare for their patients, it's time for Oklahoma to disabuse itself of unnecessary practice restrictions so that NPs can help alleviate the looming primary care provider shortage.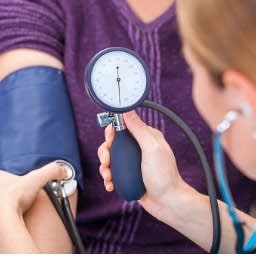 03 December 2018
Primary care, when accessible and publicized in communities, has been proven to diminish health disparities between social classes. The future of healthcare in the Northwest and all over the country is dependent on the reform insurance systems, policy, and education, among other aspects.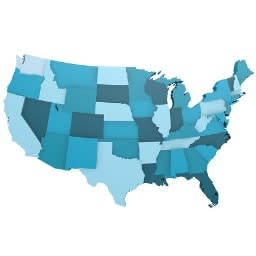 25 October 2018
As a shortage of primary care providers looms on our collective horizon, lack of access to primary care has the potential to get much worse. And, unfortunately, the South is going to be the most heavily impacted.
24 October 2018
As it turns out, being a psychiatric nurse practitioner prepares you very well for being a user researcher. Dr. DeCapua shares that psychiatric evaluations teach you how to quickly build rapport with users and more deeply understand their motivations and unmet needs.
Want to enroll in a family nurse practitioner program, but not sure where to start? This list offers a comprehensive look at affordable online nurse practitioner programs.
Ever thought of becoming a psychiatric-mental health nurse practitioner? Here's a list of online psychiatric nurse practitioner programs for nurses considering this career.
Interested in a nurse practitioner career? Explore this guide to discover the steps to become an NP, including required education and credentials.
Take care of your future.
Find the right program for you and advance your education with an online degree.