Guide to NP Certification
To provide patient care, nurse practitioners need to be both licensed and certified. Licenses enable one to practice as a nurse practitioner, whereas certifications demonstrate one's proficiency in a given specialty. This article elucidates the certification process and offers an in-depth look at the NP certification exam required for each population-focus.
NP Certification Requirements
As a recently graduated nurse practitioner, your first step is to get certified. Licenses are awarded by a state, while certifications are awarded by a national organization. For example, a psychiatric nurse practitioner living in Arizona is licensed by the state of Arizona and certified by the American Nurses Credentialing Center (ANCC). Most states will not license a nurse practitioner unless he or she is also nationally certified in their population-focus (e.g., psychiatry).
There are five different nurse practitioner certification boards in the United States, each of which award certifications across different population-foci:
Featured Online Nurse Practitioner Programs
Our partner schools offer accredited online nursing programs to help you advance your career while accommodating your schedule. Visit their sites to learn more about program specializations, course offerings, start dates, transfer of credits, availability of financial aid and more.
Top Online Programs
Explore programs of your interests with the high-quality standards and flexibility you need to take your career to the next level.
Each certification board differs in which specialties they certify and the process to obtain the certification. The table below organizes the certification process for each certifying body. To get started, find your desired certification in the "population-focus" column. Then, read the requirements carefully and reference the organization's website, certification manual, or test preparation resources for further details.
Please note, family, pediatric primary care, and adult-gerontology primary care nurse practitioners can choose to become certified through either the ANCC or the AANPCP. These nurse practitioners can choose which board they prefer, but they cannot be certified through both. To make this decision, compare the costs and requirements, and reach out to respected people in your field for their opinion.
NP Certification Exam Guides
As noted in the tables above, each certification requires the successful completion of a competency-based exam. These exams differ by certifying organization and by population-focus. The table below is organized by population-focus and includes the critical information and resources needed to pass each exam.
Please note, family, pediatric primary care, and adult gerontology primary care nurse practitioners can chose to become certified through either the ANCC or the AANPCP. Exam details for both certifying bodies are included, but be sure to only submit an application to one or the other.
---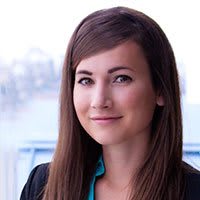 Dr. Melissa DeCapua, DNP, PMHNP-BC
Author
Melissa DeCapua is a board-certified psychiatric nurse practitioner who graduated from Vanderbilt University. She has a background in child and adolescent psychiatry as well as psychosomatic medicine. Uniquely, she also possesses a bachelor's degree in studio arts, which she uses to enhance patient care, promote the nursing profession, and solve complex problems. Melissa currently works as the Healthcare Strategist at a Seattle-based health information technology company where she guides product development by combining her clinical background and creative thinking. She is a strong advocate for empowering nurses, and she fiercely believes that nurses should play a pivotal role in shaping modern health care. For more about Melissa, check out her blog www.melissadecapua.com and follow her on Twitter @melissadecapua.
Related Programs
Related FAQs
Many students prefer online nursing schools and programs, which offer learners considerably more flexibility and autonomy than traditional, on-campus programs. This list outlines some of the best online nursing programs.
Do you want to fast-track your path to becoming a nurse practitioner? Here are the best accelerated nurse practitioner programs you can find online.
Nursing is riddled with various roles, career paths, and backgrounds. There is no one way to become a nurse, and there are so many different kinds of these invaluable healthcare...
Take care of your future.
Find the right program for you and advance your education with an online degree.