The Looming Primary Care Provider Shortage in the Northeast
Primary care is vital to a healthy, thriving population, and essential to a healthcare system that hopes to deliver efficient, cost-effective, and high-quality care to all. The Commonwealth Fund ranks the United States healthcare system last out of those of ten other high-income countries in the world.
Although the reasons for this dismal performance are multifactorial, inadequate access to primary care is cited as one of the principal reasons the U.S. lags behind the other wealthy nations. Access to primary care is an ecosystemic issue, connected to the operations of insurance systems, geography, socioeconomics, cultural attitudes toward medicine, and the supply of primary care providers. Unfortunately, for the U.S. healthcare system, the patient capacity to access care may get worse as the nation faces a looming primary care physician (PCP) shortage.
The U.S. Primary Care Shortage
The Association of American Medical Colleges (AAMC) predicts that by 2030, the United States will be short 15,000 to 50,000 PCPs. Data from the U.S. Health Resources and Services Administration (HRSA) supports the AAMC's forecast. HRSA has reported a possible PCP shortfall of more than 23,000 by 2025. Although proposed solutions to the impending PCP shortfall are as numerous as its causes, many in the healthcare system believe that an increase in the utilization of advanced practice registered nurses (APRNs), physician assistants (PAs), and other expert practitioners in primary care may diminish the impact of the upcoming shortage.
In one the many possible strategies to handle the looming deficiency, AAMC modeled how high- and moderate-utilization of APRNs and PAs would impact the demand for PCPs. AAMC projects that an increase in APRNs and PAs in primary care could either catalyze a PCP surplus or considerably diminish the possible shortage by 2030.
In the scenario where APRNs and PAs are utilized to fill the PCP supply and demand gap, AAMC predicts that instead of continuing to grow, national demand for PCPs will decrease by approximately 20,000 by 2030. If PCP supply continues on its status-quo trajectory through 2030, the high-use of APRNs and PAs in conjunction with the dip in PCP demand will result in a surplus of PCPs by as early as 2024. In the modeled scenario where APRNs and PAs are used moderately for primary care, AAMC expects that demand for PCPs will slow considerably, but there will still be a PCP deficit of about 10,000.
The Northeastern U.S. Primary Care Shortage
Despite the overarching PCP shortfall in the U.S., different regions within the country will experience shortages at different intensities. HRSA predicts that by 2025 the Midwestern, Western, and Southern states of the U.S. will experience average physician deficits ranging from 7 to 17 percent. The South is expected to have the most prominent deficit of PCPs.
At 4 percent PCP growth, the Northeast, which includes Maine, New York, New Jersey, Vermont, Massachusetts, Rhode Island, Connecticut, New Hampshire, and Pennsylvania, is the only region in the U.S. where the forecast of PCPs in 2025 will be in surplus. However, there are several discrepancies within the region. Four states in the Northeast are predicted to have shortages by 2025. New Jersey and Pennsylvania are expected to have a 14 and 10 percent deficit, respectively. Connecticut and Rhode Island follow at 5 and 1 percent, respectively.
Read on to learn detailed information about primary care shortages in these four northeastern states, including how APRNs may be able to meet rising needs.
New Jersey
At a predicted 14.4 percent deficit by 2025, New Jersey will have the highest need for PCPs in the northeast. HRSA expects the supply of PCPs in New Jersey to increase by almost 7 percent between 2013 and 2025—from 6,050 to 6,470 employees. Demand will increase by 14.3 percent, which will result in 7,530 PCPs in 2025 compared to 6,590 in 2013. With demand climbing 107 percent faster than supply, HRSA anticipates a PCP shortfall of 1,060 in New Jersey by 2025.
The Robert Graham Center (RGC) projected that 866 physicians would be needed to maintain the status quo for primary care utilization in New Jersey between 2010 and 2025. In the projections that extend to 2030, a total of 1,116 PCPs will be needed: 370 due to increased healthcare utilization as a result of aging, 607 due to population growth, and 139 due to impacts of the Affordable Care Act.
Although NPs have a reduced scope of practice in New Jersey, the hiring of NPs as primary care practitioners could be a useful strategy for closing the primary care gap in healthcare organizations successfully utilizing team-based care or with established NP and physician relationship pipelines.
NPs are recognized as primary care providers in New Jersey and could, therefore, fulfill most PCP duties. However, they are required to collaborate with physicians for prescriptive authority privileges. Despite this, there may not be enough NPs in New Jersey to fill the gap.
HRSA predicts an minimal NP surplus of only ten practitioners by 2025. This 0.5 percent surplus implies that the surplus within the state will not be adequate to overcome the PCP shortage based on estimates by HRSA or RGC.
Pennsylvania
In 2013, HRSA reported that Pennsylvania has a supply of 9,480 PCPs, and predicts supply will drop 3.6 percent to 9,140 by 2025. As PCP supply dwindles, demand will continue to rise. In 2013, demand for PCPs was 9,740 and was expected to increase to 10,140—a 4.1 percent increase—by 2025. The 9.9 percent deficit means that Pennsylvania will need 1,000 more PCPs to meet demand.
Similarly, the Robert Graham Center (RGC) predicts that 900 PCPs will be needed between 2010 and 2025 to maintain the current access to primary care in Pennsylvania. When extended to 2030, the state will need 1,039 PCPs to maintain the status quo. Of that number, 688 PCPs would be needed due to aging-related access, 195 due to population growth, and 156 due to impacts of the Affordable Care Act.
Similarly to New Jersey, NPs in Pennsylvania have a reduced scope of practice. While NPs in Pennsylvania are recognized as primary care providers in the realms of neonatology, pediatrics, family medicine, adult/gerontology, women's health, and psychiatric/mental health, they must have written collaborative agreements with a licensed physician for prescriptive authority and some other privileges.
In 2025, HRSA predicts that Pennsylvania will have a 42.3 percent NP surplus, numbering 1,100 more NPs above demand. Although NPs in Pennsylvania must work with physicians to practice, systems using integrated or team-based healthcare systems may be able to take advantage of NPs to lessen the impact of the looming PCP shortage.
Connecticut
In 2025, HRSA predicts that Connecticut will need 3,000 PCPs to keep up with demand. This denotes a 10.7 percent projected growth in demand between 2013 and 2025. Already at a deficit of PCPs in 2013, HRSA expects the supply of PCPs in Connecticut to grow by 6.7 percent through 2025, leading to a supply of 2,860 PCPs. With an expected shortfall of 140 PCPs in the state, Connecticut is projected to have a 4.7 percent gap between PCP supply and demand in 2025.
The Robert Graham Center projected that 313 physicians would be required to maintain the status quo for primary care utilization in Connecticut between 2010 and 2025. In the projections that extend to 2030, a total of 404 new PCPs will be needed—210 due to aging, 156 due to population growth, and 38 due to impacts of the Affordable Care Act.
Primary care NPs who have been practicing for three years or more may be part of the solution to the PCP shortage in Connecticut. After three years of practice, NPs are recognized in the state as primary care providers, can practice independently from physicians, and have independent prescriptive authority as well.
HRSA also projects that the supply for NPs will outweigh demand by 54.5 percent, resulting in an NP surplus in Connecticut of 420 NPs. If Connecticut uses the high use strategy as detailed by AAMC, the oversupply of NPs in Connecticut could be utilized to dampen the impact of the impending physician shortage as predicted by HRSA and RGC.
Rhode Island
Rhode Island has a PCP deficit, but the number is as small as the state itself. HRSA predicts that Rhode Island's 1.2 percent deficit in 2025 will translate into a demand that outstrips supply by 10 PCPs. Similar to Pennsylvania, Rhode Island will see supply depletion of PCPs from 2013 to 2025 from 870 to 840—a 3.4 percent drop in supply. Demand will increase by 6.3 percent, bringing the need for PCPs from 800 in 2013 to 850 in 2025—a 6.3 percent increase. Over this period, Rhode Island will switch from having a small surplus to having a small shortage of PCPs.
The Robert Graham Center predicts a much larger need in Rhode Island. About 91 PCPs will be needed to meet status quo access in 2025. This increases to 99 by 2030, with 58 as a result of aging-related access needs, 27 due to population growth, and 14 due to impacts of the Affordable Care Act.
NPs in Rhode Island have full practice authority, independent prescriptive authority, and can prescribe legend and Schedule II-V controlled substances within various populations (family medicine, adult/gerontology, neonatology, pediatrics, women's and gender-related health, and psychiatric/mental health). They are also recognized as primary care providers.
With the full scope of practice, and because HRSA predicts that there will be a surplus of 10 NPs in Rhode Island in 2025, NPs could be a solution to mediating the impending PCP shortage. However, if RGC's forecast proves to be more accurate, pulling surplus NPs from the region may not be enough to meet the demand for PCPs in Rhode Island in 2025.

Becca Brewer
Writer
Becca Brewer holds a master's of education (MEd) in human sexuality education. She loves to read, write, cycle, travel, take photos, connect with people she loves, and tell stories that unite. Currently exploring a nomadic life built on volunteerism, deep connection, learning through difference, and leading with love, Becca is attempting to use everything she's learned about human thriving to live her best life in service of the greater good. Check out her unfolding life's work in photos on Instagram (@BeccaBPhotos).
Related Posts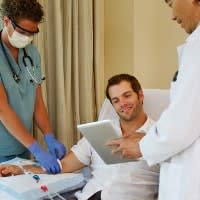 28 December 2018
A lack of access to primary care in the United States is one of the key reasons why the Commonwealth Fund ranks the U.S. as having the worst healthcare system in the affluent world. Looking to the future, the impending primary care provider shortage indicates that this problem is only to going to intensify, particularly in the South and Midwest.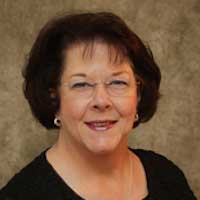 13 December 2018
Given the overwhelming evidence that NPs provide cost-effective, safe healthcare for their patients, it's time for Oklahoma to disabuse itself of unnecessary practice restrictions so that NPs can help alleviate the looming primary care provider shortage.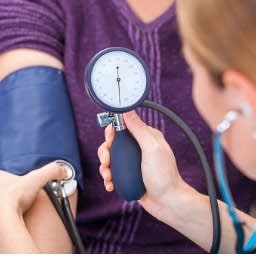 03 December 2018
Primary care, when accessible and publicized in communities, has been proven to diminish health disparities between social classes. The future of healthcare in the Northwest and all over the country is dependent on the reform insurance systems, policy, and education, among other aspects.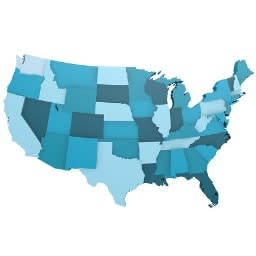 25 October 2018
As a shortage of primary care providers looms on our collective horizon, lack of access to primary care has the potential to get much worse. And, unfortunately, the South is going to be the most heavily impacted.
24 October 2018
As it turns out, being a psychiatric nurse practitioner prepares you very well for being a user researcher. Dr. DeCapua shares that psychiatric evaluations teach you how to quickly build rapport with users and more deeply understand their motivations and unmet needs.
Want to enroll in a family nurse practitioner program, but not sure where to start? This list offers a comprehensive look at affordable online nurse practitioner programs.
Ever thought of becoming a psychiatric-mental health nurse practitioner? Here's a list of online psychiatric nurse practitioner programs for nurses considering this career.
Interested in a nurse practitioner career? Explore this guide to discover the steps to become an NP, including required education and credentials.
Take care of your future.
Find the right program for you and advance your education with an online degree.